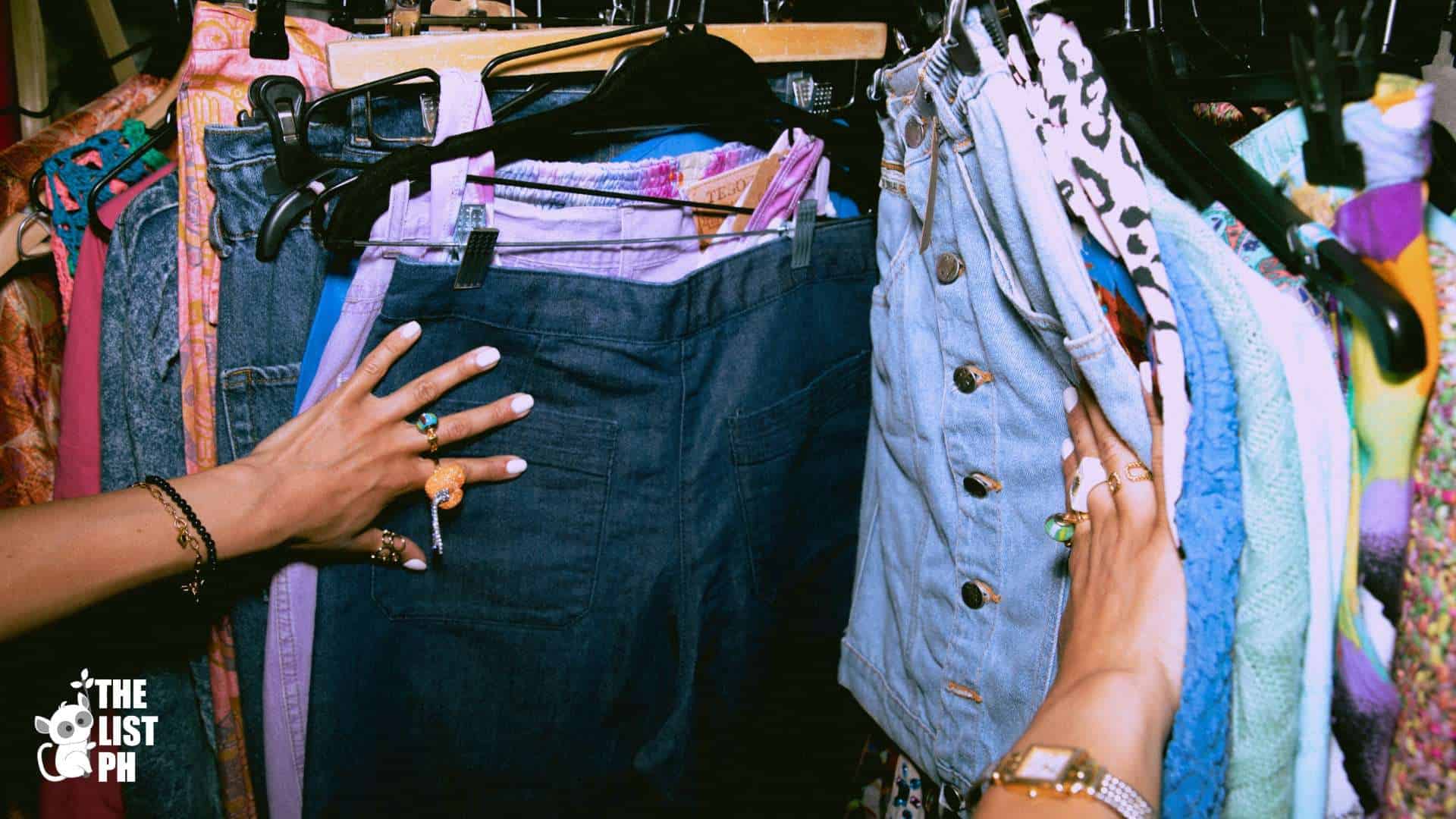 12 Famous Thrift Stores In the Philippines
Filipinos love thrift stores, also known as ukay or ukay-ukay in the Philippines. It's the best place to find one-of-a-kind clothing that is charming and conveniently cheap.
If you're thinking of updating your wardrobe soon and you're tight on budget, going to an ukay-ukay is the best option. Grab your purse and visit these 12 famous thrift shops!
1. Ukay-Ukay Hub (Tagaytay)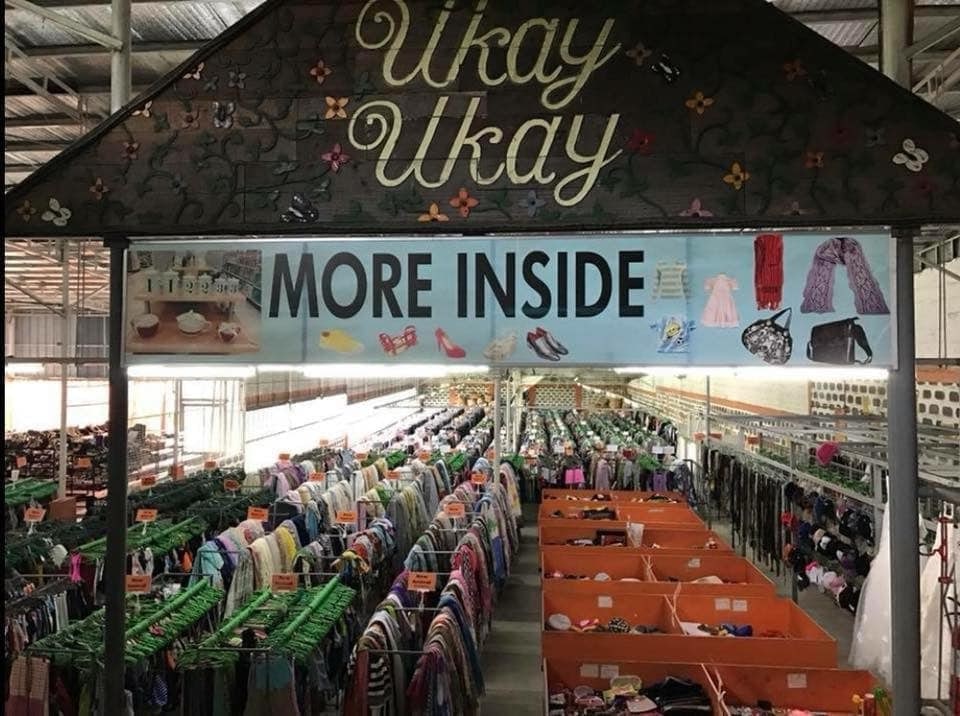 Address: Silang Junction North, Tagaytay, Cavite
Facebook: https://www.facebook.com/ukay2hubtagaytay/
Email: [email protected]
Contact Details: 0946 476 1673
Operating Hours:
Monday to Sunday – 9 AM to 5 PM
Ukay-Ukay Hub Tagaytay is the largest thrift shop in Tagaytay, conveniently located across Fora Mall. It's a huge place with three floors of pre-owned items.
Ukay-Ukay Hub offers a wide selection of affordable items such as clothes, shoes, bags, belts, accessories, and even bed sheets.
Pro Tip:
Before you buy the pretty clothes in the front, start at the back of the warehouse, where you can find the cheapest clothes for as little as P10.
2. Night Market (Baguio)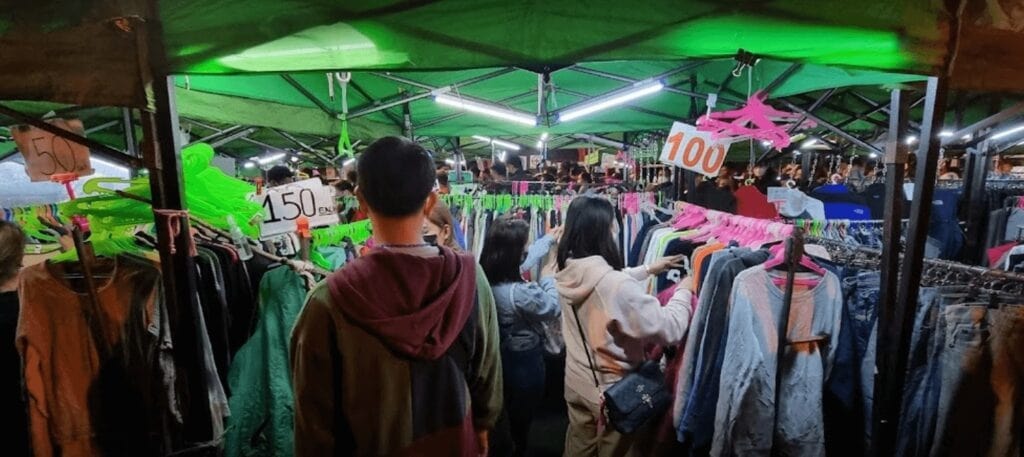 Address: Harrison Rd., Baguio, Benguet
Operating Hours:
Monday to Sunday – 9 PM to 12 AM
If you are going abroad and need cheap winter clothes, Baguio's Night Market is the place to go. For as little as P50, you can score jackets, cardigans, and knitted vests!
They also sell shoes, bags, and even fur coats.
Pro Tip:
If you want to save even more money, wait until 11-11:30 PM, when vendors will sell you clothes at a much lower price because it is already near the market's closing time.
3. Makati Central Square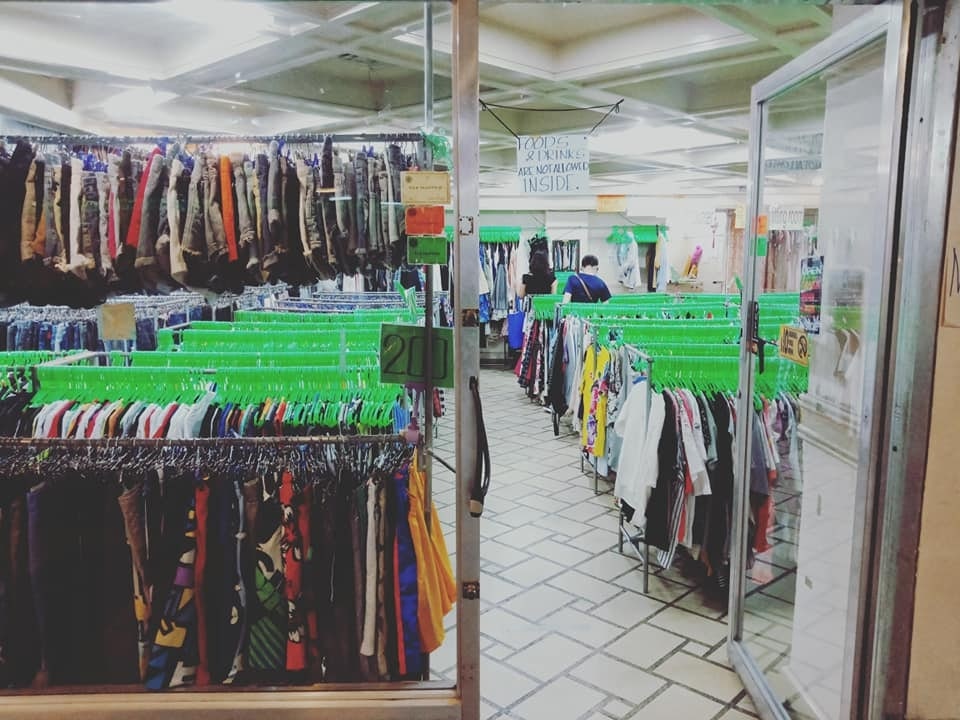 Address: 2130 Chino Roces Ave., Legazpi Village, Makati, 1230 Metro Manila
Facebook: https://www.facebook.com/makaticentralsquare/photos
Contact Details: (02) 811 1903
Operating Hours:
Monday to Sunday – 10 AM to 9 PM
If you enjoy shopping in a mall-like setting, Makati Cinema Square is for you. It has a large number of thrift stores as well as vintage shops that sell antique furniture and unique housewares.
Pro Tip:
Before making a purchase, take your time to explore the variety of thrift stores in the mall to find the best bargains that can cost as little as P50.
4. Lolo Oboys Commercial Center (Cubao)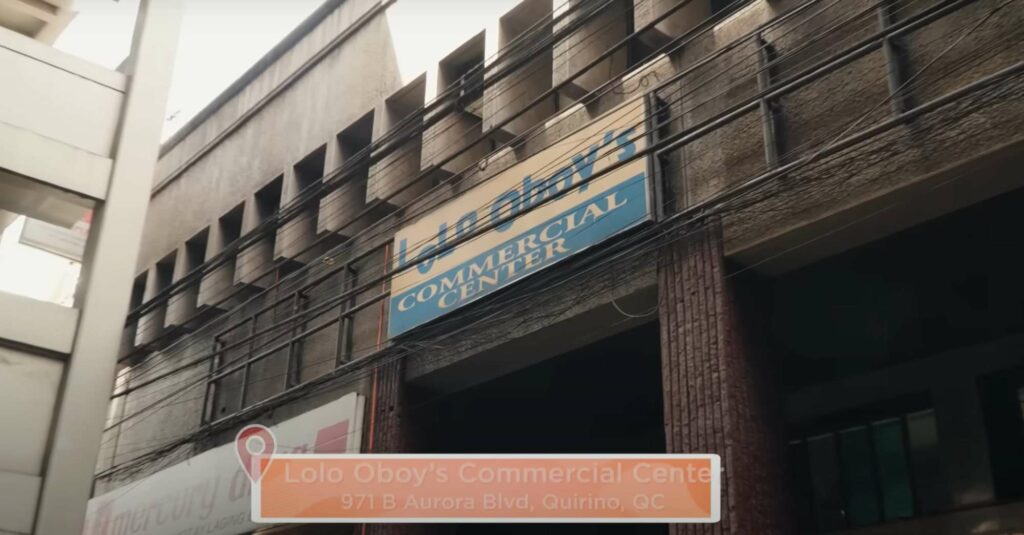 Address: 967 Aurora Blvd, Project 3, Quezon City, Metro Manila
Lolo Oboy's Commercial Center, located near Anonas LRT Station, is a treasure trove of thrift shops. Here, you can find hidden gems and even stumble upon designer and branded clothes, making it a must-visit destination for thrift shopping enthusiasts.
Pro Tip:
Thursdays are the best days to visit Lolo Oboys Commercial Center because new stocks arrive on this day.
5. Libertad Station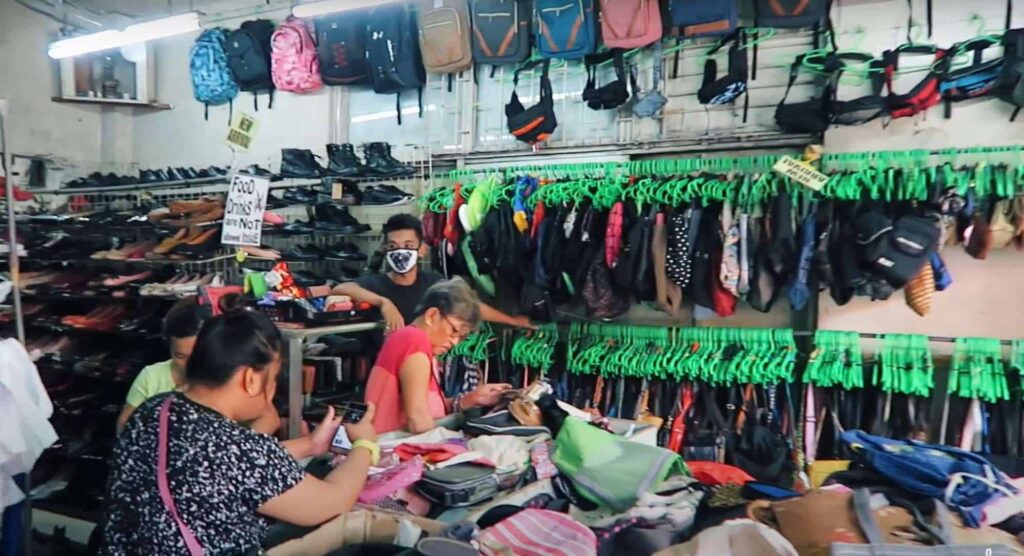 Address: Pasay, Metro Manila
LRT Libertad station is one of the most popular thrifting destinations for vloggers. They enjoy going there because there are so many ukay-ukay shops just below the station that sell a wide range of affordable items for as little as P20.
Pro Tip:
Libertad is a very crowded place, so wear fanny packs or small bags to secure your phones and easily access your wallet.
6. Day and Night Market in Divisoria (Cagayan De Oro City)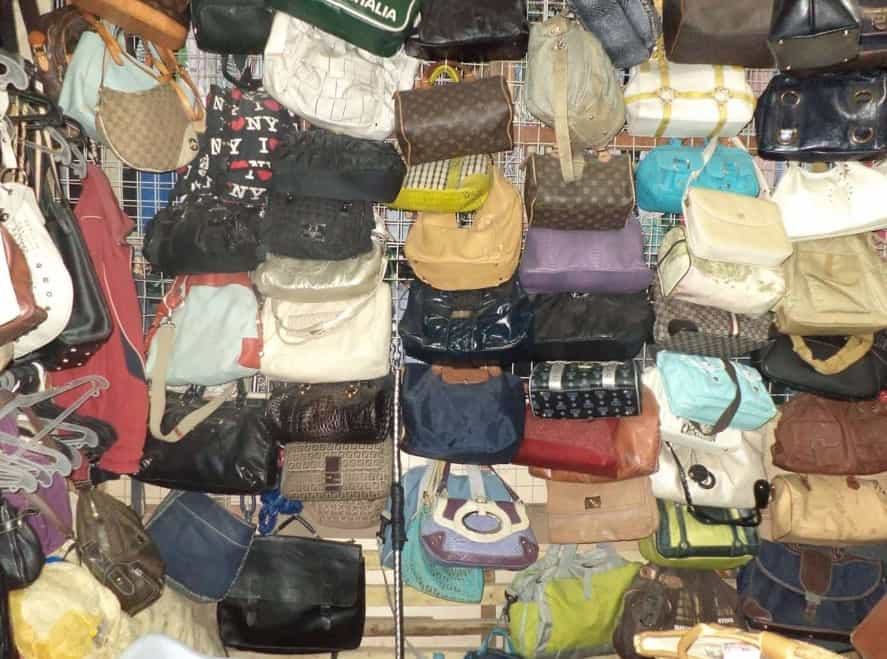 Address: R.N. Alajuela st. In front of Kiosko Kagawasan, Cagayan de Oro City
Facebook: https://www.facebook.com/Dnytmrkt/
Contact Details: 0920 813 0974
Divisioria in CDO is well-known for its ukay shops and vintage thrift bags. If you are lucky and look hard enough, you can even find genuine, branded, and designer bags for sale in these street market shops.
Pro Tip:
Bring a friend who speaks Bisaya so you can easily communicate with the vendors and get a discount.
7. Season Pass (Quezon City)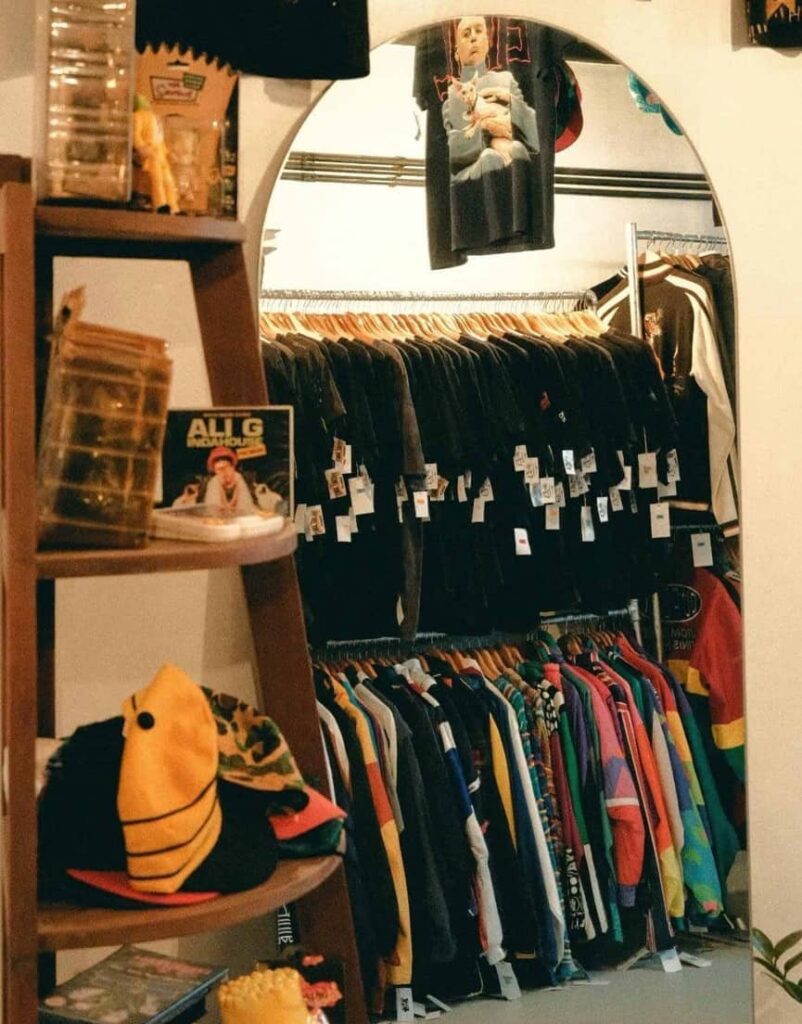 Address: 63 maginhawa street, Diliman 1101, Quezon City
Website: https://www.seasonpassworldwide.store/
Facebook: https://www.facebook.com/seasonpassph/
Instagram: https://www.instagram.com/seasonpassph/
Operating Hours:
Thursday to Sunday – 1 PM to 8 PM
Season Pass is a one-stop consignment shop where you can buy, sell and trade vintage items. They usually have a curated collection of pre-owned clothing from popular brands like Supreme, Bape, and Carhartt.
Season Pass is committed to sustainability and gives secondhand items new life, making it a must-visit store for fans of vintage, streetwear, and archive pieces.
Pro Tip:
Stay in the loop with Season Pass by following them on social media to get the latest updates on their community flea markets and never miss out on the exciting events and unique finds they have to offer.
8. Roxann.vintage
If you prefer online shopping, there are already thrift shops on Instagram that sell curated vintage clothes and items. Roxann.vintage, one of the best online thrift stores in the Philippines, is one of them.
This shop specializes in delicate Victorian-inspired vintage clothing featuring romantic prints, modest designs, and intricate fabrics. With a fashion-for-a-cause approach, they aim to contribute to saving Mother Earth by selling pre-loved clothes.
Pro Tip:
Be sure to read the item descriptions carefully, check for accurate measurements, and don't hesitate to ask any questions before making a purchase.
9. Sweet.repeatt
If you're a fan of one-of-a-kind pieces and oversized silhouettes, sweet.repeatt is the perfect thrift store for you.
Their sustainable approach to fashion offers unique statement pieces that you won't find anywhere else, making it a haven for fashion enthusiasts.
Pro Tip:
All items are available for immediate purchase or bidding with a minimum increment of P30. Comment your bid price, tag the previous bidder, and periodically check the item you bid on.
10. Shop Thrft
You can find trendy and unique modern and vintage pieces at Shop Thrft that are good for the planet and your wallet. From dressy blouses to chic skirts and preppy outerwear, you'll enjoy exploring their diverse range of styles and letting your personal style shine.
Pro Tip:
There is no order cancellation, which means that if you try to cancel a single item, the entire invoice will be voided.
11. Daily Vintage
If you like luxury and branded clothing, go to Daily Vintage. They sell everyday vintage, luxury, and streetwear at reasonable prices.
The thrift store has a large selection of environmentally conscious fashion items, such as vintage polo shirts, branded windbreakers, hoodies, and sweatshirts.
Pro Tip:
The shop operates on a "mine, steal, and grab" basis, which means you can either nab the item by agreeing to a more premium price, being the first to comment, or placing a higher bid.
12. Vintage Vault
— Image Source: vintagevault.shop
Vintage Vault is another go-to destination for high-end preowned clothing, vintage stuff, and affordable streetwear. They also offer styling services and rentals for artists, ensuring you always have the perfect outfit for any occasion.
Pro Tip:
Online orders can be shipped via Lalamove and Grab during operating hours only (10 AM to 7 PM).