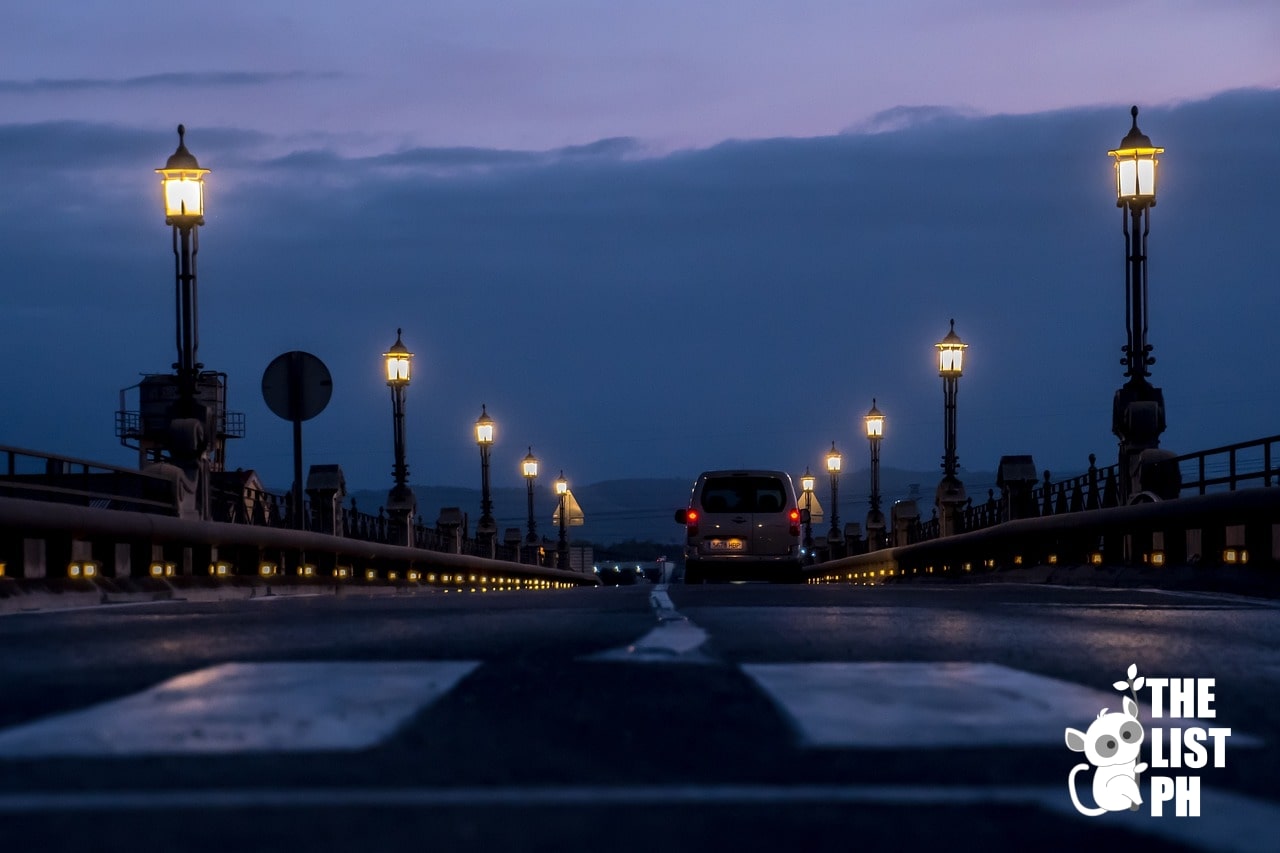 5 Places to Go To for Short Drives Near Metro Manila
If you're in need for a quick breather from the busy pace of Metro Manila, you're in luck. There are plenty of places a short drive away that you can visit to help you recharge!
Here are the best destinations near the city if you're looking for some time away from the metro or just living on a tight vacation schedule!
1. Seven Lakes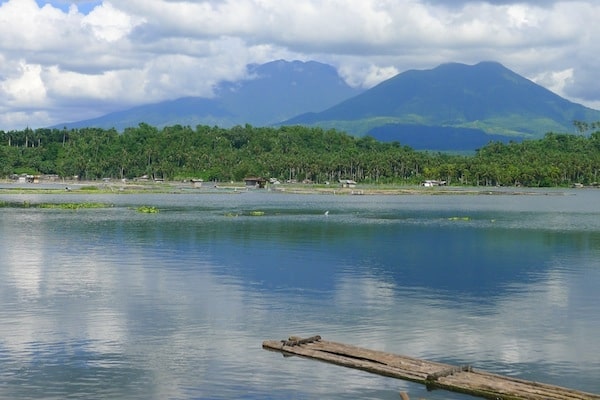 Website: https://www.geocities.ws/spcecotourism/index.html
Address: San Pablo City, Laguna
Distance from Manila: 1 hr and 29 mins
The Seven Lakes are a popular tourist destination known for their beauty and natural beauty. All these gorgeous lakes—Sampaloc, Bunot, Mohicap, Palakpakin, Calibato, Pandin, and Yambo Lake—can be seen in the area.
Visitors can enjoy boating, swimming, fishing, and hiking. Several resorts and restaurants are located near the lakes, making them a great place to relax and enjoy the outdoors.
Pro tip:
If you want to see all seven lakes in one day, you can hire a local guide for Php 600 to tour you around. The guide can take you to the best spots for each lake.
2. Gratchi's Getaway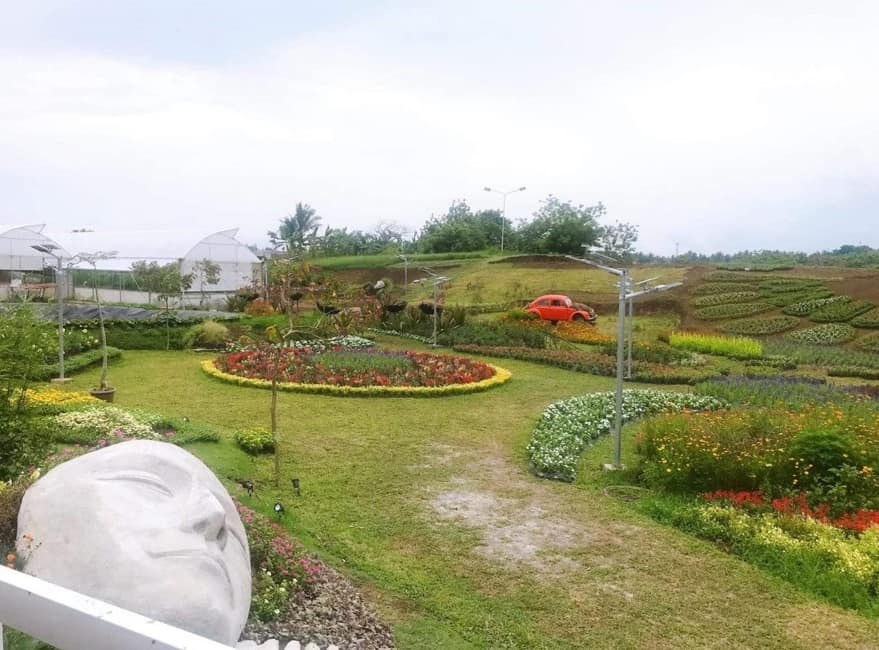 Website: https://silang.gov.ph/
Address: Kabangaan Rd., Brgy. Cabangaan, Silang, Tagaytay, Cavite
Distance from Manila: 1 hr and 15 mins
Gratchi's Getaway is a perfect venue for events, conferences, team-building activities, educational tours, workshops, or simply for leisure.
The resort has various natural features, including a waterfall swimming pool, a high ropes challenge course, an obstacle course, a mini zoo, and mushroom gardens. Visitors can also enjoy hiking, biking, and ATV riding on the resort's grounds.
Pro tip:
The best fresh goods from Cavite, including pineapple, coconut, coffee, and vinegar, can be found at Silang Public Market, a five-minute stroll from the town square.
3. Katungkulan Beach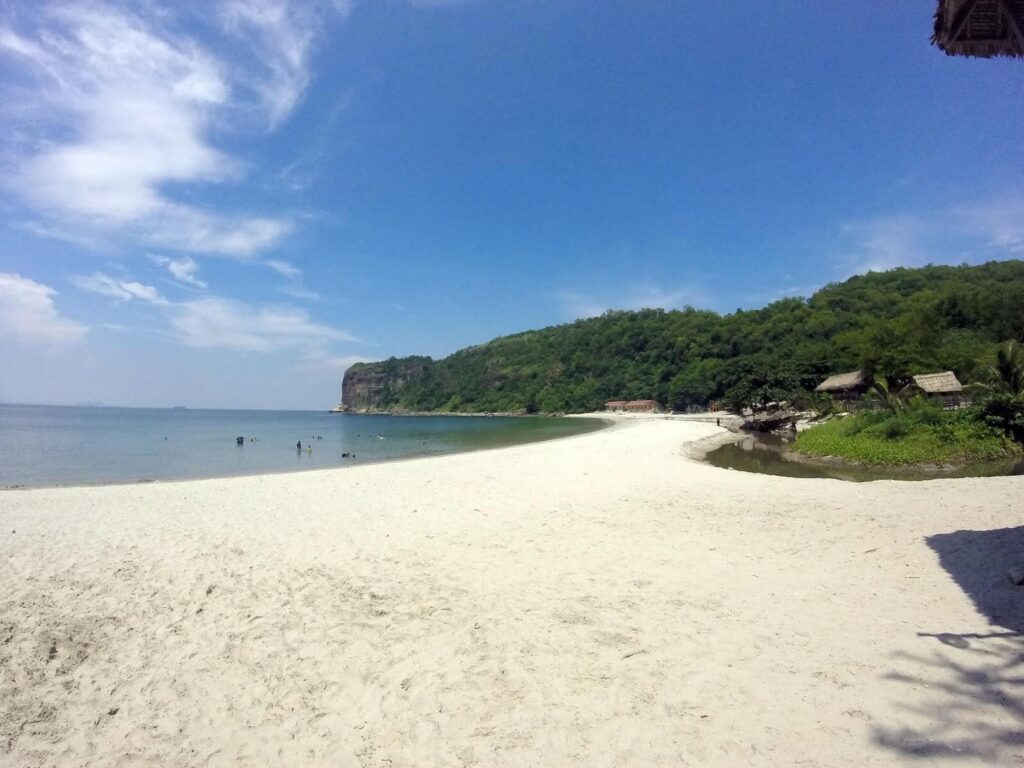 Location: Ternate, Cavite
Distance from Manila: 2 hr and 3 mins
Katungkulan Beach is a beautiful beach in Ternate, Cavite. It is sometimes called "Boracay de Cavite" due to its white sand and clear waters.
The beach is a popular spot for swimming, sunbathing, and picnicking. There are also a few cottages and rooms available for rent.
Pro tip:
You can camp out or spend the night on the beach if you have a tent with you.
4. Sol Y Viento Mountain Hot Springs Resort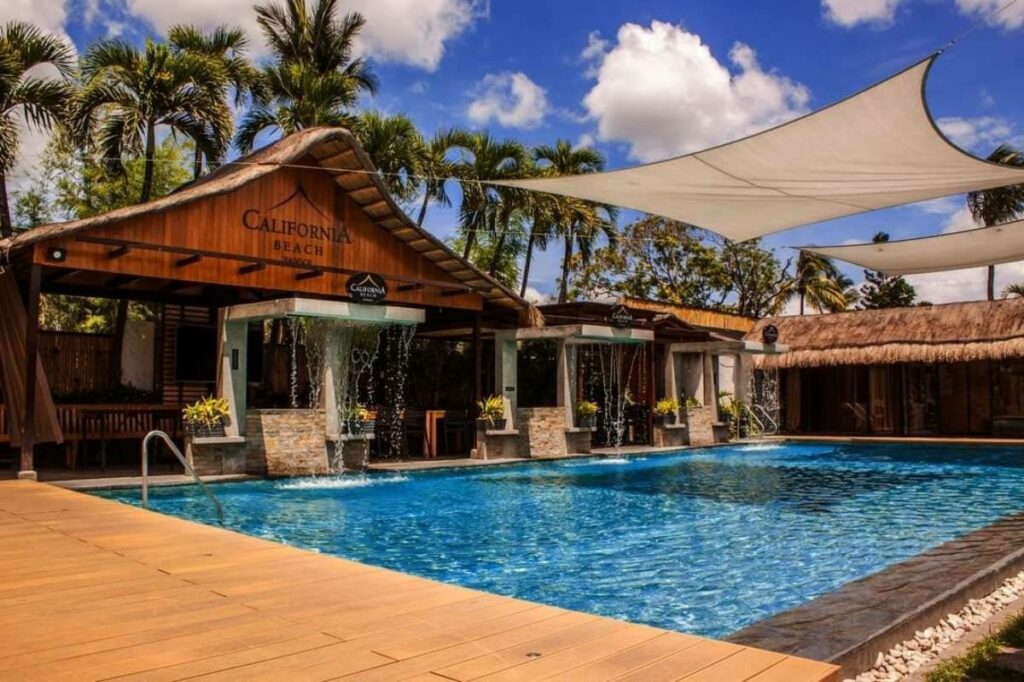 Address: KM 55, Makiling Heights, Pansol, Calamba
Distance from Manila: 1 hr and 7 mins
Sol Y Viento Mountain Hot Springs Resort is located in Pansol, Laguna. The resort has eight rooms and one villa, all equipped with air conditioning, cable TV, and free Wi-Fi.
The resort's main attraction is its natural hot spring pools. The collections are divided into different temperature levels so guests can find the perfect pool.
Pro tip:
Be sure to explore the surrounding area while you're at the resort. There are several waterfalls, hiking trails, and historical sites nearby.
5. Hilltop View Deck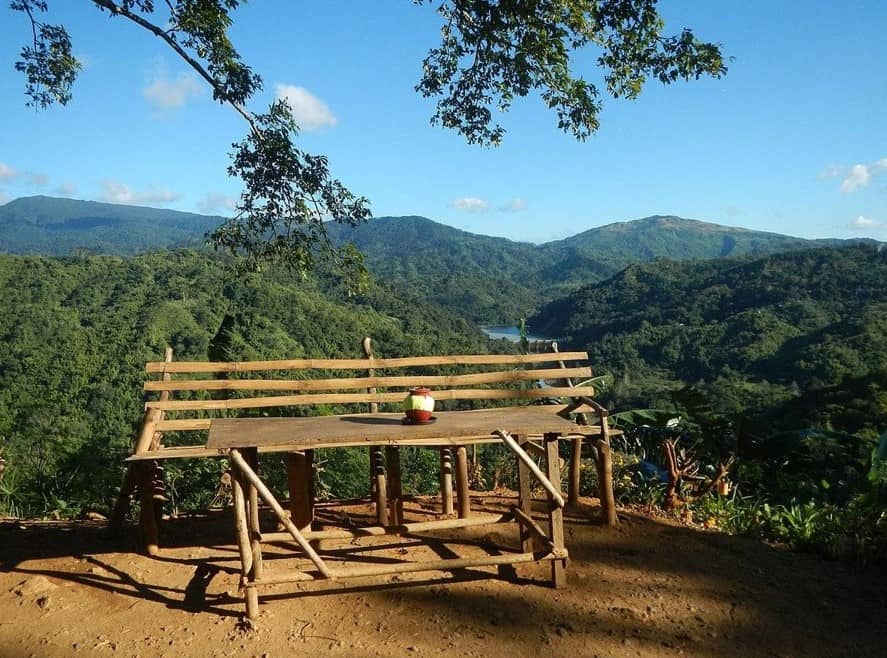 Address: Norzagaray, Bulacan
Distance from Manila: 1 hr and 39 mins
Hilltop, also called the "Baguio of Bulacan," is one of Norzagaray's less well-known summer vacation spots.
It is a park with a clear view of the Sierra Madre mountain range and the Ipo Dam in the distance. It also provides spots for Instagram-worthy photo ops that Bali inspires!
Pro tip:
Drive a little further to reach Bitbit Bridge, from which you may access the Bitbit River by a little trail. You can take a brief, cooling dip in the river before returning home.