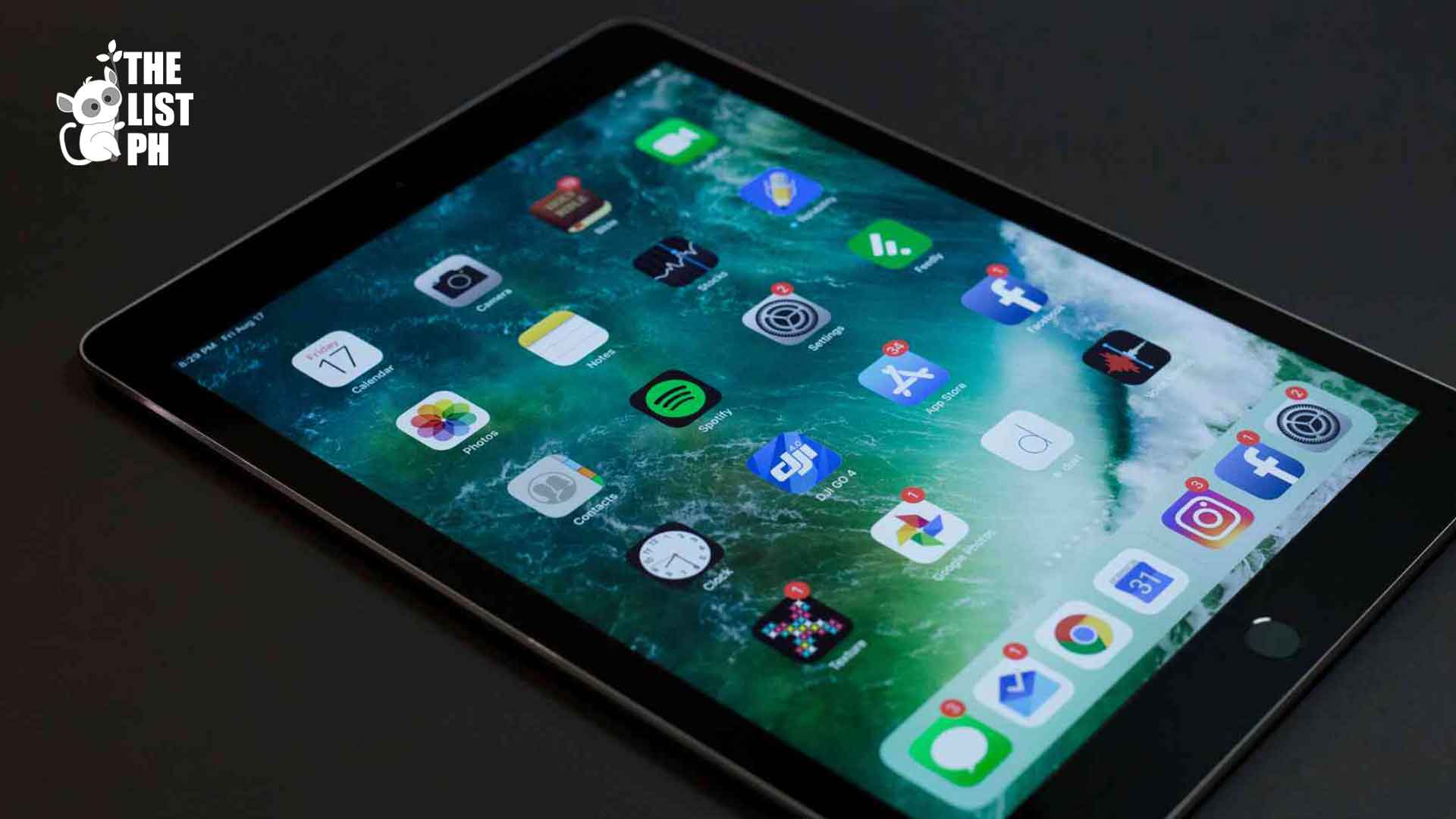 Kata Tablet T4 Full Review 2022
The Kata Tablet T4 was released in 2015, receiving a warm welcome during its launch in the Philippines.
Although a relatively old model today, it was hailed as a frontrunner in tablets.
This review should help you determine if you can add the Kata Tablet to your daily life. We examined various aspects of it and checked how it performed against other brands.
How we reviewed the Kata Tablet T4
Device Specifications
We checked the specs and build of the Kata Tablet T4, specifically its hardware, battery, storage.
Features and Performance
We checked how the Kata Tablet T4 would fare for everyday usage of the tablet, assessing its performance during common activities like reading, browsing, video calls, and more.
User Experience
We asked around to see what users think of its features.
Value for Money
We compared how the Kata Tablet T4 does with other tablets in the market today with similar specifications.
Device Specifications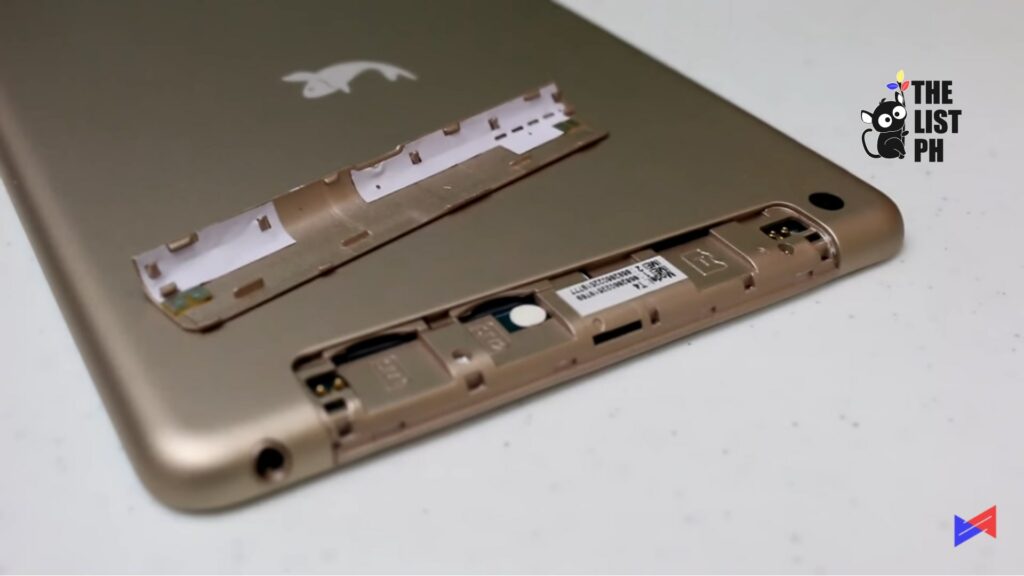 | Test | Info |
| --- | --- |
| Display | 7.85-inch IPS HD (1024×768 pixels) |
| Processor | 1.3GHz MediaTek MT8382 CPU quad-core processor |
| GPU | Mali-400MP  |
| RAM | 1GB |
| Internal Storage | 8GB |
| Online Storage | Free 10GB |
| Camera | 8-megapixel auto-focus rear camera + 5-megapixel front-facing camera |
| Battery Capacity | 3,000mAh |
| Bluetooth Version | Bluetooth 4.0 |
| Operating System (OS) | Android 4.4 KitKat |
| Dimensions | 200mm x 134.6mm x 7.7mm |
| Weight | 400g |
| Color | Gold/Grey |
Quality build and design 
Lightweight
Long battery life
Phone functions
Bundled accessories (USB Cable, Wall Charger, USB OTG cable)
1 GB RAM
Few color variations
Fixed storage
The Kata Tablet T4 boasts a superb quality and design. When you unbox its package, you will also notice a complete set of accessories: a USB cable, charger, and a USB OTG cable.
We like how it resembles the physical qualities of the Apple iPad Mini. Unfortunately, unlike the Apple iPad Mini, the Kata Tablet T4 only comes with two color choices.
Color aside, we like how you can hold the entire tablet on your palm. We like how its build can feel comfortable for long hours of usage.
Yet for its small build, its battery life comes with a solid 3,000 mAh (milliamperes, units for battery life). While newer smartphone and tablet models come with bigger battery life, the tablet is powerful enough to last hours of heavy usage.
We think this is made possible by its processing and GPU. Although paired with only a gigabyte (GB) of RAM, it's quad-core processor and Mali-400MP helps it deliver.
Kata Tablet T4 runs most apps smoothly at 1080p video resolution without any problem. We'll discuss this more after this section.
Anyhow, we also love the phone functions installed in the tablet. With many Filipinos continuously relying on call and text, this is a surefire plus.
The phone has two SIM card slots, allowing it to support multiple networks.
We're just disappointed that the tablet only has a little storage (8 GB) for your apps and files. We suggest using the microSD slot and the 10 GB free storage to increase your storage capacity.
Features and Performance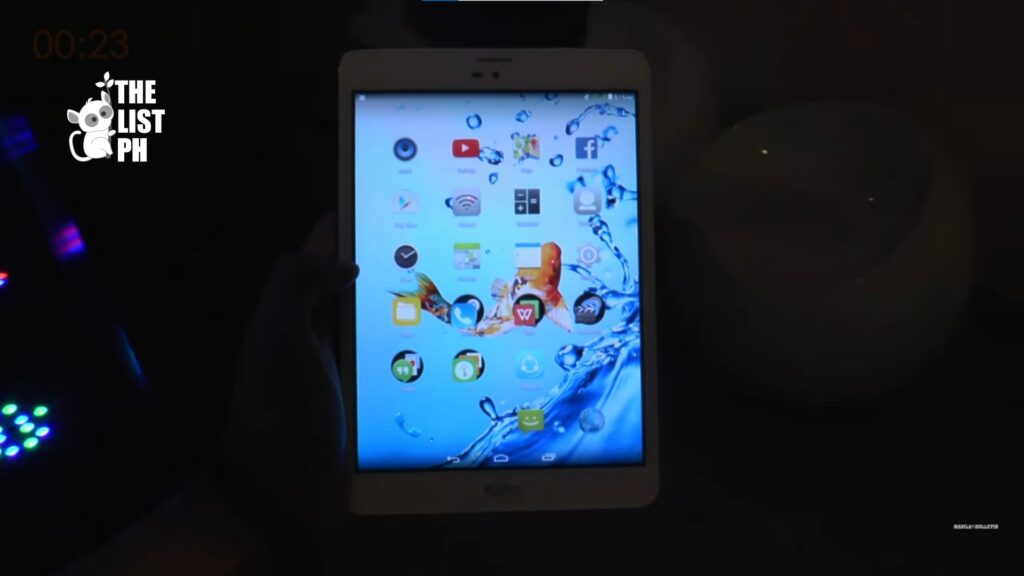 Good viewing angles
1080p video resolution
Optimized reading experience
Panorama and beauty shooting modes
Perfect for casual games
Lack of streaming access 
"Washed out" color saturation
Subpar screen resolution
Low quality camera
Outdated Android version
The Kata Tablet T4's screen deserves applause for providing good viewing angles, along with its 1080p resolution. The screen is designed to optimize the user's reading experience.
While its camera modes may be limited, its given modes are better than average. Its panoramic view, beauty, and normal modes are worth posting on the 'gram.
We don't recommend its front camera, though.
A 5 megapixel (MP) camera without good lighting or advanced image processing comes out as grainy or slightly pixelated after the shutter.
Basic apps run seamlessly on the tablet. Casual gamers can also enjoy simple gameplay on this device.
Unfortunately, storage-heavy games overwhelm the tablet. It's too bad, since its screen size and resolution is capable of making a good quality gaming experience.
Another bad thing we did not like about the tablet is its streaming access. The tablet comes with a pre-installed Mega VPN (Kata's VPN) for bypassing international servers.
While Kata advertised the VPN for safe usage, it pales in comparison to other developers who have made better networks for their streaming services.
We also think you cannot expect a premium viewing experience with Kata's 1080p video resolution.
Although sufficient for playing videos at high quality, other tablets can offer you a better viewing experience with 2K and 4K video resolution, with LED or OLED displays.
We also noticed the slightly "washed out" feel of their color saturation. It comes out less vibrant compared to Samsung's or Apple's display.
Lastly, it runs on Android 4.4, which is outdated even for its time. Most apps today support Android 8 version and up.
User Experience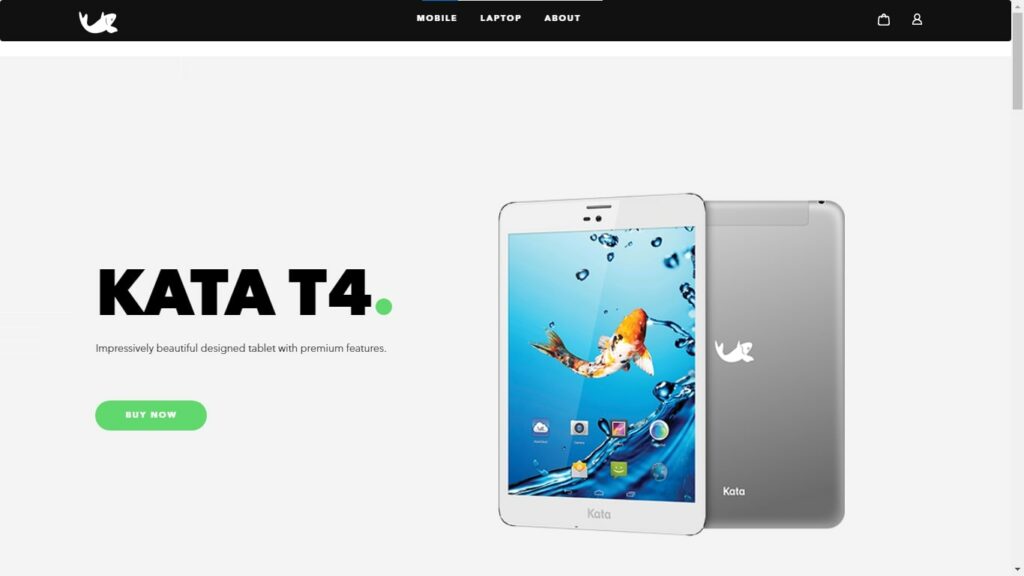 | Test | Info |
| --- | --- |
| Productz | 4.4/5  |
| GIZ Guide | 4/5 |
| Total Reviews | 4.2/5 |
| Score Consistency | 4.2/5 |
Hyped during launch
Perfect for users of all ages
Product already unavailable on Kata's Listing
No Lazada or Shopee listing
No other international listings
Mega VPN subscription service
Many were hyped during Kata's launch of the Kata Tablet T4. Many went to different malls nationwide to catch a glimpse of their hype.
The hype revolved around its practicality and price range. We will talk about how it fares against other products in the next section.
They advertised the tablet as a "phablet." As we mentioned earlier, it has two SIM card slots, making it possible to call and text.
Many were also excited for the Mega VPN as it can give various access to streaming from different countries. However, it was only offered free for 60 days before the user will be requested to pay a monthly subscription for the app's services.
We think this hype was short lived, as no one today continues to recommend the tablet.
Take note that this was launched before the prime of online shopping. This is why we had a difficult time looking for online ratings from the tablet's users.
There are no product listings on both local and international stores. We checked Lazada, Shopee, Amazon, and other tech stores, but they no longer sell it online.
In fact, even Kata already removed the Kata Tablet T4 from its listing. You may still view its specs and initial advertising, but you can no longer buy it from them.
They still recommend you visit a Kata store to buy one. However, we only found their international store (Hong Kong), as they do not have stalls in the most-visited tech stores nationwide.
Value for Money
Affordable
Phone and tablet functionality
Superior camera 
Built in applications
No stylus
No multitasking features
Inferior specs 
We compared the Kata Tablet T4 with other tablets under its price range and with Kata Tablet T5.
After looking at its own specs, let's look at product comparisons to help determine if Kata Tablet T4 lives up to its expectations.
The Kata Tablet T4 falls behind in many categories against its competitors.
Its battery life, processing power (RAM and CPU), operating system, and internal storage have lower capacity than its counterparts.
We also think that since the product is already unlisted in Kata's website, the tablet no longer receives software updates. This is different from Samsung, which continues to give at least a few years' worth of updates after your purchase.
But its specs still make a significant impact as it keeps the tablet's size user-friendly. Out of the three, it still comes out as lightweight with the perfect screen size for tablet experience.
You can also enjoy pre-installed apps, such as their Mega VPN, WPS office, Evernote, and MPX player.
Its camera also competes with Samsung – which is well known for producing the best cameras in the market.
Let's now compare the Kata Tablet T4 with its successor Kata Tablet T5, the brand's latest tablet model.
Kata only made slight changes between the two models, making Kata Tablet T4 a solid choice.
The most obvious difference is the price drop of the latest model. This easily makes it a more attractive option.
When it comes to the specs, the processing power (RAM and processor) and camera quality stayed the same. We were glad to see the battery power and operating system upgrade.
Final Verdict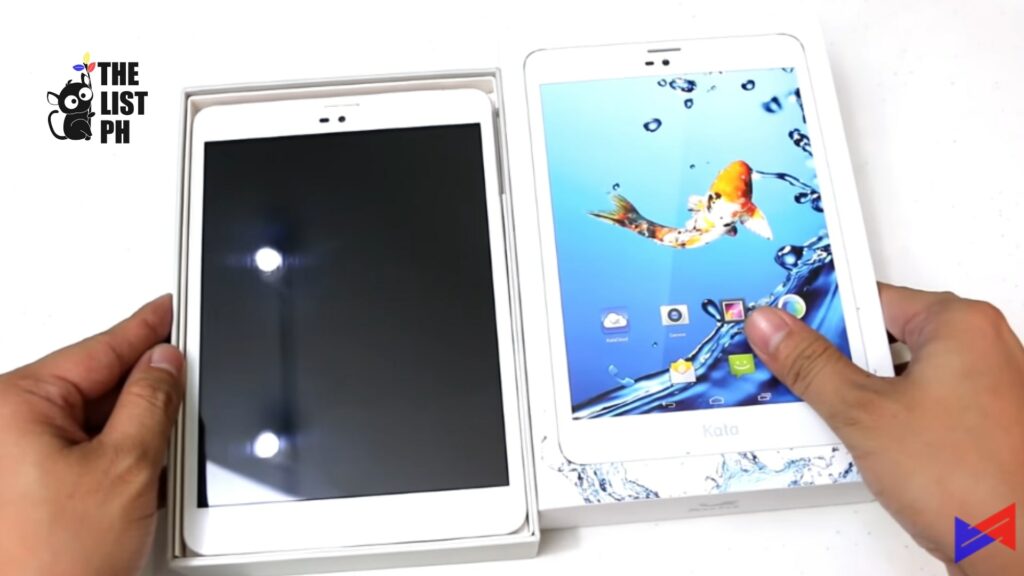 Overall, the Kata Tablet T4 holds solid device specifications and acceptable camera quality. We recommend it for those wanting to experience a "phablet" and a good screen resolution.
Unfortunately, the product is no longer listed in online local stores and Kata's store. We suggest looking into Kata Tablet T5 or other tablets under the same price range.