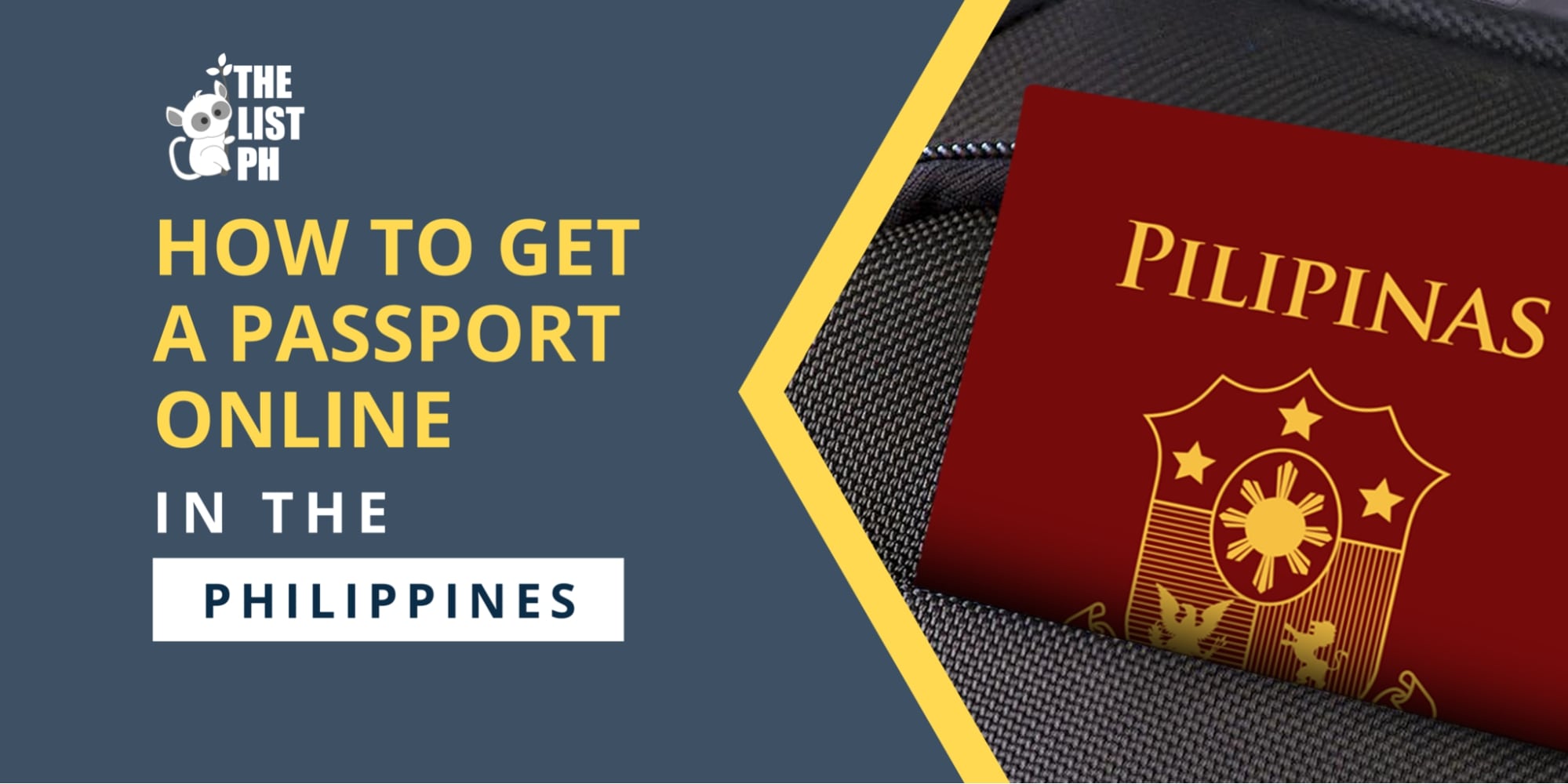 How to Get a Passport Online in the Philippines
The travel industry is opening up once again, with piso-flight promos and direct flights to new destinations springing up from premium to budget airlines.
Before you book that flight or hop on that plane, you gotta make sure that your passport hasn't expired! We've heard too many horror stories about people being denied boarding their flight because of nearly or actually expired passports.
Luckily for us, the Department of Foreign Affairs (DFA) has set up an online appointment system which makes it so much easier to get your passport renewed.
Here is The ListPH's step-by-step guide to getting your new passport through the DFA online appointment system.
Important Note:
Based on our experience, we encourage you to be as careful yet efficient as possible when going through the online appointment booking process.
The DFA's system will only hold your slot for 20-30 minutes, so you need to finish your online application within that time frame. If not, you risk losing your slot.
How To Get a Passport Online from the DFA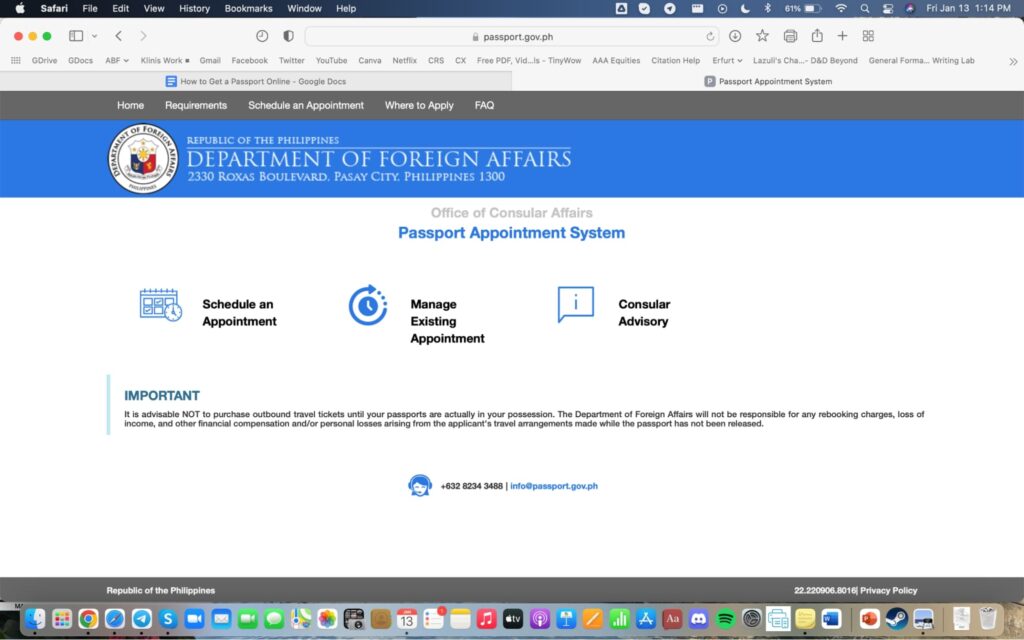 On your browser, go to www.passport.gov.ph
On the home page, click on "Schedule an Appointment".
Read through the reminders, terms and conditions. Tick the checkbox to agree that you understand and consent to processing your passport.
Click on either "Start Individual Appointment" if you're renewing your own passport, or "Start Group Appointment" if you are applying in behalf of your family.
Go through the application form and fill in the necessary information.
Choose your appointment date, time, and preferred DFA satellite office.
Pay the online processing fee. The regular rate for a new passport is at 950 Php to be released after 12 business days.
An expedited passport comes at 1,200 Php after 6 business days. It can go up to 7 days of processing if your delivery address is outside of Metro Manila.
After payment, check your inbox and wait for the email containing the following: your payment reference number, your transaction receipt, a copy of your application form, and the DFA's passport application checklist.
Be sure to print all of these documents on A4 paper and bring them with you on the scheduled date of your in-person appointment.
Go to the DFA office on your scheduled appointment date with a complete set of documents. Be there at least 30 minutes before your allotted time.

You can be guided by the table below.
Philippine Adult Passport Renewal Renewal Requirements
| | |
| --- | --- |
| CHECK | Requirement |
| | Proof of appointment confirmation with payment reference number |
| | Filled-out application form |
| | Personal appearance of applicant |
| | Original copy of PSA-authenticated Birth Certificate |
| | (for married females who use spouse's last name) Original copy of PSA-authenticated Marriage Contract or Report of Marriage |
| | At least 1 valid government-issued ID |
| | Photocopy of of government-issued ID |
| | Old passport (for renewal) |
| | Photocopy of old passport data page |
| | Passport fees (about 950 Php to 1,250 Php) |
Philippine Passport Requirements for Minors
CHECK
Requirement
Proof of appointment confirmation
Filled-out application form
Personal appearance of applicant, either parent, or both parents
Original copy of PSA-authenticated Birth Certificate of applicant OR a certified true copy of birth certificate issued by the Local Civil Registrar
NOTE: If applicant was board abroad, bring Report of Birth from PSA
(if legitimate child) Original copy of PSA-authenticated Marriage Contract AND valid passports of applicant's parents
(if illegitimate child) Valid passport OR government-issued ID of mother
(for minor applicants 8 years old and above, whether first-time or for renewal) Document of identity with photo e.g. school ID
(for applicants who never attended school) Notarized affidavit of explanation executed by either parent stating reasons why the child is not in school
Valid passport of the person traveling with the minor
Photocopy of valid passport of the person traveling with the minor
Be sure to follow the dress code. Wear decent attire, as it is a government office, and do not put on any earrings, necklaces, or colored contact lenses.
On the date of your appointment, the DFA personnel will give you further instructions on when you can expect to receive your new passport.
We hope you found this guide to be helpful! Check out more of our guides, reviews, and recommendations on The ListPH.
Till your next trip!
FAQS about Philippine Passport Online Renewal