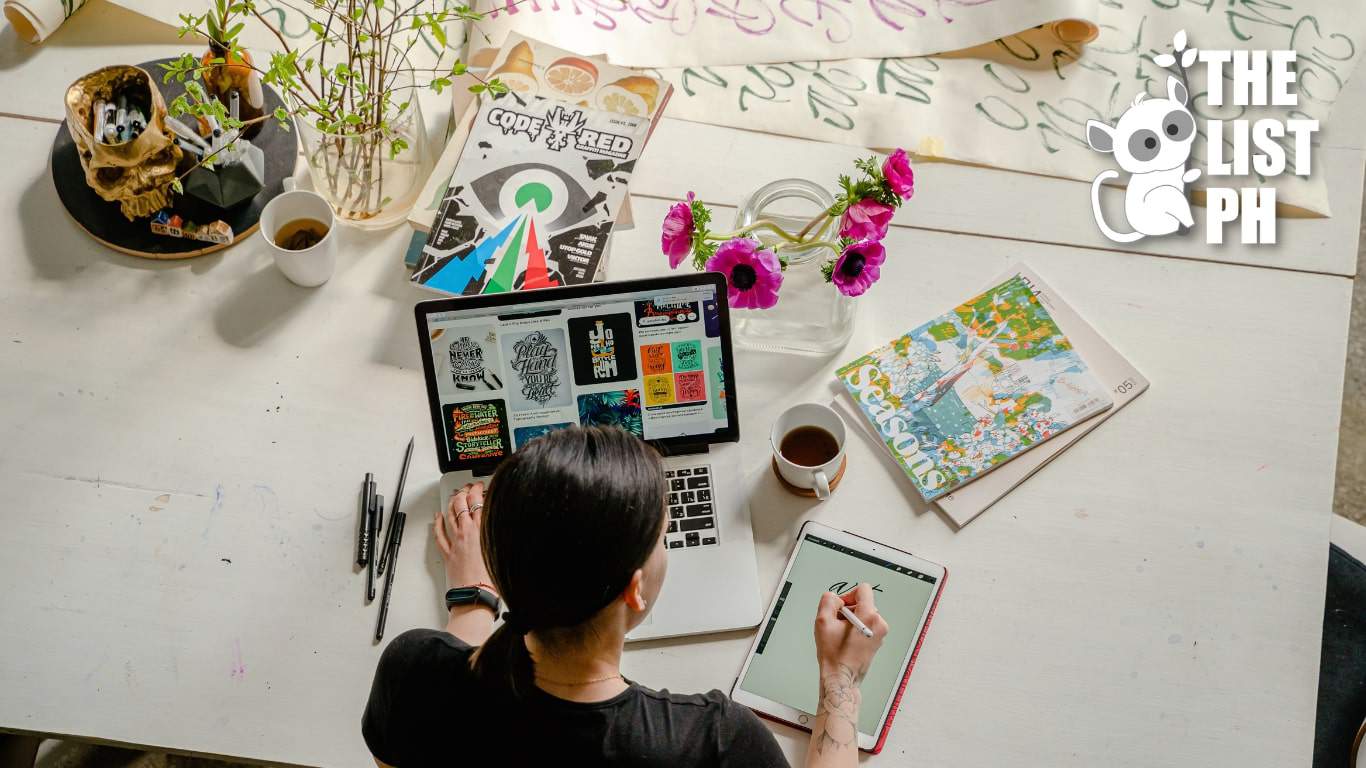 Career Outlook 2023: A Guide to the Most In-Demand and Highest Paying Jobs in the Philippines
In today's competitive job market, it's essential to have a clear understanding of available career options and make informed decisions about your career path.
This article provides the latest information on the most sought-after and best-paying jobs in the Philippines for 2023.
Whether you're a fresh graduate or an experienced professional, this will help you navigate the latest trends and insights to make a career defining decision about your future.
What are the most in-demand and highest-paying jobs in the Philippines?
As of late, the highest-paying jobs in the Philippines are:
On the other hand, the most in-demand jobs in the Philippines are:
We go through each of these jobs in more detail below. Read on to learn more!
1. Chief Information Officer (CIO)
The Philippines' growing demand for technology has led to the Chief Information Officer (CIO) position becoming one of the highest-paid jobs in the country.
As overseers of an organization's technology strategy, CIOs manage IT teams, ensuring tech systems align with business goals.
Typically, a degree in computer science, information technology, or a related field, coupled with significant experience in IT management, is required to become a CIO.
The average salary for a CIO in the Philippines is around PHP 2.5 million per year, making it one of the most lucrative careers.
CIOs not only receive a high salary, but they also have the opportunity to work with cutting-edge technology, driving innovation within their organization.
This career path is perfect for technology enthusiasts with exceptional leadership and management abilities.
2. Software Architect
The demand for software architects in the Philippines is rising as technology advances.
A software architect is responsible for designing, developing, and maintaining software systems, ensuring that they are efficient, scalable, and meet the business or organization's needs.
To become a software architect, one typically needs a degree in computer science, software engineering, or a related field, as well as several years of experience in software development.
The average salary for a software architect in the Philippines is around PHP 1.2 million yearly.
The job outlook for software architects is very promising, with an estimated 21% job growth rate in the next ten years. As more and more businesses shift to digital platforms, the demand for skilled software architects is expected to increase.
3. Surgeon
Becoming a surgeon in the Philippines is a challenging but immensely rewarding profession. Surgeons are medical professionals who specialize in surgeries to treat injuries, illnesses, and diseases, helping patients to recover and regain their health.
To embark on this journey, you'll need to complete a Bachelor of Science in Medicine degree, followed by four years of residency training in a surgical specialty like neurosurgery, orthopedic surgery, or general surgery.
Once you've finished your residency, you must pass the Philippine Board of Surgery exam to become a certified surgeon.
And the rewards for all your hard work are significant. Surgeons are among the highest-paid professionals in the country, with their salaries varying based on their specialty and level of experience.
According to Payscale, the average salary for a surgeon in the Philippines is around PHP 1.3 million per year.
It's not just about the money—surgeons play a crucial role in the healthcare industry and are in high demand due to the aging population and the increasing prevalence of chronic diseases.
The journey to becoming a surgeon in the Philippines may be challenging, the rewards are well worth it.
If you're passionate about medicine and want to make a difference in people's lives, pursuing a career in surgery may be the perfect path for you.
4. Anesthesiologist
Are you interested in a career in medicine but prefer a behind-the-scenes role? If so, you might consider becoming an anesthesiologist.
These medical professionals are responsible for administering anesthesia to patients before medical procedures to ensure they are comfortable and pain-free during the process.
In the Philippines, anesthesiologists are well-compensated and can earn an average salary of PHP 2,000,000 per year.
To become an anesthesiologist, you'll need to attend medical school and complete a residency program in anesthesiology. Additionally, you'll need to pass medical board exams to become certified in this specialty.
Being an anesthesiologist requires a specific set of skills and personality traits. You'll need to be an excellent communicator, detail-oriented, and able to work under pressure.
Anesthesiologists typically work in hospitals, clinics, or surgical centers and collaborate closely with surgeons and other medical professionals.
They play a crucial role in patient safety and comfort during medical procedures, this job comes with a lot of responsibility and accountability.
5. Financial Manager
Financial Managers play a crucial role in the success of businesses, overseeing financial operations and ensuring the organization's financial health.
They are responsible for creating financial reports, planning for financial growth, and managing budgets. In the Philippines, they are paid well, earning of PHP 1.8 million yearly on average.
To become a Financial Manager, a degree in finance, accounting, economics, or something similar is needed.
Aside from that, employers also want people who can communicate well, lead others, and work well under pressure. Financial Managers often work in fast-paced environments where they have to make smart decisions quickly.
These managers are needed in many industries like banking, insurance, and real estate.
As the financial world gets more complicated and the Philippine economy keeps growing, the demand for skilled Financial Managers is expected to increase.
6. Petroleum Engineer
Petroleum engineering is a fascinating field that revolves around designing and devising innovative methods to extract oil and gas from beneath the earth's surface.
If you're seeking a career path that offers hefty compensation, then petroleum engineering could be the perfect fit for you. In the Philippines, petroleum engineers earn a lucrative salary of approximately PHP 2.4 million per year.
With the country's ongoing efforts to bolster its oil and gas industry, the demand for petroleum engineers is expected to persist.
To thrive in this field, you need to have an extensive academic background in petroleum engineering or a related field, coupled with remarkable problem-solving and critical-thinking skills.
Petroleum engineers apply cutting-edge technology and scientific knowledge to determine the most efficient techniques for extracting oil and gas while mitigating environmental impact and optimizing profitability.
Petroleum engineering is a vital component of the oil and gas industry, requiring a wealth of technical expertise. Apart from the lucrative compensation, petroleum engineers may also have opportunities to travel and advance in their careers.
7. Judge
Becoming a judge in the Philippines is a well-respected and lucrative career choice. Judges play a vital role in the justice system by ensuring that the law is upheld and justice is served impartially.
To qualify for the job, one must first earn a law degree, pass the Philippine Bar Exam, and acquire years of legal experience. This is a highly competitive field, and only a limited number of openings are available each year.
The compensation package for judges is generous and includes numerous allowances and benefits, such as hazard pay, clothing allowance, and transportation allowance.
On average, judges in the Philippines earn around PHP 1.5 million annually, making it one of the highest-paying professions in the country.
Becoming a judge not only offers financial rewards but also provides a sense of satisfaction knowing that you're contributing to society by ensuring justice is served.
It's a challenging and rewarding career that requires a high level of integrity, intelligence, and impartiality.
8. Sales Director
As one of the most vital positions in any business, the Sales Director oversees the sales team, drives revenue, and ensures the company's goals are met.
In the Philippines, this role has become increasingly important as companies look to expand their reach and increase their market share.
With a high level of responsibility comes a high level of compensation, and the salary of a Sales Director is among the highest in the country, around PHP 1 million per year.
To become a successful Sales Director in the Philippines, one must possess excellent leadership and communication skills and a strong understanding of the industry and market trends.
9. Logistics and Supply Chain Manager
Logistics and supply chain management are critical to the success of many businesses, making it a highly sought-after field in the Philippines.
Logistics and supply chain managers oversee the movement of goods from production to distribution, ensuring the entire process runs smoothly and efficiently.
They work closely with different teams to manage inventory, shipping, transportation, and delivery to optimize the supply chain. The role ensures customer satisfaction, reduces costs, and increases business revenue.
The increasing popularity of e-commerce and the growth of the retail sector in the Philippines have heightened the demand for logistics and supply chain management professionals.
As a result, there is a growing need for experts who can help businesses manage the complexities of the supply chain.
10. Pilot
The role of a pilot in the Philippines is one of the most highly regarded and well-compensated professions. The reason for this is due to the immense skill and responsibility required to perform this job.
Pilots are tasked with the vital responsibility of ensuring the safety of passengers while flying airplanes. With an annual salary of PHP 1.5 million, they are well-rewarded for their expertise.
Becoming a pilot requires rigorous training and specific qualifications. This includes obtaining a commercial pilot's license and passing stringent physical and mental exams.
As the aviation industry in the Philippines continues to expand, the demand for pilots is expected to increase. This presents an excellent opportunity for aspiring pilots to build a rewarding career in this field.
Aside from technical expertise, pilots must also possess excellent communication and decision-making skills. They must be able to remain calm and composed under pressure, especially during emergency situations.
The top employers for pilots in the Philippines are commercial airlines, private jet companies, and government agencies.
These organizations recognize the critical role that pilots play in their operations and offer excellent career prospects for qualified candidates.
11. Creative Director
The role of Creative Director is one that's highly sought after in the Philippines, and for good reason. They are responsible for leading a team of designers, writers, and artists to create visually stunning and compelling content across various media platforms.
From concept to final execution, Creative Directors oversee the entire creative process to ensure that the final product aligns with the client's objectives and brand guidelines.
Due to the growth of the advertising, media, and entertainment industries in the Philippines, Creative Directors are among the highest-paid professionals, earning an average salary of PHP 1.4 million per year.
To become a Creative Director, a bachelor's degree in advertising, marketing, or a related field is typically required, along with significant experience in the creative industry, including graphic design and multimedia production.
If you have a passion for creative work and the ability to lead and inspire a team, a career as a Creative Director can be both fulfilling and rewarding.
And not only that, but your impact on the Philippine creative industry can be significant, helping to shape and influence this growing and vital sector in the country.
12. Data Analyst
As more companies become data-driven, the demand for skilled data analysts is rising. Data analysts collect, process, and execute statistical analyses on large data sets to pinpoint trends and insights.
They also play a crucial role in making data-driven decisions to help businesses grow and succeed in their respective industries.
The skills required for this job include knowledge of data analysis tools, statistical software, and programming languages such as Python and R.
Data analysts can work in various industries, such as finance, healthcare, and marketing, and contribute to projects, such as market research, product development, and risk analysis.
With the increasing importance of data in businesses, data analysts are expected to be in high demand in the Philippines in the coming years.
13. Software Developer
Technology is an essential part of modern society. Software developers are in high demand because they are experts in creating and maintaining digital products, like software, apps, and websites.
As more businesses adopt digital operations, the need for software developers in the Philippines is increasing.
Many companies need skilled software developers to create and maintain their online platforms, such as websites and mobile apps.
Additionally, the government is investing in the IT sector, which is also contributing to the growing demand for software developers.
Becoming a software developer can lead to tremendous growth and advancement opportunities, making it a promising career for those interested in the tech industry.
14. Healthcare Professionals
Healthcare professionals, like doctors and nurses, are very much needed in the Philippines. They're essential in keeping people healthy, especially during the COVID-19 pandemic.
Aside from the pandemic, the country's growing population and the rise of non-communicable diseases have added to the demand for healthcare professionals.
Since the government's Universal Health Care program was launched, more Filipinos now have access to healthcare services. This means there's an even greater need for healthcare workers.
More hospitals and healthcare facilities are being built across the country, so the demand for healthcare professionals is high.
The private sector is investing a lot in healthcare infrastructure, which leads to more job opportunities for healthcare professionals.
15. Digital Marketer
Digital marketing has become an essential aspect of any business in the digital age. As a result, the demand for digital marketers has skyrocketed in the Philippines.
Digital marketers are responsible for developing and implementing marketing campaigns across various digital platforms to reach a wider audience and generate more leads.
Using data-driven insights to create compelling content, manage social media accounts, and analyze website traffic to optimize businesses' online presence.
The COVID-19 pandemic has strained many businesses to shift their operations online, increasing the need for digital marketing professionals.
With the continuous growth of e-commerce and online shopping, digital marketers are expected to remain in high demand in the years to come.
To succeed in this field, one needs a combination of creativity, strategic thinking, willingness to learn, and technical skills to stay ahead of the competition.
16. Environmental Specialist
The environment is becoming a more significant concern, leading to more jobs in the field of environmental sustainability. An environmental specialist is one of the most popular jobs in this area.
These specialists help organizations and governments develop plans for sustainable living, reducing waste, and protecting natural resources.
They do this by analyzing data, researching, and creating policies to reduce the adverse effects of human activities on the environment.
Because more and more businesses and governments are focusing on sustainability, the demand for environmental specialists is increasing.
This job offers opportunities to work in many different places, such as government agencies or private companies, and can provide job security and chances for advancement.
17. Sales Manager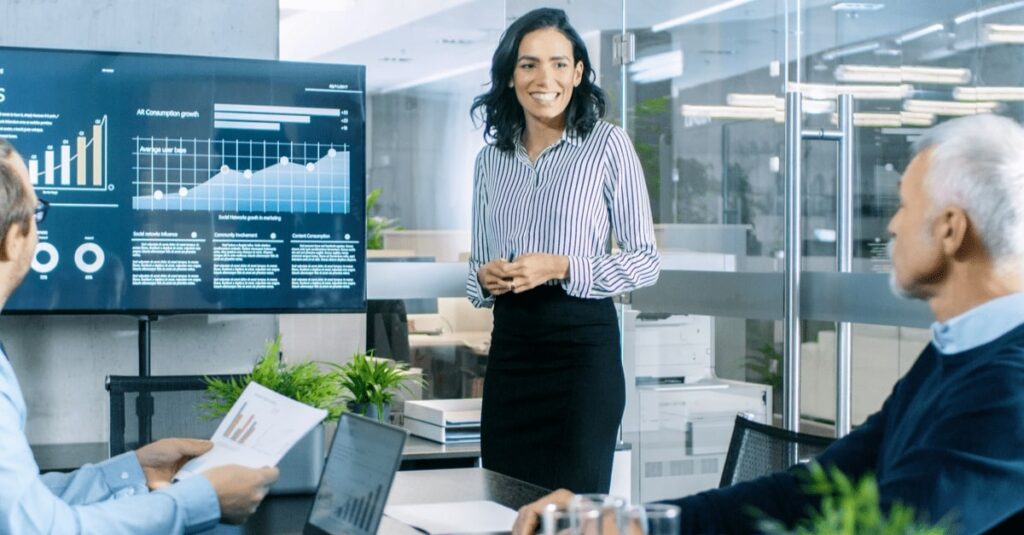 In the Philippines, the demand for sales managers is high because of the growth of the retail industry and the increased competition among businesses.
Sales managers are responsible for managing the sales teams, developing sales strategies, and achieving revenue targets.
They also work with other departments, such as marketing and product development, to ensure the company's products attract customers.
A successful sales manager should possess excellent communication skills, strong leadership abilities, and the ability to motivate their team.
If you are interested in this field, developing skills in customer relationship management, negotiation, and sales forecasting can help you succeed as a sales manager.
18. Cybersecurity Specialist
In this day and age of rapid digital advancements, the issue of cybersecurity has become a pressing concern for businesses.
These companies are actively seeking professionals with the know-how to shield their computer systems and data from unwarranted access, theft, and damage caused by cyber-attacks.
Cybersecurity experts play a pivotal role in ensuring the confidentiality, integrity, and availability of information systems and networks, a critical aspect given the steady rise of e-commerce and online banking.
As companies increasingly rely on technology to carry out their day-to-day operations, the demand for cybersecurity specialists has soared.
The situation is no different in the Philippines, where the government is pursuing digital programs and initiatives, leading to an upsurge in the requirement for cybersecurity experts.
Consequently, this field offers promising opportunities for those seeking employment in the industry.
19. Financial Analyst
Financial analysts are professionals who help people and businesses make smart choices about their money. They study financial information, look at investment opportunities, and advise clients on how to invest and manage their finances.
Financial analysts are in demand in the Philippines, especially in banking and finance, as well as other areas that require financial planning and analysis. This is because the financial markets are getting more complex.
There are tons of new financial products and technologies, and it can be difficult for people to understand how to use them.
The world economy is also becoming more connected. This means that businesses need financial analysts who understand the regulations and markets of different countries.
Financial analysts can help businesses make informed decisions about where to invest and how to manage their finances in different countries.
20. Customer Service Representative
Customer service representatives (CSRs) are a critical part of many companies across various industries. They provide excellent customer service to clients, which helps maintain a company's reputation and customer loyalty.
The demand for CSRs has consistently remained high in the Philippines, as it is a top destination for outsourcing and offshoring services.
In recent years, the rise of e-commerce and online shopping has made many companies need a dedicated team of CSRs. They address customer concerns and inquiries, ensure customer satisfaction, and maintain the company's reputation.
A CSR's duties may vary depending on the industry they work in. Still, generally, they involve answering customer inquiries, providing technical support, handling complaints, and resolving issues.
Good communication skills, patience, and a friendly attitude are essential qualities for a CSR. Additionally, the ability to multitask, stay organized, and work well under pressure can be valuable in this role.
FAQs on Jobs and Employment in the Philippines
---
By focusing on building your skills, qualifications, and experience in the high-paying and in-demand jobs outlined in this guide, you can set yourself up for a successful and fulfilling career in 2023 and beyond.