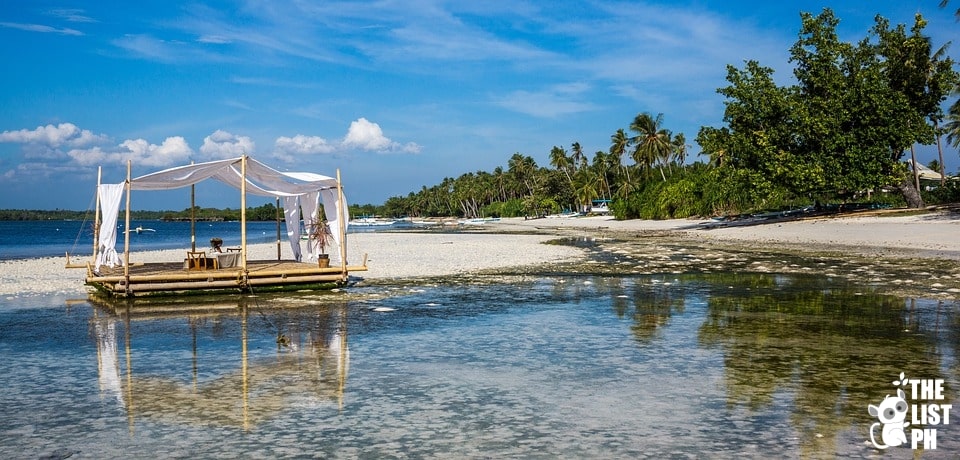 10 Things You Can Do in Cavite
Known as the "Historical Capital of the Philippines," Cavite played a significant role in the country's fight for independence from Spanish colonizers, making it a must-visit destination for history buffs!
Cavite is also home to stunning natural attractions, such as Taal Volcano and the Pico de Loro Mountain range, which offer visitors a chance to explore the great outdoors.
In this article, we've listed 10 awesome things you can do while in Cavite. Read on to learn more!
Things to do in Cavite
1. Visit historical spots.
Here are some iconic places you can't miss if you're a history enthusiast.
Corregidor Island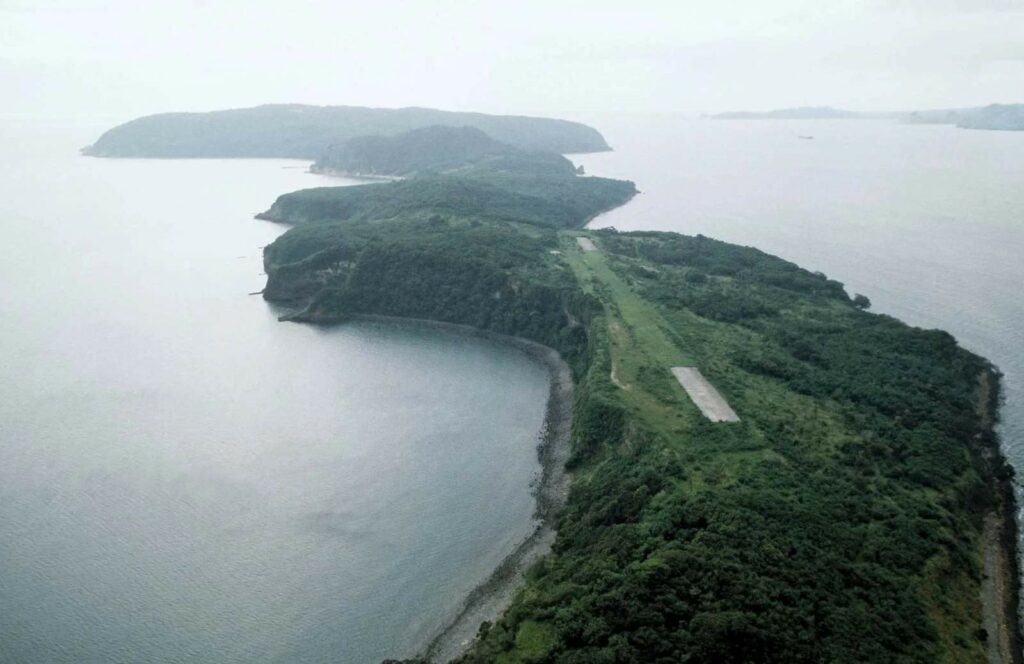 Test
Info
Address
Corregidor Island, Cavite
How to go there
Ride a ferry from Manila
Fees
Php 1,999/pax with tour guide
Php 150 - Malinta Tunnel
Being strategically situated at the mouth of Manila Bay, south of Bataan, the island stronghold of Corregidor is governed by the territorial province of Cavite. It's actually among the top day trip locations from Manila.
Hikes with easy to advanced trails are available for those seeking excitement. You can see the surrounding Conchita Island and the Bataan Peninsula, as well as secret caves and tunnels.
Aguinaldo Shrine and Museum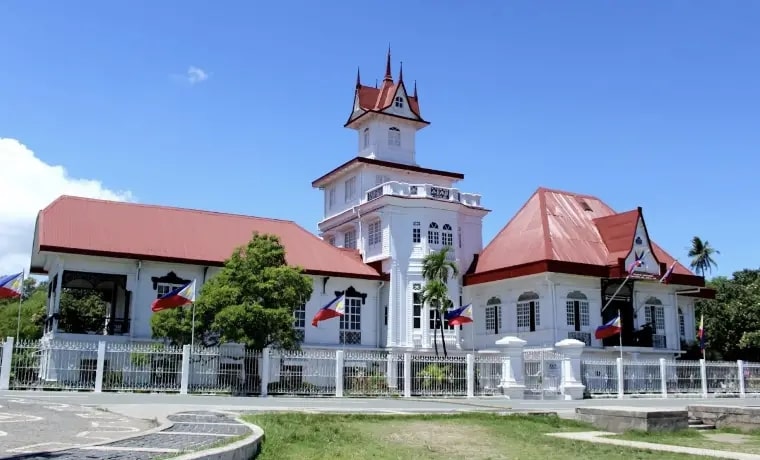 | Test | Info |
| --- | --- |
| Address | Kawit, Cavite |
| How to go there | Ride a bus going to Kawit |
| Entrance fee | Free |
| Best time to visit | 8 AM - 4 PM |
The Filipino Declaration of Independence from Spain was announced on June 12, 1898, at the Aguinaldo Shrine and Museum in Kawit, Cavite.
There are secret passages and hiding spots for documents and weapons throughout the mansion. The mansion itself is crammed with antique furniture and decorated with Philippine and other national flag patterns.
St. Mary Magdalene Church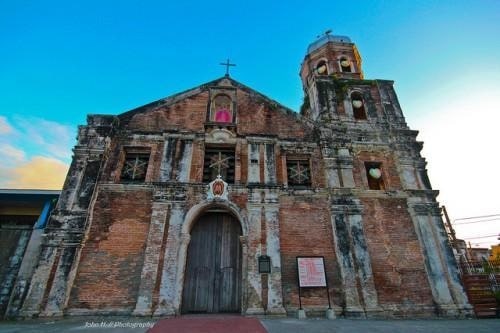 | Test | Info |
| --- | --- |
| Address | Kawit, Cavite |
| How to go there | Ride a bus going to Kawit |
| Entrance fee | Free |
| Best time to visit | 8 AM - 4 PM |
The parish church of Kawit, the county seat of Cavite, is St. Mary Magdalene Church. The church is regarded as one of the first to have been founded in the Philippines.
Even President Emilio Aguinaldo, one of our national heroes, is rumored to have been christened in this church.
Insider Tips
• Hire a local guide.
The historical trip can be taken without a guide, but we highly advise doing so because the knowledge and perspectives of the locals enrich and enlighten the experience.
• Visit early to avoid traffic.
Cavite can get busy, and traffic can be heavy, especially during peak hours. Prepare for a crowd or arrive early to avoid traffic.
2. Visit Patungan Beach and try island hopping.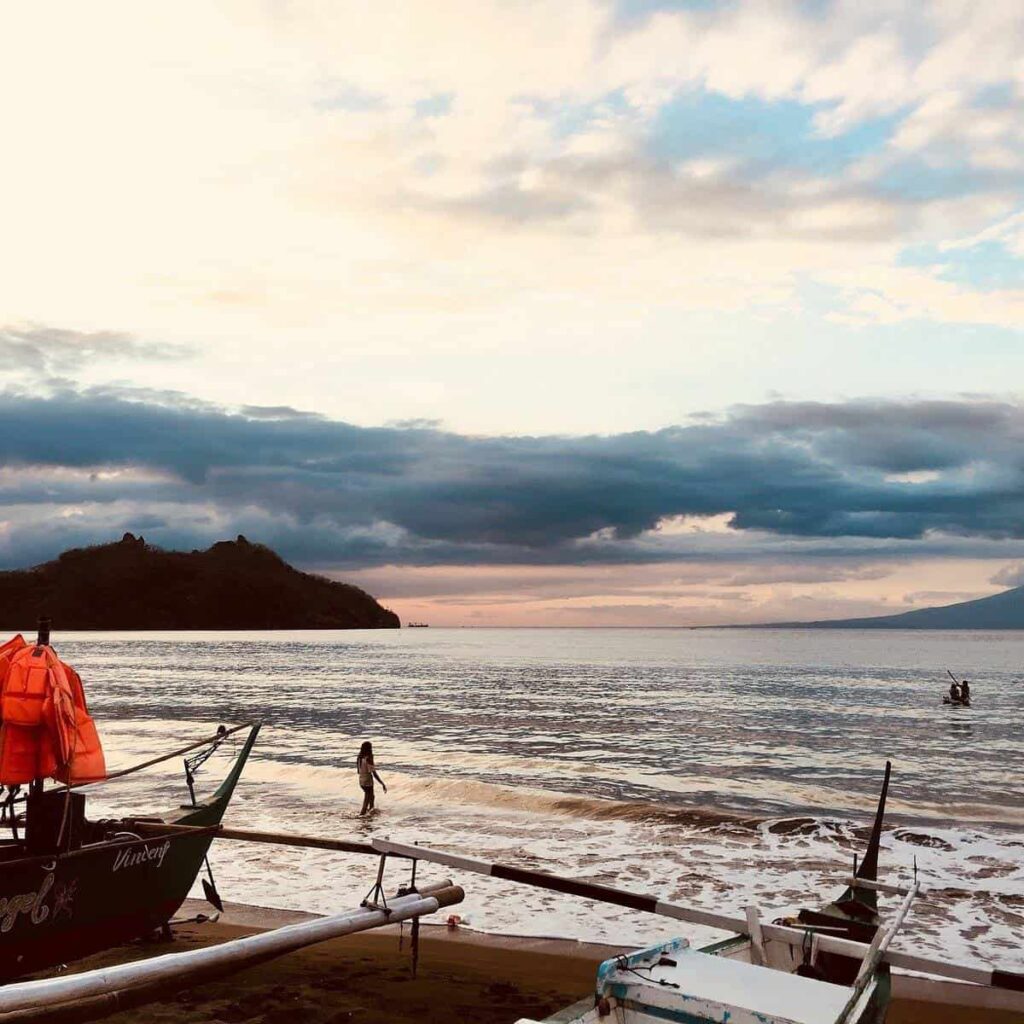 Test
Info
Address
Patungan Beach, Cavite
Entrance fee
Free
Other fees
Boat fare - Php 50
Cottage rental - Php 2,500
Tour guide - Php 500
Best for
Swimming
Island hopping
One of the most well-liked beaches in Cavite is Patungan Beach. Being only two hours from Metro Manila, it's a great choice for urban dwellers looking for an accessible breather.
While there isn't an entrance fee, cottages require a rental fee.
The nearby virgin seas of Mugiw Island, Carabao Island, and Crocodile Island are perfect places to go island hopping while soaking up the sun.
Insider Tips
• Find or join a group island hopping tour.
You can find a lot of tour agencies offering island hopping tours. Group island hopping tours are a much more affordable choice.
• Choose an early time for your island hopping.
The island hopping tour can take 4-5 hours. Start your time early to make the most of your tour.
3. Swim at Boracay de Cavite Beach.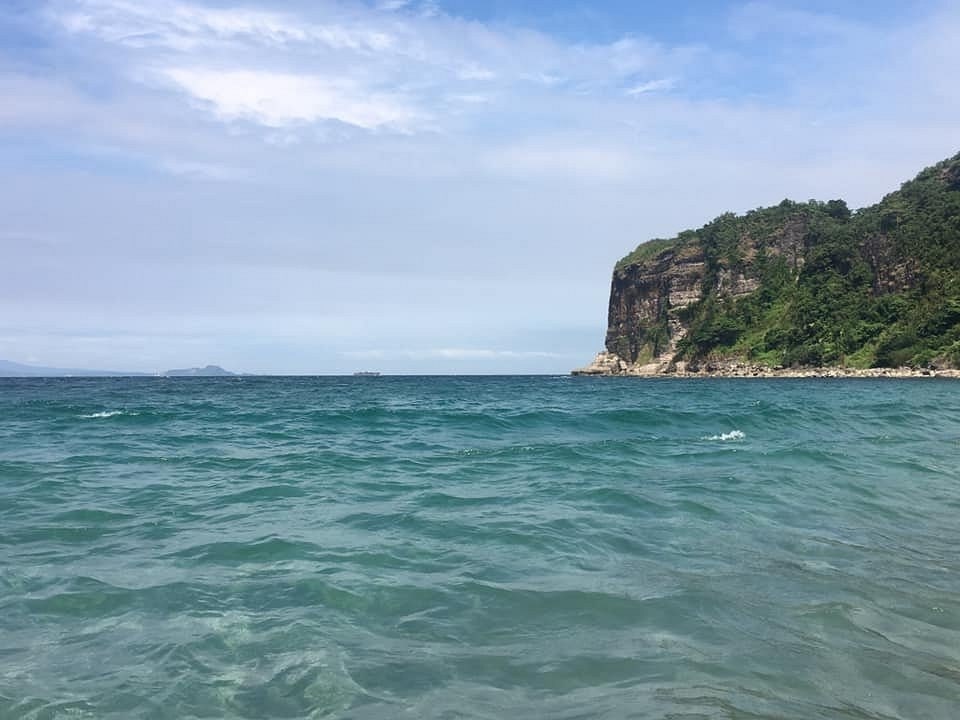 Test
Info
Address
Ternate, Cavite
Entrance fee
Php 100
Other fees
Cottage rental - Starts at Php 350
Tour guide - Php 500
Best for
Swimming
Getting to Boracay de Cavite is relatively simple whether you commute or have a car or other vehicle. It is specifically located in Ternate, Cavite's Gregorio Lim Marine Barracks.
Boracay de Cavite is perfect for a day tour or a weekend getaway with your friends and family!
Insider Tips
• Contact the beach before going.
It's better to contact the staff on the beach before going to the place. They will inform you if you can rent cottages and if parking spaces are still available.
• Arrive early if you plan to go on a weekend.
Arrive before 7 AM if you want to enjoy a calm experience on the beach because it gets crowded on the weekends. At about 11 AM, the majority of beachgoers come.
4. Stop by Kaybiang Tunnel.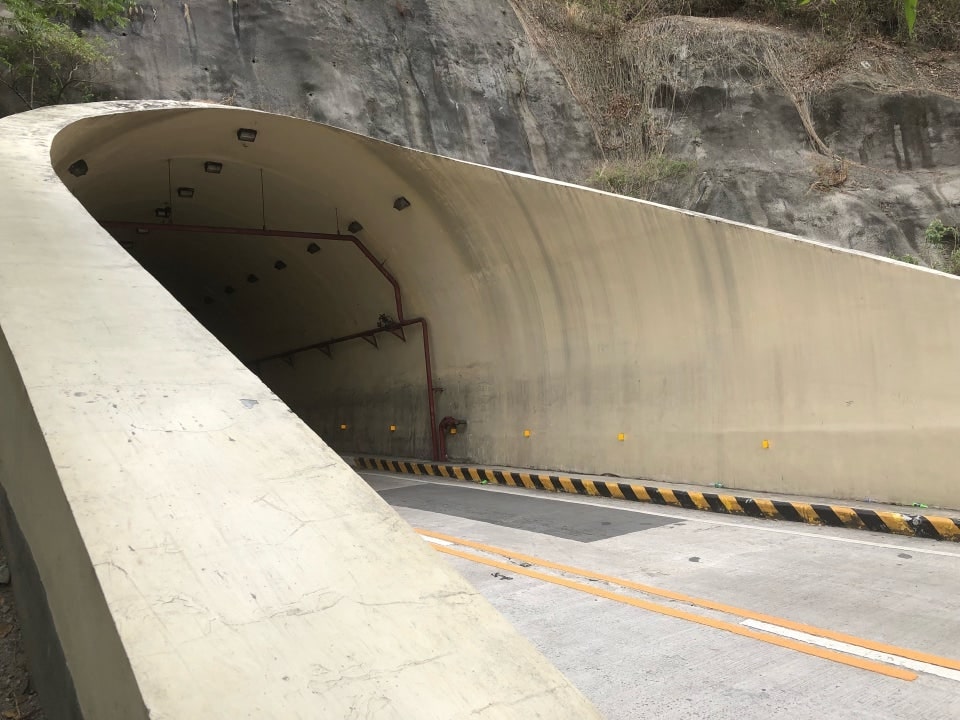 | Test | Info |
| --- | --- |
| Address | Ternate Cavite |
| Entrance fee | Free |
| Best for | Roadtrip |
The Kaybiang Tunnel, the longest road tunnel in the Philippines, is well-liked by motorists and tourists for its beautiful views of Nasugbu, Batangas.
This 300-meter road tunnel opened to the public in 2013 and has become one of Cavite's most popular tourist attractions.
Insider Tips
• Drop by on a weekday.
Due to its popularity, Kaybiang Tunnel experiences heavy weekend visitor traffic. Therefore, scheduling your travel during a weekday to avoid traffic is advisable.
• Drive carefully.
The tunnel is dark inside, and no light can pass through, so be sure to drive with caution and turn on your headlights.
5. Hike Mt. Pico de Loro.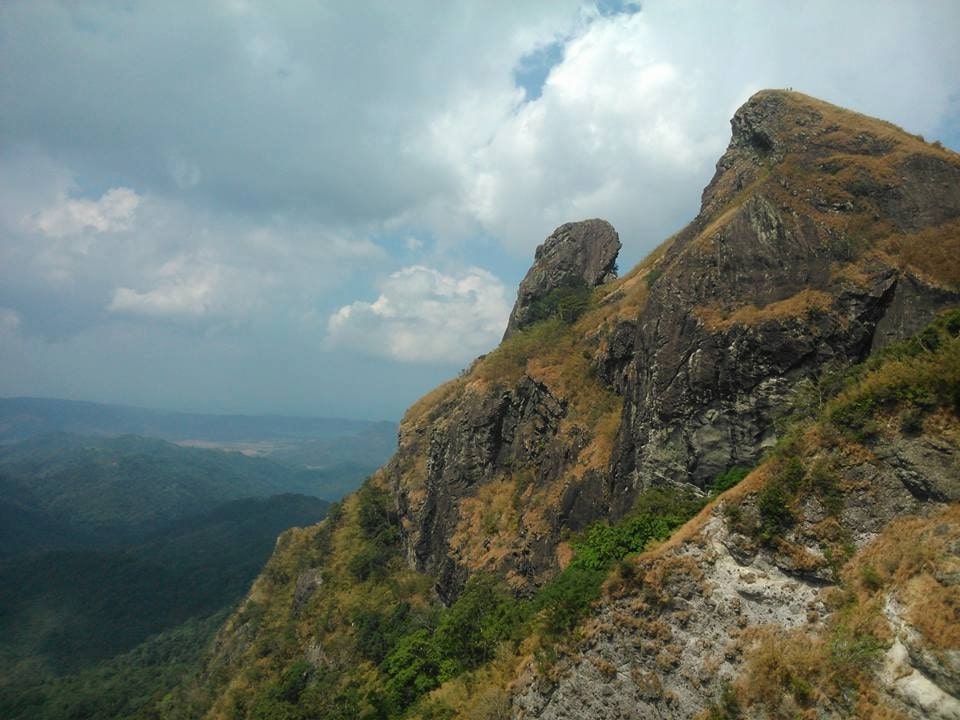 Test
Info
Address
Mounts Palay-Palay–Mataas-na-Gulod, Batangas; Cavite
Entrance fee
Php 200
Php 300 - Foreigners
Other fees
Parking fee - Php 50- Php 300
Tour guide - Php 500
Best for
Hiking
"Pico de Loro" (parrot of Loro) refers to the parrot's beak, which resembles the summit of the mountain. The nearby provinces of Laguna and Batangas can be seen clearly from their beautiful summit.
You may also see the beautiful adjacent islands of Corregidor, Carabao, and Limbones.
Insider Tips
• They require you to book online.
Please note that walk-ins are not accepted. Also, it's against the law to camp overnight.
• You can rent a tricycle from Ternate.
If you don't have a vehicle with you, there are tricycles you can rent in Ternate.
6. Explore Tagaytay City.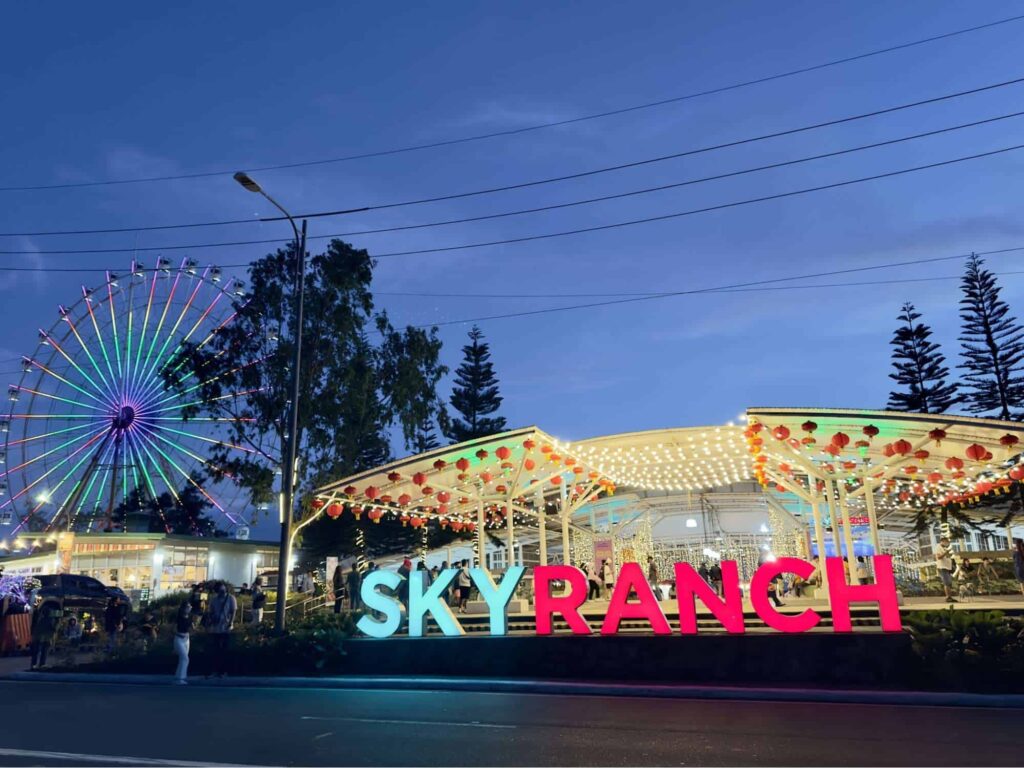 Since that Tagaytay is now reachable after COVID-19, you must plan a trip there to try some exciting activities you can do. Like their bulalo, Skyranch Tagaytay, and many beautiful staycations they can offer.
Everyone knows that every unplanned or impulsive visit would be complete with indulging in Bulalo, one of Filipino's favorite comfort meals, and having a good time in their breathtaking attractions like People's Park in the Sky.
Insider Tips
• Go on a weekday or early to avoid traffic and enjoy your tour.
Tagaytay City can be jam packed on the weekend, especially its attractions. If you don't want long waiting at the ticket booths or don't want to get stuck in the traffic, go as early as you can or might as well on a weekday.
• Book an Airbnb to score cheaper deals.
There are also condo units that you can rent if you want to avoid staying in a hotel. You can find many options on Airbnb that are cheaper than hotels.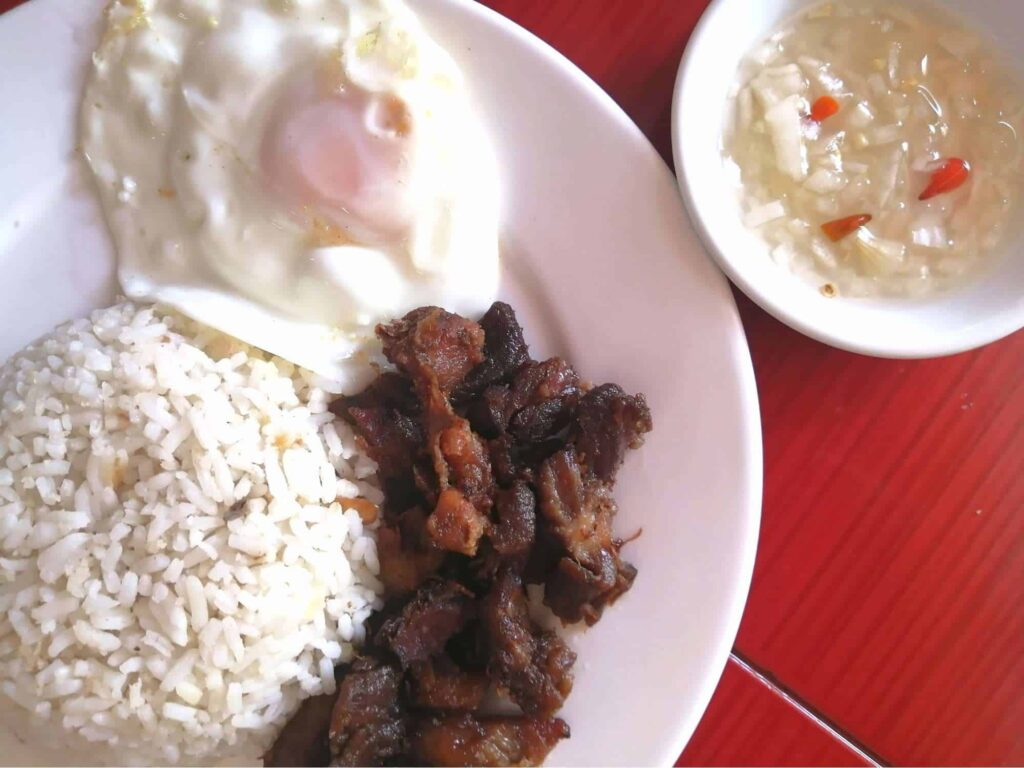 Test
Info
Address
Kalayaan Road, Kawit, Cavite
Must-Tries
Tapsilog
Longsilog
Lumpiang Shanghai
Tocilog
B-B-Que
L-Kawali
Noksilog
Sisig
Price Range
Php 15 - Php 115
The Hidden Tapsihan is the one restaurant in Cavite you must visit! They are renowned in Cavite for serving the best-tasting tapa in town, situated along an alley and hidden in a residential area.
Tapa is a popular Filipino dish with thinly sliced or pounded beef marinated in soy sauce, vinegar, garlic, sugar, and other spices!
Their tapa is typically served with garlic rice and a fried egg, often accompanied by vinegar or a spicy dipping sauce!
Insider Tip
• Try their special vinegar.
They have unique in-house vinegar that they also sell for Php 35 per bottle. It would be best if you tried their vinegar along with their tapa.
8. Explore Balite Falls.
Test
Info
Address
Amadeo, Cavite
Entrance fees
Php 200 - Adult
Php 160 - Above 3ft
Cottages
Pool Area - Php 700 - Php 2500
Falls Area - Php 400 - Php 2000
Two magnificent waterfalls can be found at Balite Falls. The larger one flows nicely into the other falls, which is lovely. It then flows through several bamboo tubes and pipes you can shower with your body!
The pool-sized watersheds are filled with rushing water; the shallower section is for children, while the deeper area is for adults. Furthermore, you can dive 18 feet below by leaping off the falls' brink.
Insider Tip
• Bring everything you need.
No convenience or grocery is nearby, so you'll need to bring everything you need before going to the falls to avoid stress.
• Don't forget your power bank.
There is no power outlet at the falls so we suggest you bring extra batteries and power banks if you're planning to use your phone or camera.
9. Visit the resorts.
Cavity City is also known for the best resorts you can find! Whether you want to have fun with your family and friends or just want to relax and rest, Cavite has something to offer!
Riverfront Garden Resort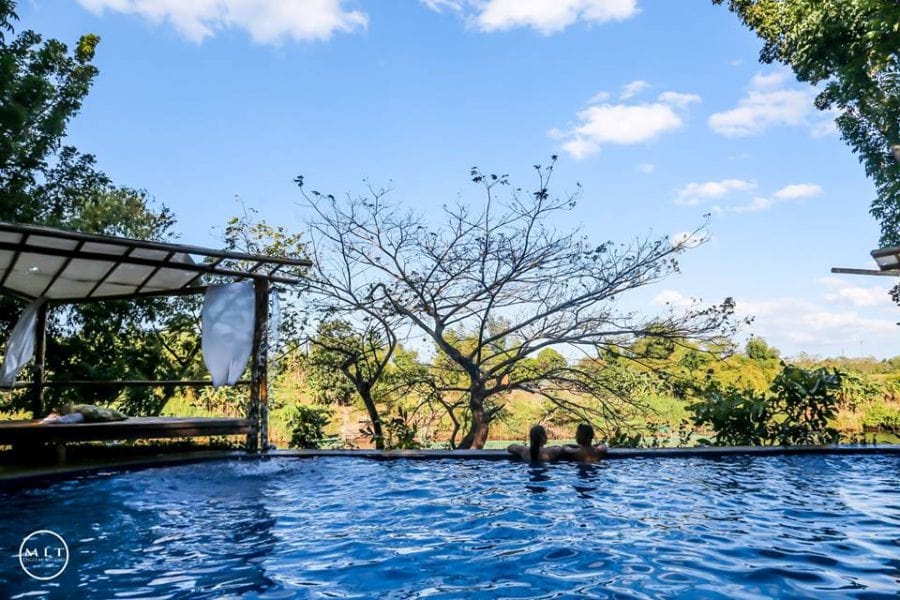 If you're looking for a unique resort in the wilderness, you must visit Riverfront Garden Resort! It offers a magnificent setting of peace and tranquillity where you and your family can unwind and connect with nature.
Mount Sea Resort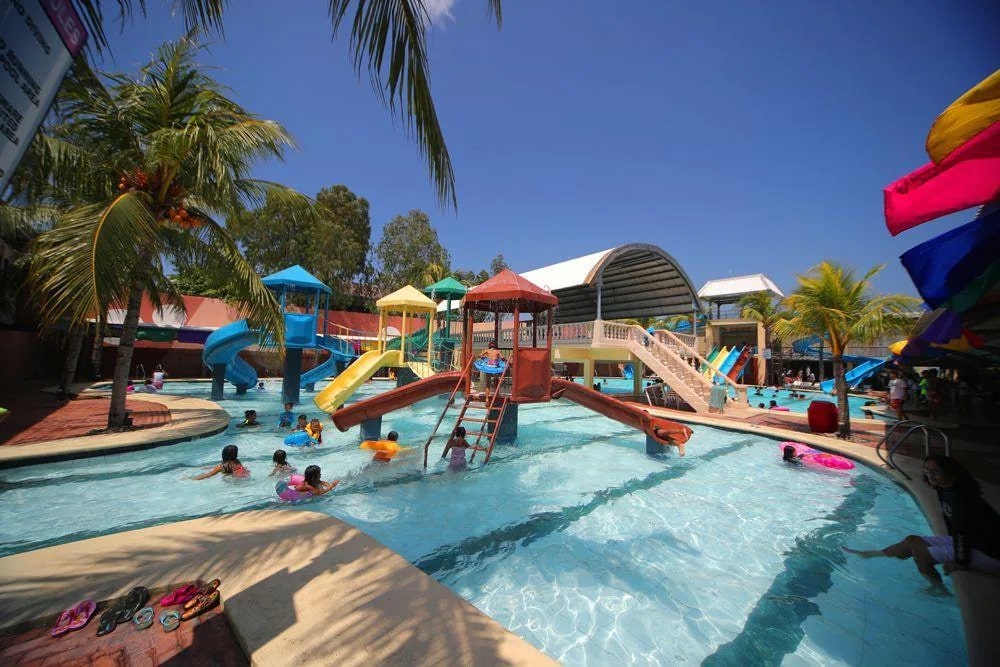 Away from the crowded streets of Manila and Cavite City, Mount Sea Resort provides the most stunning vistas and top-notch service at surprisingly low prices.
Insider Tips
• Both resorts are pet-friendly.
One of the best things about these resorts is that you can bring your pets along if you follow their restrictions.
• You can bring your food to both of the resorts.
They allow you to bring your food to avoid buying food inside the resort but with a corkage fee.
10. Buy plants in Silang.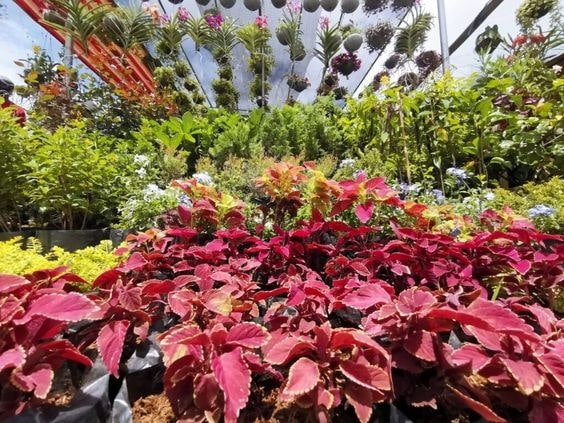 Silang, Cavite, is regarded as a "Plant Lovers' Dream Destination" because of the number of stalls selling different kinds of plants.
It doesn't matter if you're a "plantita/plantito" or an entrepreneur looking to sell plants; this location will more than satisfy your plant obsession!
Insider Tips
• They offer wholesale plants.
If you plan to sell plants or want to give them to your family as "pasalubong," many stalls in Silang sell plants wholesale. It's a lot cheaper than their retail price.
• Don't miss the bypass area.
The bypass area is excellent for buying plants traveling through Silang. A wide range of plants can be found here that will excite everyone.
This has much to say, from its diverse lodging options, including Airbnbs with pools, to its extensive history, rich culture, and panoramic vistas. Undoubtedly, it will be a trip to remember!