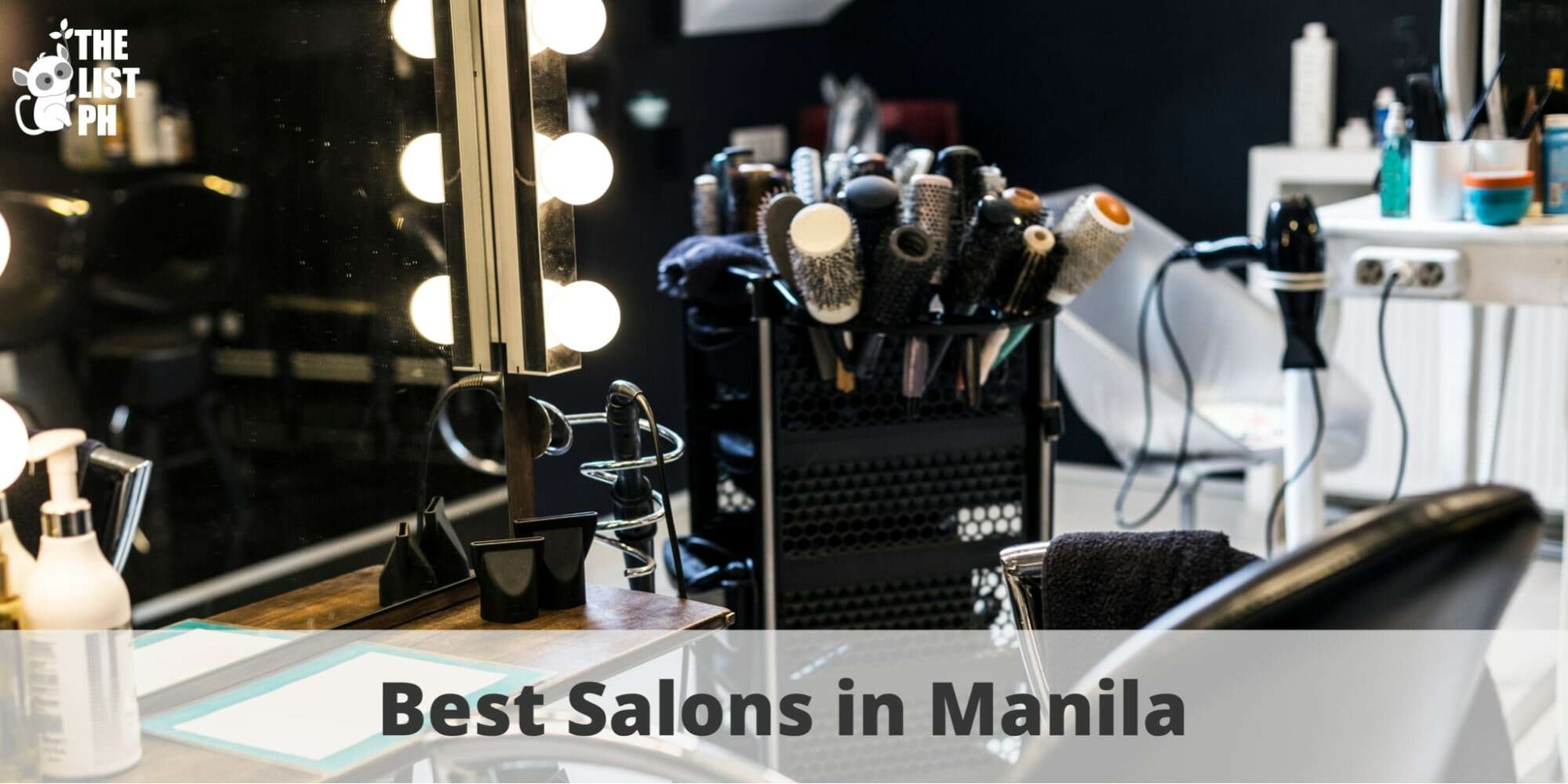 5 Best Salons in Manila
How We Picked
Price
We reviewed each store based on how much their treatments are priced, specifically their standard haircut, coloring, and most popular treatments.
Accessibility
We considered the number of branches or locations the salon has, as well as their service hours.
Variety of Treatments
We factored in the variety of treatments each salon offers, from hair to nail care, body waxing and makeup services.
Skillfulness
We reviewed the skillfulness of each salon's stylists, therapists, and attendants, as well as our overall experience of their treatment.
1. Azta Urban Salon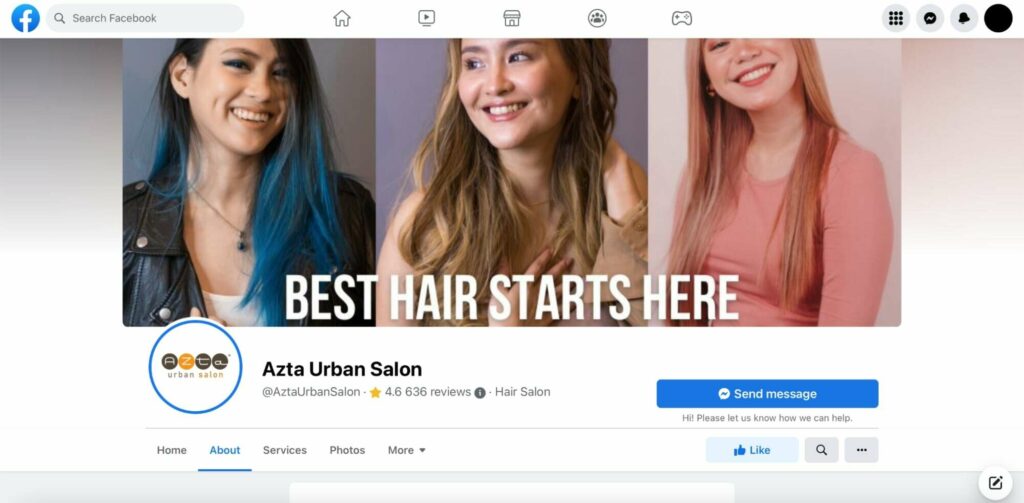 Branches: SM North EDSA, Ayala Circuit Mall, Vertis North, Venice Canal Grand Mall, Capitol Central Bacolod, SM Jazz, Alabang Town Center, Eastwood, Ayala Feliz, Robinsons Antipolo, Robinsons Metroeast
Operating Hours: 10:00 AM – 11:00 PM, 9:00 AM – 6:00 PM (Home Service)
| | |
| --- | --- |
| Google Reviews Score | 4.9/5 |
| Facebook Reviews Score | 4.6/5 |
| Total Reviews | 5/5 |
| Score Consistency | 4.75/5 |
| | |
| --- | --- |
| Price | 4.5/5 |
| • Haircut | 5/5 |
| • Hair Coloring | 4/5 |
| • Hair Treatment | 4/5 |
| Accessibility | 5/5 |
| Variety of Treatments | 5/5 |
| Skillfulness | 4/5 |
Great for edgy, unique haircuts
Friendly service
Generally affordable
Tailor recommendations to your hair
Offer body waxing and hair extensions
Have home service
May not like result if you don't have insight on your preferred style
Sometimes stylists don't follow the peg
If you're looking for a fresh cut that's on the edgy or daring side, we recommend visiting Azta Urban Salon.
It's one of the most well-loved hair salons in Metro Manila for millennial and Gen Z customers because of their friendly service and modern haircuts.
Haircuts are generally affordable at Azta. The basic haircut for women starts at 300 and can go as low as 270 for men, depending on hair length and stylist's skill level.
The best thing about Azta Urban Salon is that stylists won't be afraid to take risks, so if you're confident enough to give them the green light to give you a haircut that's kinda out there, you will be wowed!
They can give you a sleek undercut, layer your locks, give you a blunt cut––whatever you want or what would suit you.
Based on our last visits, stylists at Azta can handle all types of hair, whether you struggle with it being flat or voluminous. What we appreciate is that they tailor recommendations to your hair and hair type instead of just suggesting what's "in".
Azta also has a lot of additional services aside from the usual haircuts and styles. They offer body waxing, hair extensions, and even cornrows and dreadlocks styling!
Aside from visiting Azta's branches, they also offer home services around Metro Manila, which makes them even more accessible to their customers.
The downside to Azta is sometimes if you don't know what you want and let the stylists decide for you, there's a chance you won't like your hairstyle.
We usually recommend bringing pegs to get your haircut, but there are also instances where the stylist doesn't necessarily follow the peg you show.
Be sure to communicate well with your stylist if you're particular about how you want your hair to look.
2. Vivere Salon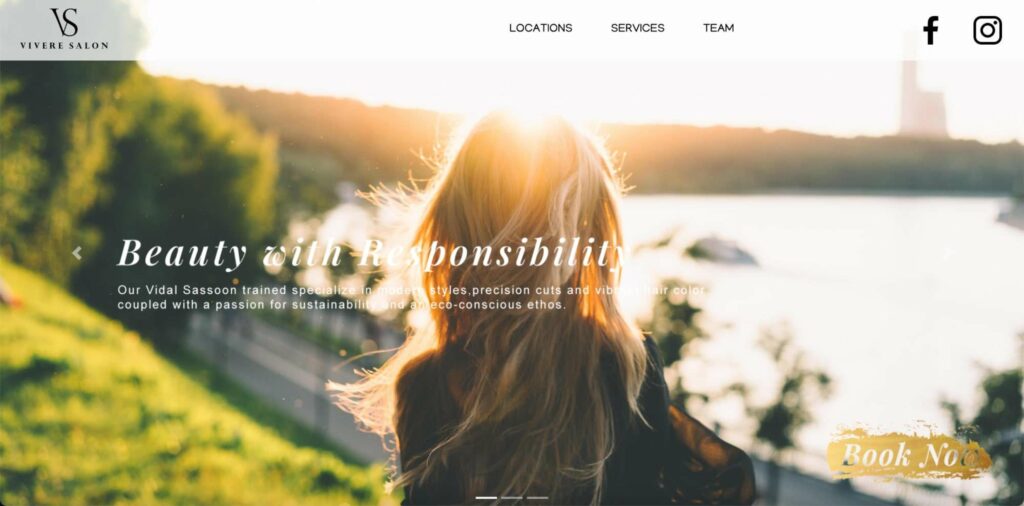 Branches: Marquee Mall Pampanga, Lucky Chinatown Mall, U.P. Town Center, Robinsons Midtown, Robinsons Galleria, Fairview Terraces, SM Megamall, TriNoma, Festival Mall, Glorietta, Estancia, SM Mall of Asia, Uptown Mall BGC.
Operating Hours: 10:00 AM – 8:00 PM
| | |
| --- | --- |
| Price | 3/5 |
| • Haircut | 2/5 |
| • Hair Coloring | 4/5 |
| • Hair Treatment | 3/5 |
| Accessibility | 4.5/5 |
| Variety of Treatments | 4/5 |
| Skillfulness | 4/5 |
Stylists are trained under Vidal Sassoon Academy
Haricuts complement your hair's texture
Low-maintenance looks
Affordable services, especially hair coloring
Environment-conscious, cruelty-free products
Offer threading, nail, hand and foot spa, massage services
May offer additional treatments to a simple haircut
Crowded branches
One salon that has continued to nurture passion for excellence is Vivere Salon. They have all their hair professionals trained under the Vidal Sassoon Academy for hair cutting in London.
Vivere specializes in classic cuts that complement your hair's natural or current texture, making your after-haircut look timeless and low-maintenance.
It's worth noting that their services are also pretty affordable. Their basic haircuts range from about 400 to 850 Php, while their hair styling rate can go up to 1,200 Php.
What we love about Vivere Salon is that they make it a point to responsibly source out their products, making sure they are environment-conscious and cruelty-free.
Their hair coloring is priced well considering that they use cruelty-free products, with treatment going for 1,000 Php to 5,500 Php for low ammonia or ammonia-free hair coloring.
They even have threading, nail services, hand and foot spa, and massages among their services.
What we didn't like about Vivere Salon was that they would try to bundle additional treatments to a simple haircut, which we felt would make customers feel pressured to pay for more than what they ask for.
Aside from this, some Vivere branches are a little bit crowded. While their services are decent, the overall treatment experience may differ from branch to branch if the stylists try to accommodate too many people at a time.
3. David's Salon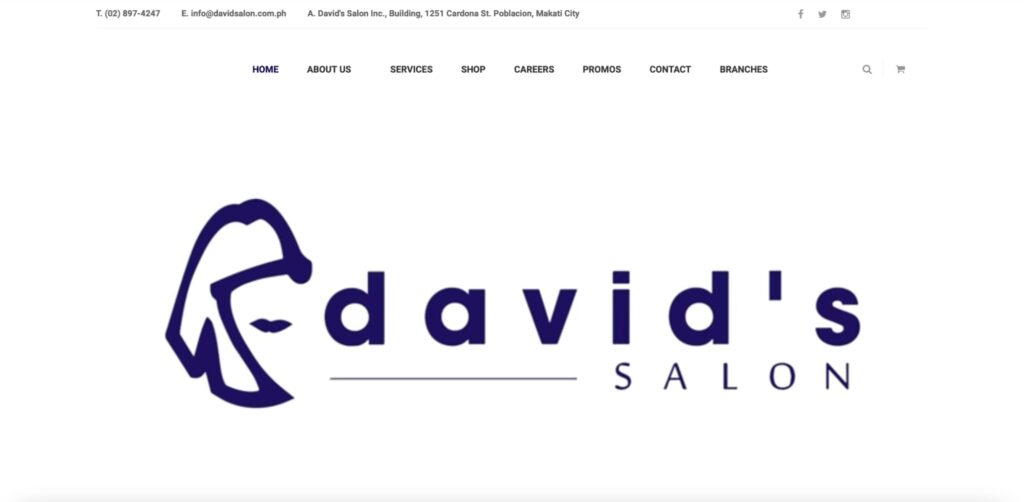 Mall Branches: Ayala Center Cebu, Circuit Makati, Forum Robinsons, Greenbelt, Harbor Point, Market! Market!, MarQuee Mall, Robinsons Cagayan de Oro, Robinsons Fuente, Robinsons Galleria Ortigas, Robinsons North Tacloban, Robinsons Novaliches, Robinsons Otis, Robinsons Place Antipolo, Robinsons Place Butuan, Robinsons Place Dasmariñas, Robinsons Place Dumaguete, Robinsons Place Ilocos, Robinsons Place Iloilo, Robinsons Place Imus, Robinsons Place Las Piñas, Robinsons Place Lipa, Robinsons Place Malolos, Robinsons Place Manila, Robinsons Place Naga, Robinsons Place Pangasinan, Robinsons Place Pavia, Robinsons Place Santiago, Robinsons Place Tacloban, Robinsons Place Tuguegarao, SM CDO Downtown Premier, SM Center Ormoc, SM City Bacolod, SM City Cabanatuan, SM City Cauayan, SM City Clark, SM City Consolacion, SM City Dasmariñas, SM City East Ortigas, SM City Iloilo, SM City Legazpi, SM City Lucena, SM City Molino, SM City Olongapo, SM City Puerto Princesa, SM City San Mateo, SM City Telabastagan, SM Lanang Premier, TriNoma
Operating Hours: Follows mall operating hours
| | |
| --- | --- |
| Price | 5/5 |
| • Haircut | 5/5 |
| • Hair Coloring | 5/5 |
| • Hair Treatment | 5/5 |
| Accessibility | 5/5 |
| Variety of Treatments | 5/5 |
| Skillfulness | 4/5 |
Most affordable quality haircut
Competent and professional stylists
Great at classic hairstyles
Do their best to follow pegs if not sure 
Offers makeup, threading, waxing, and nail care
Busy salon atmosphere
Rate for senior stylists not justified for a simple haircut
Among the best salons in Manila is a tried-and-tested, household name: David's Salon. The pioneer of European hairdressing locally, it is one of the biggest salon chains in the Philippines known for its affordable yet quality haircuts.
You can get a haircut for as cheap as 200 Php, depending on the seniority of your chosen hair stylist. We found that all of the David's salon stylists we've met, whether junior or senior, are competent and very professional at their job.
They are experienced with their craft and can effortlessly give you classic hairstyles based on your request. What we appreciate with David's is if they're not familiar with the kind of look you want, they do their best to follow your peg to a tee.
Aside from doing hair treatment and coloring, David's Salon also offers makeup, threading, waxing, and nail care services.
The downside to getting your hair done at David's Salon is the salon's generally busy atmosphere. Whatever branch you go to, you can expect it's flocked with people because of its reasonable rates.
Most branches are also located along busy roads or malls, so it generates a lot of foot traffic and doesn't capitalize on ambience.
Another thing we noticed is that the higher rate for senior stylists at David's Salon (while not exorbitant) is not fully justified with such a simple haircut.
4. Bangs Prime by Tony and Jackey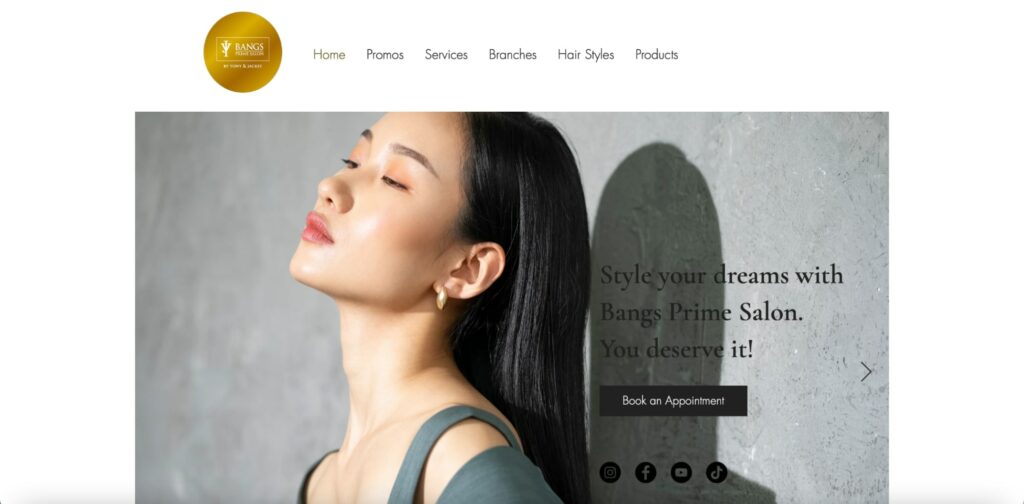 Branches: Ayala Malls Manila Bay, Bocobo Malate, Festival Alabang, Makati West of Ayala, Mall of Asia, Market! Market!, Nuvali Mall Solenad 3, Robinsons Place Manila, SM Cebu, SM Clark, SM Dasmariñas, SM Fairview Parkway, SM Marikina, SM Megamall, SM North The Block, SM North Towers, SM San Lazaro, SM Seaside Cebu, SM Southmall, Trinoma
Operating Hours: 10:00 AM – 9:00 PM

| | |
| --- | --- |
| Price | 4.5/5 |
| • Haircut | 4.5/5 |
| • Hair Coloring | 5/5 |
| • Hair Treatment | 4/5 |
| Accessibility | 5/5 |
| Variety of Treatments | 4/5 |
| Skillfulness | 3.5/5 |
First Korean hair salon in the PH
Premium subsidiary of T&J
Popular for hair straightening, perming, and coloring
Fragrant products, soft on hair
Colored hair looks bright and rich
Reasonable price
Sometimes hair assistants end up working on your hair instead of main stylist
May add on services depending on your hair texture
Before the boom of K-pop and K-drama, the first signs of the Hallyu wave in the Philippines were at hair salons, with Filipino customers seeing the appeal of Korean hairstyles.
A hair salon that has expanded significantly over the past two decades is Tony and Jackey. They were the first Korean salon chain in the Philippines, with all their hair stylists and professionals trained by expert Korean counterparts in the Salon Academy.
Bangs Prime Salon is the premium subsidiary of Tony and Jackey (also known as T&J). Aside from hair cuts which cost about 300 to 800 Php, their most popular services are hair straightening, perming, and coloring.
They also offer hair and scalp treatments which range from about 1,000 Php to 7,000 Php.
What we love about Bangs Prime Salon by T&J is that the products they use are always fragrant, and your hair comes out softer and more manageable. Even colored hair comes out looking bright and rich, all at a reasonable price.
The downside to Bangs Prime Salon is it's almost always full and their stylists are handling too many customers at a time. There would be occasions where hair assistants would end up working on your hair with the main stylist overseeing them.

This practice isn't so great since you get the short end of the stick when you pay for a premium treatment and risk your hair not coming out great just because it isn't being well-attended to.
Another thing we didn't like about this T&J subsidiary is that their staff tends to advertise add-on services, depending on your hair texture.
You could come in planning to get a basic haircut, but leave paying more than you intended 'cause of additional hair treatment and other procedures.
5. DOT Zero Hair Studio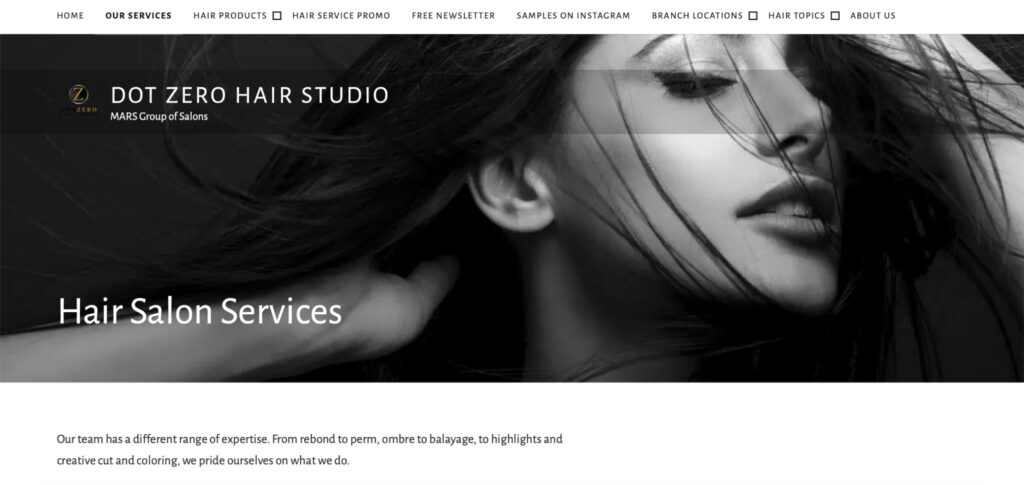 Branches: Arnaiz Ave. Makati, The Village Square, Festival Mall Alabang, SM Southmall
Operating Hours: 9:00 AM – 7:00 PM
| | |
| --- | --- |
| Price | 2.5/5 |
| • Haircut | 3/5 |
| • Hair Coloring | 2/5 |
| • Hair Treatment | 2/5 |
| Accessibility | 3/5 |
| Variety of Treatments | 5/5 |
| Skillfulness | 5/5 |
Offers balayage and ombre hair treatments
Best place for specialty hair coloring
Bundle packages with other smoothing treatments
Services are generally expensive 
Branches are all towards south of Metro Manila
If your main goal for your next salon visit is to get a top-tier hair color transformation, we highly recommend DOT Zero Hair studio.
They pride themselves in being one of Manila's best balayage and ombre hair salons.
Balayage is a hair color technique that uses hand-swept, surface highlights, while ombre uses a horizontal hair lightener where the coloring goes from dark to light.
DOT Zero is all about innovation. These treatments are more advanced hair coloring techniques that aren't offered in most salons, so they capitalize on this being their main specialty,
Aside from hair coloring, their popular services include keratin treatments, rebonding, digiperm and traditional perming.
What we like is that DOT Zero is generous with promos, where they bundle their coloring packages with keratin and other smoothing treatments for a lower fee.
The downside to DOT Zero Hair Studio is that their services are generally expensive compared to the other salons we reviewed. Their most basic haircut is priced at 500 Php, while their balayage and ombre treatments are priced at 5,000 Php minimum.
Their branches are also primarily located south of Metro Manila in Makati and Alabang, so "northies" would have to make a long trip to get their hair treatments done with DOT Zero.
FAQS about Manila Salons