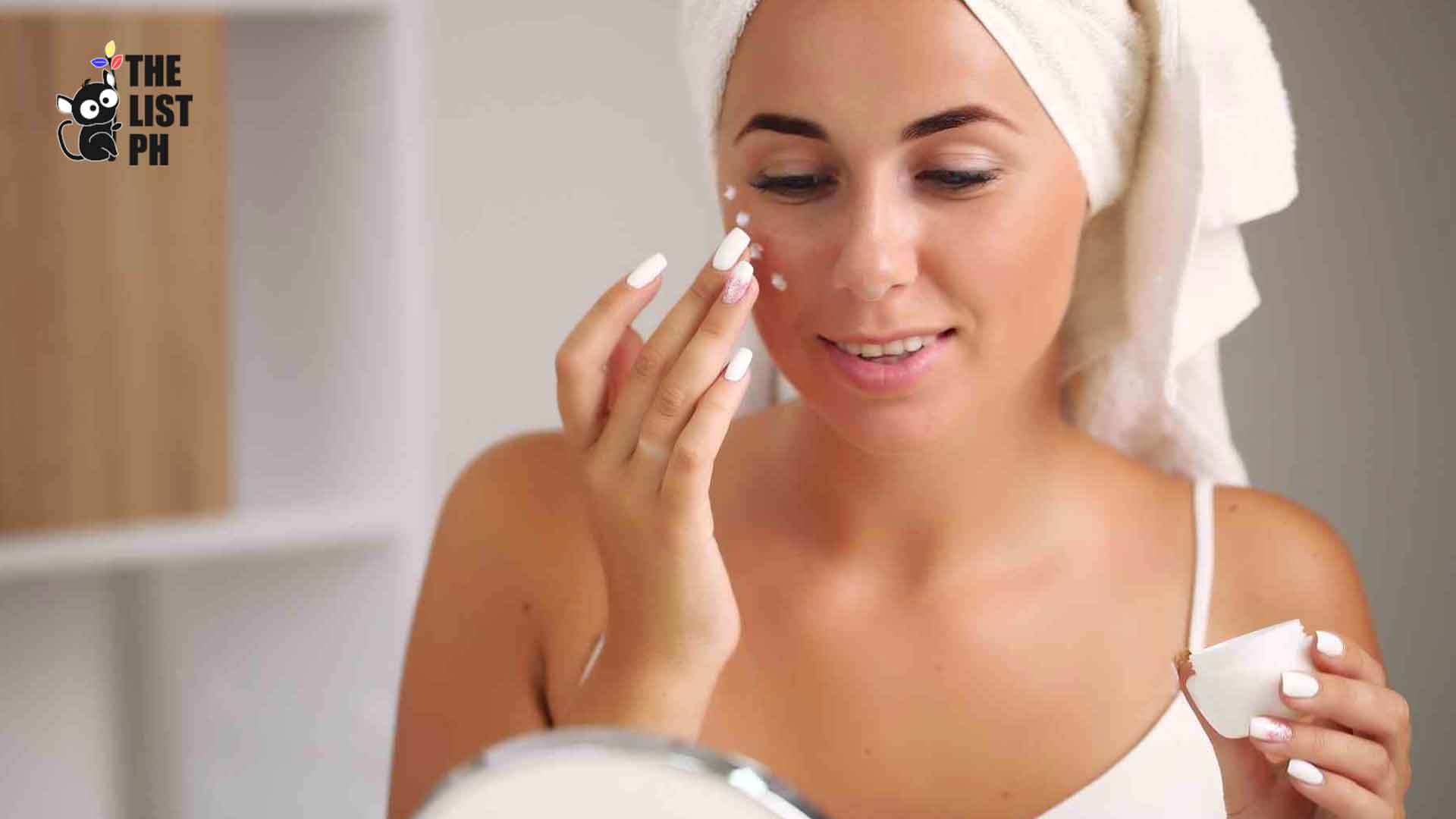 The 5 Best Moisturizers for Oily Skin in the Philippines
1. Luxe Organix Aloe Vera Soothing Gel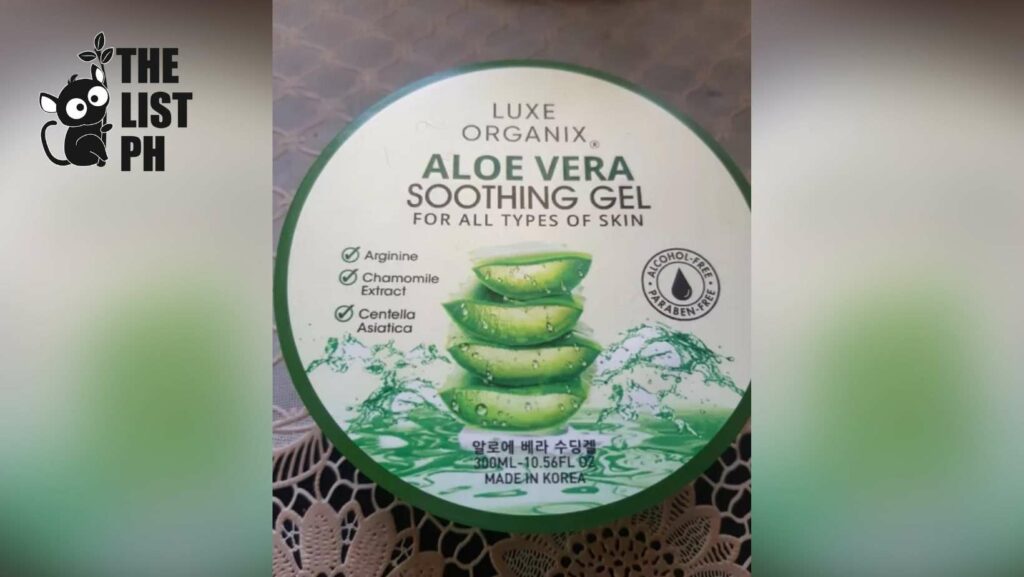 | | |
| --- | --- |
| Price | ₱ 219 |
| Net Weight | 300ml |
| Key Ingredients | Antioxidants, Hyaluronic Acid, Glycerin |
| SPF | None |
| Fragrance | None |
| | |
| --- | --- |
| Lazada reviews score | 4.9/5 |
| Watsons reviews score | 4.9/5 |
| Total reviews | 5/5 |
| Score consistency | 4/5 |
| | |
| --- | --- |
| Cost | 5/5 |
| Benefits | 4/5 |
| Effectivity | 4/5 |
| Availability | 5/5 |
Affordable
Paraben-free
Alcohol-free
Works well on all skin types.
Neutral scent
Not suitable under make-up
Feels tacky when too much is applied
Absorbed slowly by the skin
One of the household names for moisturizers in the Philippines, Luxe Organix's Aloe Vera Soothing Gel has it all. It's affordable and simple, and it gets the job done!
We're unquestionably a fan of this product, as it's comprised of 99.85% aloe vera extract. Not only is this good for moisturizing, but it also contains several anti-inflammatory and antibacterial components.
We also like that this moisturizer is not only for your face. You can also use it for body care, hair treatment, and soothing sunburns.
Aside from aloe vera, it also has hyaluronic acid and glycerin. Both of these are known as key ingredients to keep your skin hydrated, so this makes it the perfect must-have for our notoriously scorching weather.
We appreciate that it even has natural antioxidants such as rosemary and chamomile extract. Antioxidants protect your skin from environmental pollutants and UV rays, which means it prevents your skin from early aging!
Because it has a very mild aloe vera scent, you don't have to worry about it irritating your nose. This is great news for those who are extra-sensitive to scents.
Best of all: this soothing gel is one of the most affordable moisturizers on the market, retailing for only 100 pesos at 100 ml. We love that you get more product at a fraction of the price, making it a product of choice of the budget-conscious.
2. Celeteque DermoScience Hydration Facial Moisturizer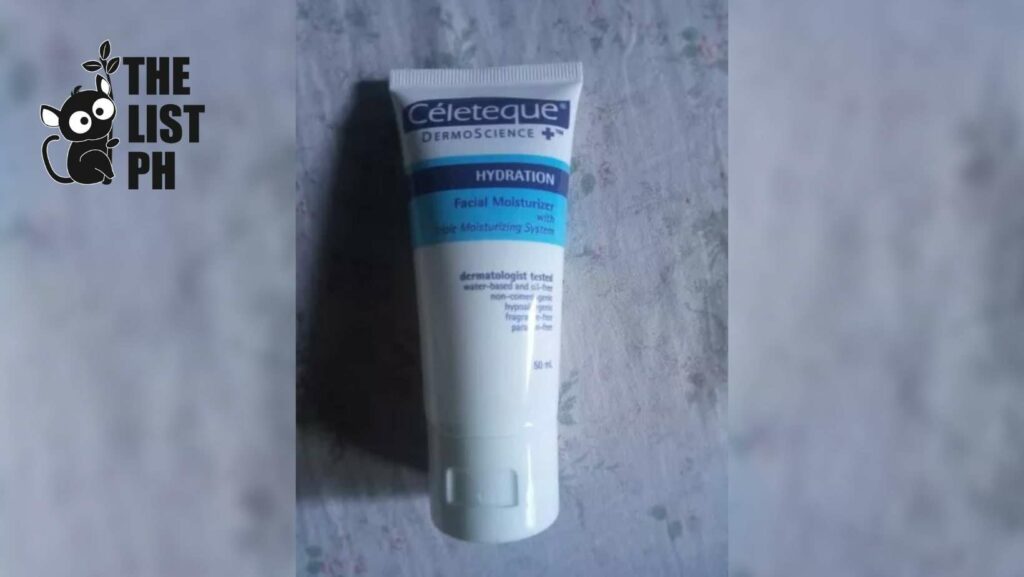 | | |
| --- | --- |
| Price | ₱ 258 |
| Net Weight | 100ml |
| Key Ingredients | Glycerin, Pro-vitamin B5, Aloe Vera |
| SPF | None |
| Fragrance | None |
| | |
| --- | --- |
| Lazada reviews score | 4.9/5 |
| Watsons reviews score | 4.9/5 |
| Total reviews | 5/5 |
| Score consistency | 4/5 |
| | |
| --- | --- |
| Cost | 5/5 |
| Benefits | 4/5 |
| Effectivity | 4/5 |
| Availability | 5/5 |
Fragrance-free
Paraben-free
Cruelty-free
Water-based
Oil-free
Non-comedogenic
Affordable
Slight burning sensation on some parts of the skin
Need several uses to see visible results. 
Celeteque's DermoScience Hydration Moisturizer is probably the most accessible moisturizer you can find in the market. We appreciate that you easily can find it online, in the drugstore, and even in the convenience store.
Users love that this product has a triple moisturizing system, containing the powerful trifecta of glycerin, pro-Vitamin B5, and aloe vera. These ingredients will make your skin hydrated, healthy, and plump.
Its unique hydrogel formula allows the skin to absorb the product quickly, allowing for maximum comfort. We love that it works deep within the skin without clogging your pores and provides long-lasting moisturization even hours after application.
Because it's water-based and oil-free, it's very lightweight on the skin, which we think is perfect given our tropical climate. It can moisturize your skin without the feeling of greasiness, even actually reducing it.
It's a very straightforward product, and it does its job very well. It's dermatologist tested and hypoallergenic, so don't have to worry if you have sensitive skin.
3. Simple Hydrating Light Moisturizer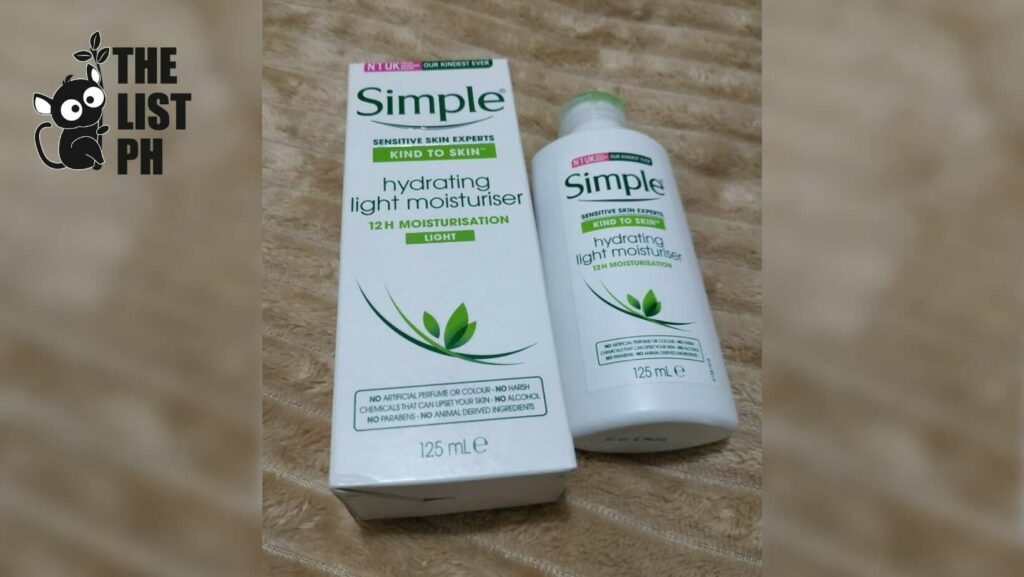 | | |
| --- | --- |
| Price | ₱ 399 |
| Net Weight | 125 |
| Key Ingredients | Glycerin, Pro-vitamin B5, Vitamin E, Borage oil |
| SPF | None |
| Fragrance | None |
| | |
| --- | --- |
| Shopee reviews score | 4.9/5 |
| Amazon reviews score | 4.7/5 |
| Total reviews | 5/5 |
| Score consistency | 5/5 |
| | |
| --- | --- |
| Cost | 4/5 |
| Benefit | 4/5 |
| Effectivity | 4/5 |
| Availability | 4/5 |
Makeup-friendly
Lightweight
Non-comedogenic
Non-greasy
Fragrance-free
Paraben-free
Off-putting scent
Not suitable after exfoliation
If you're looking for one of the best moisturizers for oily skin, we're pretty sure that Simple's Hydrating Light Moisturizer won't disappoint. It's dermatologically-tested, hypoallergenic, and it doesn't clog the pores, which is everything someone struggling with oily skin wants.
This moisturizer has a gel-cream consistency that penetrates your skin quickly. It may be lightweight, but we're impressed that it can keep your skin hydrated for up to 12 hours.
Since this is a vegan moisturizer, It doesn't contain any artificial fragrance, colors, or harsh chemicals, making it a welcome addition to the sensitive user's collection.
It's really stressful to find a moisturizer that can be used on acne-prone skin. We often fear that the products we're using can aggravate the situation even more.
We are delighted to tell you that it's never going happen with this moisturizer! Because it's very gentle on the skin, it can help soothe your acne and pimple problems.
It's also packed with multivitamins, Glycerin, and Borage Oil. These skin-loving ingredients will help your skin stay moisturized and pampered all day, which is perfect for our tropical weather.
Though it doesn't contain any artificial perfume, it still has a natural scent that might be a little off-putting. It's not potent, but it's worth mentioning.
If you want that glowing-but-not-greasy look, this moisturizer might be the one for you.
4. Ellana Stay Fresh Moisturizer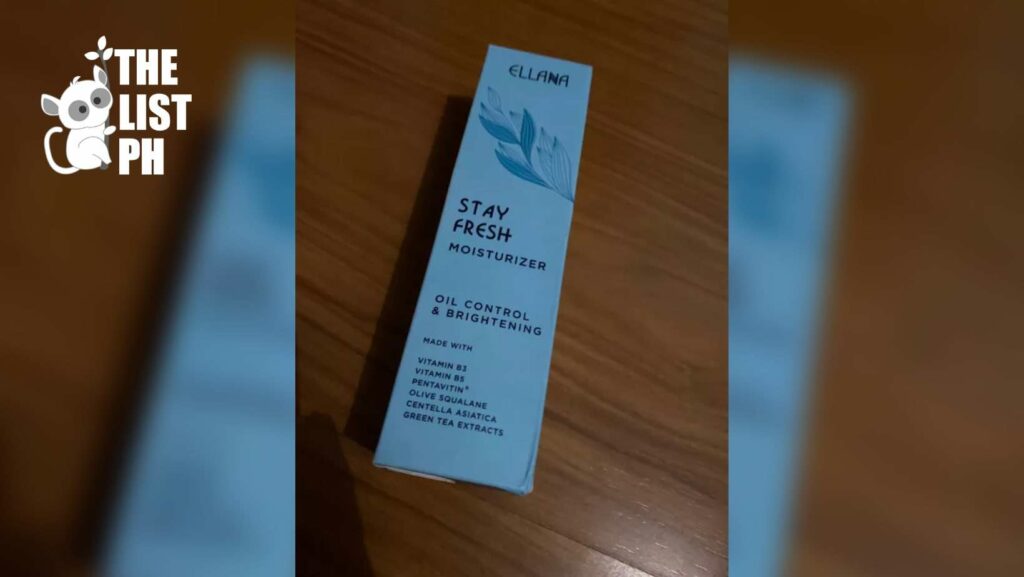 | | |
| --- | --- |
| Price | ₱ 499 |
| Net Weight | 60ml |
| Key Ingredients | Niacinamide, Centella Asiatica, Green Tea extract |
| SPF | None |
| Fragrance | None |
| | |
| --- | --- |
| Ellana Cosmetics reviews score | 5/5 |
| Shopee reviews score | 4.9/5 |
| Total reviews | 4/5 |
| Score consistency | 5/5 |
| | |
| --- | --- |
| Cost | 3/5 |
| Benefits | 5/5 |
| Effectivity | 5/5 |
| Availability | 4/5 |
Non-comedogenic
Alcohol-free
Fragrance-free
Paraben-free
Sulfate-free
Vegan
Pregnancy-friendly
Refines pores
If you want to support a local brand, look no further. Ellana Stay Fresh Moisturizer is known as the moisturizer that does more – and here's why we love it.
Ellana keeps the skin moisturized without the heavy and greasy feeling. We like that upon application, it's very lightweight and absorbs quickly, leaving a powdery matte finish.
One of the key ingredients in this moisturizer is niacinamide, which is actually one of the most-sought after skincare ingredients these days. This active ingredient helps even out your skin tone, so you can say goodbye to those red marks and dark spots.
Additionally, niacinamide also helps control oil and maintains a healthy skin barrier. It also helps hydrate the skin, making it soft and plump.
We like that this moisturizer also contains Centella Asiatica and green tea extract, which are known for their soothing effects on the skin.
They are also anti-inflammatory and antioxidants, which means that they calm redness and fight break-outs – perfect for all those extra-stressful and long days. Additionally, they also keep your skin young and healthy-looking, which is always a good thing in our books.
One of the most impressive things about this product is that it's pregnancy-friendly. Expectant moms usually find it difficult to find products that agree with them, and we're glad to know that this is an option that they can consider.
Ellana Stay Fresh Moisturizer also offers up to 72 hours of hydration, which is amazing. We're always big fans of products that provide long-term hydration – we know we need it in this constant heat!
5. Heimish Watermelon Moisture Surge Gel Cream
| | |
| --- | --- |
| Price | ₱ 750 |
| Net Weight | 110ml |
| Key Ingredients | Sodium Hyaluronate, Ceramide 3, Glycerin, Watermelon extract |
| SPF | None |
| Fragrance | None |
| | |
| --- | --- |
| Lazada reviews score | 4.9/5 |
| Amazon reviews score | 4.5/5 |
| Total reviews | 3/4 |
| Score consistency | 5/5 |
| | |
| --- | --- |
| Cost | 3/5 |
| Benefit | 4/5 |
| Effectivity | 4/5 |
| Availability | 4/5 |
Gentle
Hypoallergenic
Oil-free
Fragrance-free
Immediate moisture boost.
Refreshing
Might feel tacky in certain weather conditions
Expensive
If you're a fan of Korean Beauty products, the last one on our list might just tickle your fancy! Heimish's Moisture Surge Gel Cream promises a moisturizing, cooling, and soothing feeling on your skin.
This K-Beauty product contains Watermelon extract, which we think makes it unique. Watermelon has multivitamins and hydrating factors, which promote healthy, glowing, and younger-looking skin.
Truth be told, we think this is a pretty great dupe for Clinique's Moisture Surge. Although it's still a bit more expensive than other moisturizers, we don't think it will break the bank.
Heimish's offering is a lightweight cream that provides a pleasant and cooling sensation, even on a hot summer day. But be warned: when you apply too much of it, it can feel very tacky on the skin.
We're glad that this moisturizer has a very gentle but long-lasting hypoallergenic formula, which again means that it can be used on sensitive skin. It also contains Ceramide 3, which stimulates hydration and balances the skin's moisturization.
It doesn't have any artificial fragrance, but it has a very mild hint of watermelon scent. We think this won't cause too many issues with more sensitive users, since we think the scent is pretty pleasant.