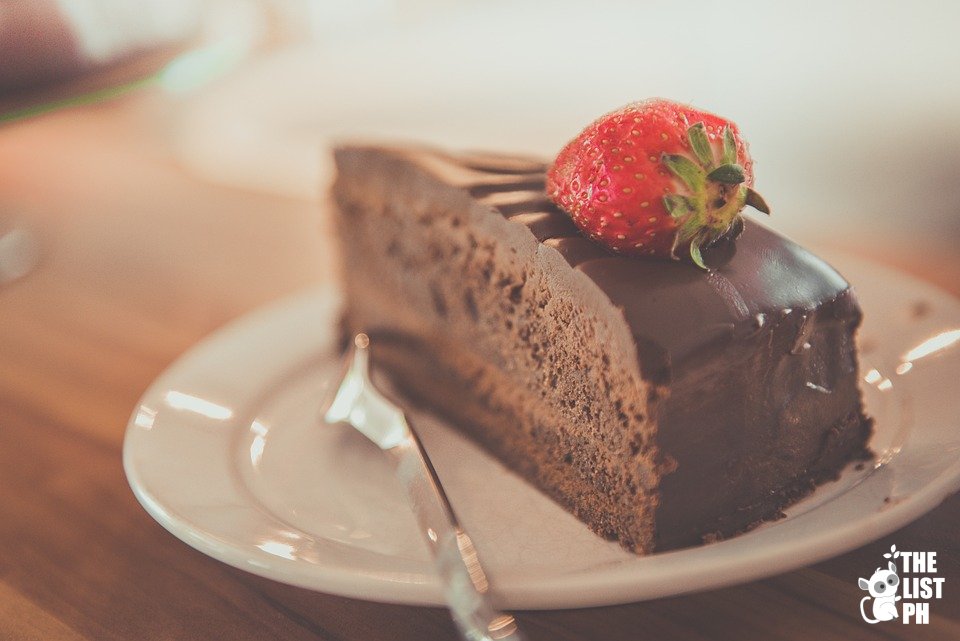 Sweet Delights: Where to Find the Best Cakes in the Philippines
If you're a sweet tooth like us, you probably start thinking of what cake to order even before you're done with your mains!
Naturally, we scoured the country for the best cakes one could find, and we're sharing our top picks with you in the article. Read on to learn more (and see if your favorite cakes made the cut!).
1. La Sucre Lab
The Dreamcake, a tin-can cake developed by Le Sucre Lab, was unquestionably one of the most well-liked desserts of 2018.
Their Chocolate Dreamcake, a gooey chocolate cake with a thick coating of ganache and a dusting of cocoa powder, is what first made them famous.
But if you're more of a berry and fruit person, you can try their Strawberry and Mango Dreamcakes, which are amazing as well.
These Dreamcakes sell out quickly, so arrive early to score yours!
2. Nono's
Nono's cakes are renowned for their exceptional quality, flavor, and texture. Made with only the finest ingredients, every slice is a heavenly indulgence that will transport you to dessert paradise.
Their signature Chocolate Oblivion cake is indulgent and timeless. Meanwhile, their Ube Velvet cake, made with ube (purple yam) and cream cheese, is a modern twist on a classic Filipino dessert that will offer your sweet tooth something new!
3. The Purple Oven
At The Purple Oven, every dessert is a labor of love. Each item is crafted with precision and attention to detail, ensuring every bite is a moment of pure indulgence.
One of The Purple Oven's most popular offerings is their signature Ube Cheesecake. Made with purple yam, this cake has become an instant classic, beloved by locals and tourists.
But don't stop there—The Purple Oven has an extensive menu of cakes and pastries that are sure to satisfy any sweet tooth.
4. Pasteleria Costa Brava
Quality caramel cakes are hard to find. If you know, you know.
Pasteleria Costa Brava is one of the few shops that have them. We adore their take on this classic dessert, with its incredibly light texture and sweet (but not overwhelming) caramel icing.
Sadly, they don't deliver, but if you contact them at least a day in advance, you can place your order and book your own courier to come and pick it up.
5. Conti's Bakeshop and Restaurant
Conti's Bakeshop and Restaurant has been a household name in the Philippines for over 20 year.
Make sure to try their bestselling Mango Bravo, which features layers of delicate meringue, smooth cream, and fresh mango.
6. Cafe Mary Grace
Known for its signature baked goods, Cafe Mary Grace has won hearts of cake lovers with its delectable lineup.
One of their most popular cakes is the Classic Chocolate Cake, a rich and decadent cake that's perfect for chocolate lovers.
We're also fans of their White Velvet Cake, which is essentially their bestselling chocolate cake smothered with cream cheese frosting. If you've never had chocolate and cheese together before, this is the perfect way to try it!
7. Cara Mia Cakes & Gelato
The cakes at Cara Mia Cakes & Gelato are simply divine. Each slice is a symphony of flavors and textures, ranging from creamy and decadent to light and fluffy.
From the classic Chocolate Mousse Cake to the playful and colorful Rainbow Cake, there's something for everyone. But what sets Cara Mia Cakes & Gelato apart from other cake shops is their signature Tiramisu Cake.
Made with layers of coffee-soaked sponge cake, velvety mascarpone cream, and dusted with cocoa powder, this dessert is pure heaven in every bite.
8. Dairy Queen
Dairy Queen's signature soft-serve ice cream is at the heart of its cakes. This rich, creamy ice cream is made with real dairy and blended to perfection, resulting in an unparalleled flavor in its smoothness and richness.
Also, each cake is a visual masterpiece that's almost too beautiful to eat. You'll almost feel bad for slicing into it – but just almost.
9. Vizco's Restaurant and Cake Shop
If you've been to Baguio but have never stopped by Vizco's to try its signature Strawberry Shortcake, we honestly feel sorry for you.
This heavenly creation consists of layers of fluffy vanilla sponge cake filled with luscious whipped cream and fresh strawberries.
They also offer many other cakes, including Carrot Cake, Red Velvet Cake, Blueberry Cheesecake, and the Classic Chocolate Cake.
The good news is they now have branches and resellers in Metro Manila and other provinces, so you no longer have to make that long trip just to score a slice!