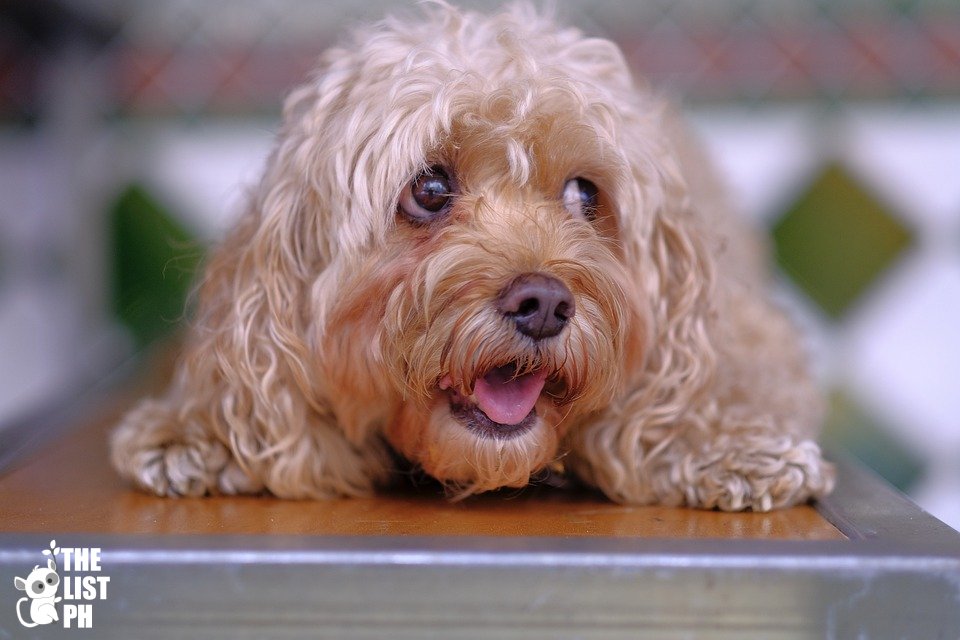 Your Insider's Guide to the Best Pet-Friendly Cafes and Restaurants in the Philippines
Dying to bring your fur baby with you to a cafe or restaurant for some quality time together?

The good news is that there are plenty of pet-friendly places in the Philippines! We listed down some of the most popular cafes and restaurants in the country just to show you that you don't need to keep your pet cooped up at home.
1. Harlan + Holden
While Harlan + Holden Coffee is hailed as the nation's first cashless coffee shop as well as one of the capital's best aesthetic cafes, few people know that they welcome well-behaved pets if you ask nicely.
We recommend trying their Butterscotch Latte, which features sea salt cream and a cookie crumble rim.
2. Bag of Beans
Bag of Beans is renowned for its delicious pastries, mouthwatering comfort food, fresh coffee – and, of course, its wonderful al fresco dining area ideal for pet owners who wish to enjoy the fresh air with their furry friends.
There's even a space specifically set up for pets to roam around and socialize. How's that for pet friendliness?
3. Wellbeach Restaurant and Bar
Situated along the stunning coastline, Wellbeach Restaurant and Bar offers breathtaking views of the ocean and the surrounding mountains.
The restaurant's outdoor seating area is designed to accommodate pets, providing a safe and comfortable space for them to relax while you indulge in delicious cuisine.
Staff even offer water bowls, treats, and toys to entertain your furry friend. They'll also help you with any special requests, such as arranging a dog-friendly meal or providing extra pillows and blankets.
4. St. Louis Cafe
St. Louis Cafe is a cozy and inviting space that offers a respite from the hustle and bustle of the city.
Here, pets aren't just allowed, but celebrated! The café offers a designated area for pets with water bowls, treats, and toys to keep them entertained while you enjoy your food.
5. NAMOO
NAMOO is the perfect destination for pet lovers looking for a unique and unforgettable dining experience.
The restaurant prides itself in its Korean-inspired cuisine. From classic favorites like bibimbap and Korean fried chicken to lesser-known gems like kimchi stew and jjajangmyeon, NAMOO's menu promises a food adventure for you both!
6. Megawatt 
Megawatt welcomes pets of all shapes and sizes, from dogs and cats to hamsters and even turtles! As soon as you step inside, you'll be greeted by the friendly staff, who will happily offer your furry friend a bowl of water and a treat.
The cafe's outdoor seating area is spacious, well-shaded, and equipped with plenty of chairs, tables, and loungers, ensuring you and your pet are comfortable and relaxed.
7. 727 Coffee & Co.
The moment you step inside 727 Coffee & Co., you'll be greeted by the aroma of freshly brewed coffee, cozy interiors, and the friendly smiles of staff members who are always happy to see you and your furry friend.
With ample space for pets to move around and a designated pet corner equipped with water bowls, this coffee shop is undoubtedly a paradise for pet lovers.
8. Rustic Mornings by Isabelo
Nestled in the serene neighborhood of Marikina Heights, Rustic Mornings by Isabelo is a charming and idyllic garden restaurant that exudes a laid-back ambiance.
The restaurant's outdoor seating area is open to pets, allowing them to bask in the sunshine and enjoy the fresh air while their owners indulge in a sumptuous meal.
The restaurant also provides water bowls and treats for pets, ensuring they stay hydrated and happy throughout their visit.