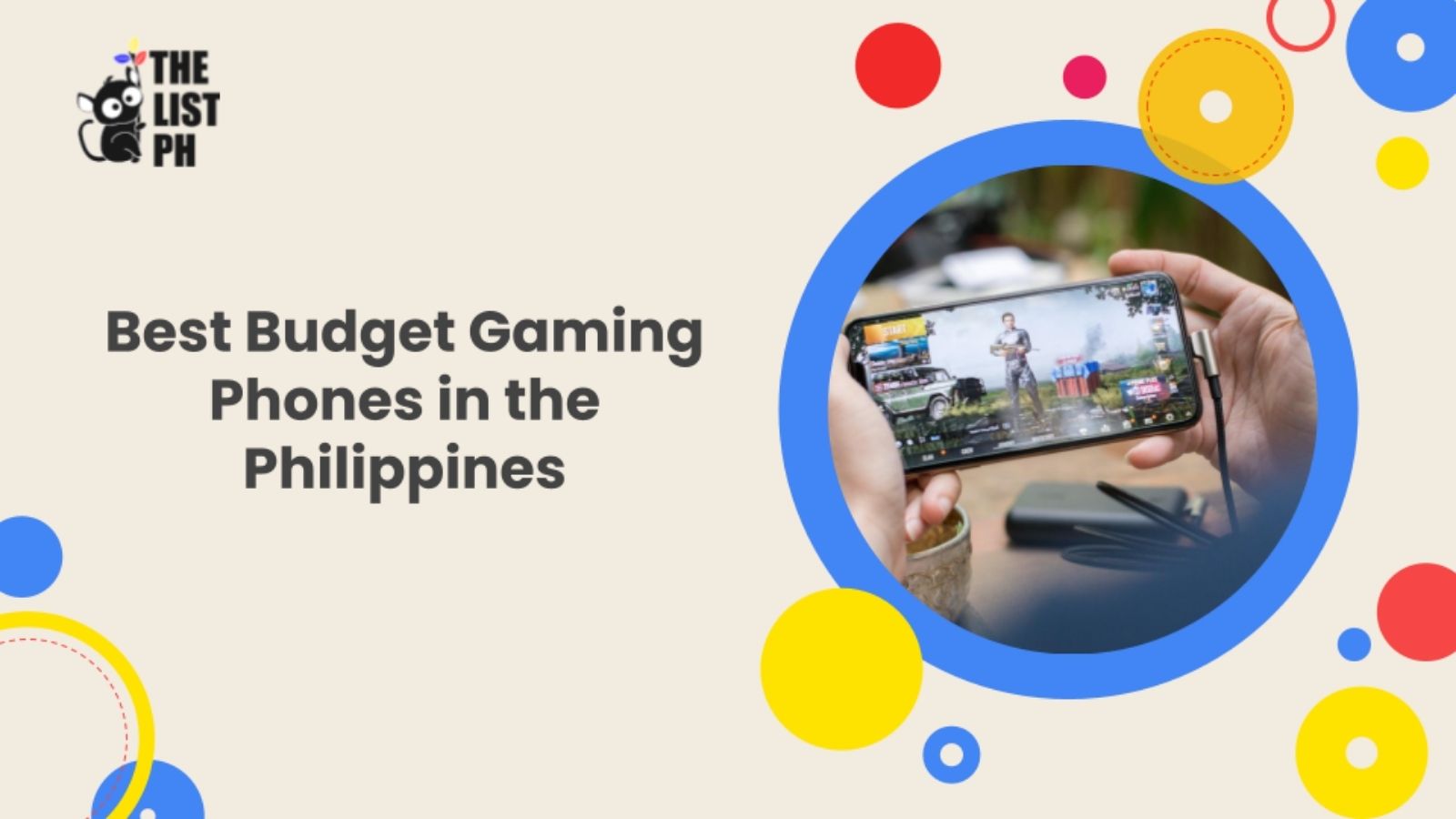 The 5 Best Budget Gaming Phones in the Philippines
If you want to run your favorite games without having to carry around a heavy laptop, a gaming phone is your best bet. Thankfully, there are plenty of options on the market, and high performance no longer has to equate to high prices.
A top-of-the-line iPhone or Samsung isn't necessary to enjoy smooth gameplay on a mobile device, as you'll see here. Ahead, we list the best budget gaming phones in the Philippines, but let's start with price points first!
How Much Do Budget Gaming Phones Cost in the Philippines?
There's no question about it, people's collective love for gaming has intensified in the past few years. It only makes sense, then, that mobile phone companies expand their range of models, as well as their price points.
Budget gaming phones in the Philippines can cost anywhere between P4,000 to P15,000. There are many models with prices that go far beyond this, but as we see it, this range falls safely within "budget" pricing.
We've searched the market high and low for the best contenders to give you great value at even better prices. Before we get into the specifics, check out how each phone falls within your budget:
Best Budget Gaming Phones in the Philippines*
Xiaomi Redmi 9T
P7,290
realme C15
P7,990
Vivo Y30
P8,999
Cherry Mobile Aqua S9 Max
P9,999
realme 8
P13,990
*These were current prices at the time of writing. They may be subject to change.
The Best Budget Gaming Phones in the Philippines
Now that you're acquainted with the price points, let's get to know a little more about how these models can upgrade your gaming experience. Ahead, discover the best budget gaming phones in the Philippines!
1. Xiaomi Redmi 9T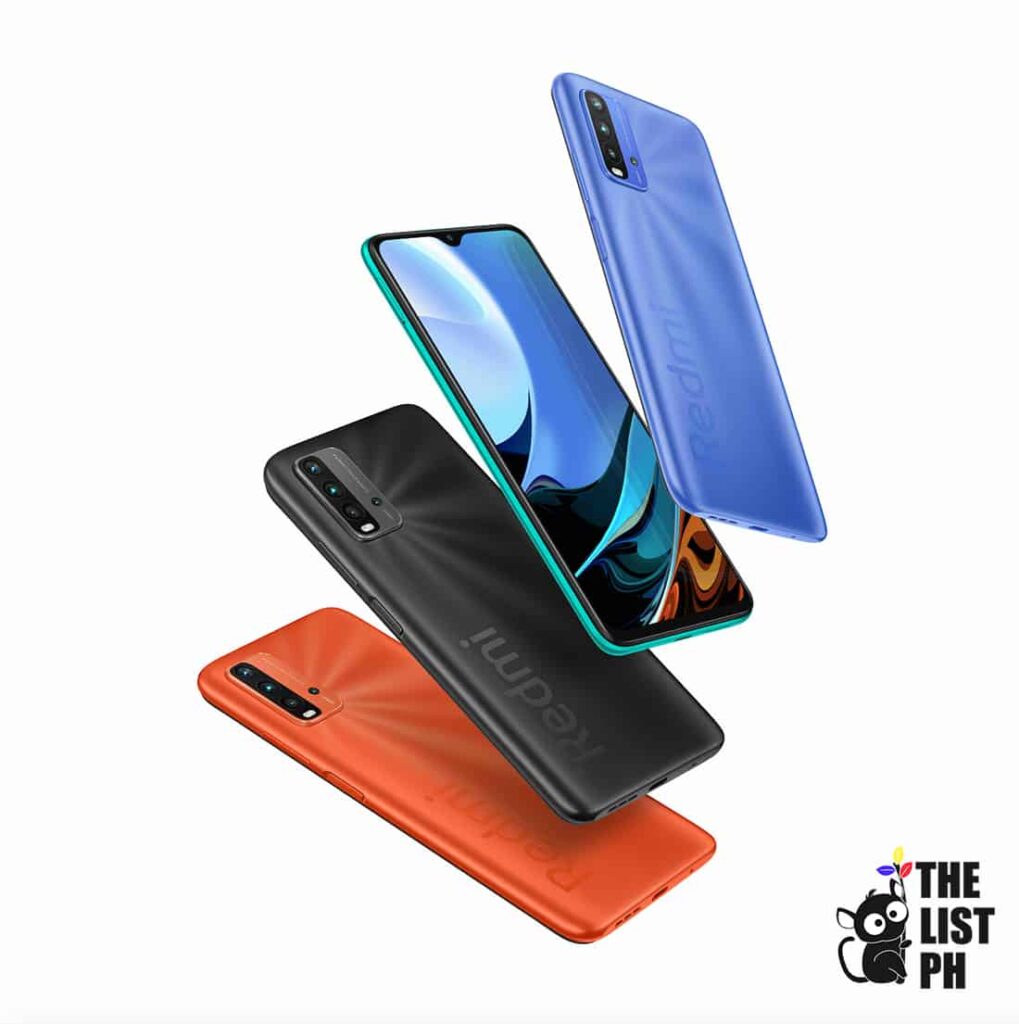 | | |
| --- | --- |
| PROCESSOR | Qualcomm® Snapdragon™ 662 |
| RAM & STORAGE | 4GB + 64GB |
| DISPLAY SIZE | 6.53 inches |
| RESOLUTION | Full HD+ 2340 × 1080 pixels |
| BATTERY | 6000mAh |
| PRICE | P7,290 |
Setting the standard for gaming phones below P10,000, the Xiaomi Redmi 9T brings a well-measured balance of form, function and fun.
The Redmi 9T has a 6.53-inch display panel with crisp visuals. If you're prone to dropping your phone, you can rest easy— the Redmi 9T's screen is reinforced with scratch-resistant Corning Gorilla Glass 3.
The Snapdragon 662 processor is geared towards battery conservation rather than gaming, but it still runs all popular games without a hitch. For long and smooth gameplay, users recommend playing on Medium settings.
Speaking of processors and gameplay, the Redmi 9T is a step up from its predecessor in how it manages to keep thermals in check.
A common Redmi 9 customer complaint is how fast the area right below the camera, where the processor is housed, heats up after just 10 minutes of running games. However, the 9T improves this by utilizing copper taping to absorb a good amount of heat generated by the chip.
While Xiaomi also offers a pricier version of the Redmi 9T with 6GB of RAM and 128GB of storage, only the 4GB + 64GB version is available on the brand's official online flagship. In case you find yourself requiring more storage space, you can easily supplement it with up to 512GB of storage via microSD.
The device runs on a 6,000 mAh battery, which is impressive for gaming phones of this price bracket. What truly sets the Redmi 9T's battery apart, though, is that it supports 18W fast charging, as well as 2.5W reverse charging.
Available in four colorways—three saturated brights and one sleek black—there's a Xiaomi Redmi 9T for everyone. Other key features include a convenient side-mounted finger sensor, a standard headphone jack and a textured, anti-fingerprint finish.
D slot accommodates up to 512GB of expandable storage
Almost bezel-less, FHD+ display
Power-optimized processor and 6,000mAh battery facilitate hours' worth of continuous gameplay
Four colorways, all with an anti-fingerprint texture
Processor is not optimized for high-graphics gaming
Plastic frame and backing
Customer Reviews
Interested in the Xiaomi Redmi 9T? Gamer W. Amirul Adlan of GamerBraves has this to say about the device.
"When it's all said and done, the Xiaomi Redmi 9T is a great phone for everyday use. It's got a little bit of everything, which is exactly what most phone owners are looking for. […] By all accounts, it's a great phone considering its very affordable price point and jack-of-all-trades toolset."
2. realme C15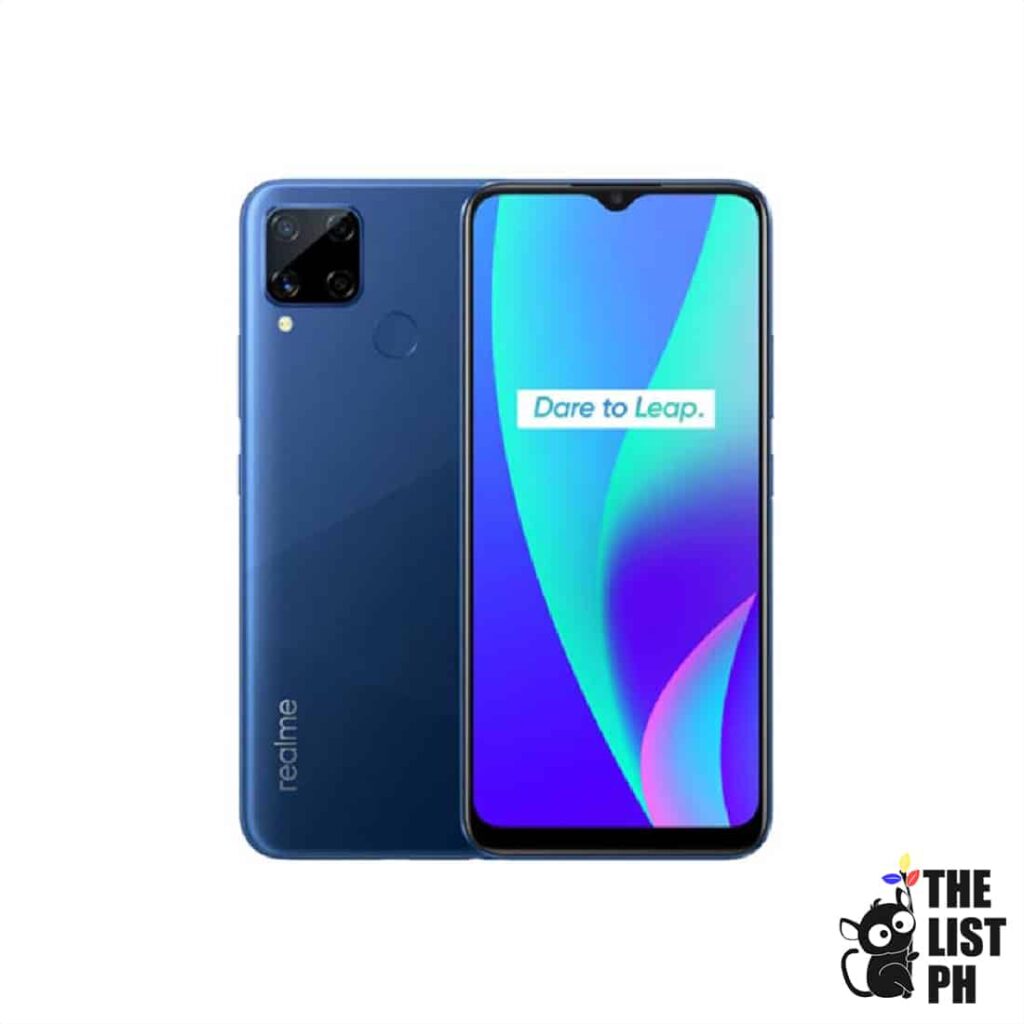 | | |
| --- | --- |
| PROCESSOR | Helio G35 Gaming Processor Octa-core 12nm Processor |
| RAM & STORAGE | 4GB + 128GB |
| DISPLAY SIZE | 6.5 inches |
| RESOLUTION | HD+ 720 x 1600 pixels |
| BATTERY | 6000 mAh |
| PRICE | P7,990 |
Just a little ways up from the Xiaomi Redmi 9T's price point resides the realme C15. Just shy of P8,000, it has 4GB RAM, 128GB storage and a Helio G35 processor.
The realme C15's Helio G35 chipset was designed for gaming, although it performs at its best when graphics quality is set to low or medium. Paired with 6,000 mAh of battery power, the device offers a win-win situation for gamers who want smooth and reliable gameplay.
In addition to the firepower from the battery, the realme C15 also supports 18W quick charge. Since gamers prefer phones for playing on-the-go, both a strong battery and fast-charging capabilities are a must.
While the display maxes out at an HD+ resolution of 720 x 1600 pixels, the 6.5-inch display and 88.7% screen-to-body ratio still make for a good viewing and gaming experience. The chemically strengthened Corning Gorilla Glass also gives the screen an extra layer of protection.
Despite having a plastic frame and back, the realme C15's colors—Seagull Silver and Marine Blue—give the device a sophisticated look.
Fitted with a gaming-optimized Helio G35 processor
6,000 mAh and 18W quick charge capability
Expandable storage
Plastic frame and backing
HD+ resolution caps at 720 pixels
Customer Reviews
Check out reviews from tech experts who gave the realme C15 a spin!
"The biggest strength of the realme C15 is its massive 6,000mAh battery coupled with 18W of fast charging rate. It gives the device a two-day battery life without needing an overly long charging time." —Daniel Gubalane, Pinoy Techno Guide
"The realme C15 is a good entry-level offering if you want a bit more boost to what a basic phone could give. By adding a few thousand pesos, there are incredibly big improvements from its predecessor, [the realme C11]." —Colin Chan, UnGeek
3. Vivo Y30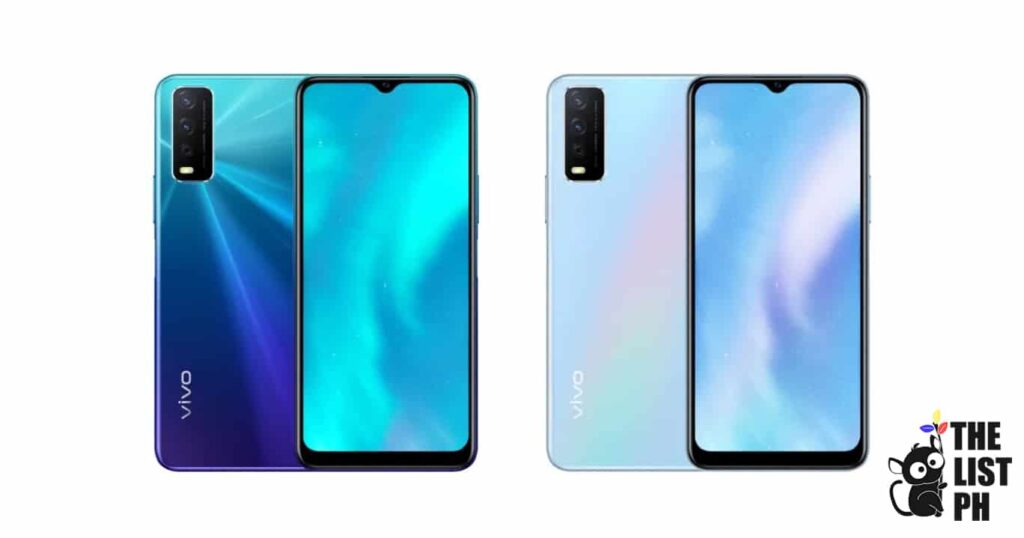 | | |
| --- | --- |
| PROCESSOR | Helio P35 MT6765 |
| RAM & STORAGE | 4GB + 128GB |
| DISPLAY SIZE | 6.47 inches |
| RESOLUTION | HD+ 1560 x 720 pixels |
| BATTERY | 5000 mAh |
| PRICE | P8,999 |
As far as performance goes, the Vivo Y30 gives you what you pay for. With a retail price just short of P10,000, it delivers smooth gameplay—albeit best on lower graphics—for up to 9 hours.
Its display panel doesn't have FHD+ and caps at 720 pixels, but don't let the smaller number fool you. This device can still deliver rich, saturated images—not to mention it has an eye protection mode to reduce blue light and eye strain.
The Vivo Y30 also offers a new gaming development: Competition Mode, which can automatically screen record your game sessions. Another attempt to reduce eye strain and save gamers from distractions, Brightness Lock can temporarily disable the phone's automatic brightness adjustment.
The Y30's Game Assistant feature will also be of help to serious gamers. During gameplay, the Game Assistant can be activated to optimize the unit's CPU/GPU, RAM, touch screen, and wi-fi or LTE network.
The Game Assistant can also manage the phone's thermals, which can be a pesky problem for gamers. In addition to this, the Y30's internal uses copper taping to manage overheating in the upper middle section of the phone, which is where the chip is housed and where the hands usually rest while gaming.
The Vivo Y30 was previously priced at P9,999. However, the device's standard retail price was officially cut by P1,000 this year.
90.7% screen-to-body ratio
Eye protection mode reduces eye strain
Game Assistant and Competition Modes developed specifically for gamers
Expandable storage
5000 mAh battery, lower than other more affordable models
No fast charge capability
HD+ resolution caps at 720 pixels
Plastic back and frame
Customer Reviews
Eager to know more about the Vivo Y30? Check out this review from Gavin Dudley of TechRadar.
"The PowerVR GE8320 graphics chip doesn't make for a high-level gaming experience. But that doesn't stop Vivo talking up the Y30's gaming capabilities. For example, one neat Y30 feature for gamers allows you to set screen brightness which lasts only for the duration of your play, but automatically returns to normal when you exit the game."
4. Cherry Mobile Aqua S9 Max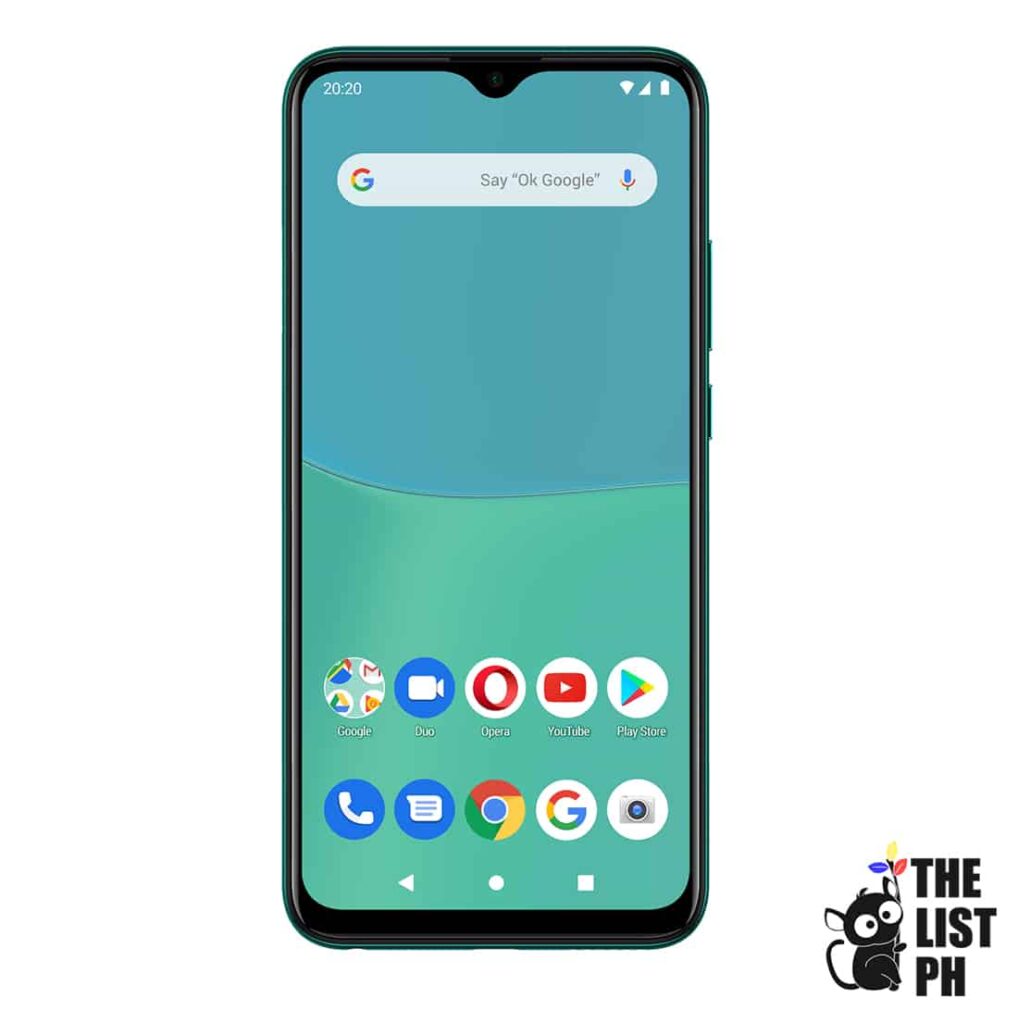 | | |
| --- | --- |
| PROCESSOR | Helio G90T Gaming Processor |
| RAM & STORAGE | 4GB + 128GB |
| DISPLAY SIZE | 6.53 inches |
| RESOLUTION | Full HD+ 2340 × 1080 pixels |
| BATTERY | 5130 mAh |
| PRICE | P9,999 |
Cherry Mobile has put forth a few gaming-centric phones, but the Aqua S9 Max is a clear standout.
Right from the get-go, the device was designed to be a gamer's phone. The Helio G90T processor packs a powerful punch, delivering smooth gameplay and rich graphics thanks to its 2.05GHz octa-core processor and Mali-G76 MC4 GPU.
These graphics translate into vibrant visuals on the device's 6.53-inch full HD+ screen. There also isn't much bezel, so the display panel is maximized for a better gaming experience.
While the Cherry Mobile Aqua S9 Max's battery may be smaller than the two previous models on this list, 5130 mAh is definitely still impressive. Further, it's capable of 18W fast charging, so in case you run out of juice, you'll be back in the game in no time.
The phone's biggest upside is arguably its liquid cooling technology, which minimizes crashes and manages the phone's temperature while gaming.
Games like League of Legends Wild Rift and PUBG can run with no issue, but more visually demanding games like Genshin Impact can cause the phone temperature to climb up to 41 degrees. This is still within the typical temperature range of a phone under load, but teeters closely to the 45-degree danger zone.
There are also a couple of factors that may be deal breakers for those who are particular about their phone's appearance. Like the name suggests, the Aqua S9 Max only comes in a single colorway.
Those who want to travel light should also note that this phone is the heaviest listed here, weighing in at 216 grams.
Powerful Helio G90T gaming chipset
High resolution, FHD+ display
Liquid cooling technology
Expandable storage
Comes in a single colorway
Plastic back and frame
The heaviest model on the list at 216 grams
Customer Reviews
Not quite convinced that the Cherry Mobile Aqua S9 Max is one of the best budget gaming phones in the Philippines? This review from Louie Diangson of Yugatech might just change your mind.
"The Cherry Mobile Aqua S9 Max is priced at PHP 9,999, a strong offering considering other devices with similar specs cost a couple of thousands more. And for that price, you're getting a device with a nice design, good cameras and performance, and long battery life. So, if the budget is tight but you need the performance, we highly recommend this phone. It's easily one of the best sub-PHP 10K smartphones on the market."
5. realme 8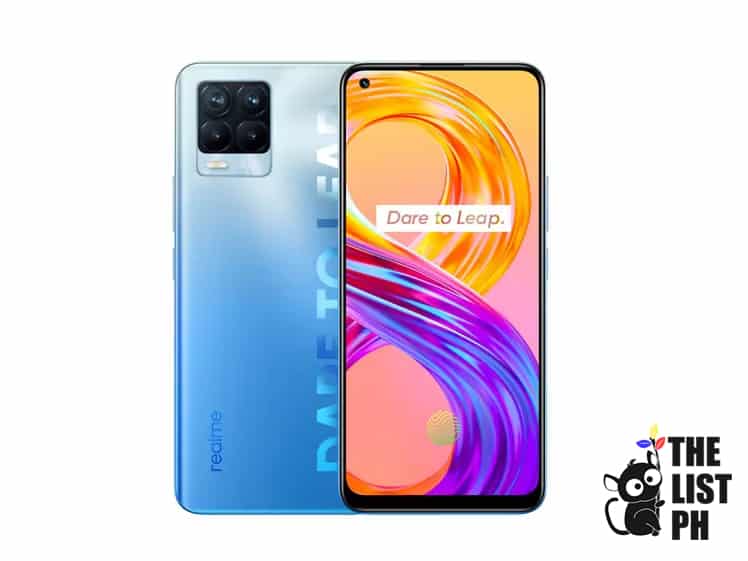 | | |
| --- | --- |
| PROCESSOR | Helio G95 Gaming Processor |
| RAM & STORAGE | 8GB + 128 GB |
| DISPLAY SIZE | 6.4 inches |
| RESOLUTION | Full HD+ 1080 × 2400 pixels, Super AMOLED |
| BATTERY | 5,000 mAh |
| PRICE | P13,990 |
The realme 8 teeters close to the end of the "budget" price spectrum, but it's got plenty of impressive features to make up for it. Here are all the reasons why we've included the realme 8 in our round-up of the best budget gaming phones in the Philippines.
First, the display. Measuring at 6.4 inches, the screen's 1080 x 2400 pixel resolution creates a completely immersive gaming environment. With a full HD super AMOLED display, users can enjoy playing games in their full, vivid-colored glory.
Those who appreciate innovative design will also be pleased to find that the realme 8's fingerprint scanner is incorporated within the phone's screen. This unique feature sets this model apart from the rest with side- or rear-mounted sensors.
Second, the memory. The realme 8 has twice the RAM size of the rest of the phones on this list. The phone's 128GB storage can be expanded to twice the size via the microSD slot.
While the realme 8's battery measures lower than some of the other units on this list, its 30W dart charge capability can get the phone back to full power within 65 minutes. The 5000 mAh battery is also quite impressive: in tandem with the Helio G95 processor, it can provide up to 10 hours of gameplay.
Speaking of which, you need not worry about working the phone too hard.
With a copper liquid cooling system, the realme 8 efficiently keeps itself from overheating. Even with settings on Medium or High, the phone temperature stays below 45 degrees.
Over 320 tests were conducted, from exposing the unit to high temperature to pressing buttons hundreds of thousands of times. If you're looking for an investment to last you through the years, this may very well be your match.
90.8% screen-to-body ratio
FHD+ Super AMOLED display
The slimmest and lightest model on the list
30W dart charge can power up the phone to 100% in just 65 minutes
Copper liquid cooling
Hefty price tag compared to the rest of the models on this list
5000 mAh battery, lower than other more affordable models
Plastic frame and back
Customer Reviews
There is much to love about the realme 8, but don't just take our word for it. Here's a quick review from Duey Guison of Unbox.ph, who used the unit and compared it to its predecessor, the realme 7.
"Thanks to a new display and new exterior, the realme 8 is able to stand out despite sporting virtually the same internals as its predecessor in the Philippines. The switch to a nicer-looking and more power-efficient AMOLED panel addressed the mediocre battery life that was present on last year's model, nearly doubling its overall battery life."
What Should I Look for in a Gaming Phone?
In case the descriptions above are a little too jargon-heavy, let us break down the terms for you. These are the primary factors you should consider when searching for a gaming phone.
Processor
Imagine pressing a button on your phone—like tapping on an app—and then seeing that app open up on your screen. Most of us don't think about it, but there's a whole string of processes that goes into making that single action happen.
Your phone's processor is in charge of receiving and translating your commands to something visible on your screen. A processor is the heart of a phone, so you'll want to choose one that can live up to your expectations—whether that be battery optimization or gaming capabilities.
RAM & Storage
RAM, or random access memory, is like short-term memory that is used while you play your games. If you want smooth gameplay, you'll want at least 4GB of RAM in your device.
On the other hand, storage is where everything is saved—your apps, files, photos and data. The standard storage for a budget gaming phone is 128GB, but most devices allow you to expand storage space with a microSD chip.
Display
Display has everything to do with the visuals, from how large your phone's screen is to how crisp and vivid the images on it are. Screen size is quite preferential, but 6.4 to 6.53 inches is the average for gaming phones.
When it comes to resolution: the higher, the better. HD+ resolutions are standard even for budget phones, but full HD+ displays can deliver even more immersive visuals.
Battery Life
Gaming laptops are expected to fall short on battery, but that isn't the case with gaming phones. You play on your phone so you can game on the go, after all!
Most gaming phones have a battery of at least 5000 mAh, which is already pretty impressive. However, others go as far as 6000 mAh—and needless to say, the more powerful your battery, the better it is for your gameplay.
Frequently Asked Questions About Budget Gaming Phones
---
There are many reasonably priced phones on the market, but we hope our list of the best budget gaming phones in the Philippines helps you narrow down your search.
Comparing features to suit your budget may be a long process, but the investment will be well worth the effort when you purchase a device that ticks all your boxes!