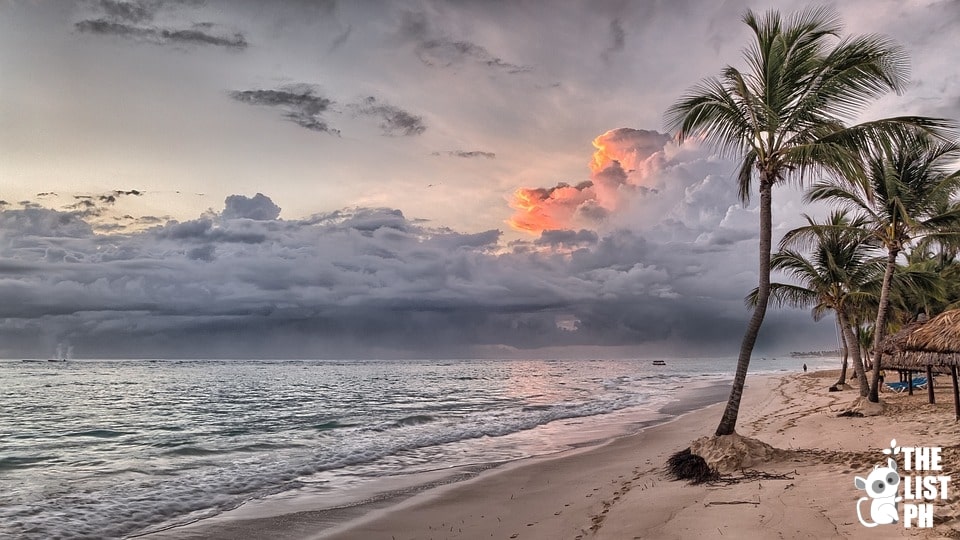 10 Must-Visit Tourist Spots in Dagupan City
Dagupan, the Milkfish Capital of the Philippines, has you covered in culinary adventures and adrenaline-pumping activities!
Its most prominent feature is how easily it can be reached by numerous bus lines, including the Victory, Five Star, and Solid North buses!
Lucky for you, you don't need to stress about making an itinerary! Here are the top ten things to do in Dagupan City.
Things to Do in Dagupan
1. Take a dip in Bonuan Blue Beach.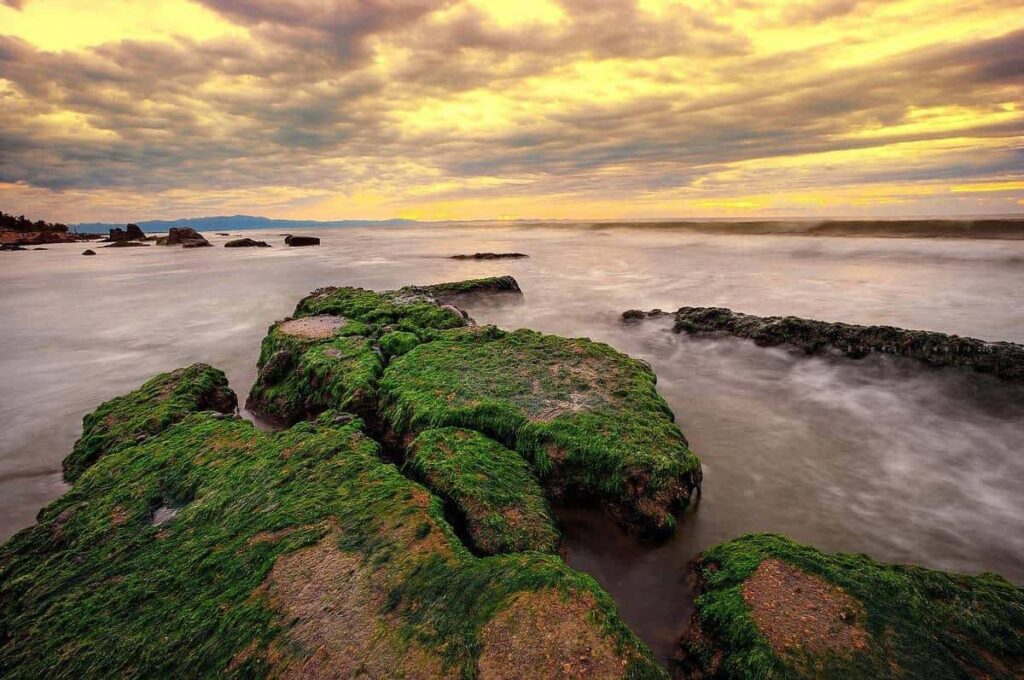 | Test | Info |
| --- | --- |
| Address | Ride a jeepney from the city |
| Entrance fee | Php 100 |
| Other fees | Boat rental - Starts at Php 200 |
| Best time to go | May - June |
Only a short distance from the city center, this tidy beach is perfect for picnics and walks along the coastline!
There is also a playground that youngsters will undoubtedly enjoy.
Insider Tips
You can see whale sharks if you're lucky. There are rare sightings of butanding or whale sharks in the sea from May to June!
The place is good for surfers. If the waves are good, you can surf at sea. Just bring your surfboard because there are no provisions or rentals available.
2. Visit Dagupan City Museum.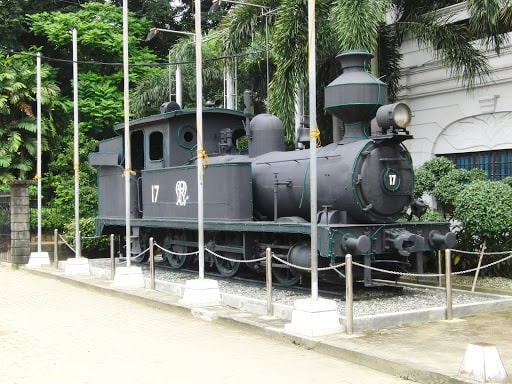 | Test | Info |
| --- | --- |
| Address | AB Fernandez E Ave, Downtown District, Dagupan |
| Entrance fee | Php 100 |
| Best for | History geeks and students. |
Directly across the town hall and park, Dagupan City Museum houses historical artifacts from images of the restoration of the city cathedral and several WWII antiques, old household goods, and clothes donated by the people of Dagupan.
Additionally, there are images from WWII from when MacArthur visited the small town and landed there!
Insider Tips
Hire a local guide. The knowledge and perspectives of the locals enrich and enlighten the experience.
Visit early to avoid traffic. The city can get busy, and traffic can be heavy, especially during peak hours.
3. Have lunch out at Silverio's.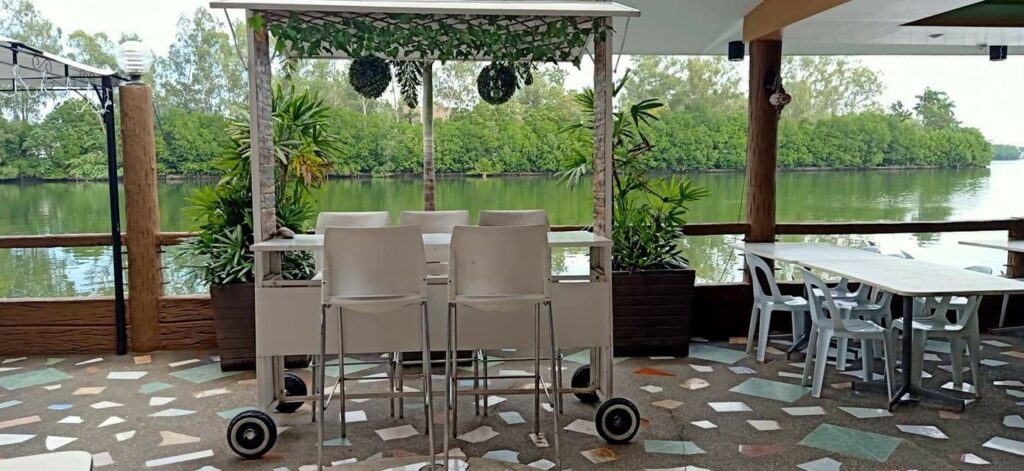 Test
Info
Address
Dawel Arellano Bani, Brgy. Pantal, Dagupan City
Price range
Php 100 - Php 800
Menu
Seafood

Pork

Chicken

Beverages

Desserts

Vegetable dishes

Other amenities
KTV Room
The tastiest baked talaba with cheese is available at Silverio, a Filipino-Asian and seafood restaurant. Also – there's also a butter version (you're welcome)!
Remember to enjoy milkfish, one of Dagupan's most well-known seafood. Songs performed by the live musicians within the restaurant also provide the perfect ambiance for a relaxing experience.
Insider Tip
They have a live band every night. Dine at dinner if you want the added entertainment.
4. Try Ciudad Elmina Restaurant.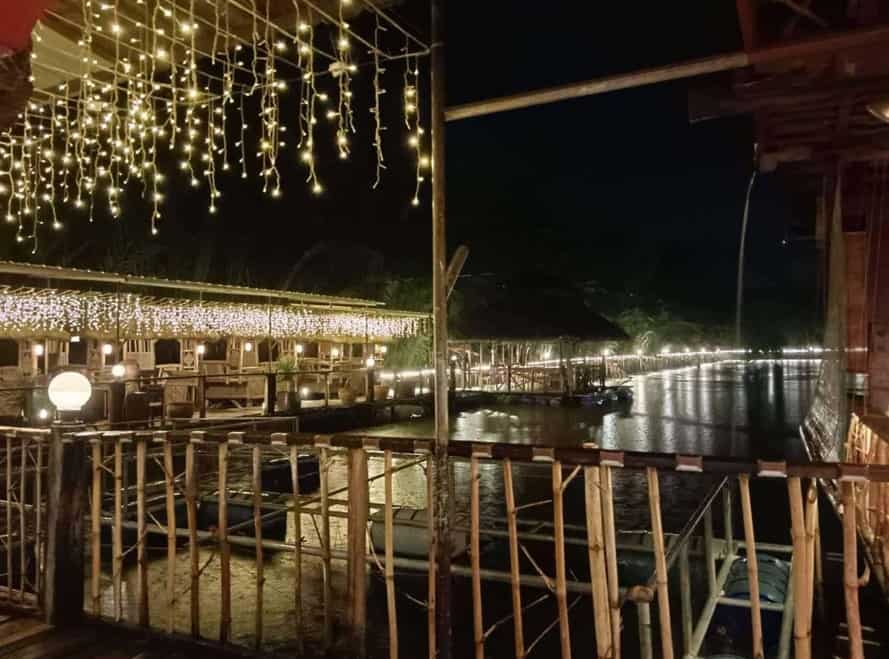 Test
Info
Address
Bacayao Norte, Dagupan
Price range
Php 95 - Php 590
Menu
Seafood

Pork

Chicken

Flavored rice

Beverages

Pancit

Desserts

Vegetable dishes
There's something to be said about dining away from the rest of the party. You have this option in Ciudad Elmina, 900 meters from Dagupan City's Five Star Bus Terminal.
You can prepare a supper from your fresh catch of the day and eat whatever you choose. Apart from Dagupan's famed milkfish, you can sample some steaming-hot sinigang na sugpo (prawn in sour soup)!
Insider Tips
They can sing you a song for your birthday. Inform the friendly staff, and they will have their band sing a song for the celebrant.
They have floating huts you can enjoy your food in. On top of Ciudad Elmina's great dishes, you will enjoy the floating restaurant for its relaxing ambiance! Since it is a fishing village, your kids can even try out fishing while you dine.
5. Have a relaxing trip on the Dawel River Cruise.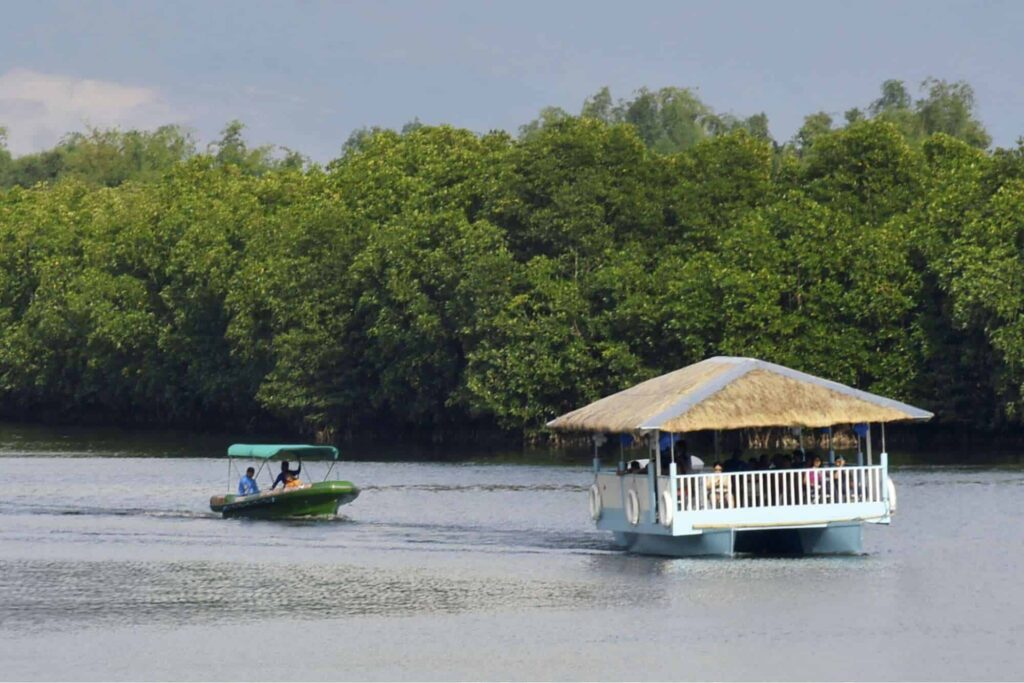 | Test | Info |
| --- | --- |
| Address | Bonuan, Dagupan |
| Entrance fee | Free until further notice. |
| Best time to visit | 9 AM - 5 PM |
If you want to view some of the most beautiful sights in Dagupan, taking the Dawel River Cruise is one of the things you absolutely must do.
During the hour-long trip, you will traverse Bayaoas and Pantal Rivers' tributaries, Dawel and Watac-Mamalingling.
Insider Tips
You can feed milkfish. You can buy food for milkfish if you want to feed them. You can also explore mangroves and see some aquatic fauna in the river.
There are locals that sell souvenirs. At the river cruise's rest stops, you can purchase some pasalubong from stores to carry some souvenirs home.
6. Explore Pangasinense cuisine.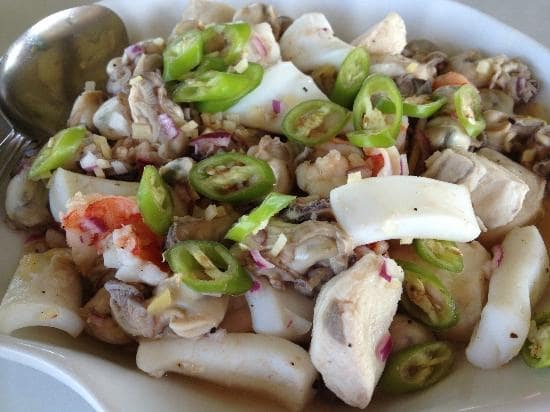 Test
Info
Food to try
Tupig

Puto Calasiao

Kaleskesan

Alaminos Longganisa

Pigar-pigar

Binungey

Lechon Bagoong

Mangaldan Tapa

San Jacinto Corn
Due to the varied topography and culture of various regions, Dagupan cuisine is diverse and tasty.
Planning your meals for your vacation to Pangasinan can be challenging, given the extensive range of cuisine options available. But we're sure you'll be up for the challenge!
Insider Tip
The food doesn't have to be expensive to taste good. You don't have to pay a premium to explore Dagupan cuisine because most of them are affordable, and you can find them at their market.
7. Shop at Dagupan Fish Market.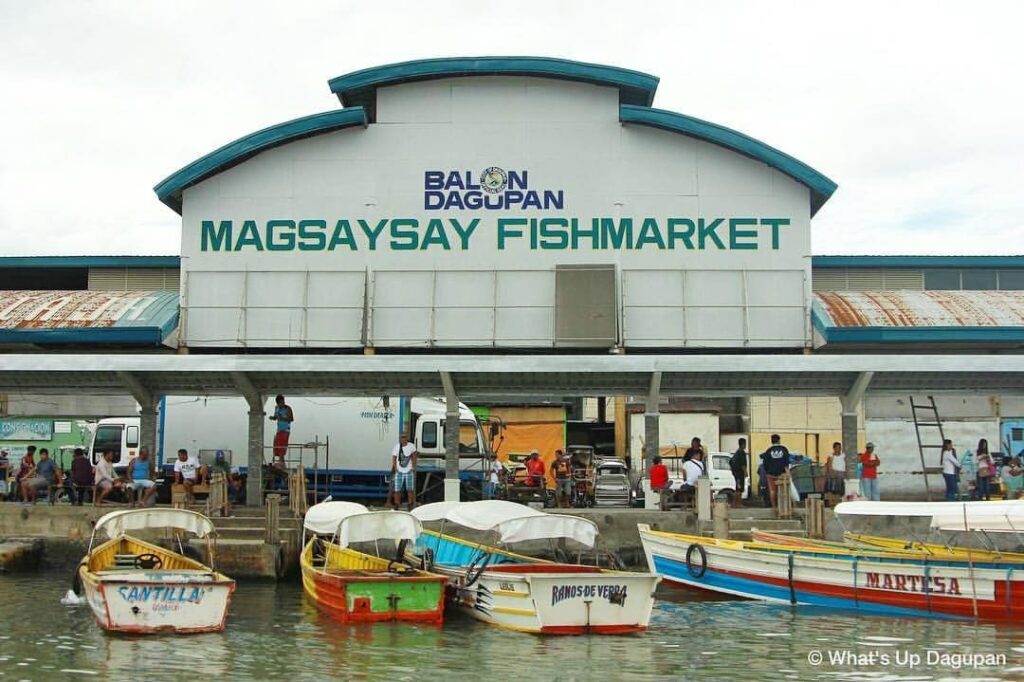 | Test | Info |
| --- | --- |
| Address | Dagupan City |
| Market hours | 5 AM - 6 PM |
Dagupan Fish Market, also known as the Bonuan Binloc Fish Market, is a famous seafood market in Dagupan.
The market operates daily from early morning until late afternoon, and it is a popular destination for locals and tourists looking for fresh seafood at reasonable prices.
It is one of the country's largest and busiest fish markets and is known for its wide variety of fresh seafood, including different species of fish, squid, crabs, shrimp, and other seafood products.
Insider Tip
Bring a cooler or a thermos. It's the best way to preserve freshness on the go!
8. Watch the Bangus Festival.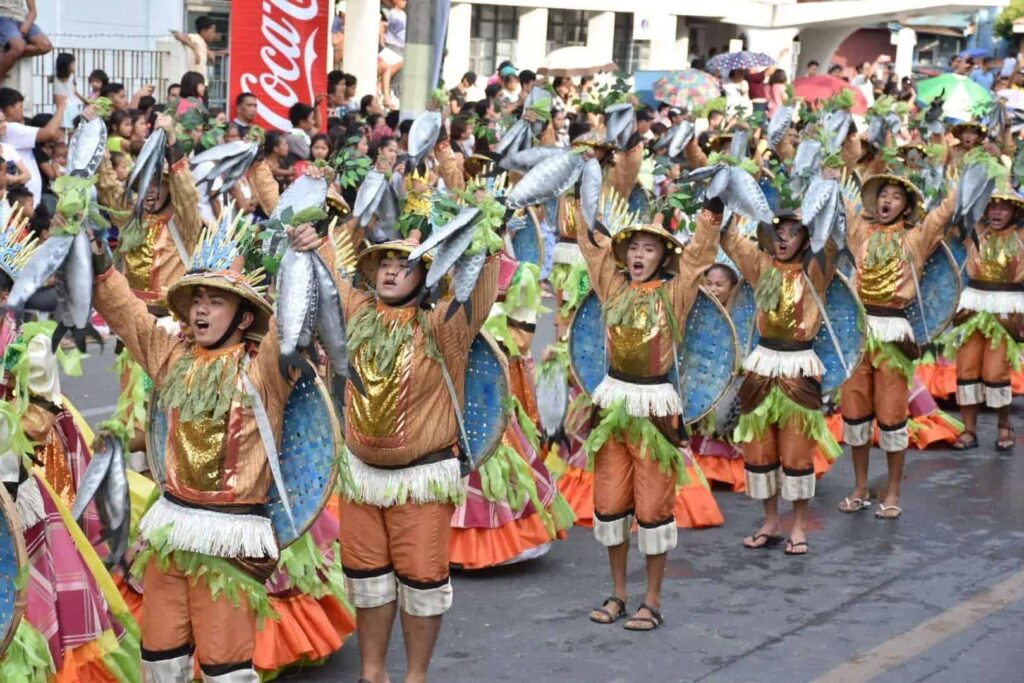 The Bangus Festival is an annual event held in Dagupan. It is celebrated every April to honor the city's primary agricultural product, the bangus or milkfish.
The festival features a variety of activities, such as street dancing, cooking contests, and trade fairs.
The festival's highlight is the "Bangus Festival Dance Competition," where participants showcase their creative and colorful dance performances inspired by the movements of the bangus.
Insider Tip
Bring an umbrella and mini fan. Since the festival occurs during the summer, expect it to be extra-hot outside.
9. Visit Dagupan Church.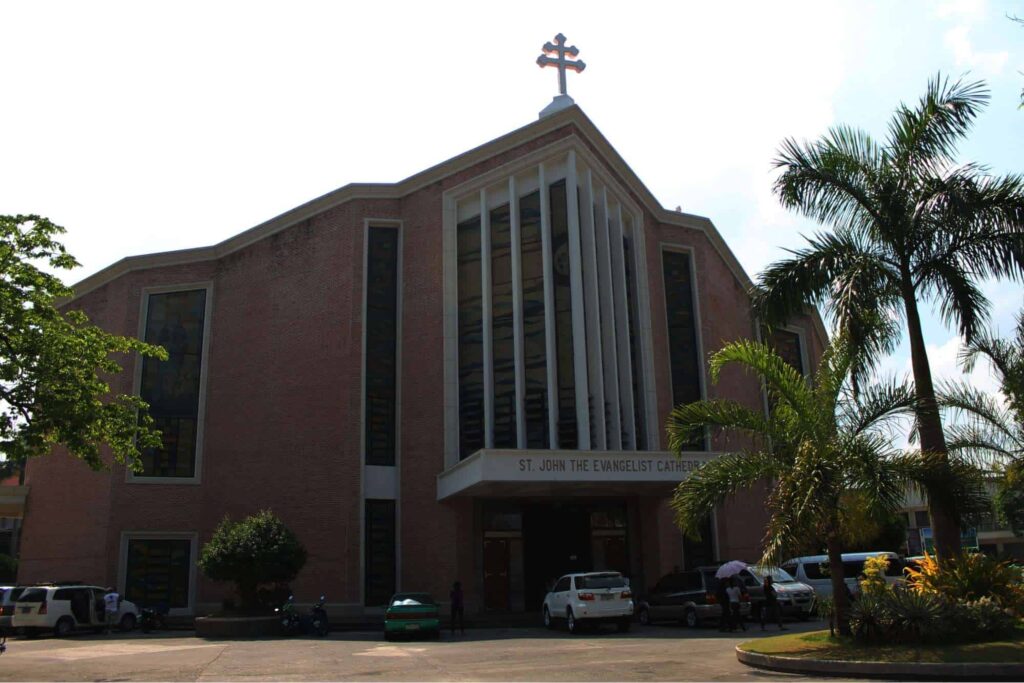 | Test | Info |
| --- | --- |
| Address | Burgos st. Dagupan City |
| How to get there | Ride a jeepney going to the church. |
| Best time to visit | 8 AM - 3 PM |
People often advise lighting a candle and making a wish when visiting a church for the first time, and that is exactly what we recommend doing when you visit Dagupan Church.
Your next trip should include a stop at the Dagupan Cathedral, rebuilt in the early 1800s. After being devastated in the earthquake of 1991, it was rebuilt in 2001!
Insider Tip
Respect the church. Don't forget to dress appropriately and modestly when visiting the church, as it is still an active place of worship. Keep down your voice, too, so you won't disturb people visiting the church.
10. Explore the ruins of PNR Dagupan Station.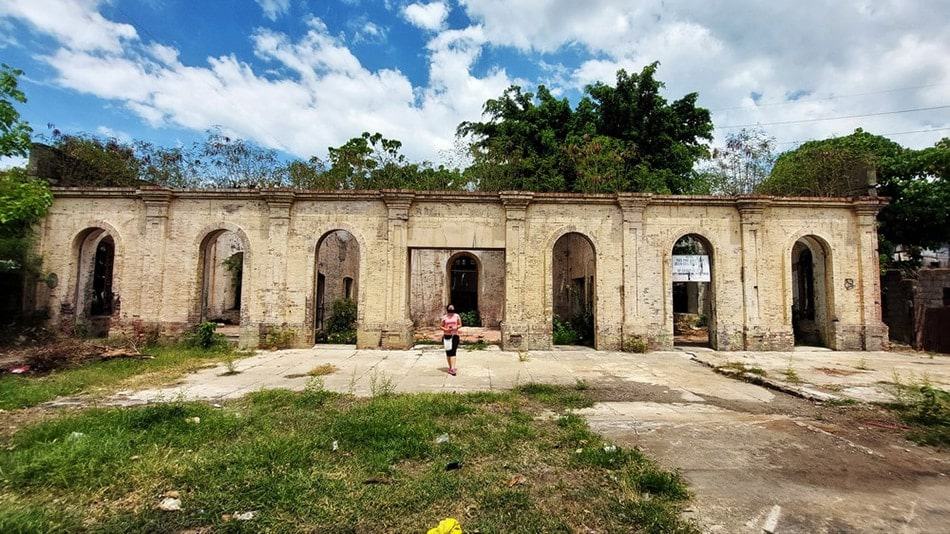 | Test | Info |
| --- | --- |
| Address | Dagupan City |
| How to get there | Ride a jeepney from the city. |
| Best time to visit | 8 AM - 3 PM |
| Entrance fee | Free |
On November 24, 1892, PNR Dagupan Station was inaugurated as the conclusion of the earlier Manila-Dagupan Railroad.
Although the line has long since been abandoned, both station buildings are still standing today, with the original station building's platform now being used as a landfill.
Insider Tip
Bring your camera. The ruins are suitable for photoshoots, and you don't want to miss posing in this place!
---
With affordable accommodations and vibrant local culture, Dagupan City is the perfect destination for travelers looking to experience the best of the Philippines.
So what are you waiting for? Plan your visit to Dagupan City today and discover the beauty and excitement of this amazing city!