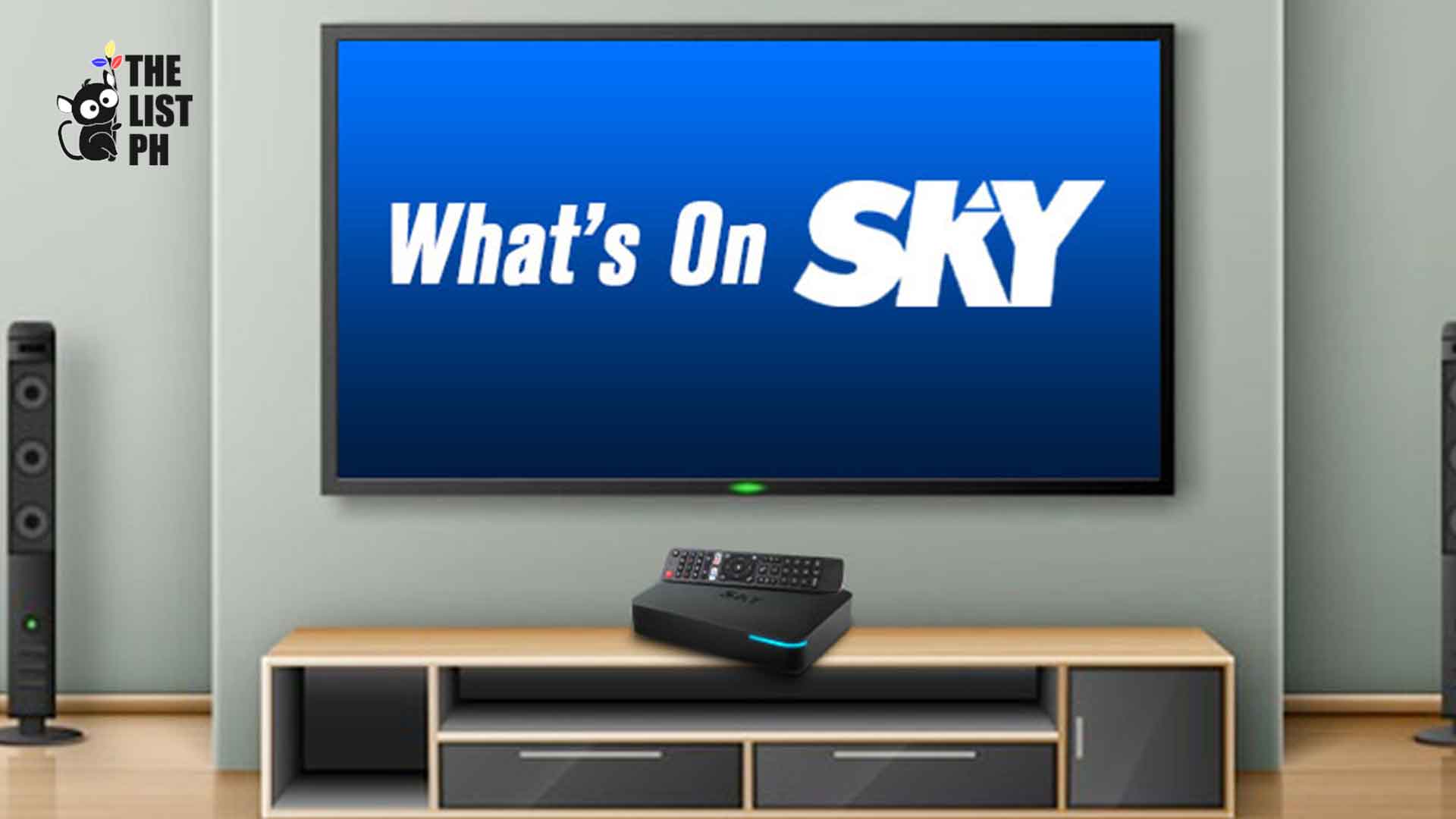 SKY Fiber Review 2022
In today's digital age, it is almost a requirement for every household to avail internet plans to stay connected with their circles.
We just learned about SKY Fiber Unli Broadband Plans and promos, so we assessed their services and provided a review for you.
To assist you in determining their quality and best deals, we reviewed their rates, speed, features, add-on options, and customer service.
How we reviewed SKY Fiber:
Rates and Speeds
We reviewed the rates and speeds of the current SKY Fiber plans and examined their value in comparison to other internet providers in the Philippines.
Inclusions
We examined the added perks and benefits of becoming a subscriber of SKY Fiber as well as the features of each plan.
Optional Add-ons
We checked the different add-ons that subscribers can avail with their plans and compared it to its actual monthly rates.
Customer Service
We took a look at the application process and their customer support.
Rates and Speed
As of writing, here are the latest broadband and HD cable TV plans offered by SKY:
2022 SKY Fiber Unli Broadband Plans with HD Cable TV Plans
SKY Fiber vs. Other Service Providers
Variety of plan availability
Affordable starting rates
Decent speed rates
Separate plans for added HD Cable TV
Has 24-month locked in period
Faster internet speeds may be expensive
The SKY Fiber Unli Broadband plans offer a wide selection that can suit one's internet needs.
What we liked about SKY Fiber's offers is their affordability. Starting from Php 999, you can enjoy up to 20Mbps of internet, which is perfect for casual internet users.
We also appreciate that SKY offers 6 fiber plan options so you can choose the perfect speed for you, unlike other internet service providers that only offer up to 5 options.
We were thrilled to see that they provide users a respectable choice of speed rates, from 20 Mbps to 200 Mbps.
Additionally, we value that SKY offers separate plans for added HD Cable TV for people who want their TV plans bundled with their Internet.

In actuality, their starting internet plan with unlimited data allocation is more affordable compared to other internet service providers.
In terms of pricing, we're impressed that this year, they offer speed boosts for selected plans.
We really liked the 70Mbps boost of their Php 2,299 plan since it offers the highest boost among their plans. Others only have 15Mbps, 35Mbps, and 50Mbps upgrades, so the Php 2,299 plan is already a steal.
However, similar to other internet service providers, SKY Fiber plans have a 24-month lock-in period. On a brighter note, you can upgrade or downgrade your plan within the said lock-in period.
We noticed though that the prices of their higher-tier plans are more expensive compared to their competitors'.
For example, SKY Fiber's plan for up to 200 Mbps costs Php 3,499, which is more expensive than PLDT's Php 2,099 plan and Converge's Php 1,050 plan for the same speed.
With this in mind, we recommend SKY Fiber to personal users with low to medium usage.
Inclusions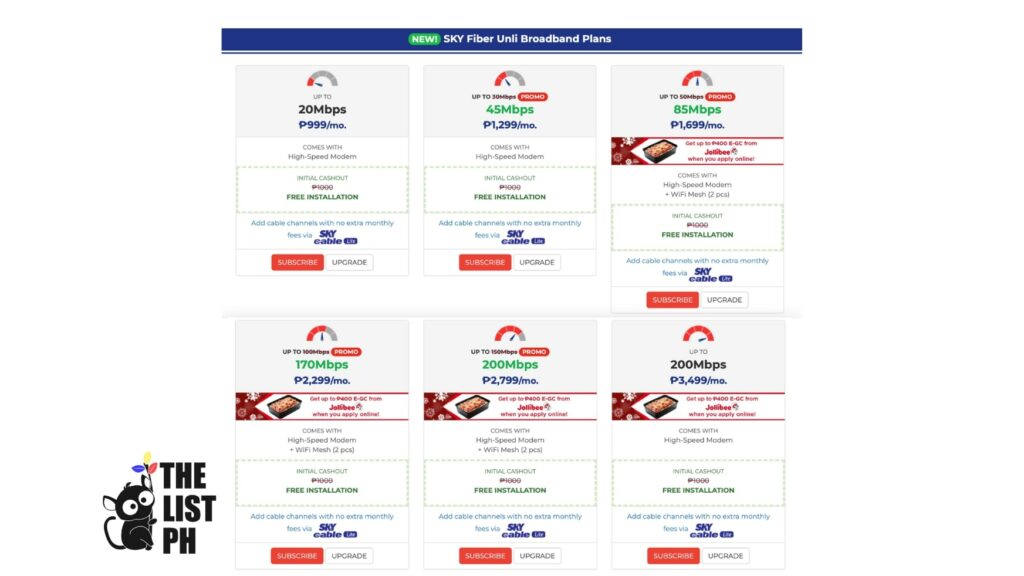 Free installation
Additional perks for online applicants
All plans come with high-speed modem
Added Wi-Fi mesh in selected plans
Application promos only last up to December 2022
Additional payment for SKY Cable Lite Installation
Upon checking, we learned that new subscribers can enjoy free installation (valued at Php 1,000) should they sign up by December 2022. This is a great come-on for new homeowners or users looking to switch to SKY.
Note, however, that those who would like to avail SKYCable Lite will need to pay Php 1,500 for the installation fee. The good thing is that SKY will add cable channels with no extra monthly fees to your plan.
Starting from plans of 85Mbps, SKY offers free Wi-Fi mesh for new SKY Fiber customers to improve their Wi-Fi coverage at home which is perfect for mid-sized, large, or multi-story homes.
In a large house, the Wi-Fi mesh evenly disperses the network's signal, eliminating dead zones and providing users with consistent wireless connectivity.
This also provides secure web browsing, and quick streaming wherever users may be inside the house, even as they move from room to room.
The Wi-Fi mesh is also ideal for those who require fast internet speed in their rooms but do not have a LAN connection.
While we wish all their plans came with free Wi-Fi mesh (because who doesn't work from home anymore these days?), we still like that selected plans come with it compared to other internet providers that don't at all.
Moreover, SKY also offers online applicants up to Php 400 worth of e-GCs from Jollibee if they apply for selected plans, which is another good way to welcome their new subscribers.
Overall, given all these inclusions and promotions, we think SKY offers good value for money.
Optional Add-ons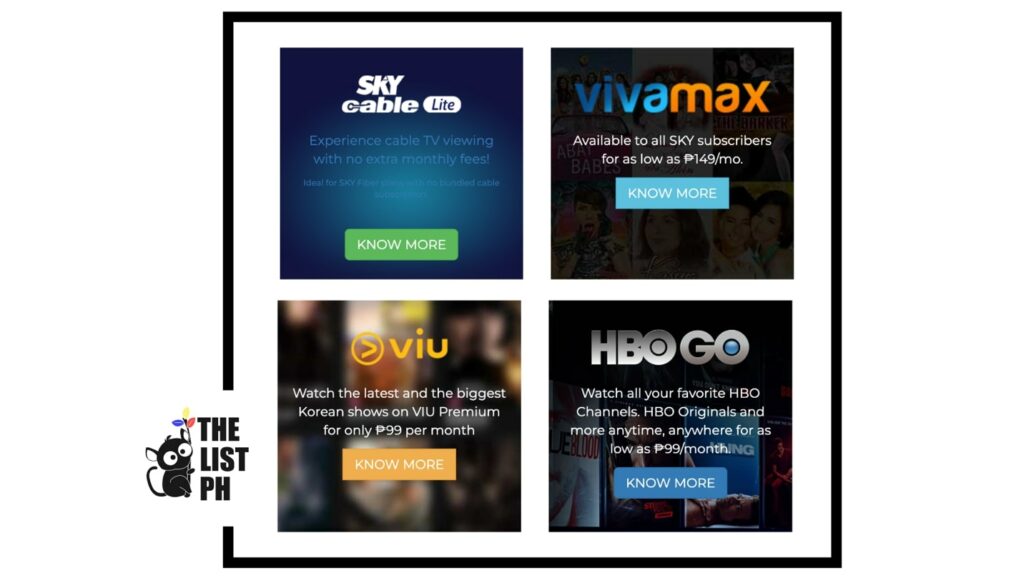 Affordable 
Easy to add to plans
Limited time period
Few add-on offers
Another thing that we liked about SKY Fiber's services are the optional add-ons for their plans which currently includes SKY Cable Lite and HBO Go subscription.
We like that their price tags are even friendlier than when you avail of the additional service separately and on its own. For example, an actual HBO Go subscription costs Php 199/month but only costs about Php 99/month with SKY.
We also like that the add-on process is easy since subscribers can just add it on the dashboard of their SKY account and receive the vouchers. It doesn't even take more than 24 hours for subscribers to start enjoying the benefits of their add-on.
However, SKY's add-on offers change through time. For instance, in early 2022, they offered Netflix, Viva Max and YouTube premium subscriptions as add-ons in their plans but now they removed that option.
It's also a shame that the Viu add-on is no longer available. This would have been an instant hit with K-drama fans, as it was offered for just Php 99/month.
Although we understand the buzz behind limited-time offers, it wouldn't hurt for SKY to retain a couple of regular add-ons.
Customer Service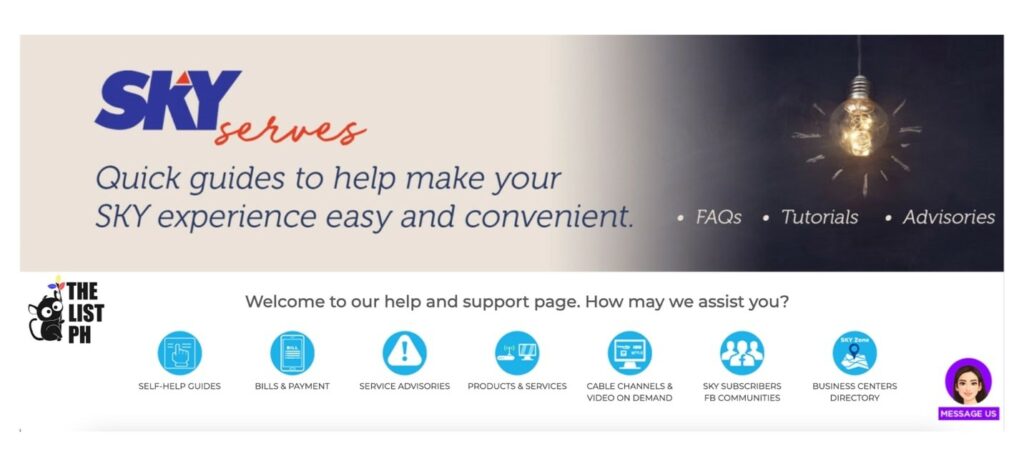 Has email, phone, and website support
Availability of official Facebook subscriber groups
Immediate customer support response
Limited SKY Zones and business centers
Delayed resolving of issues
SKY is probably the best in terms of having different channels of contacting their customer service as they have email, phone, and website support.
Some users we've spoken to say that customer service and the installation timeframe are the best aspects of SKY because they respond quickly to complaints and inquiries, whether you call their hotline or send them a tweet on Twitter.
We also vouch for their quick response because when we tried to contact them via Messenger. We were immediately connected with an agent the minute we requested it.
They also have official Facebook subscriber groups, which are an easy way to communicate with other users. What we liked about it is that it is moderated by their staff.
Additionally, we liked that SKY divided their Facebook subscriber groups based on their locations instead of just making one group for all the subscribers.
This way, people in the same location can have their concerns addressed easily because the branch where they belong can immediately see their posts.
The immediate customer response from SKY is the best for us since they have KYLA, which is a virtual assistant available 24/7 that connects subscribers to actual customer support representatives.
We're hoping though that SKY branches will also be available in more locations because there are still subscribers that prefer to have their concerns raised in business centers.
We also expect that SKY would address issues and concerns right away rather than making us wait for the reports that their representatives file if they don't find the problem during the house visit, which typically take days to be resolved.
Our Verdict
Overall, when it comes to selection, customer service, inclusions, and costs, SKY Fiber checks all the boxes.
So if you are seeking an internet service provider within your price range or want to enjoy affordable add-ons for your internet plans, we think they're worth a try,
However, if you have a business that operates solely on the internet and need faster internet speeds, this company might not be the ideal choice since SKY Fiber offers up to 200Mbps only.