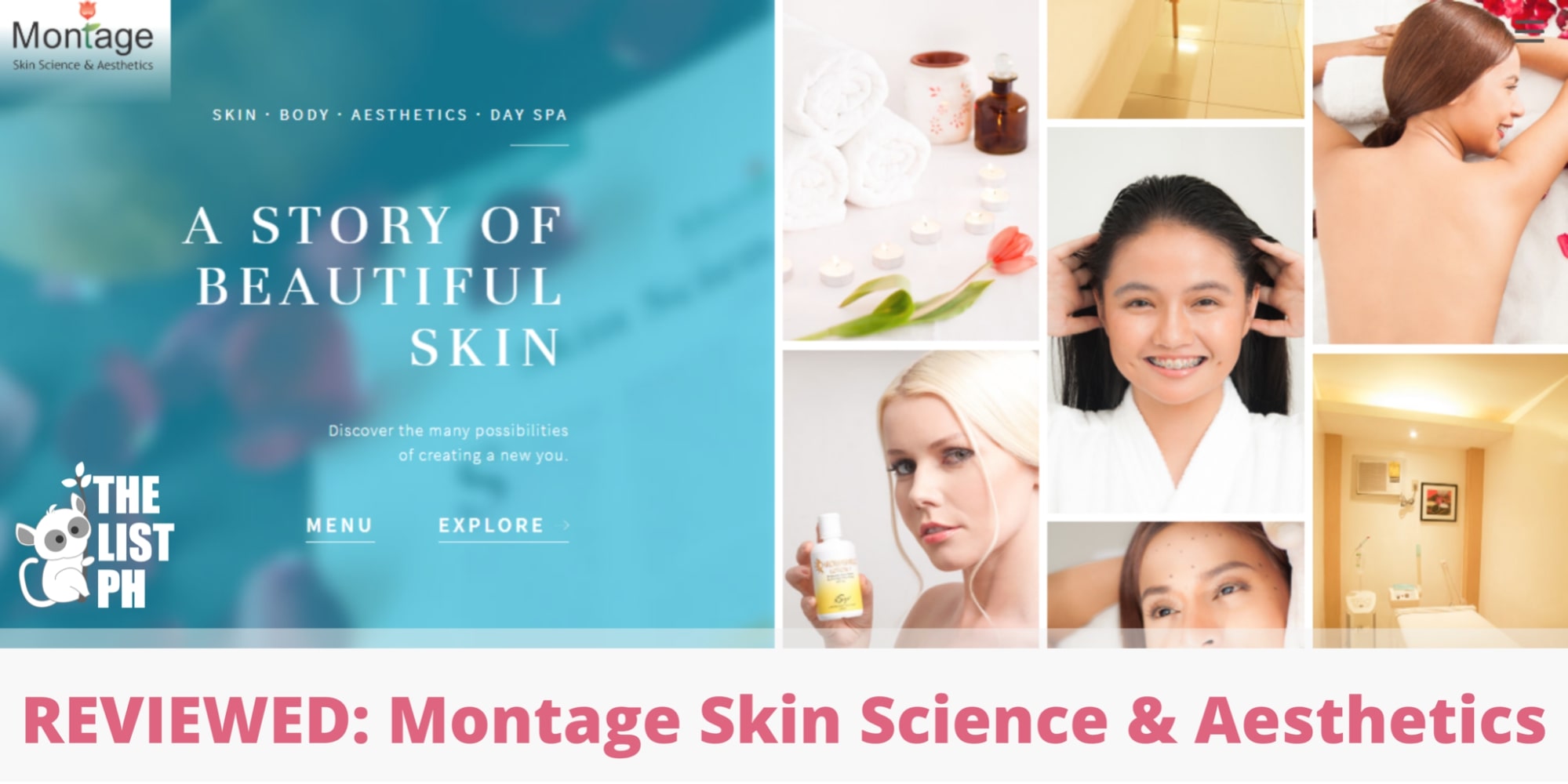 Reviewed: Montage Skin Science & Aesthetics
When it comes to skin treatments and beauty enhancement, you know that you should be in for a premium experience.
All of us have heard too many horror stories about cosmetic procedures gone wrong, and nightmarish after-effects of facials and microblading sessions.
With any kind of treatment involving our face and our bodies, safety should be the priority. You wouldn't allow just anyone to work on you!
The reason behind this is not just neglect on the part of the specialists, but also because of the insistence that one type of look will suit every customer.
Montage Skin Science and Aesthetics offers individualized treatments––because our beauty and our body isn't meant to be one-size-fits-all.
Here at The List, we're giving you the full review of what Montage Skin has to offer for all of us.
How We Reviewed Montage Skin Science & Aesthetics:
Accessibility
We considered the number of branches or locations Montage Skin Science and Aesthetics has, as well as their service hours.
Variety of Treatments Offered
We looked at the variety of treatments they offer, from skin and body treatments to spa packages.
Price
We reviewed the store based on how much their treatments are priced, and how much value for money they offer.
Treatment Experience
We reviewed our overall treatment experience at Montage Skin & Aesthetics, quality of their equipment, products and services.
Accessibility
Multiple branches in Metro Manila
Handles advanced bookings per branch
Expanded to major towns and cities in the provinces
Most Metro Manila branches located around Quezon City
Varying branch opening times 
Montage has a handful of branches and franchises around Metro Manila, with their main branch along Sgt. Esguerra in South Triangle, Quezon City.
You can post inquiries about scheduling a booking with them through their Facebook and Instagram page, where we found them to be very responsive. They make it a point to ask where you are located so that they can direct you to the branch closest to you.
Another nice thing about Montage Skin Science & Aesthetics is that it is a steadily growing brand, with new branches that have opened up in major cities in the provinces all over the Philippines.

They now have branches in Baguio, Batangas, Plaridel Bulacan, Bocobo, Bongabon, Cabanatuan, Cainta, Davao, Gapan, Gentri, Imus, Naic, Nasugbu, and Noveleta.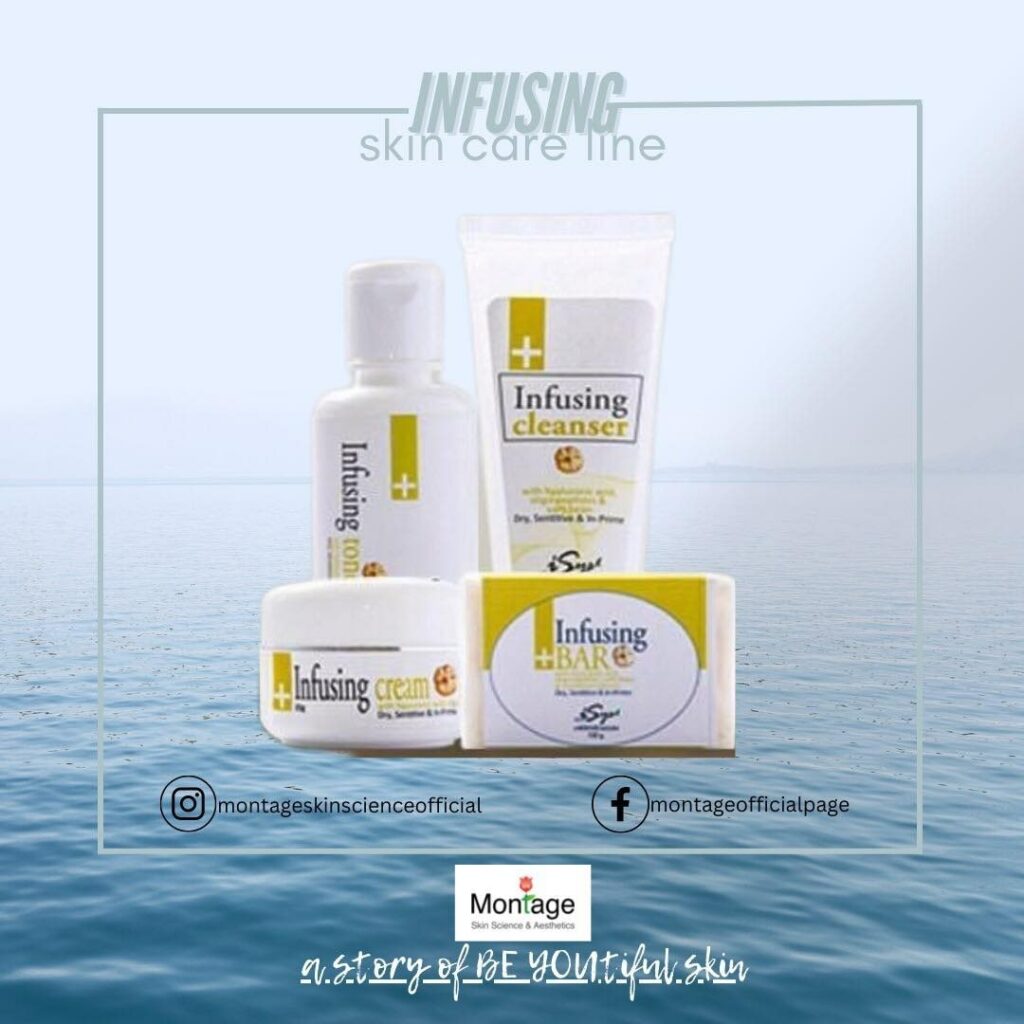 If you're looking for a specific product that only Montage Skin Science & Aesthetics offers, you can check out their online shop.
You can order their exclusive products and have them delivered straight to your home, which includes nationwide shipping as well.
In terms of accessibility, the downside to Montage is that most of its Metro Manila branches are concentrated in Quezon City.
Also, prior to coming for an appointment, you need to check what time the branch nearest to you opens as their hours vary from branch to branch.
Variety of Treatments Offered
Wide range of treatments to choose from
Offers everything from cosmetic surgery, non-invasive aesthetic procedures, skin treatments, massages, and microblading for eyebrows
Has both doctors and specialists or therapists on their staff
Some procedures depend on availability of equipment and medicine
Need to schedule in advance to make sure the specialists have the things they need to perform desired procedure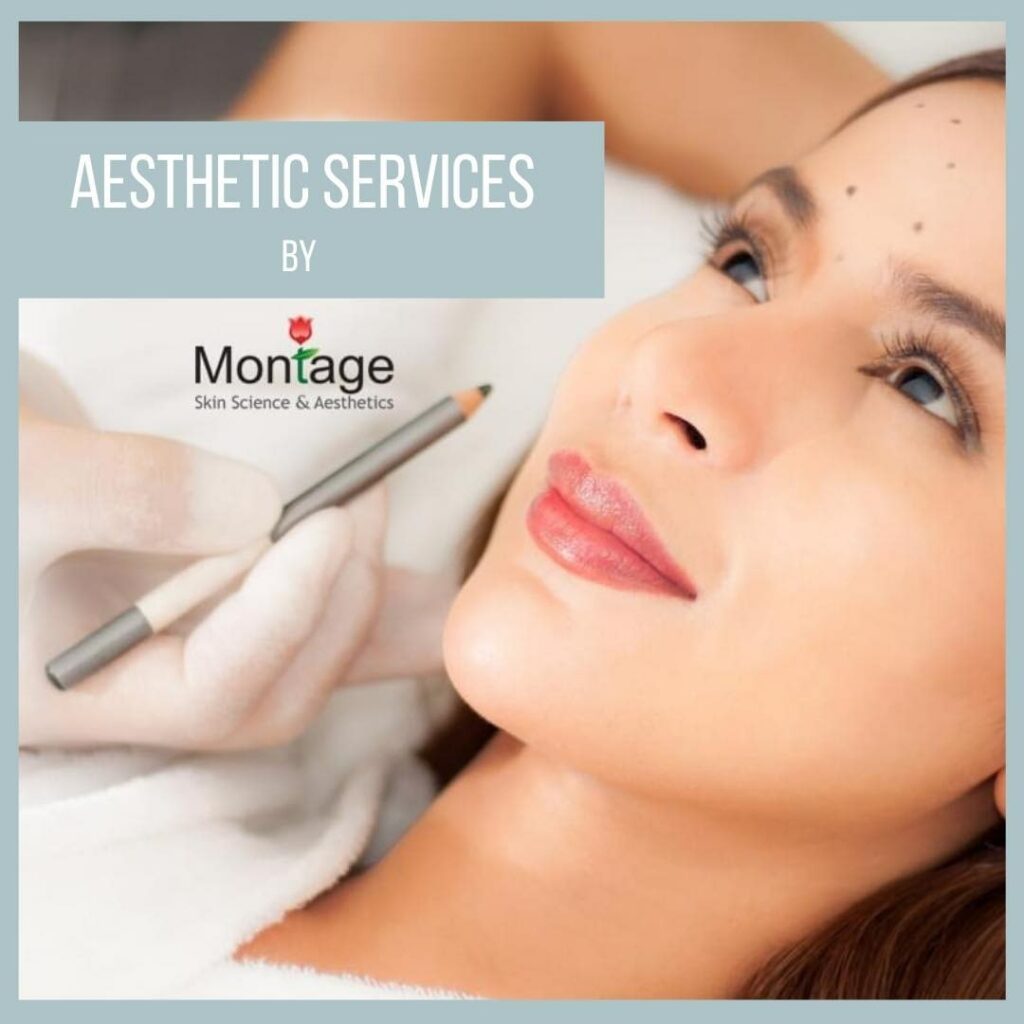 Montage Skin Science and Aesthetics offers a wide array of treatments and procedures – so varied that you can literally be serviced from head to toe.
They have hair and scalp treatment such as hair restoration therapy and scalp rejuventation procedures.
They even have eyebrow reconstruction or restoration through 3D micropigmentation, microblading, or 4D eyebrow cloning to give you a makeup finish.
Their more popular services are facial and skin treatments (we included a breakdown of their services and prices in our review).
They brand their four different facials into "perfecting", "purifying", "illuminant", and "infusing", all premium depending on the kind of masks and peels you ask for.
Their advanced skin treatments are the illuminant mineral, advanced oxygen silk peel, whitening Glutathione, and the Hollywood treatment or carbon laser procedure.
Montage offers advanced medical aesthetics treatments like Botillunim Toxin Type A, popularly known as botox, which can be injected into your corrugator, crows, and frontalis full to reduce wrinkles and contour your face.
While this is a commonly used dermal and facial volume filler, Montage Skins Science and Aesthetics explains other uses of botox treatment: treatment for migraines or headaches, hyperhidrosis or excessive sweating.
They have both doctors and specialists on their staff, thus they also offer surgical aesthetic procedures: rhinoplasty, blepharoplasty, rhytidectomy, mentoplasty, liposuction, abdominoplasty, and breast augmentation.
For these, Montage Skin Sciences uses US silicon, Brazil silicon, or France silicone, and Gore-tex PTFE.
If you're more into non-invasive, non-surgical procedures, Montage is also popular for their non surgical nose enhancement (for bridge and tip), face list, and slimming and firming for the body.
We meant it when we said they offer procedures from head to toe, because if you suffer from varicose veins, Montage also has schlerotheraphy and ambulatory phlebectomy.
Clearly, Montage skin has a huge array of treatments you can choose from! You do, however, need to take note that some procedures depend on the availability of equipment and medicine.
It is important that you schedule your appointment in advance to make sure the specialists have the things they need to perform your desired procedure.
Price
Less expensive alternative to major beauty and wellness services
Great value for money
Shows only base prices that gradually increase for every add-on
Has a fixed price for warts removal areas, regardless of how many there are
As promised, here is a breakdown of Montage Skin Science and Aesthetics' popular facial treatments:
Like we mentioned earlier, their premium facial and skin treatments vary in price according to the kind of masks and peels that you ask for.
Our team's common sentiment is that Montage Skin Science and Aesthetics is a less expensive alternative to major beauty and wellness services in the country. It's also very competitive considering the variety of treatments they also offer.
You also get your money's worth because their in-house physicians and skin care specialists make it a point to explain the kind of procedure you want and the equipment they use for it.
For example, they charge 30K Php for procedures using their thread lift PCL threads, and 40K Php for those using poly lactic acid PLA threads.
They took the time to explain to us that the more commonly used PCL or polycaprolactone is resorbable in 12 to 24 months, but that it does not offer any therapeutic benefits.
PLA or poly lactic acid on the other hand, though it melts, encourages the production of collagen and elastin fibers. The doctors generally recommend PLA over PCL because it is rejuvenative.
All of this is made clear because the specialists take the time to explain before diving into the procedure.
They charge 2,000 Php for pure collagen add ons, 2,500 Php for placenta, and 2,500 Php for stem-cell.
While Montage Skin Science's treatments are relatively fair-priced, they strategically present base prices which are subject to increase for every add-on you might have.
For example, you pay for an infusing treatment facial that costs 890 Php. Adding pure collagen to your treatment subjects you an additional 2,000 Php on top of it.
Montage offers unlimited warts removal, but they peg it at a fixed price depending on which part of your body you want surveyed: the face, the neck, or both.
Other centers charge per piece, which is better when you only have a couple of problem spots you can detect.
It's rather expensive to have a wart removal procedure, so you can hope that a lot of warts will be taken out to get a bang for your buck.
Treatment Experience
Clean and sterilized equipment
Attentive staff
Offers free consultation if you go to their branch in-person
Not all branches offering the same level of comfort or ambience
Some procedures take long
We visited the Montage Skin Science and Aesthetics home branch in Sgt. Esguerra, Quezon City. Upon entering the reception area, you can feel the ambience of a premium treatment at your fingertips, starting with a welcome drink.
Montage is a recognized authority in skin and medical aesthetics, and the standard they use is globally accepted. The premium is also evident from the modern, clean, and sterilized equipment they have.
They have separate cubicles for laser, aesthetic, and facial service rooms.
The best thing about Montage Skin Science and Aesthetics is that their specialists offer individualized measure techniques and services.
At the moment, they make it a point to only entertain 2 customers at a time in each branch, so you can be sure that the people servicing you will offer their undivided attention.
They also offer free, in-person consultations with their skin care specialists and physicians when you visit any of their branches. Their Sgt. Esguerra branch has a consultation office which offers privacy for clients and any questions they might have.
Realistically, not all branches of Montage may offer the same level of comfort or ambience. They're limited by space to accommodate a number of clients or have the same level of privacy for their consultation rooms.
At the same time, since Montage puts a paramount on individualized, two-at-a-time treatments, procedures may take quite long and walk-ins may have difficulty waiting for their turn.
Our Verdict
We found Montage to be a less expensive alternative to necessary pampering and skincare maintenance services. They offer a very wide variety of treatments to choose from, making them competitive with other brands.
Since their expansion into provinces around the country, it's also become more accessible to Filipinos seeking pampering nationwide.
In Montage, they say, "More than just beauty, your safety is our business." With what we've observed, we couldn't agree more.
As far as cosmetics and beauty enhancement procedures go, Montage has a way of humanizing their treatment. They take the time to carefully explain the expected results before rushing into the procedure.
We can feel safe in the hands of their specialists and doctors, and appreciate how each treatment is individualized for every customer.
They recognize that everybody and every body is different, and inform us of the risks involved in going for a treatment we might want, but isn't necessarily best for us. Be sure to check them out!