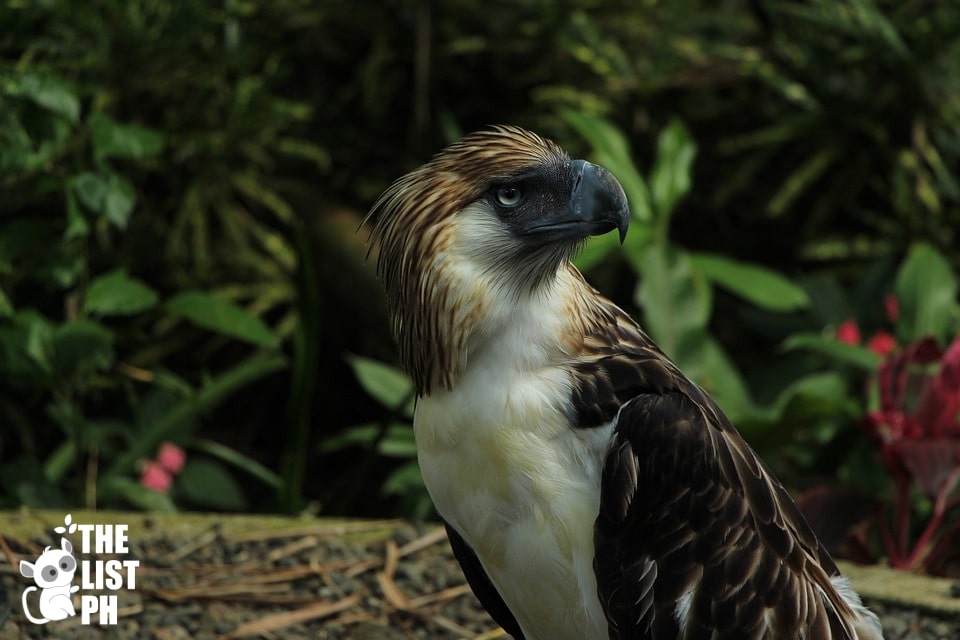 A Quick Look at the Top 20 Things You Can Do in Davao
One of the well-known tourist destinations in Mindanao is Davao. Tourists are drawn to the area for various reasons, including the people, food, and attractions.
The top attractions that you absolutely must see if you decide to travel to the stunning city of Davao are included in this article, so join us as we explore the beauty of Davao!
Things To Do in Davao
1. Visit Crocodile Park & Zoo.
Davao Crocodile Park & Zoo is ideal for people of all ages because it's a combination of a sanctuary, park, and zoo.
There are 61 animals in Davao Crocodile Park & Zoo. The zoo cares for the majority of the indigenous and threatened animals in Mindanao, which is nice to know.
Insider Tips
• Don't miss out on the talent show!
Depending on the day of your tour, they have different shows and stunts that you will enjoy.
• Bring an umbrella, mini fan, or extra shirt.
If you visit in the summer, expect it to be hot in the zoo.
• Don't worry about being hungry inside the zoo.
No worries about food and drinks since they have a canteen that offers affordable choices.
• You can feed the animals.
They allow you to feed the ostriches, crocodiles, and koi fish. You just have to buy their food inside the zoo.
2. Surf at Dahican Beach.
Beach lovers, skimboarders, and surfers frequent the crescent-shaped coastline of Dahican Beach to take in this uncomplicated, untainted piece of heaven!
The local government protects the location because it serves sea turtles. The word "dahik," which the inhabitants use to describe their act of returning from the sea to nest, is where the term "Dahican" originates.
Insider Tips
• You can buy fresh fish from the fishermen.
There are a lot of fishermen who sell fish on the island.
• There are surf instructors in the area.
If you want to learn how to surf, there are friendly and approachable instructors who can provide surfing lessons at a reasonable price.
3. Visit The Philippine Eagle Center.
The sole community of Philippine eagles can be found at the eight-hectare Philippine Eagle Center. The rest of the park, open to the public, offers an enthralling introduction to the avian biodiversity indigenous to the Philippines.
Watch as wildlife rangers work with eagles and other birds of prey to demonstrate their skills and tricks during these exciting shows at the center's Flight Zone!
Insider Tip
• They sell souvenirs to benefit the center.
Vendors there support their foundation by selling many hand-crafted and locally produced goods that you can buy.
4. View the whole city from Jack's Ridge.
It's fun to hang out at Jack's Ridge Resort and Restaurant while visiting Davao City. It's a charming spot where you can indulge in a delicious dinner and soak in great views.
It features a series of great dining spots strategically placed all around the premises to allow each tourist the freedom to select a restaurant without missing the breathtaking scenery!
Insider Tips
• The view is especially magnificent at night.
Go at night if you want to see the city lights while dining.
• Bring a light jacket.
It's a little bit cold in the area, so make sure you have your jacket with you, especially if you're visiting at night.
5. Hike Mount Apo.
Mt. Apo Natural Park is a beautiful outdoor recreation area with remarkable biodiversity and plenty of hiking routes for everyone to enjoy! It is home to the tallest and most famous mountain in the Philippines.
There are 22 designated mountains in the park, with Mount Apo (Bundok Apo), at 2,954 meters, being the tallest and most notable!
Insider Tip
• The hike can last up to 3 days, so you'll need to buy all you need.
Food for the 2-3 days of trekking can easily be purchased at the market in Santa Cruz. You can bring your guide to the market to help you buy everything you need.
6. Relax in Samal Island.
Samal Island is a popular tourist destination for visitors to Davao City, as it is only 2 kilometers away by ferry. It is popular for its stunning beaches and world-class snorkeling and diving locations, making it the ideal tropical getaway!
Insider Tips
• Explore the island on a motorcycle.
Either rent a motorcycle or get a habal-habal driver to take you around the island so you can discover everything.
• Try amik.
Amik is similar to pancit bihon in appearance but is crunchier, a touch oilier, and sweeter because it is made from cassava or corn. It's a must-try when you are in Samal!
7. Visit Kopiat Island.
Kopiat Island is covered in coconut trees, while the shores are dotted with various mangroves. It is endowed with a long shoreline covered with excellent white beaches and the clean, tranquil waters of the Davao Gulf!
Insider Tip
• Go during the dry season.
January to April is the best time to visit the island. While diving and snorkeling are available all year, these months offer the island's finest visibility and weather!
8. Explore Roxas Night Market.
The Roxas Night Market in Davao City has the best food and deals when you're in the mood for shopping and eating.
Due to its accessibility and the range of items it offers, the experience has become quite popular with Davao City residents and tourists!
Insider Tips
• Go early!
There are limited seats for dining, so it is advisable to go early.
• This is the best place to buy pasalubong.
The night market has excellent souvenirs like fridge magnets, key chains, and shirts. If you want to save money, you must visit them!
9. Discover Eden Nature Park.
Plenty of fun activities await visitors of Eden Nature Park, a 75-hectare resort.
You can stroll around the Deer Park, Flower Garden, Lola's Garden, and Butterfly Garden, visit Tinubdan to discover more about the local way of life, or get lost in the Bamboo Maze.
Additionally available for thrill seekers are the Skyrider, Skyswing, Skycycle, and Skywheel.
Numerous lodging options are available inside the resort for those who want to stay longer, and there are also several cafés and restaurants in the park where visitors may get snacks, meals, and drinks.
Insider Tips
• Allot a day to explore this place.
The place is a little far from the city, so if you don't want to be rushed and you want to enjoy the place, allot a day to explore this place.
• Rent a van or a private car.
We recommend something other than commuting here, especially if you are a big group or traveling with family or kids. There are only a few options to travel back and forth here.
10. Visit China Town.
Visiting a place's China Town always makes for an interesting cultural experience, and the same can be said for Davao's version.
There are several commercial establishments in Davao Chinatown, including retail malls that sell products made in China and electronics and grocery items.
There are also banks and restaurants within Chinatown, making it a stand-alone tourist destination! They also plan events and programs for each Chinese New Year to highlight the local Chinese community's culture in Davao City.
Insider Tip
• Visit their shopping centers.
You will find many good deals in their shopping centers, like electronics.
11. Have a good time at Island Buenavista.
Plan the most unique overnight vacation on your very own private island off the coast of Davao with 10 of your closest friends!
Island Buenavista is a tiny island with white sand beaches, crystal-clear water, a complete crew, cozy lodging, delectable meals, and if you choose, water activities!
Insider Tip
• Book your stay months ahead.
The island is usually fully-booked. If you want to enjoy this prestigious private island, plan ahead and book your stay months before your tour.
12. Check out Malagos Garden Resort.
The Malagos Garden Resort is the ideal location for unwinding and enjoying nature. You and your loved ones will undoubtedly enjoy the area's many attractions as it is a well-kept tourist destination.
Insider Tips
• Try their buffet lunch.
They have a buffet lunch included in your entrance fee with many stations and food variations per station that you must try if you're visiting the park.
• They have animal shows.
Don't miss out the park's animal show like birdshow by checking the schedule before you roam inside the park.
13. Unwind at People's Park.
The expansive Davao City People's Park features a 1000-meter jogging trail, numerous plants, covered seating spots, and refreshing landscapes!
The park is located in the city's core and is encircled by high-rise structures, hotels, and shopping malls.
Insider Tips
• The park has split opening hours.
The park closes at 10 AM for cleaning and will open again at precisely 2 PM.
• You can have a picnic with your family.
There are many convenience stores and restaurants nearby, but if you want to have a picnic or potluck with your family, the park allows you to bring food.
14. Get lost in Isla Reta.
You can spend one or two nights at a resort to take in the refreshing energy of this beautiful location. You can explore this beauty in one day after paying the entrance cost.
This resort features an outdoor barbecue, volleyball courts, an open function hall, and picnic areas!
Insider Tip
• You can camp out overnight.
If you're free-spirited, you can bring your tents (or rent one out there) and camp out for the night. You can also bring food from Samal to grill there, such as raw fish or meat.
15. Try durian!
Davao is known as the "Durian Capital of the Philippines," and for good reason. The city produces some of the world's most delicious and high-quality durian fruit.
At the heart of Davao's durian scene is the Durian Fruit Festival, held every August in the city. Here, visitors can try various durian cultivars, each with its unique taste and texture.
With its delicious flavor, unique texture, and health benefits, it's sure to be an experience you'll never forget!
Insider Tip
• Go during durian season.
Durian season usually runs from August to October.
16. Visit Museo Dabawenyo.
The former site of the municipal court is now home to Museo Dabawenyo, which serves as a testament to the long history of the Dabawenyos!
This museum aims to educate the public about the island's rich cultural heritage through stunning artwork, old photographs, and educational monuments.
Insider Tip
• Get a guide when visiting.
Visit the museum with a tour guide and get amazed by how rich Mindanao's culture and heritage are. Also, the guides are knowledgeable and informative.
17. Stop by Davao Butterfly House.
Davao Butterfly House is a protected refuge for butterflies, plants, flowers, and unusual animal and insect species like scorpions, birds, fish, and more!
Insider Tips
• Don't use flash when taking photos.
You can take photos of their butterflies inside the garden, but they will not allow you to use flash for the butterflies' protection.
• Go early in the morning.
Butterflies are the most active in the morning when it's not hot. This is the best time to see them mating, dating, and dancing!
18. Try civet coffee.
Davao City is home to some of the world's most exquisite coffee beans, including the highly coveted civet coffee.
Known locally as "kapeng Alamid," civet coffee is made from beans partially digested by civet cats, resulting in a unique and complex flavor profile that coffee connoisseurs worldwide prize.
In Davao, you can witness the entire process of creating this exquisite coffee firsthand, from observing the civet cats in their natural habitat to watching skilled artisans carefully roast and brew the beans!
Insider Tip
• You can try civet coffee in Crocodile Park.
Optionally, there are a lot of shops too that sell civet coffee.
19. Discover D'Bone Collector Museum.
Just as it sounds, this Davao museum houses a sizable collection of animal skeletons, including the 41-foot skeleton of a sperm whale.
More than 200 well-preserved skeletal remains represent species from every imaginable sphere of life and environment.
Insider Tip
• Ride a taxi going there so it won't be hard finding the museum.
Driving yourself or riding a bus could be a bit hard to find the museum as it is up some narrow streets.
20. Explore Kadayawan Village.
The cultural residences of the Lumad and Moro groups were relocated and rebuilt in this village, which is also referred to as a hub for the unity of culture in Davao. The park celebrates the various cultures in Mindanao and throughout the Philippines!
These residences are an impressive example of Philippine architecture, but the neighborhood highlights significant rites and traditions!
Insider Tips
• Try wearing their traditional clothing.
The Kadayawan village also offers visitors a chance to wear traditional dresses for a reasonable price.
• Don't miss out on the Kadayawan Festival.
There is an annual festival held in the village every third of August, and the people who live there are the ones who perform street dances.
---
The numerous excursions in Davao highlight both the natural beauty of the city and its rich past. Get out of your comfort zone and add Davao to your list of future travel destinations!