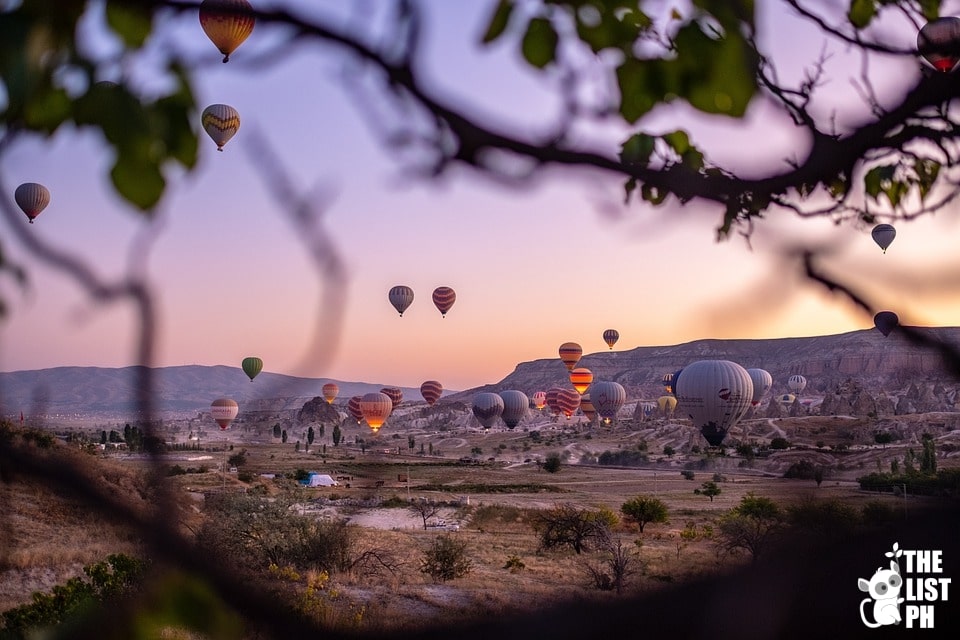 9 Fun Things to Do in Clark
There is never a lack of things to do in Clark because of its thriving culture, extensive history, and wealth of attractions. There is something in this city for everyone, whether you enjoy history, the outdoors, or are just seeking a fun break!
This article will explore some of the best things to do in Clark, Pampanga. Read on to learn more!
Things to Do in Clark
1. Visit the Clark Freeport Zone and the Clark Special Economic Zone.
The Clark Freeport Zone is a former United States Air Force base that played a significant role in the history of the Philippines.
The base is now a popular tourist destination, allowing visitors to take a guided tour of the site. The time takes you through the various buildings and structures of the base, giving you a glimpse into the area's history!
Clark Freeport Zone serves as an economic and commercial hub in addition to being a tourist destination. With its learning, amusement, and relaxation facilities, you will surely love Clark Freeport Zone!
Insider Tip
• Try local delicacies.
While you're in the area, there are a lot of restaurants and stalls that you will see offering Kapampangan dishes that you must try. You can choose what food you want to taste that you'll only see here in Clark!
2. Visit Clark Museum.
Anyone interested in the history and culture of the Philippines must visit the Clark Museum! The museum has a sizable collection of items and displays highlighting the region's rich heritage.
The museum chronicles the history of the inhabitants of Clark from the Paleolithic Era to the Present. The museum also has a 4D theater where visitors can experience Philippine history firsthand!
Insider Tip
• Try their 4D Theater.
Your tour won't be complete without experiencing their 4D theater! The 4D theater offers admission for Php 100 per person!
3. Check out the Hot Air Balloon Festival.
The return of this annual two-day event at Clark Global City is a great way to ring in the summer by spending the whole weekend taking in live music and gazing up at hot air balloons in the sky!
Insider Tips
• They don't allow minors.
Only adults are permitted at this event. An adult must accompany all attendees between the ages of 13 and 17.
• Fill up your stomach beforehand and hydrate.
Take a heavy meal and hydrate yourself before going to the festival because it will be long hours of standing, especially when the music festival starts.
• Practice CLAYGO.
The organizers will penalize violators, so we encourage you to avoid throwing trash anywhere. Trash bins will be located in every area of the venue.
4. Check out the local food scene.
Clark is known for its culinary delights. We are home to several restaurants offering traditional Filipino and international cuisine.
Some must-try local dishes include sisig, adobo, and halo-halo. You'll be amazed by the way they cook and serve their food!
Here are some great restaurants you can try when you visit Clark:
1. Matam-ih Authentic Kapampangan Cuisine
2. Mangan Tamu/Commercio Central
3. Clark Lomi House & Restaurant
4. Wu Xing By Clark Marriott
5. Binulo Restaurant
Insider Tip
• Reserve a table online to skip the waiting time.
If you have a car or are dining with a large party, try to make an online reservation whenever possible so you won't wait long to be seated or find a table.
5. Go shopping at Duty-Free.
Duty-Free offers an exciting shopping experience for travelers with its wide variety of duty-free items, ranging from cosmetics, fragrances, liquor, tobacco, and electronics to jewelry, watches, fashion accessories, apparel, and more!
It has a wide selection of products worldwide, including international brands, local products, and handcrafted items. Customers can also find a section dedicated to duty-free items, making it a great place to find a bargain!
The store displays hundreds of products and offers competitive prices to enjoy! The store also provides a convenient shopping experience with its helpful staff, ample space, and extended hours!
Insider Tips
• They are the best place to go for wine and liquor.
You'll only find a lot of liquor and wine in a duty-free store. They also offer it for a lower price than other liquor stores.
6. Try horseback riding at El Kabayo.
If you want something exciting to do in Clark, you must try horseback riding in El Kabayo! They offer not only a horseback riding experience but there's also a cafe in the area!
Whether you are a beginner or an experienced rider, El Kabayo offers various horseback riding packages, such as single or double rides, El Kabayo falls lifts and special riding packages!
The horseback riding experience is a unique way to explore the local area. The cafe provides a great place to relax and enjoy a coffee or a meal.
Insider Tips
• They offer photo opportunities.
You can take as many pictures as you like and tour guides can take a picture for you for free!
• They allow you to ride on your own.
The whole area can be explored on your own! You can enter the Greenbelt areas if you're a more experienced rider and enjoy the peaceful place with your horse!
7. Visit their water attractions.
Clark is home to some of the country's best water activities and attractions. From the beautiful hot springs to the thrilling waterslides of Aqua Planet, Clark has something for everyone!
Here are some of the recommended water activities and attractions in Clark:
1. Aqua Planet
2. Puning Hot Spring & Restaurant
3. Fontana Hot Spring Leisure Parks
Insider Tip
• Wear proper swimwear.
Wear appropriate clothing and bring everything you need. Some of the resorts will require you to wear swimwear.
8. Visit their Zoo and Adventure Parks.
Clark is also home to numerous attractions and activities, from zoos to adventure parks. They have a lot of zoos that are home to a wide variety of animals, including tigers, lions, bears, monkeys, camels, giraffes, and more!
Visitors can also enjoy various activities such as zip lining, bungee jumping, ATV rides, and paintball. Listed below are zoos and adventure parks you can visit in Clark!
1. Dinosaurs Island
2. Zoocobia Fun Zoo
Insider Tips
• They allow visitors to feed animals.
A Birds of Paradise enclosure, a Flower Maze, a petting area where you can experience bottle-feeding baby goats and pigs, and more are among the zoo's attractions.
• They have a luge ride similar to the one in Sentosa, Singapore!
The theme park is home to the Zoo Ride, the first gravity car in the Philippines modeled after the Luge Ride in Sentosa, Singapore, in addition to allowing visitors to view the park's flora and fauna.
9. Have a good time in Hann Casino Resort.
The new Hann Casino Resort is the first fully integrated casino resort in Clark Freeport Zone. As you enter the casino, you'll be greeted with welcoming smiles and receive their extraordinary hospitality!
They offer the most luxurious gaming environment in Clark, along with Las Vegas-style gaming facilities. They have thrilling raffle draws, VIP gaming, junket gaming, over 800 slot machines, 91 gaming tables, and 44 electronic table games!
The casino's colorful environment, live entertainment, upscale shopping area, and abundant 24-hour food and beverage service are guaranteed to make you feel like a winner every time!
Insider Tips
• Go light with your first bets!
If you're a first-timer, determine your budget before you place your first bet so you'll be sure you can afford to lose that money; and, if you win, use that money for your new bet.
• Book a reservation online.
To avoid a hassle on your trip, the Hann Casino and Resort requires all the guests to book a reservation online. You'll also enjoy their discounted promo rates and reservation packages from their main website.