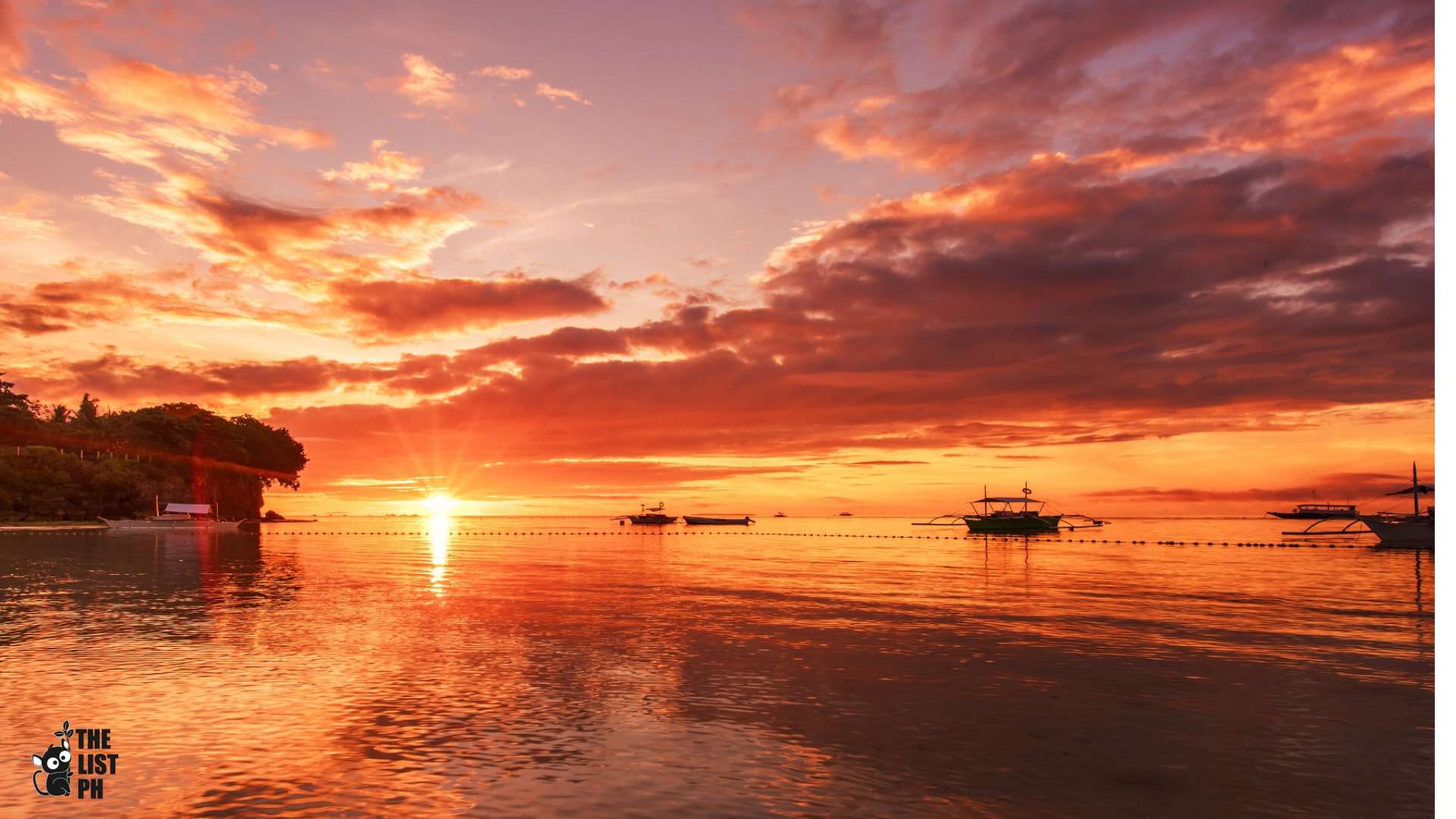 10 Best Sunrise Spots In The Philippines

There is nothing quite like the feeling of witnessing the sun rise from the horizon, painting the sky with glorious colors. Luckily, the Philippines is a country blessed with many beautiful sunrise spots.
Whether you are a photography enthusiast or simply just want to start your day with an amazing sight, be sure to check out these top 10 best sunrise spots in the Philippines.
1. Mount Pulag National Park – Benguet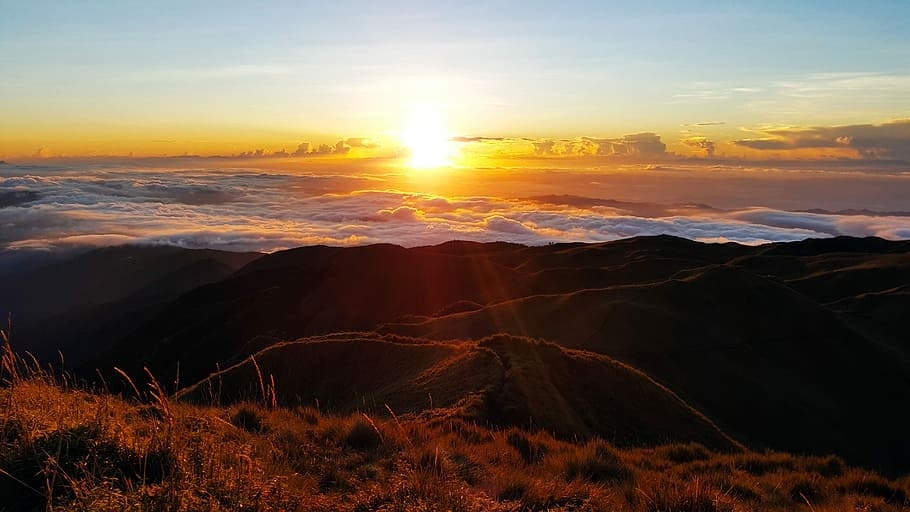 Location: Ambangeg Ranger Station, Daclan, Bokod, Benguet
Website: https://benguet.gov.ph/
Facebook: https://www.facebook.com/profile.php?id=100064324286535
Contact Details: 0961 249 9071
Price:
Entrance Fee – Non-Local Residents – P175 (Weekdays) | x2 on Holidays and weekends
Admin Fee For Local Residents – P25 (Weekdays) | x2 on Holidays and weekends
Mount Pulag National Park, standing at 2,922 meters above sea level, is the highest peak in Luzon, Philippines. It offers breathtaking views of the sunrise, the sea of clouds, and even the magnificent Milky Way Galaxy on clear nights.
The trek to the summit is challenging and recommended for intermediate to advanced hikers. There are four trails to choose from: Ambangeg Trail (the easiest and most popular), Akiki Trail, Tawangan Trail, and Ambaguio Trail (the longest and most difficult).
Pro Tip:
Don't forget to bring a medical certificate stating that you are "fit to hike" or "fit for physical activities," as it is a requirement by the Department of Environment and Natural Resources (DENR).
2. Mount Apo National Park – Davao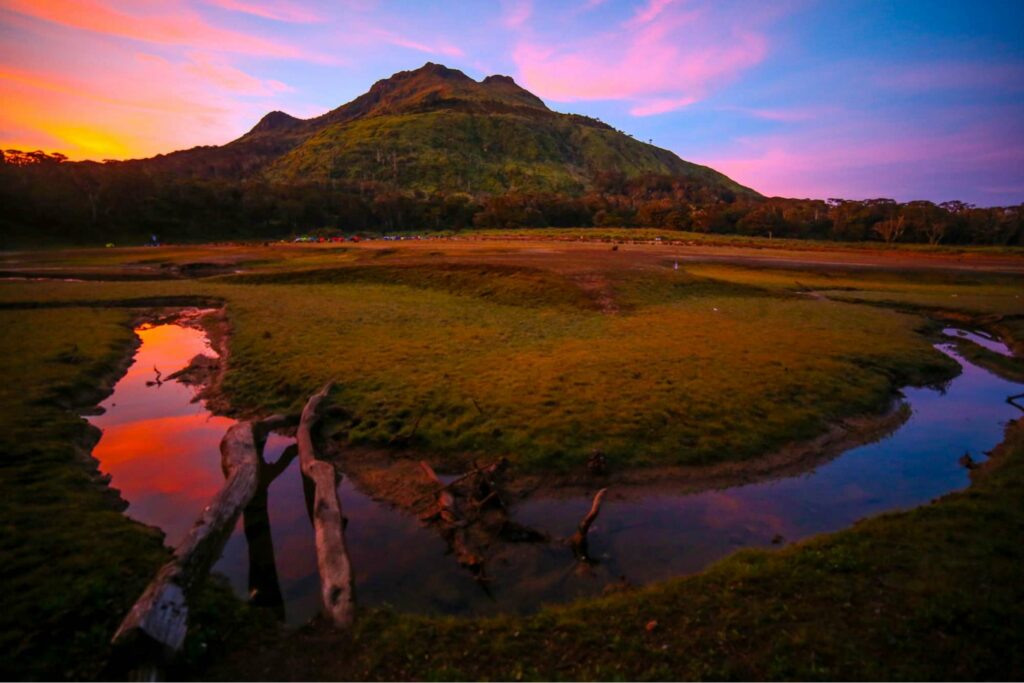 Location: Mt. Teril, Kapatagan,, Digos City, Davao del Sur
Facebook: https://www.facebook.com/AngtadmountaineersMountainTrip/
Email: [email protected]
Contact Details: 0906 059 3011
Price:
Backtrail – P4,500
Circuit – P6,000
Traverse – P6,500
*Includes transpo (from Dvo-Jump off vv.), guide fee, permits and certificate, camping fee (for circuit and traverse), and exit fee (for traverse only) and full subli jersey.
Mount Apo Natural Park boasts 22 named mountains, with Mount Apo standing as the highest and most prominent peak in the Philippines at 2,954 meters. You can see the sunrise from the summit as early as 4:30 AM.
As an active volcano, it is also home to the rare Philippine eagle and offers a diverse landscape with various peaks, valleys, and attractions like Malasita Falls, Sibulao Lake, and the Kisinte Hot Springs.
Pro Tip:
After witnessing the sunrise, treat yourself to a relaxing side trip at Upper Colan to Mundo Apo Hot Spring. Take some time to unwind in the 30-degree water and enjoy a rejuvenating hour amidst the natural beauty.
3. Chocolate Hills – Bohol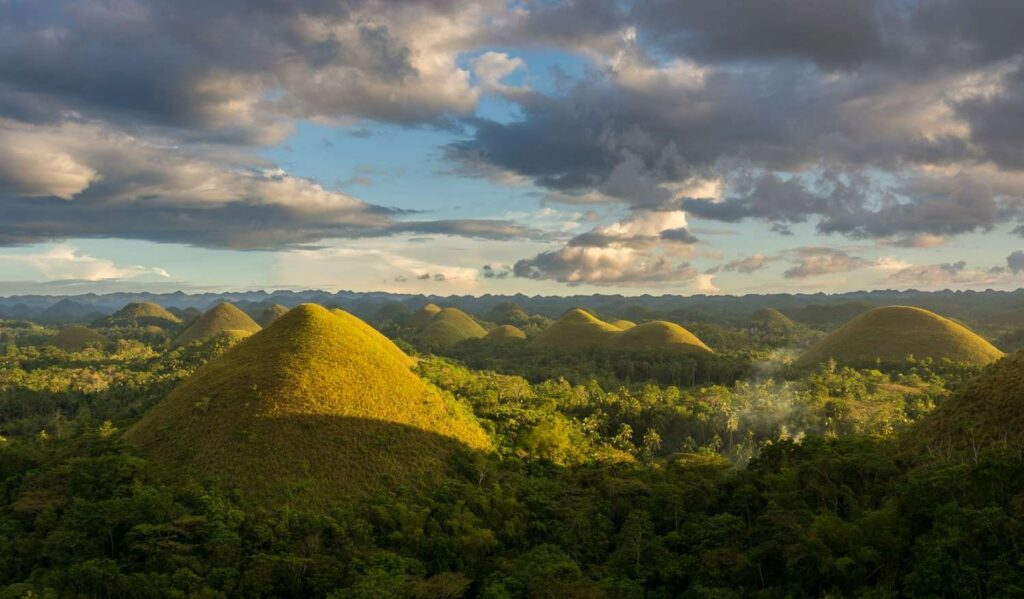 Location: Camanayon, Barangay Buenos Aires, Carmen, Bohol
Website: https://www.chocolatehillsadventurepark.com/
Facebook: https://www.facebook.com/p/Chocolate-Hills-Adventure-Park-100057416322281/
Instagram: https://www.instagram.com/chocolatehillsadventurepark/
Email: [email protected]
Contact Details: 0946 341 4769 | 0921 770 3226
Operating Hours:
Monday to Sunday – 8:30 AM to 5:30 PM
Price:
The viewing deck at the Chocolate Hills Complex in Carmen is the most popular spot for travelers to witness these unique and iconic mounds, which are incredibly stunning at sunrise.
After enjoying the sunrise, go to Chocolate Hills Adventure Park, Bohol's latest eco-tourism adventure park, where you can have fun with outdoor activities like hiking, mountain biking, tree-top rope challenges, and horseback riding trails.
Pro Tip:
Plan your visit during the dry months of January to May. This period offers clearer skies and better visibility, making it an ideal time to witness the beauty of the Chocolate Hills in all their glory.
4. Kiltepan Viewing Deck – Sagada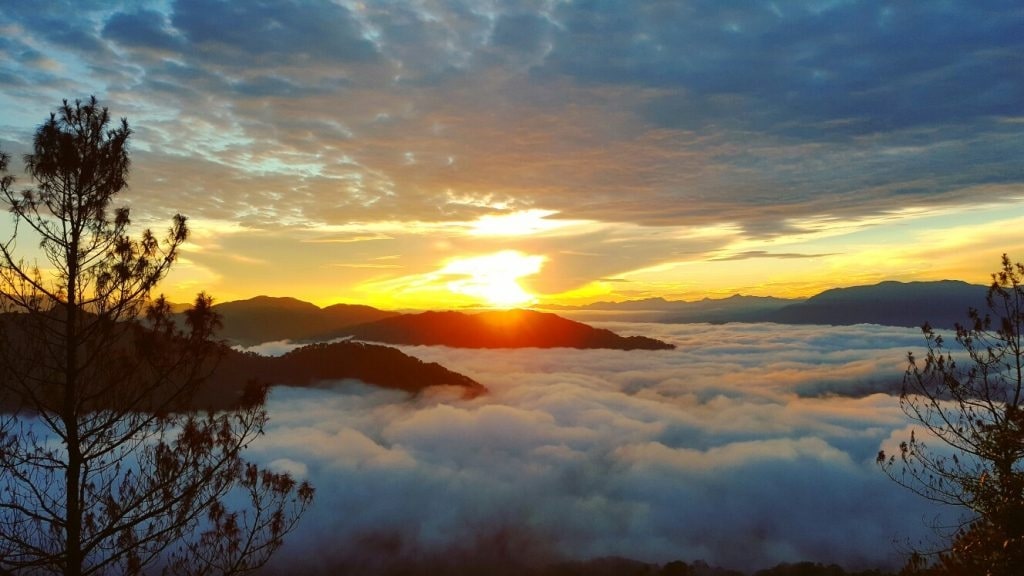 Location: South Rd, Sagada, 2619 Mountain Province
Website: https://sagada.gov.ph/
Facebook: https://www.facebook.com/Sagadatourism/
Instagram: https://www.instagram.com/sagadamunicipality/
Email: [email protected]
Contact Details: 0945 638 9936
Operating Hours:
Monday to Sunday – 6 AM to 5 PM
Price:
Entrance Fee – FREE
Jeepney Ride – P500 (from town proper going to Kiltepan Viewdeck and back)
Kiltepan View, also called Kiltepan Peak or Kiltepan View Deck, lies on the eastern side of Sagada, surrounded by pine trees, making it an excellent spot to witness breathtaking sunrises.
For DIY travelers, start by visiting the Sagada Municipal Tourist Information Center at the town proper. From there, you'll need to book transportation to Kiltepan View, as all Sagada tours are regulated by the local government.
Pro Tip:
Enjoy the sunrise with a hot cup of champorado (sweet rice porridge) and coffee. The park is surrounded by mini stores and eateries where you can buy these delicious breakfast treats.
5. White Beach – Boracay Island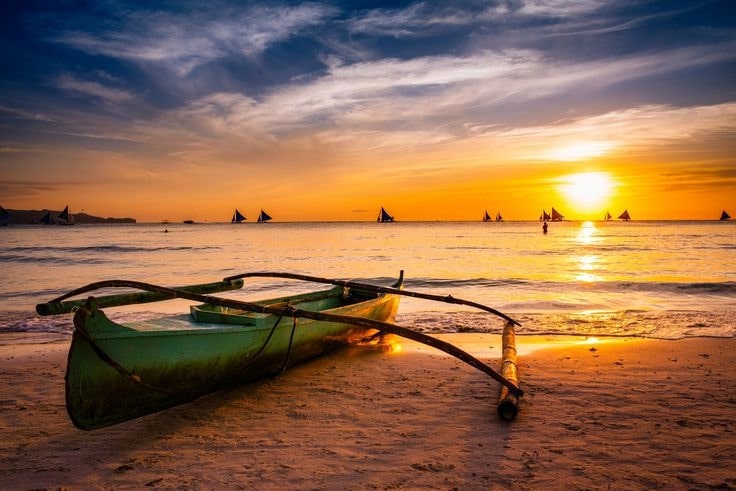 Location: Boracay, Aklan
Boracay's reputation for beautiful sunsets also means it offers stunning sunrises. While White Beach is a famous sunrise spot, you should try going to Mt. Luho, the island's highest peak.
From the viewing deck, you'll experience the sun slowly rising up and painting the entire island in a warm orange glow.
Pro Tip:
You can take a tricycle to Mt. Luho for an easier route. Once you reach the tricycle's drop-off point, you'll just need to climb a flight of stairs to reach the viewing deck.
6. Valugan Boulder Beach – Batanes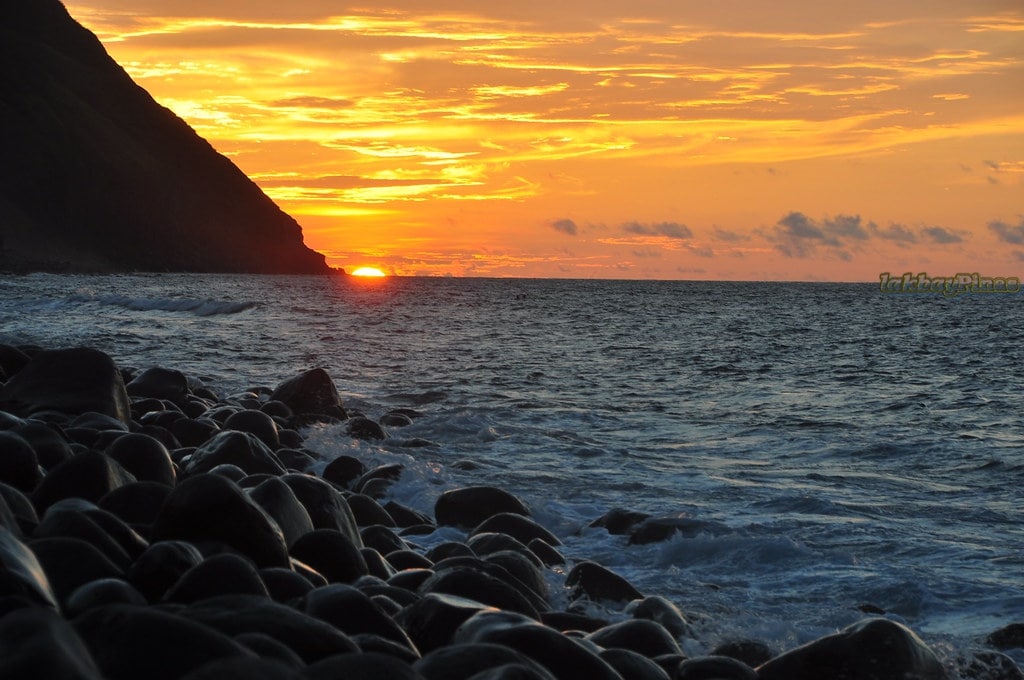 Location: Contra Costa Rd, Basco, Batanes
Valugan Boulder Beach, locally known as Chanpan and popularly called Valuga (which means east), has boulders scattered along the beach that are believed to be remnants of volcanic eruptions from Mt. Iraya around 325 BC.
Despite swimming being prohibited due to the rugged terrain, Valugan Boulder Beach remains popular among visitors for its breathtaking beauty and serene ambiance, making it an ideal spot to witness a calming sunrise.
Pro Tip:
Wear beach shoes or sandals to ensure a comfortable walk on the boulders. Be mindful of where you step, as the terrain can be dangerous.
7. The Boardwalk, Cloud 9 – Siargao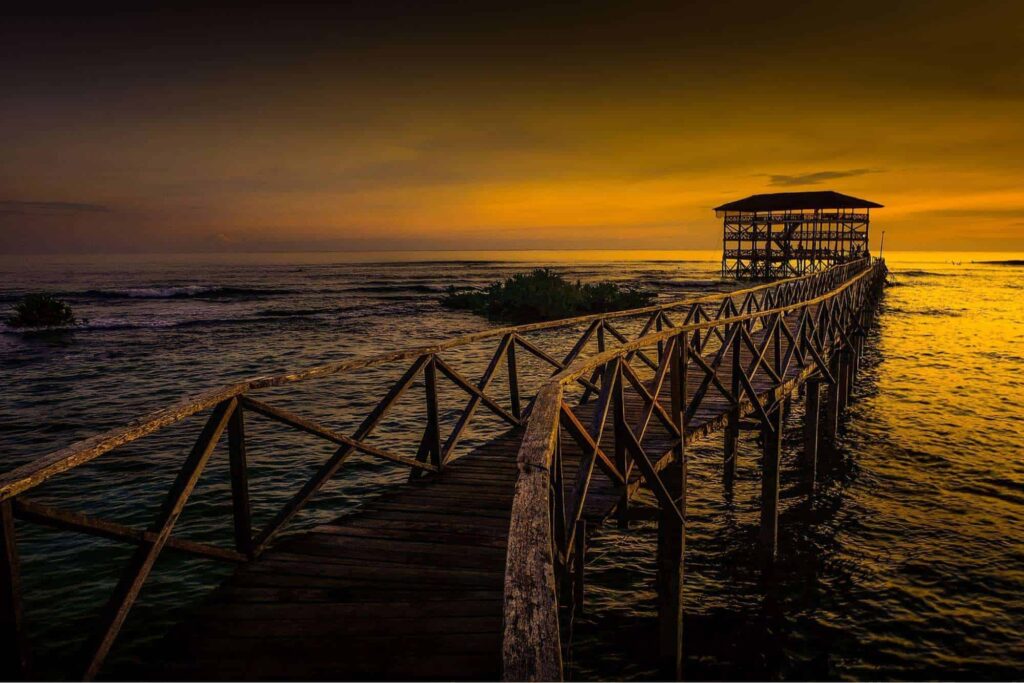 Location: Siargao Island, Cloud 9 Dr, General Luna, Surigao del Norte
Located in Cloud 9, Siargao, known as the best surf break in the Philippines, the Boardwalk is a 100-meter-long, 3-story observation deck on stilts, offering surfers a place to unwind and watch others ride the waves.
It's also a popular tourist spot, providing beautiful views of both sunrise and sunset.
Pro Tip:
Cloud 9 is best suited for experienced surfers, and the ideal time to catch the waves is from July to December.
8. Pusan Point – Davao Oriental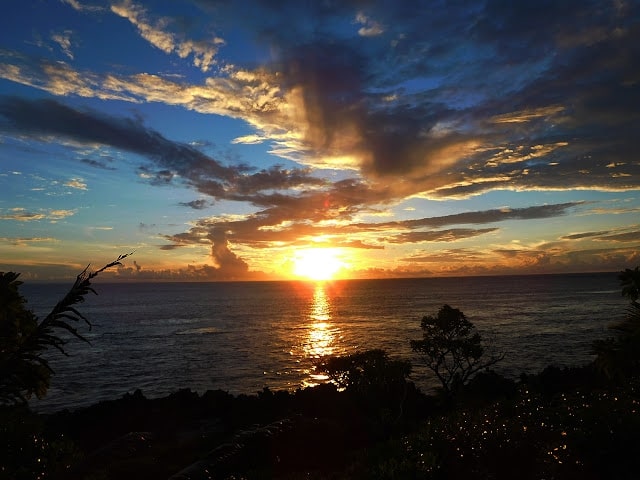 Location: Santiago, Caraga, Davao Oriental
Facebook: https://www.facebook.com/caragana13
Email: [email protected]
Contact Details: 085 815 6040
Price:
Entrance Fee – P75 (per person)
Pusan Point in Caraga, Davao Oriental, is a hidden gem known for being the easternmost part of the country where the first rays of sunrise touch the land. In the year 2000, it made history by witnessing the "First Millennium Sunrise."
The Pusan Point Eco-Park offers various attractions, including two old lighthouses, a Jubilee Cross, a Meditation kiosk, an Amphitheater, a swimming pool, a jogging lane, and a resting area.
Pro Tip:
The walk to the best viewing spots can be a bit steep, so make sure to wear comfortable shoes.
9. Manila Baywalk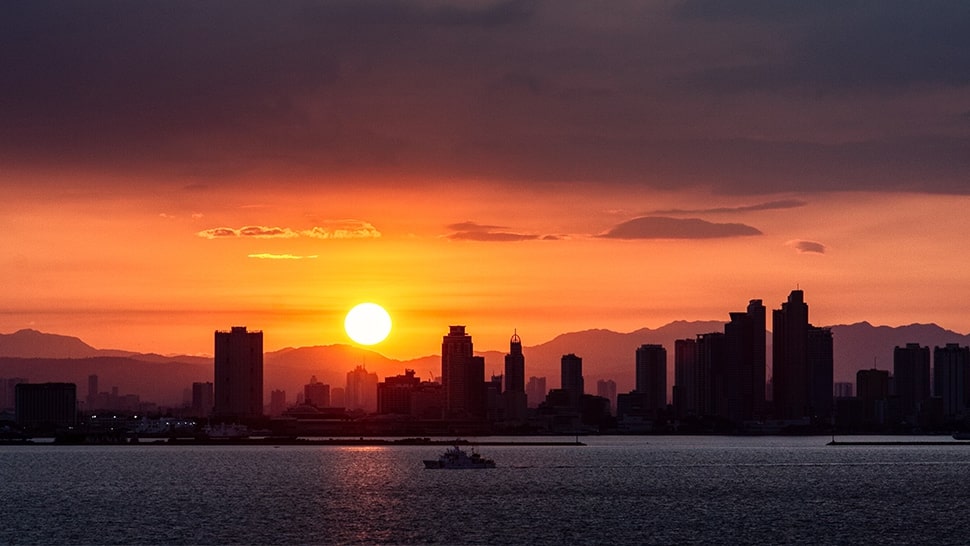 Location: Roxas Blvd, Malate, Manila, 1004, Metro Manila
If you live in the city and don't have time to travel or hike, one of the best sunrise spots is Manila Baywalk. This beautiful seaside esplanade is famous for its sunsets as well, and it offers stunning views of Manila Bay.
The two-kilometer stretch runs along Roxas Boulevard, from the US Embassy near Rizal Park up to the Cultural Center of the Philippines just past the Manila Yacht Club.
Pro Tip:
The best time to see the sunrise at Manila Baywalk is at around 5:30 AM.
10. Tagaytay City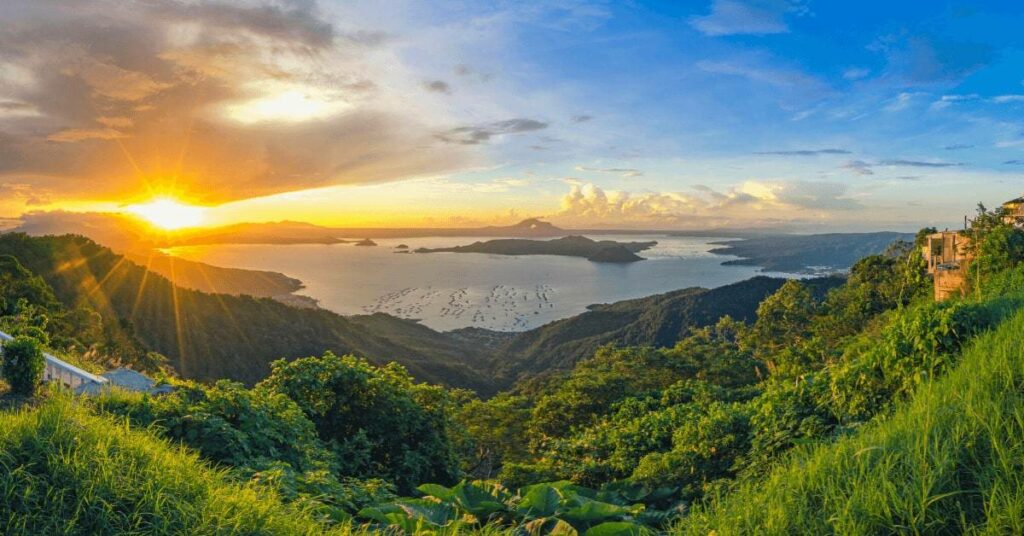 Location: Tagaytay City, Cavite
Website: https://tagaytay.gov.ph/
Facebook: https://www.facebook.com/LGUTagaytay/
Contact Details: (046) 888 9500
If you are looking for a quick city getaway, you might want to check out Tagaytay, a highland city known for its refreshing breeze and amazing views of Taal Volcano and Lake.
You can enjoy the beauty of Taal Volcano and Lake from different perspectives at Taal Vista, Balay Dako, and Escala Tagaytay. These scenic spots are perfect for watching the sunrise and taking memorable photos.
Pro Tip:
After watching the sunrise, head to Mahogany Market for a bowl of hot, steaming "bulalo", a Filipino beef soup made with bone marrow. It's a great way to warm up on a cold morning.