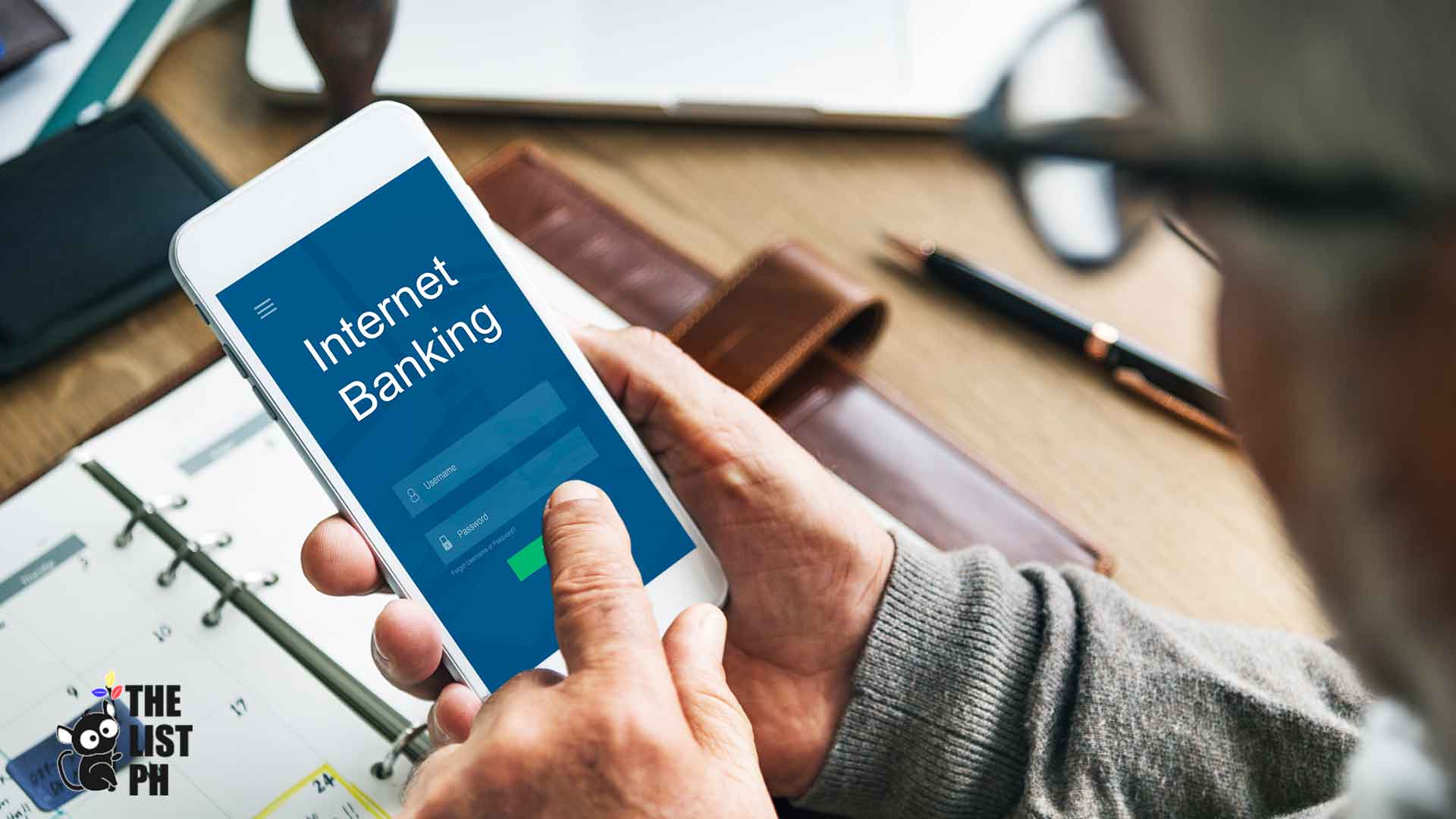 Top 6 Online Payment Gateways for Businesses in the Philippines
How We Picked the Best Payment Gateways
1. GCash Payments
Setup fee: None
Monthly fee: None
Transaction fee: 2% (waived for individual merchants; waived for most businesses on 1st year)
Payment types accepted: QR code, payment through registered phone number
| | |
| --- | --- |
| Google Play | 4.2/5 |
| App Store | 3.4/5 |
| Trustpilot | 1.4/5 |
| Total reviews | 3/5 |
| Score consistency | 3/5 |
| | |
| --- | --- |
| Available Payment Options | 3.5/5 |
| Fees | 4/5 |
| Security | 3.5/5 |
| Customer service | 2/5 |
Widely used by millions of Filipinos nationwide
Verification of completed transactions through SMS or email
Send money or pay stores using phone number
Linking of GCash merchant wallet to personal GCash wallet
2% transaction fee for non-individual merchants
Subpar customer service
Frequent application maintenance
GCash is supported by millions of customers and merchants nationwide – and the number keeps increasing. Due to their increasing popularity, many customers and sellers put trust in each other when transacting through GCash.
Aside from its soaring popularity, GCash can be set up as a payment gateway for free! We recommend you use this whether as an individual merchant or for your non-individual business.
GCash allows its users to pay via QR or to send money through phone numbers. We found this unique feature convenient, allowing many merchants and customers to transfer their money without the burden of remembering a long string of bank account numbers.
One of the biggest advantages it provides is having your personal wallet and business wallet in one app. As a business owner, having an app segregate your wallets is a huge convenience that we know can help you in managing your finances.
Unfortunately, the convenience GCash provides comes with a transaction fee for certain types of users. An imposed 2% transaction fee incurs for non-individual merchants relying on the app.
GCash also frequently performs maintenance on their platform. This often renders their payment systems offline, which hinders you from transacting with your clients.
Lastly, you may experience difficulties resolving your in-app or transaction issues with GCash. Our experience mirrors many users' stories of long delays when it comes to taking care of concerns.
2. Maya Payments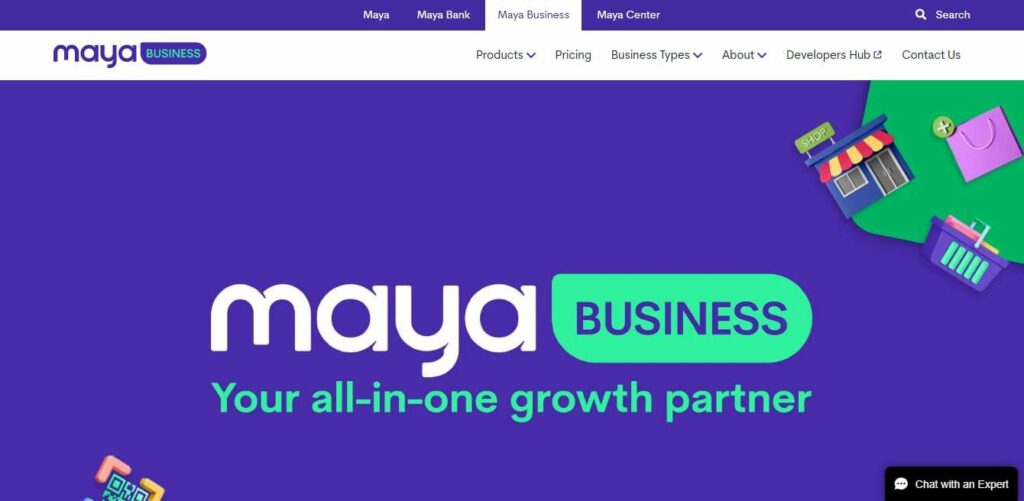 Setup fee: None
Monthly fee: Php 779 (Maya Terminal Lite), Php 949 (Maya Terminal)
Transaction fee: 1% MDR – 3.25% MDR (varies depending on the associated bank used for payment)
Payment types accepted: QR code, Credit and debit cards (Visa, Mastercard, JCB), Maya E-wallet
| | |
| --- | --- |
| Google Play | 4.4/5 |
| App Store | 4.8/5 |
| Trustpilot | 1.5/5 |
| Total reviews | 3.6/5 |
| Score consistency | 3.6/5 |
| | |
| --- | --- |
| Available Payment Options | 4.5/5 |
| Fees | 3/5 |
| Security | 3/5 |
| Customer service | 2.5/5 |
Offers five payment gateway options
Online and in-store payment gateway options 
Widely used in stores and malls nationwide 
Monthly fees 
High Merchant Discount Rate (MDR)
Formerly known as Paymaya, Maya now acts as one of the leading payment gateway options here in the Philippines. The Maya terminal and Maya's payment options are available in key stores and malls nationwide.
With over five payment gateway options, we are sure you can find the one that suits your business. Whether you are starting out or looking for a long-term payment gateway for your business, we find that Maya offers flexible options.
Their payment options can be used solely for online or in-store purchases, or both. The best thing is that every option you choose can automate reports for you in fixed intervals (daily, weekly, and monthly).
This advantage can be partnered with its ability to take various payment methods, such as QR codes, credit/debit cards, and through the Maya e-wallet.
Despite its flexible payment gateway schemes, you may hesitate to acquire one due to their monthly fees. It mirrors a subscription-based purchase when you automate your transactions with Maya.
And the fees do not stop there. Merchant Rate Discounts with Maya are relatively higher than other merchants', which may not be the best option when your current business focus is to prioritize profits over convenience.
3. Dragonpay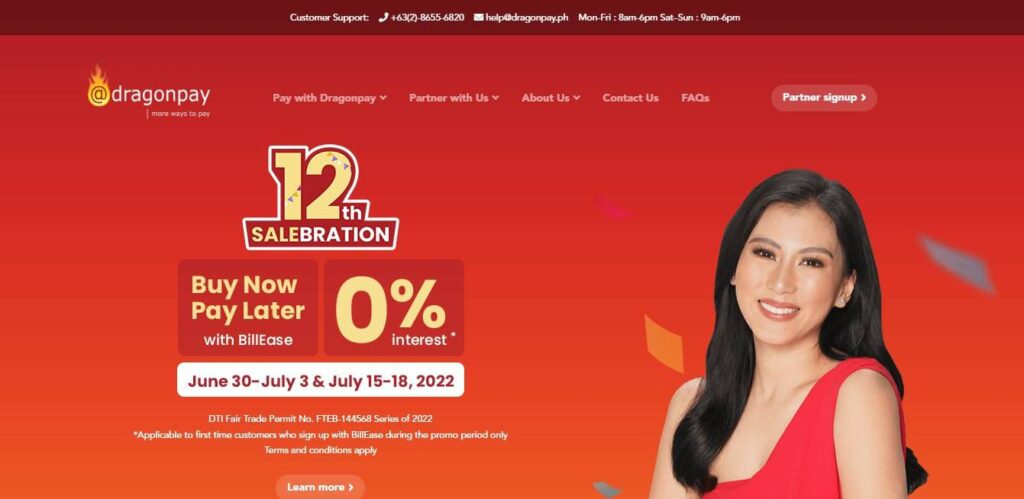 Setup fee: Php 36,000 (including VAT; waived for merchants in the Philippines)
Monthly fee: None
Transaction fee: Php 10 for Online banking, Php 15 for OTC bank deposits, Php 20 for Remittance services
Payment types accepted: E-wallets, Bank deposits, Remittance services, Cash on Delivery (COD)/ Over-the-counter transactions
| | |
| --- | --- |
| Google Play | 2.2/5 |
| Total reviews | 2.2/5 |
| Score consistency | 2.2/5 |
| | |
| --- | --- |
| Available Payment Options | 5/5 |
| Fees | 2/5 |
| Security | 4/5 |
| Customer service | 2/5 |
Many payment options available (including installments)
Accommodates customers who prefer to pay by cash or through bank deposits
Fixed pricing for most payment options 
SSL Technology for consumer data protection
Does not accommodate POS transactions (Credit and debit card transactions)
Expensive setup fee
Unavailable in iOS devices
Not the best customer payout experience 
If you have seen Dragonpay and have been thinking of incorporating it as a payment system to your business, now is the perfect time! Their Php 36,000 setup fee is currently waived for business owners in the Philippines.
All you need to do to get started is to sign up on their website. We definitely recommend this when you want to explore more payment options for your stores.
Among this list, this is the only one that allows your customers to pay with cash through over-the-counter or cash-on-delivery transactions. We know of most Filipinos' hesitation when it comes to cashless payment, making cash still the king of transactions.
Dragonpay secures your transactions with their SSL Technology. This allows you to transact securely (using any browser from any device) without the fear of scamming or unintentionally losing money.
Amidst the various payment options and security, Dragonpay has room for improvement with its customer payout experience. Unlike the POS terminals and real-time transactions others provide, users may reportedly experience delays in validating payments.
Aside from that, customers with iOS devices are yet to experience their app for its benefits. Although a minor inconvenience, certain customers may not give them a second look because of this limitation.
4. Paypal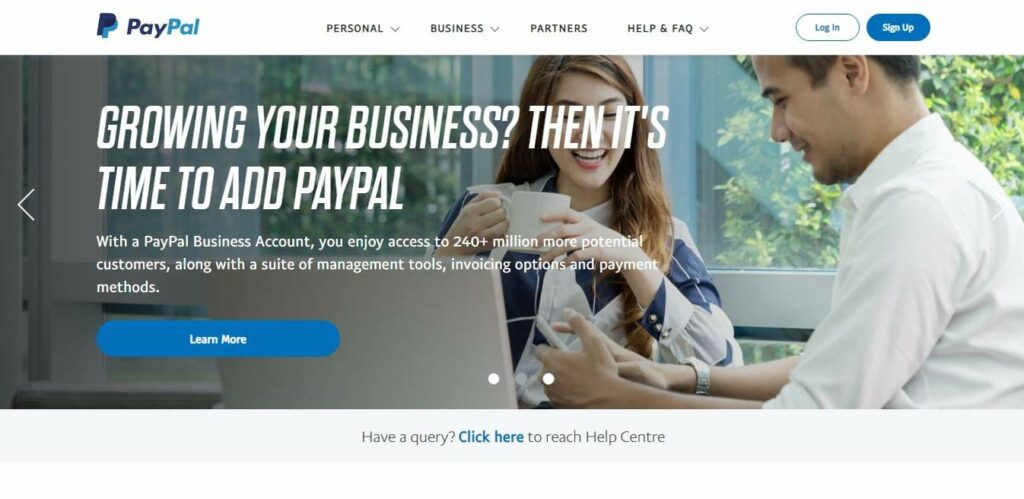 Setup fee: None
Monthly fee: None
Transaction fee: 3.9% + Php 15 (Domestic transactions), 4.4% + Php 15 (International transactions); 6% + Php 2.5 (for micropayments)
Payment types accepted: Paypal to Paypal account, Credit and debit cards (Visa, Mastercard, American Express)
| | |
| --- | --- |
| Google Play | 4.4/5 |
| App Store | 4.8/5 |
| Trustpilot | 1.2/5 |
| Total reviews | 3.5/5 |
| Score consistency | 3.5/5 |
| | |
| --- | --- |
| Available Payment Options | 4/5 |
| Fees | 2.5/5 |
| Security | 4/5 |
| Customer service | 3/5 |
Can accommodate local and international clients
Trusted payment gateway worldwide
Can be linked to different bank accounts 
Can be used as checkout from any device
High transaction fees 
Incurs various fees (e.g., withdrawal fees, chargeback fees, conversion fees, etc.)
Transaction conflicts delay refunds for both parties
Paypal gives you the ease of getting local and international customers from anywhere you reside. We highly recommend that you use Paypal if you have international clients to secure and need to provide the option to automate payments.
More than 30 million people use Paypal for their personal and business transactions worldwide. In the Philippines, many businesses and freelancers use the platform for receiving their hard-earned money.
We liked how Paypal can manage all your different bank accounts and cards with one Paypal account. They added encryption and security features to avoid scams and sensitive information being linked to their users' accounts.
One of the biggest cons with Paypal is their huge transaction fees. Because they have a transfer fee cap, it would be wise for you to withdraw large amounts of monet – but that entails stacking up your money first before withdrawal to make each transaction worth it.
Other fees may also incur from using Paypal such as from transferring out from Paypal, card confirmation, records request, and others. Since the fees use foreign currencies, using your peso to avail these services may chip away a chunk of your money.
We've also heard reports of transaction conflicts. For many, it took weeks before the seller or the buyer were able to retrieve their money from the dispute.
5. Coins.ph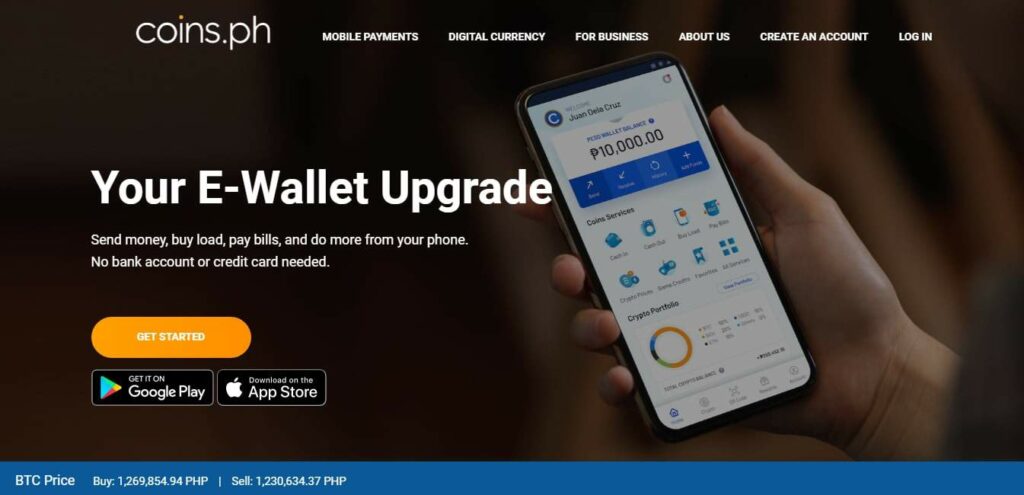 Setup fee: None
Monthly fee: None
Transaction fee: None as of writing (but 0.5% to 2.5% MDR will be implemented soon)
Payment types accepted: QR code, Coins.ph wallet, remittance services, credit and debit cards
| | |
| --- | --- |
| Google Play | 3.4/5 |
| App Store | 4.7/5 |
| Trustpilot | 1.9/5 |
| Total reviews | 3.3/5 |
| Score consistency | 3.3/5 |
| | |
| --- | --- |
| Available Payment Options | 4/5 |
| Fees | 5/5 |
| Security | 5/5 |
| Customer service | 3/5 |
Regulated by Bangko Sentral ng Pilipinas (BSP)
Cheapest payment gateway
No fees for business account application
Can be used for businesses registered outside the Philippines
Mass payouts to employees 
Reports of large lapses in customer service 
Small network of marchants and users
Coins.ph is one of the leading virtual currency providers and cryptocurrency wallets in the Philippines. They offer excellent financial services, including payment gateways for businesses.
You can avail the services of Coins.ph today without any setup, monthly, and transaction fees. We recommend this for any business willing to take advantage of this payment gateway, albeit less famous than other mainstream payment gateways.
What makes it even more apt for business transactions is the security and insurance they provide. When using Coins.ph, their BSP regulation ensures your funds are in safe hands.
Even better, if you plan to expand your business in the Philippines, Coins.ph can provide you with payment gateway services without any fees. This is a huge advantage for you as you will get the 100% of all your profits using their services.
Once you have collected all of your funds, you can also use Coins.ph to give out mass payouts to your employees. This not only automates your finances, but also saves you time from tedious payouts to various bank accounts.
Apparently, the main disadvantage people experience from Coins.ph is their poor customer service. This can become a huge problem for you when you hold large amounts of money in the platform.
Another disadvantage is their small customer base compared to other payment gateways. Your customers may find it difficult to pay when they don't have a Coins.ph wallet, so we recommend having other payment options prepared, just in case.
6. PesoPay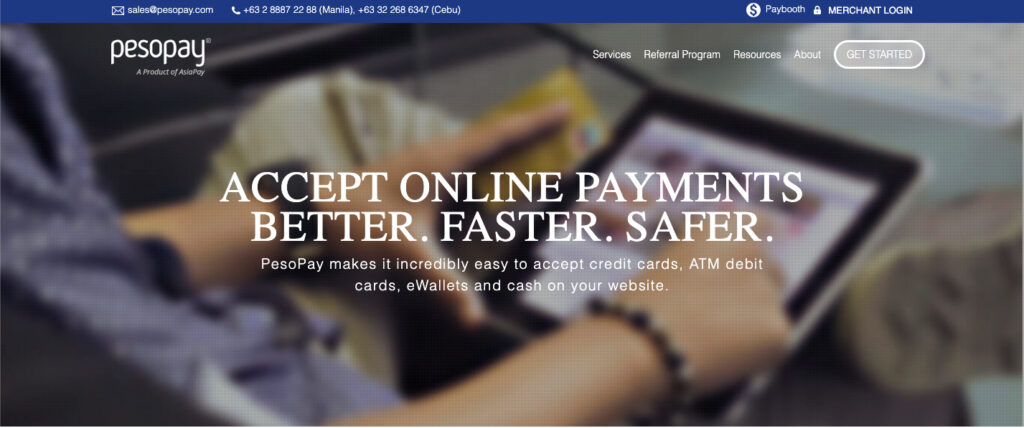 Setup fee: Annual set-up charge. Contact for more details.
Monthly fee: Contact for more information
Transaction fee: Contact for more information
Payment types accepted: Visa, MasterCard, American Express, and JCB credit cards, BancNet debit cards, Globe GCash for mobile, and China payments
| | |
| --- | --- |
| Google Play | N/A |
| App Store | N/A |
| Trustpilot | N/A |
| Total reviews | N/A |
| Score consistency | N/A |
| | |
| --- | --- |
| Available Payment Options | 4/5 |
| Fees | 4/5 |
| Security | 4/5 |
| Customer service | 3/5 |
Simple and easy to use
Flexible and accepts various types of payments
Advanced measures to minimize risks and fraud are put in place
Cost-efficient
Reports of poor customer service
Limited information on fees found on website
PesoPay is another online payment gateway that can be used for e-Commerce payment services.
What we like about them is how simple and easy it is to use. This application opens a one-stop payment gateway and merchant account service.
The effort one needs to put to implement this is very minimal and no extra hardware or software is required.
We also like how flexible it is as it allows merchants accept Visa, MasterCard, American Express, and JCB credit cards, BancNet debit cards, Globe GCash for mobile, and China payments.
Merchants do not need to worry much about fraud because their team has placed advanced measures to ensure that risks and fraud is minimized for them.
The app also allows for cost-efficiency as they offer online payment services with competitive set-up costs, annual fees and transaction commission rates.
They're the country's leading online payment gateway system that easily provide local businesses with payment processing solutions that allows them to accept a wide variety of payment methods, so we think they're worth the consideration.
However, we've heard about reports of very poor customer service on their end from a couple of their merchants. Though for the most part many seem to be pleased with the service.
FAQs about Payment Gateways: