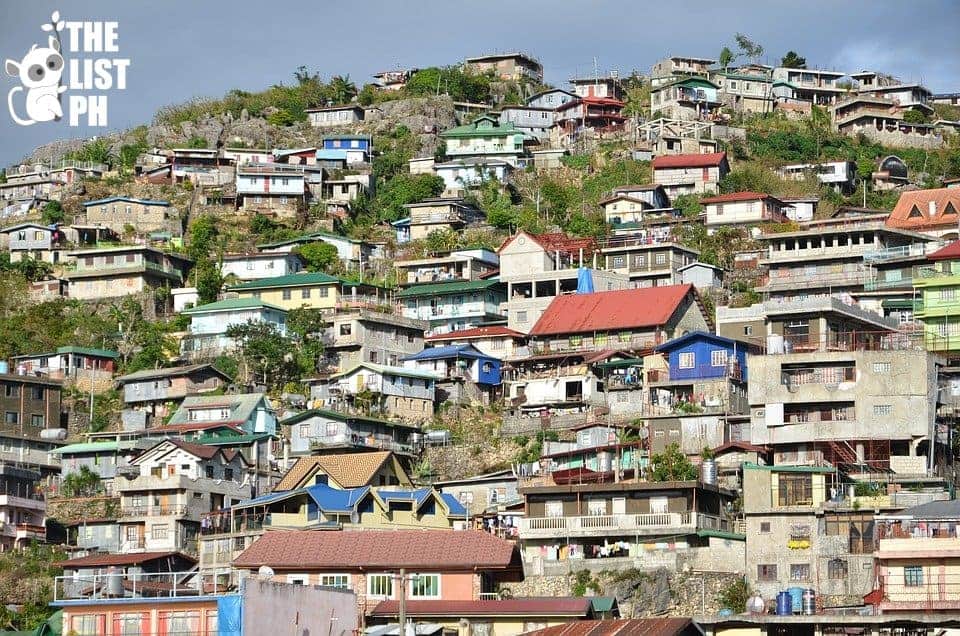 Discovering Baguio: A Trusty Travel Guide
Baguio is a charming city in the Cordillera Mountains in northern Luzon, Philippines known for its cool climate, beautiful scenery, and rich cultural heritage. Here is a travel guide to help you plan your trip to the City of Pines!
Best Time to Go
The best time to visit Baguio is from November to February, when the weather is cool and dry.
During this time, the city also celebrates the Panagbenga Festival, a month-long flower festival held every February.
Baguio City is also popular in February because of the annuel Panagbenga Festival. During this time, the streets of Baguio come alive with colorful floats and street dancers showcasing the city's vibrant culture.
Things to Know
Currency: Philippine peso (PHP, ₱).
Language: Ibaloi, Kankana-ey, Ilocano, and Tagalog.
Calling Code: +63-74
How to Get Around
Taxis / TNVS: There are many taxis in this area. The current charge is Php 40.00 for the first 500 meters and Php 2.00 for each additional 100 meters. Grab also operates here.
Jeepneys: You will see a lot of jeepneys in this area that you can ride whenever is your destination. Their minimum fare is Php 12.00.
Where to stay in Baguio
1. The Manor at Camp John Hay
Address: Ordonio Dr, Camp John Hay
Phone: +63 74 424 0931
Pricing: ₱₱₱
The Manor at Camp John Hay is a charming retreat nestled amidst the lush mountainous landscape of Baguio City, Philippines.
This idyllic mountain resort exudes a warm and cozy atmosphere, making it a popular choice for travelers seeking a quiet and luxurious retreat from the city.
2. Albergo Condotel
Address: Ignacio Villamor Street 1 Room 532 on the 5th Floor of Albergo Residence
Pricing: ₱
Albergo Condotel offers guests the comfort and convenience of a hotel stay, along with a condominium's added flexibility and space.
3. Rustic Condotel Baguio (Cozy Unit Megatower 3)
Address: 031 Sandico St, Mega Tower 3, Benguet
Phone: +63 956 226 5173
Pricing: ₱
Book Now
Rustic Condotel Baguio is tastefully furnished with warm wooden accents, creating a homely atmosphere for guests.
It features a comfortable bedroom, a well-equipped kitchenette, and a cozy living area, providing all the necessary amenities for a relaxing stay.
4. Valleypoint Campsite
Address: Santo Tomas Rd, Tuba, 2603 Benguet
Phone: +63 917 955 6204
Pricing: ₱₱₱
Book Now
The campsite boasts a wide range of amenities designed to cater to the needs of campers. There are spacious camping spots equipped with fire pits, picnic tables, and access to fresh water sources.
5. G1 Lodge
Address: 2 Leonard Wood Rd, Baguio
Phone: +63 917 888 1864
Pricing: ₱₱
G1 Lodge in Baguio is located in a prominent location at the top of Session Road, at the heart of Baguio City's central business district.
The hotel has a unique and modern design, focusing on natural light and sustainability. The hotel has several amenities, including a restaurant, a bar, and a rooftop terrace.
Where to eat in Baguio
1. Goodtaste Restaurant
Address: Otek St, Baguio
Pricing: Php
Website
Goodtaste Restaurant is a popular Filipino-Chinese restaurant in Baguio City. It is known for its delicious food, affordable prices, and large portions.
The restaurant is in a multi-level building on Otek Street, just a short walk from Session Road.
2. Choco-late De Batirol
Address: Igorot Park, Camp John Hay, Baguio
Phone: +63 916 375 6510
Pricing: Php
Website
Choco-late De Batirol is a Filipino restaurant located in Baguio City. It is known for its hot chocolate, made with batirol, a traditional method of stirring chocolate.
The restaurant also serves other Filipino dishes, including halo-halo, tapsilog, and sisig.
3. Farmer's Daughter
Address: Tam-awan Village, Long Long Benguet Rd, Baguio
Phone: +63 974 661 4384
Pricing: Php
Website
Farmer's Daughter is a restaurant in Baguio City, Philippines, that serves authentic Cordilleran cuisine. It is a popular spot for tourists and locals alike, and it is known for its delicious food and homey atmosphere.
4. Lemon And Olives
Address: #26 Outlook Drive, Baguio
Phone: +63 917 890 6573
Pricing: Php
Website
Lemon and Olives serves Greek cuisine. Their dishes are prepared according to traditional Greek traditions because the owner, Chef Takis, is from the storied city of Athens.
5. Oh My Gulay
Address: Session Road Fifth Floor La Azotea Building, Baguio
Phone: (074) 446 0108
Pricing: Php
Website
Oh My Gulay is a vegetarian restaurant. It is known for its delicious and creative vegetarian dishes.
It's the place to go if you're searching for a cozy, artistic space with stunning views of the City of Pines. It's a true hidden gem with wood-themed furnishings and breathtaking urban views.
What to do in Baguio
1. Explore Baguio Night Market
Address: Harrison Rd, Baguio
The Baguio Night Market is an active outdoor market and one of the city's most popular tourist attractions. The market is a treasure trove of secondhand clothes, bags, shoes, and other items.
The market is home to various street food, from Filipino favorites like sisig and halo-halo to international dishes like ramen and pad thai. It is also a great place to shop for souvenirs!
2. Visit Emilio F. Aguinaldo Museum
Address: Happy Glen Loop Rd, Baguio
Phone: +63 74 661 1797
Website
Emilio Aguinaldo Museum in Baguio is a historical landmark that tells the story of the first president of the Philippines, Emilio Aguinaldo. The museum is in a beautiful mansion that was once Aguinaldo's summer home.
The mansion is filled with artifacts and memorabilia from Aguinaldo's life, including the original Philippine flag he raised on June 12, 1898, declaring the country's independence from Spain.
3. Soak up some sun at the Botanical Garden
Address: 37 Leonard Wood Rd, Baguio
Website
The Baguio Botanical Garden offers visitors the opportunity to enjoy the outdoors with tall pine trees, vibrant flowers, art galleries, and statues depicting the various ceremonies of the Cordillera ethnic group.
The garden contains plants and flowers, including orchids, cacti, and bonsai trees. There are also several sculptures and art installations throughout the garden, which add to its beauty.
4. Have a picnic at Burnham Park
Address: Jose Abad Santos Drive, Baguio
Website
Burnham Park is a great place to enjoy a variety of activities. You can rent paddle boats or rowboats to explore Burnham Lake, try skating at their skating rink, ride a bike, have a picnic, or even try their famous strawberry taho.
5. Spend time at Mines View Park
Address: Mines View, Baguio
Mines View Park features a high-elevation viewing deck that offers a fantastic view of the Amburayan Valley and surrounding mountains.
What to Expect from Baguio Weather
Baguio weather is generally cool and temperate throughout the year. The average temperature ranges from 18 to 26 degrees Celsius.
The coldest month in Baguio is January. During this month, the average temperature ranges from 12.3 to 15.3 degrees Celsius.