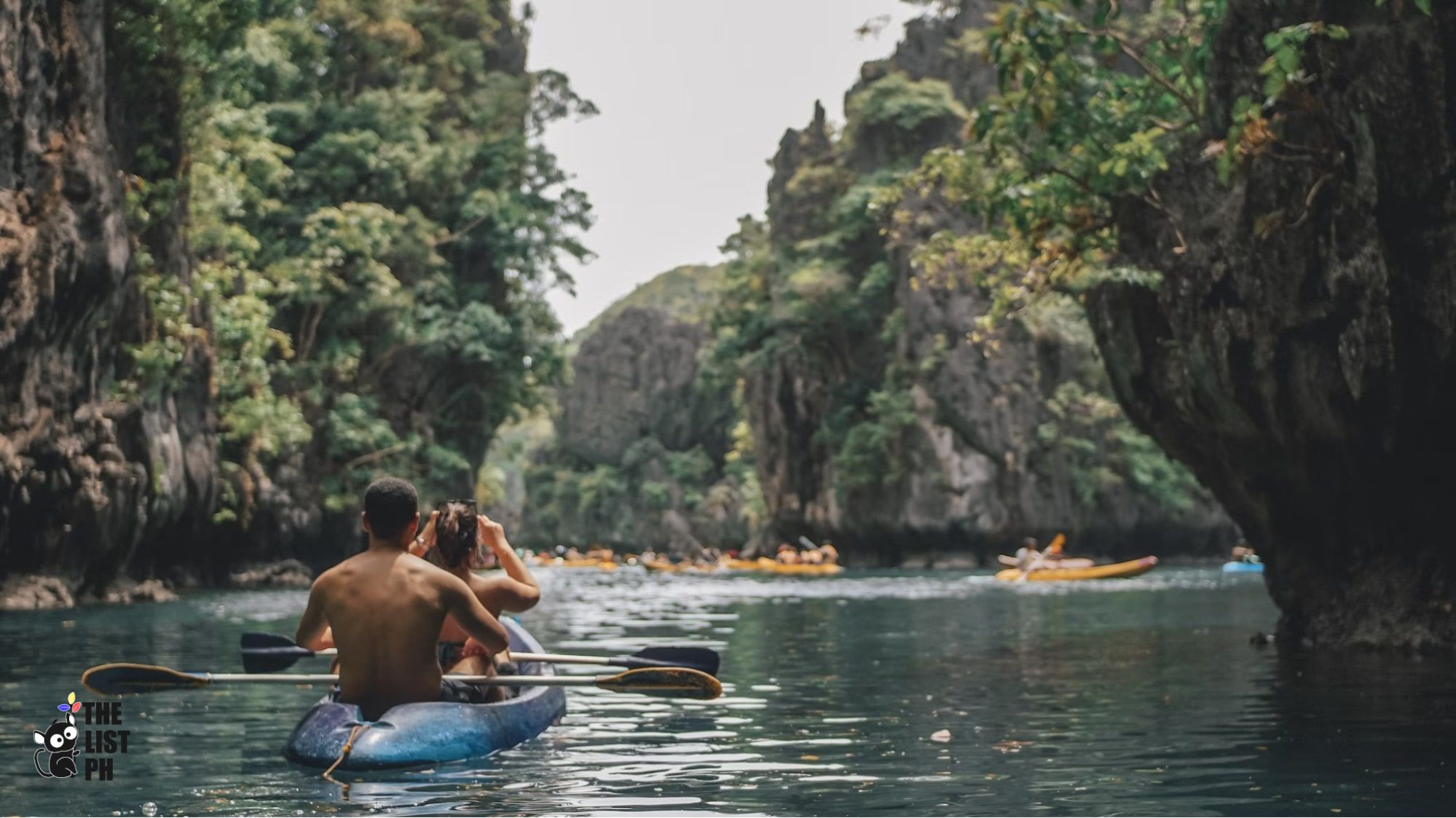 10 Unique Activities You Can Do in the Philippines
The Philippines might be known as a tropical paradise for its stunning beaches, but it's also the land of unique and unforgettable experiences. So, have your bags ready, and let's dive into the Philippines' most unique adventures!
1. Walk across the Tigbao Hanging Bridge
Address: M28R+FCR, Loboc, Bohol
Rates:
If adventure and nature views are your thing, you'd enjoy crossing the 100-meter-long Tigbao Hanging Bridge in Sevilla, Bohol. It's actually composed of two bridges for moving forward and heading back.
The bridge is suspended over the Loboc River – a perfect backdrop for your photos. Make sure to go there during the dry season so the bamboo bridge is not slippery.
Pro tip:
Visit early in the day; that's your best chance to get an uncrowded photo. Once you cross the bridge, you can also try a stand-up paddleboard adventure on the river itself.
2. Get a tattoo from artist Apo Whang Od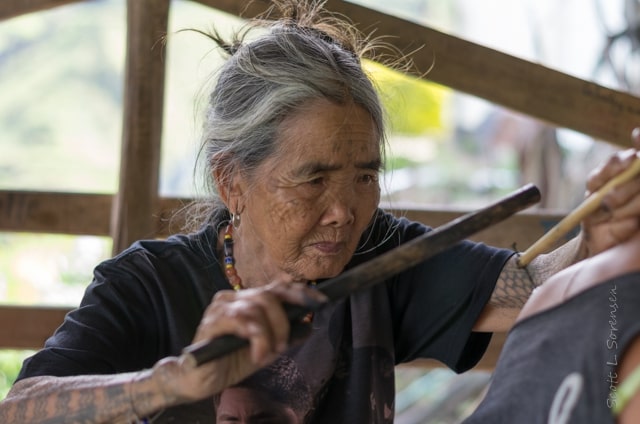 Address: Buscalan Village, Kalinga
Rates:
Small tattoos – P200-300
Bigger tattoo designs – P500-1200
The trip to Apo Whang Od's location in Buscalan, Kalinga might be long, but it's worth it to get a tattoo from the tribe of "mambabatok" or hand-tapped tattoo artist. Make sure to plan your trip well since the tattoo session is on a first-come, first-serve basis.
Due to Whang Od's age, she can only tattoo her signature three-dot design. Her nieces can do larger or more intricate tattoo pieces.
Pro tip:
Be prepared to wait since the lines get long. Familiarize yourself with the meanings behind the tattoo designs.
3. Eat grilled balut at MAX Grilled Balut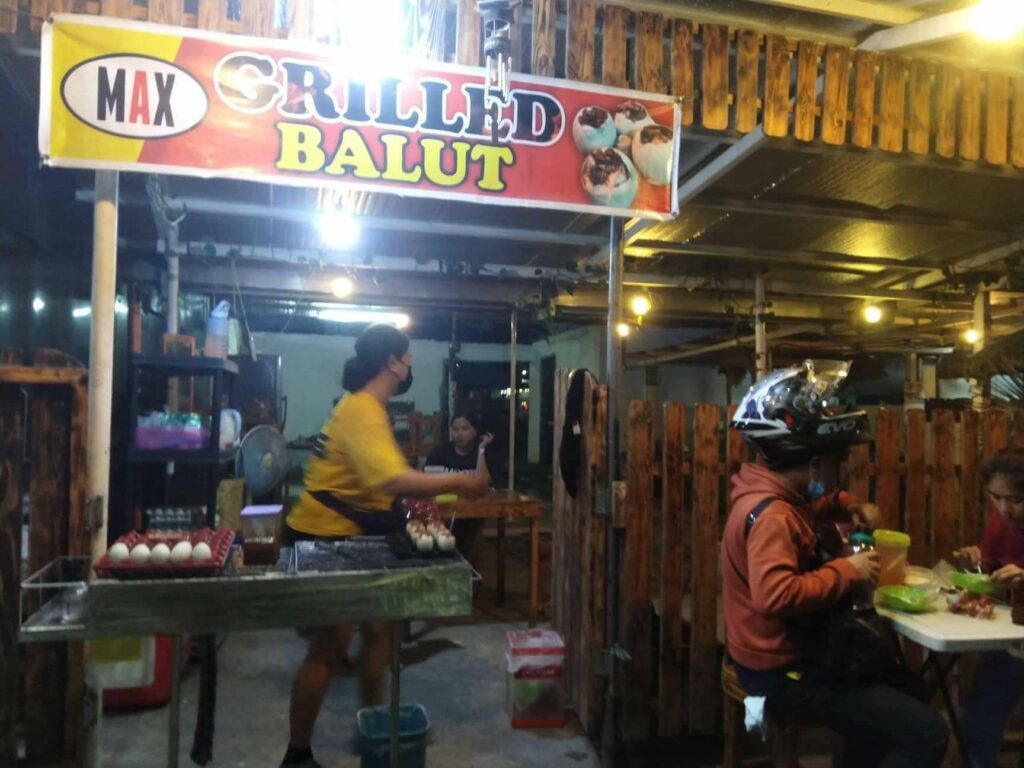 Address: 14 Tendido, La Loma, Lungsod Quezon, Kalakhang Maynila
Contact No.: 0912 808 7378
Operating hours: Monday – Friday, 4 pm – 11 pm
Social media: Facebook
Rates:
Grilled balut per piece – P30
Balut, or fertilized duck egg, is a staple Pinoy delicacy – but have you ever heard of a grilled balut? Grilled balut introduces a smoky taste to the dish and topped with chili sauce for that extra kick.
There are a lot of stalls offering grilled balut, but one of the original and the best is at MAX Grilled balut. They make their own chili sauce, so ask for it on your grilled balut.
Pro tip:
Grilled balut is best eaten when fresh off the grill – so eat it immediately.
4. Bathe in a kawa at Fantasy Lodge Cebu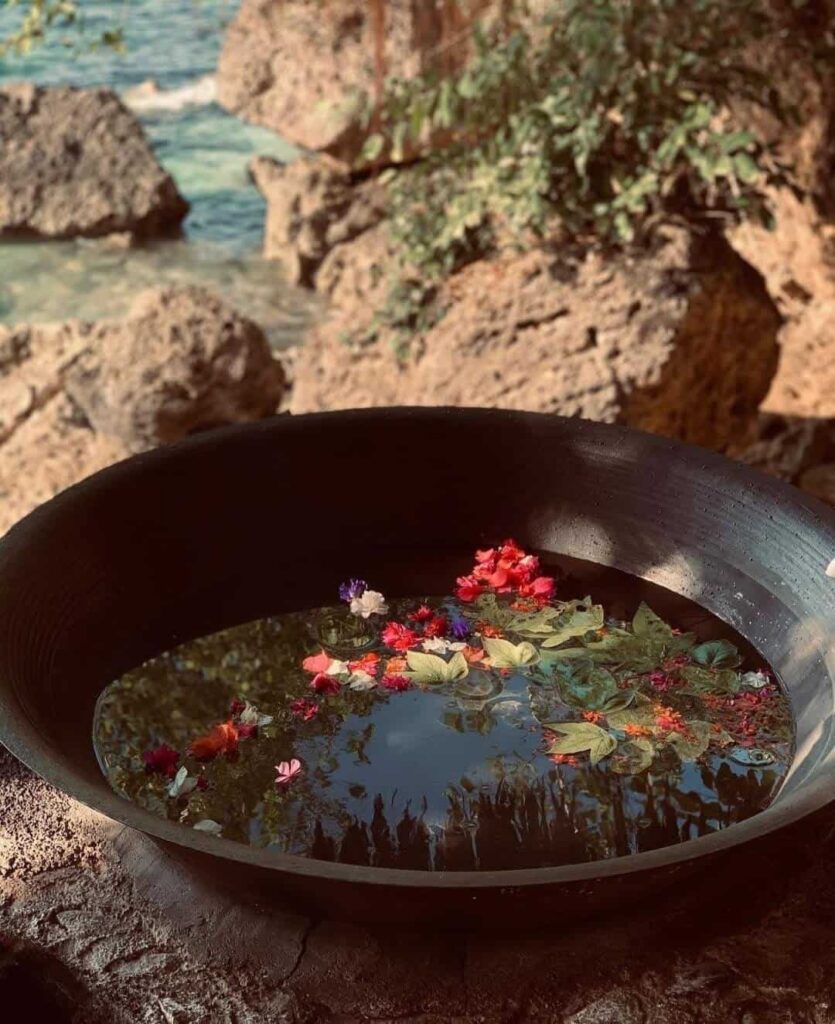 Address: KM142, Samboan, 6027 Cebu
Contact No.: 0917 700 6027
Operating hours: Monday – Sunday, 6 am – 9 pm
Website: https://fantasylodge.ph
Social media: Facebook, Instagram
The kawa bath is our version of Japan's ofuro bath. You can enjoy a relaxing dip in one of the best kawa baths in the country at Fantasy Lodge Cebu.
You have options on your oils and herbs for your kawa bath – just let the staff know. You can also book a massage after your kawa bath for a complete relaxation experience.
Pro tip:
Book the kawa bath in advance. It takes 20 minutes for the water to heat up.
5. Bike in the air at Chocolate Hills Adventure Park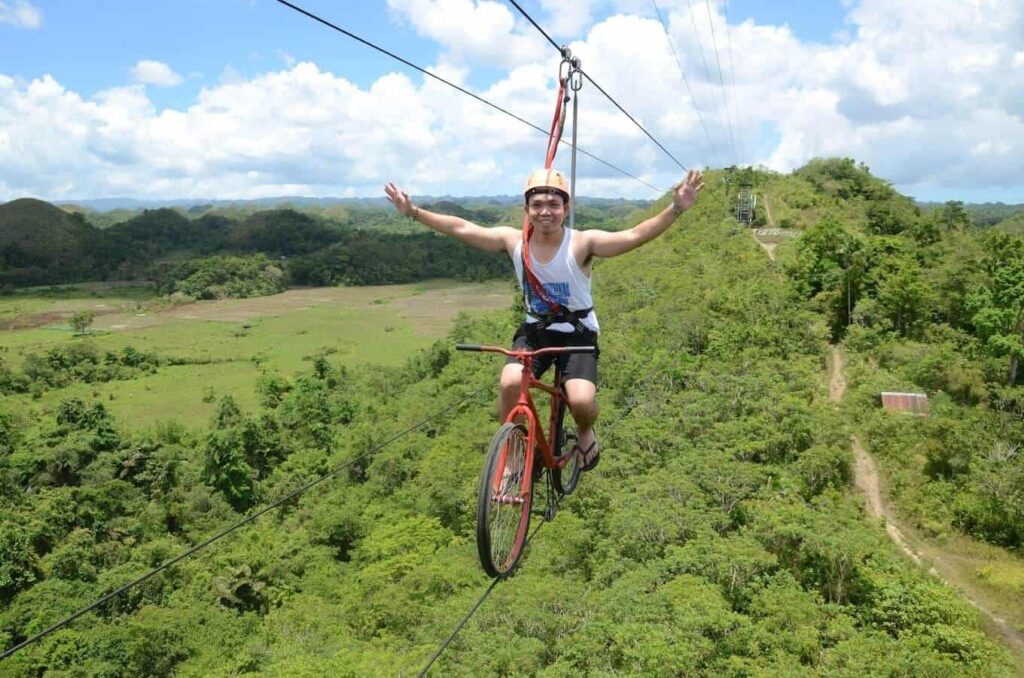 Address: Q5R5+54X, Loay Interior Road, Batuan, Bohol
Contact No.: 0947 250 9046
Operating hours: Monday – Sunday, 8:30 am – 5:30 pm
Website: https://chocolatehillsadventurepark.com
Social media: Facebook
You no longer have to wonder what it's like to ride in the clouds – you can do so by riding the rush bike zipline at the Chocolate Hills Adventure Park! The park also offers activities like tree top rope challenges that are perfect for adrenaline junkies.
Don't forget to wear your safety gear before doing the activity. You'll enjoy the view of the Chocolate Hills as your backdrop while you ride a bike on the zipline.
Pro tip:
Make sure to buy both the admission and the activity ticket for guaranteed entrance to the park.
6. Dine at the Villa Escudero Waterfalls Restaurant
Address: Villa Escudero, Km 91, Tiaong, Quezon
Contact No.:
Operating hours: +63 (02) 8-521-0830, +63 (02) 8-523-2944, +63 917-583-7727,+63 917-114-1770
Website: https://villaescudero.com/waterfall-restaurant/
Social media: Facebook
If you're looking for an extraordinary dining experience, check out the Villa Escudero Waterfalls Restaurant. Enjoy your meal at the tables a few feet away from the small waterfall while dipping your toes in the flowing water.
The restaurant serves good Filipino food, buffet style. You can choose from fish, rice, barbecued chicken, fruits, and more!
Pro tip:
Your day tour package includes the lunch buffet, a museum tour, a carabao cart ride, and the cultural show.
7. Enjoy kite surfing at Bolabog Beach, Boracay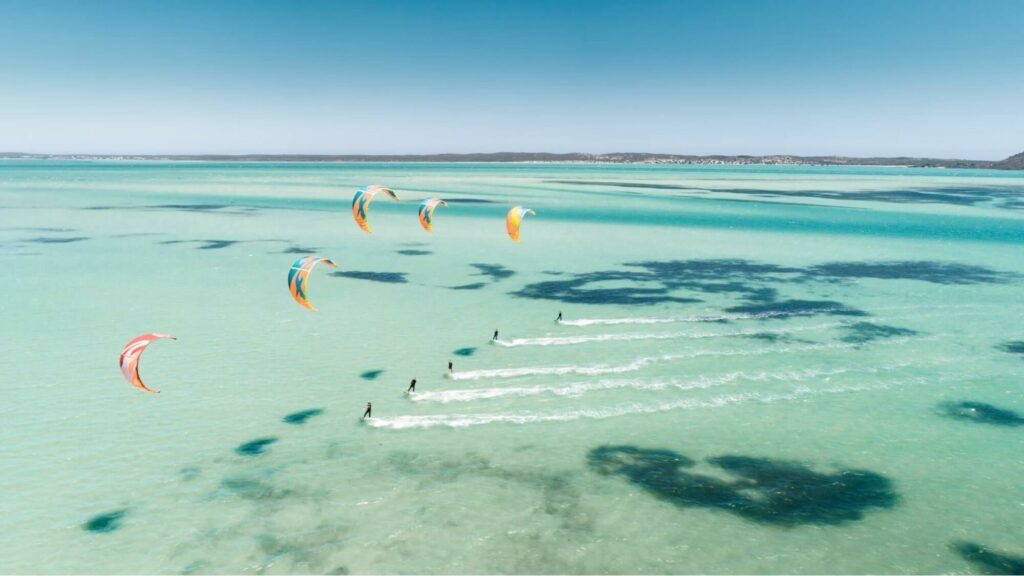 Address: Bolabog beach, Boracay 5608 Malay, Aklan
Contact No.: +63 36 288 5352
Operating hours: Monday – Sunday, 8 am – 6 pm
Website: https://islakitesurfing.com/
Social media: Facebook, Instagram
The Bolabog Beach in Boracay is your best bet when you want to experience kitesurfing. This kitesurfing capital has consistent, strong winds from November til May, making it the perfect place for beginners and advanced kitesurfers alike.
Isla Kitesurfing School offers classes for newbies and experienced kitesurfers. They also have the latest watersport – wingfoiling – for you to try.
Pro tip:
If you're interested in learning kitesurfing but haven't found a place to stay, they have options on their website with recommendations for all budgets.
8. Climb Mt. Pulag
Address: Ambangeg trail – Babadak Ranger Station, Bokod, Benguet
Mt. Pulag is the highest mountain in Luzon. The hike will reward you with bragging rights, offering a scenic view of the sea of clouds in the early morning and the Milky Way galaxy on a clear night.
On your hike, you'll encounter the Mossy Forest and the Dwarf Bamboo Forest. These spots are worth stopping over and taking pictures of.
Pro tip:
It is better to get tour packages than do a DIY trip to Mt. Pulag. With the tour, you no longer have to worry about accommodations or the requirements needed for the hike.
9. Explore Fantasy World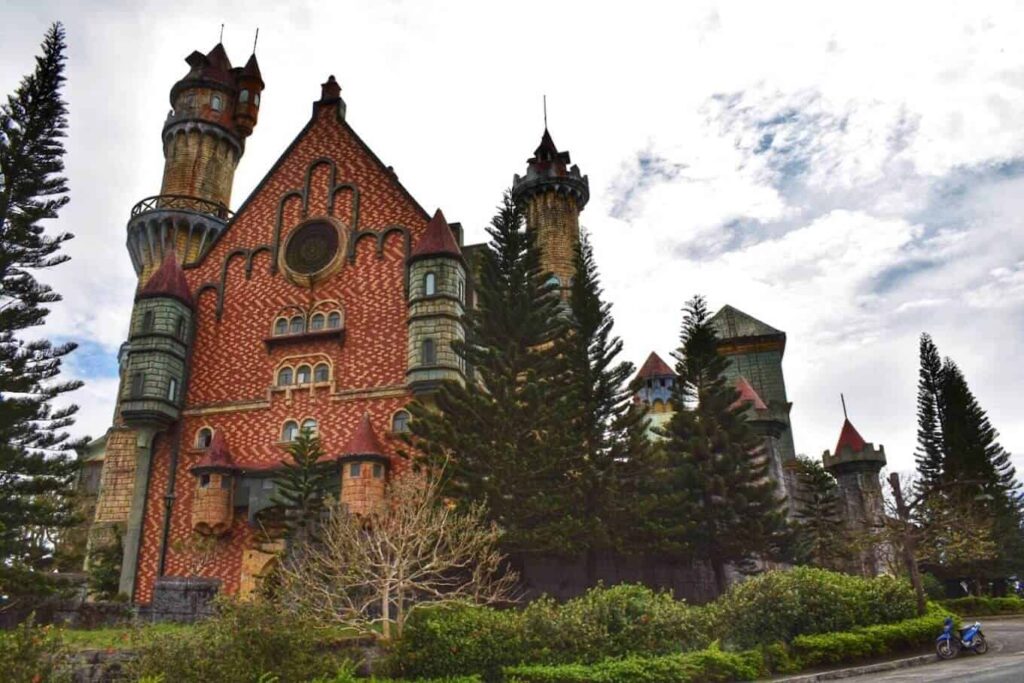 Address: 2V8F+763, Diokno Hwy, Lemery, Batangas
Contact No.: 0905 666 9488
Operating hours: Monday – Sunday, 9 am – 6 pm
Rates:
Four hours away from Manila is one of the Philippines' unique attractions – the Fantasy World amusement park. There's a nostalgic yet creepy vibe while you go around the abandoned amusement park.
While the rides are closed, you can climb the main tower or cross the hanging bridge between two tree houses. You can also take photos in the park's many closed rides.
Pro tip:
Eat before going to the amusement park. Food and drinks are not allowed inside.
10. Visit the Hanging Coffins of Sagada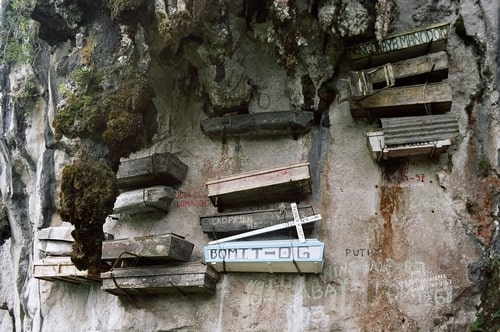 Address: Echo Valley, Sagada, Mountain Province
Contact No.: 0908 326 5302
Operating hours: Open 24 hours
The hanging coffins of Sagada are the Kankanaye tribe's unique way of burying their dead, believing that the higher the coffin is hung, the closer they are to a higher stature in the afterlife.
These coffins are a sight to behold since they're hung precariously at the sides of the mountain.
Make sure to visit the coffins during the summer. The roads and the trail heading to the site can get quite slippery.
Pro tip:
The coffins are fragile, so don't touch or walk under them. Bring binoculars or a telephoto camera to observe or view the coffins from afar.
---
The Philippines has a lot of interesting places and even more unique experiences worth trying. Prepare your essentials and start traveling!