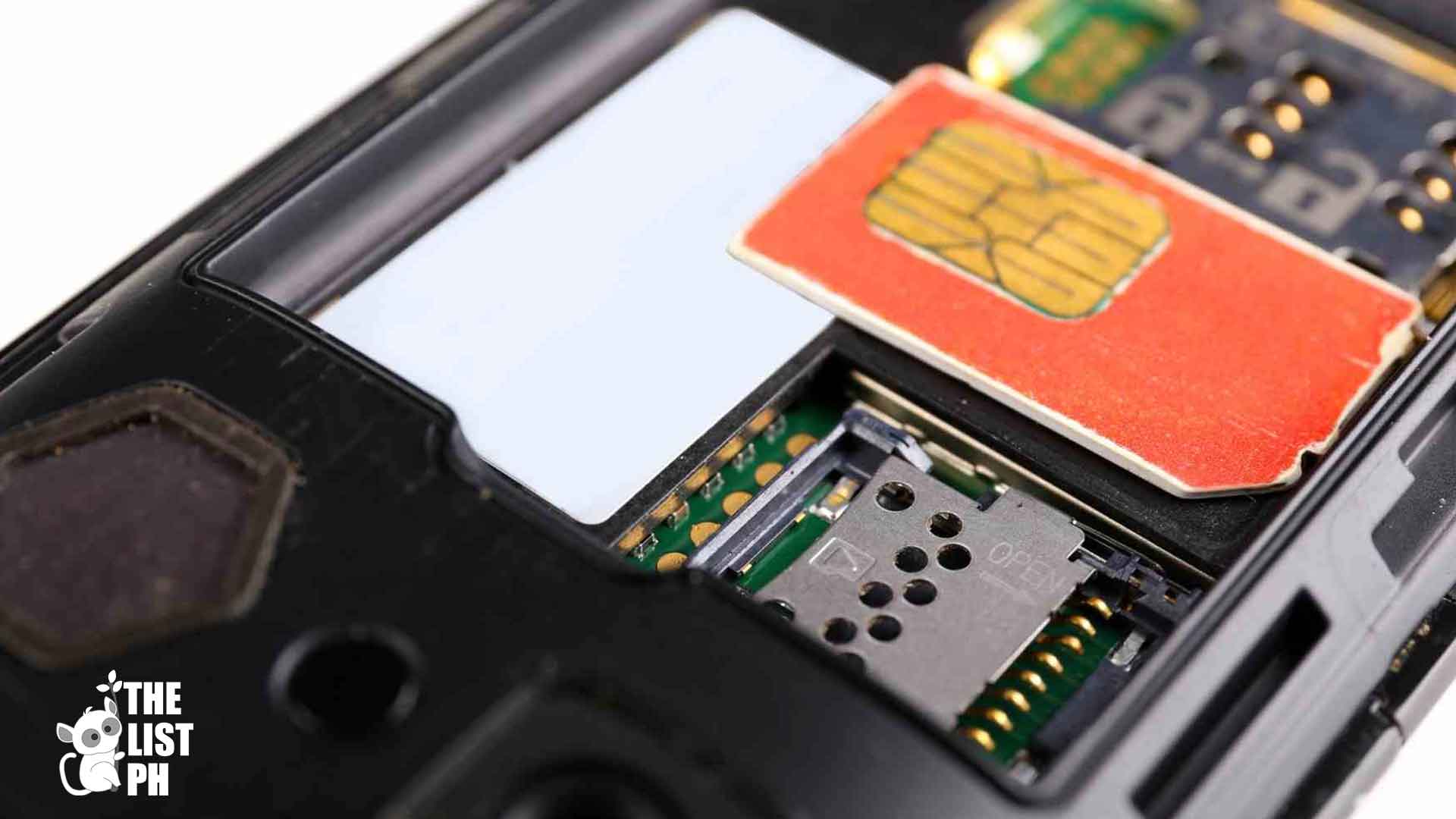 The 5 Best Prepaid Cards in the Philippines
How We Picked the Best Prepaid Cards in the Philippines
1. Maya Physical Card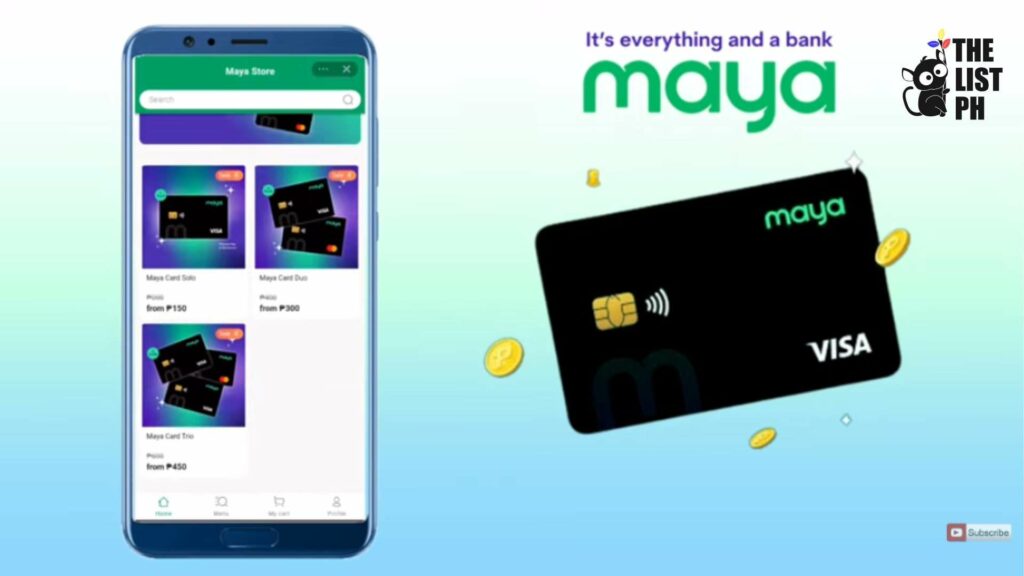 Cost: 150 for single card (under promotion; base price is 200 per card)
Fees: 2% (cash-in), Php 10 (Landbank withdrawal), Php 15-18 (other bank withdrawal)
Card limit: Php 50,000 (Basic), Php 100,000 (Upgraded), Php 500,000 (Super Users)
| | |
| --- | --- |
| Accessibility | 5/5 |
| Features | 4.5/5 |
| Ease of Use | 3.5/5 |
| Fees | 4/5 |
Free Buyer Protect Insurance
Free Cash-in (Selected partners)
Can be linked to a Maya account
Card types can be either VISA of Mastercard 
Home delivery for selected areas
Still new, may need some more time to stabilize with the app
Must be linked to an upgraded Maya account
2% cash-in fee (after Php 10,000 threshold)
Maya is a good place to start when it comes to prepaid cards in the Philippines. We included this card for you, so you can choose between Visa or Mastercard types (depending on your preference).
When you use the Maya card for at least Php 100 worth of purchase, you get their Buyer Protect Insurance for free! This gives you up to Php 8,000 worth of insurance for damaged goods, undelivered items, and incomplete deliveries.
To use your card, you must link it to the Maya app. Your biggest advantages are being able to track your expenses or top up your card wherever you are.
Unlike other prepaid cards, Maya offers free cash-in for their approved users. This only works with their selected partners or banks, most of which are well-known banks and outlets in the country.
However, you may find some trouble accessing their app at times. Since Maya just recently launched, they still need time to stabilize and ensure their app's security.
If you also plan to use Maya as your main card for purchases, we recommend being mindful of their cash-in fees. After loading Php 10,000 in a month, you will experience a 2% cash-in fee on your succeeding cash-in transactions.
2. GCash Mastercard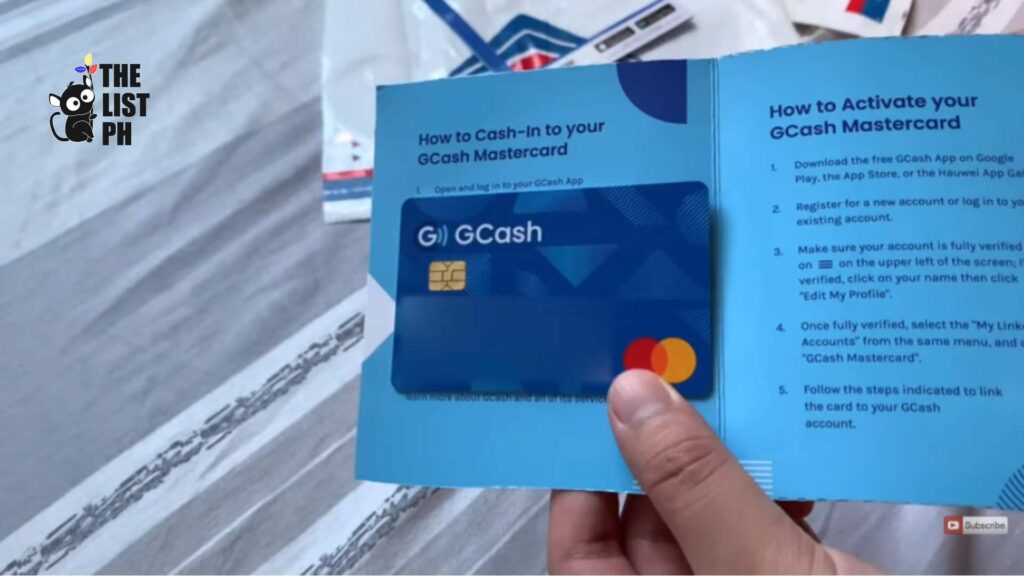 Cost: Php 150 (Php 65 delivery fee)
Fees: 2% of cashed-in amount, Php 25 (Withdrawal)
Card limit: Php 50,000 (Basic Account), Php 100,000 (Fully Verified)
| | |
| --- | --- |
| Accessibility | 5/5 |
| Features | 4.5/5 |
| Ease of Use | 4.5/5 |
| Fees | 3/5 |
Can be linked to GCash app benefits
Fund transfer between your GCash card and other cards 
Most banks have registered GCash into their fund transfer policies
Various electronic and in-store cash-in options
Home delivery for selected areas
Must be a verified GCash user
Php 15 cash-in fee, Php 15 fund transfer fee, 2% cash-in fee (Php 8,000 threshold)
High ATM withdrawal fees
GCash assists millions of account holders and SMNEs in the Philippines. As a leading company for cashless payment outlets in the country, we definitely recommend you choosing the Gcash Mastercard for your cashless transactions.
One huge advantage GCash offers you is their cash-in flexibility. Whether you prefer to cash-in through over-the-counter, online, or through Touchpay, you will be able to put money into your account.
Another advantage you can enjoy is that various banks have now registered GCash into their fund transfer system. If you hold various accounts, you can send directly to your Gcash account, and use your card to pay for your transactions.
For disadvantages, we found that using the card to withdraw your money to cash incurs 25 pesos per withdrawal. If you want to go purely cashless, then this may not be a problem for you.
Through our search, this appeared to have the highest ATM withdrawal fee out of most prepaid cards. Despite the cash-out option, the fee will make you think twice about pulling out your cash.
Also, sending money from your card to other banks or money accounts incurs a P15 fee per transaction. If you hold various accounts for security and financial purposes, you may find the need to budget your money to avoid paying extra fees.
3. EON Visa Card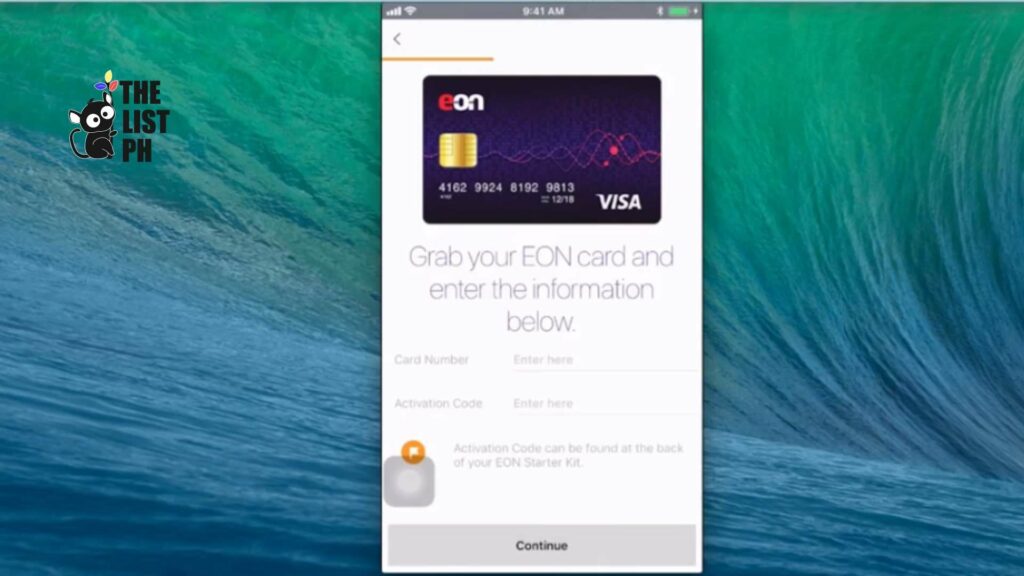 Cost: Php 350
Fees: Php 10 (Cash-in), Php 15 – Php 18 (Withdrawal), Php 100 – Php 350 (annual fee)
Card limit: Php 5,000 – Php 5,000,000
| | |
| --- | --- |
| Accessibility | 5/5 |
| Features | 3/5 |
| Ease of Use | 4/5 |
| Fees | 3/5 |
Linked to Unionbank, secured with insurance from the PDIC
Offers five card choices (and EON accounts) 
Easier for those dipping their toes into being cashless
Great for freelancers
High card limits
Incurs annual fees 
You may only upgrade your cash card/ account one level at a time (you cannot skip levels) 
Need to create a bank account and link and EON account first 
Available only in selected branches
You may have heard of EON as the "Philippines' First Neo Bank." Neo banks do not have any physical branches, making your experience of their services purely online.
EON is also powered by Unionbank. If you are an existing customer of Unionbank, then you need not to think twice about getting this as an extension of your existing Unionbank accounts.
Many freelancers choose to opt for this card for its ability to receive money through Paypal. With high conversion rates, we're impressed with how easy it is to hit the low maximum limits imposed by other prepaid cards.
If you have not yet tried any prepaid cards, we recommend EON to be your first one. We liked how EON offers 5 different types of accounts – catering to varying levels of needs.
Although offering only one type of card, its limit adjusts to the account type you chose. EON Starter account starts with a Php 5,000 peso limit and you may go up to a Php 5,000,000 peso limit with an EON Cyber account.
Also, you cannot skip the levels of the cards. You must start from the EON Starter and upgrade as you go.
Another con is that as you raise the card limit, the annual fee you pay to EON increases. We suggest trying out EON Starter first and see if you would like to upgrade to experience higher maximum limits despite paying annual fees.
4. Yazz Prepaid VISA card (Yazz Card)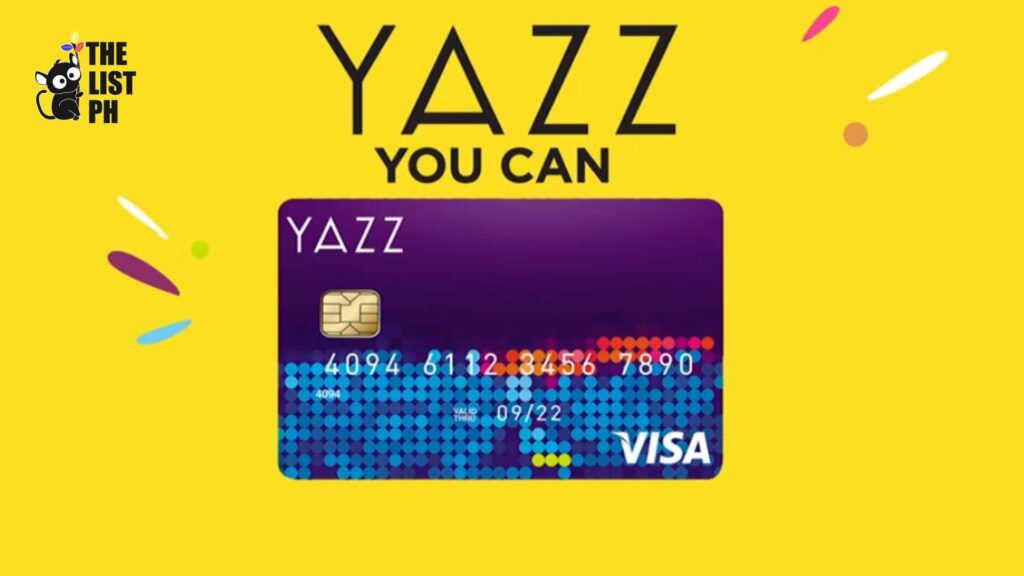 Cost: Php 300
Fees: Php 20 (Cash-in), Php 15 – Php 18 (Withdrawal)
Card limit: Php 100,000
| | |
| --- | --- |
| Accessibility | 3.5/5 |
| Features | 3/5 |
| Ease of Use | 3/5 |
| Fees | 2/5 |
Available through different stores nationwide (National Bookstore, Robinsons Department, SM Store, and more) 
Perfect for consumers who prefer the traditional banking experience over electronic banking
Free Php 50 load upon activation
No electronic/online cash-in option
No free cash-in option
Tedious to lock (for lost or stolen cards)
No exclusive perks for Metrobank users
The Yazz Prepaid Visa Card is powered by Metrobank. While there are no exclusive advantages for Metrobank account holders, it's still a preferable option for any type of consumer who is curious about how prepaid cards work.
You need not to sign up for any app in order to get started. We think this works best if you want to avoid the hassle of online sign ups or exploring other financial services of money apps.
Once you have successfully signed up your Yazz card, you should receive a free Php 50 load. We think of it as a kind incentive you might be pleased with for a straightforward service.
One huge con of the Yazz card is its procurement and cash-in process. Since the Yazz card cannot be accessed online, you must procure the card and cash-in over the counter to use it for cashless transactions.
If you frequently visit malls in your free time, you may acquire the Yazz card from various branches nationwide. Here's a pro tip: it's most available at National bookstore chains, so if you like reading, this is the perfect excuse to go and get new books.
We also suggest planning your cash-in transactions ahead of time. The Yazz card does not have a free cash-in option, leaving you to pay Php 20 transaction fee per cash-in.
Also, you will need to call an agent in cases when you lose access to your card. Unlike other cards where you can instantly block card access via their app, we suggest taking extra care of your card to avoid going through this struggle.
5. BPI Amore Prepaid VISA Card
Cost: Php 200 (paywave), Php 250 (beep)
Fees: Cash-in and usage fees (ATM Withdrawal, balance inquiry)
Card limit: Php 500,000
| | |
| --- | --- |
| Accessibility | 3/5 |
| Features | 4/5 |
| Ease of Use | 3/5 |
| Fees | 4/5 |
Can be used as Beep card
Free Cash-in through BPI Online or BPI machines
AmoRewards: Ayala Malls advantages and rewards 
No ATM withdrawal feature
Potential discontinued service in the future
Barred usage of card when limit is exceeded
The BPI Amore Prepaid Visa card can be a powerful prepaid card once activated. It comes in two kinds: one with only payWave, and the other with Beep card.
If you are a regular commuter in the city, then we strongly recommend the latter. Loading your Beep wallet through online cash-in and before getting into the train station can take a bit of stress off your rush hour experience.
Using your Amore Prepaid card for AyalaMalls purchases rewards you through the AmoRewards program. For example, if you frequent Ayala Malls Cinemas, you can enjoy 5% off your movie ticket when you present your Amore Prepaid card.
Our rating would have been higher for the Amore Prepaid Visa card if not for the lack of their ATM withdrawal function. We suggest having spare cash with you if you plan to use this card for your in-store purchases, as some still prefer to transact with cash.
Also, we noticed a slight negative outlook of BPI towards their prepaid cards. Although the Amore Prepaid card is a powerful cashless option, their other powerful prepaid cards counterparts have been discontinued in 2020 and 2021.
Just be on the lookout for the announcement of the bank once you have availed your card. Until then, this stays on top of our recommendation list for your prepaid card options.
FAQs about Prepaid Cards