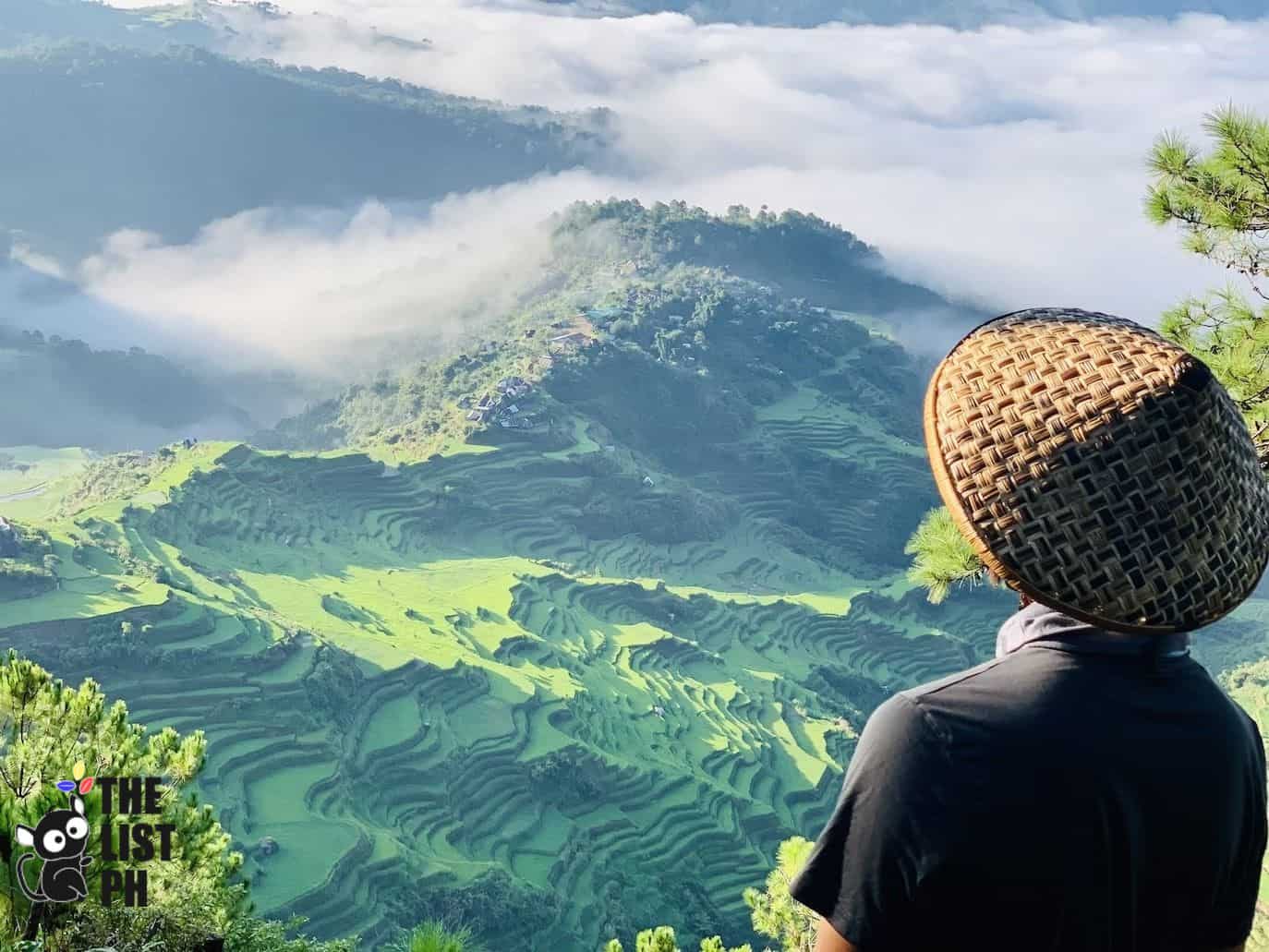 The Most Beautiful Provinces in the Philippines You Need to Visit
The Philippines is chock-full of charming destinations, so many that you'd need months, or even a few years, to explore them all.
So, we suggest checking out a few of the absolute stunners among the provinces, and once you've soaked in their beauty, you can gradually make your way to the rest. Sounds like a plan?
Here's where you can start:
1. Palawan
Website: https://www.palawan.gov.ph
Accessible via: Airplane, Ferry
Price:
MNL – Palawan cities ferry prices start from P2,818
MNL – Palawan cities airplane fares start from P4,221
Palawan easily grabs the title of one of the prettiest islands in the country, thanks to its diverse wildlife and biodiversity.
Picture this: you're wandering around in this paradise and you get to see these unique animals on the island just doing their thing in their natural homes!
What's more, you can interact with them through various activities like diving, kayaking, spelunking, and island hopping in well-known cities like Puerto Princesa, El Nido, and Coron. How's that for adventure?
A direct flight and ferry to Palawan make this breathtaking province accessible. The travel takes 1 hour and 23 minutes by plane and 16 hours and 30 minutes by ferry.
Pro tip:
When doing water activities, bring a waterproof phone case so you can take cool photos underwater.
2. Ifugao
Website: https://ifugao.gov.ph
Accessible via: Bus, Car
Price:
MNL to Banaue bus prices start from P667
The Ifugao province is home to some of the most stunning scenery in the Philippines, as well as a fascinating culture and history. If you're looking for a place to learn about indigenous people's way of life, Ifugao is a great option.
If you want to immerse yourself, take a trip to one of the communities located near one of the Rice Terraces of the Philippine Cordilleras. You'll experience their daily living while enjoying the view of a world heritage site.
Banaue is the most accessible municipality from Manila, with a travel time of 8-9 hours by bus or car.
Pro tip:
Visit the terraces from June to July. These are the months that they are the greenest.
3. Biliran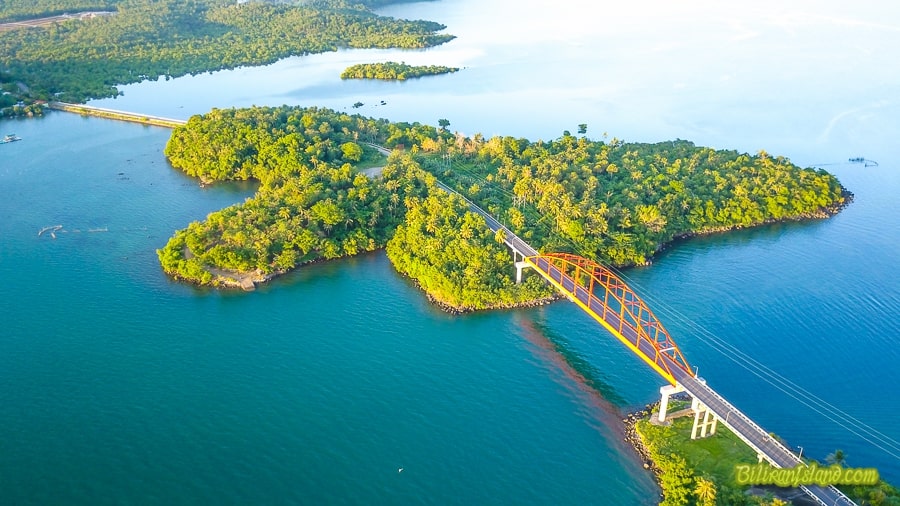 Website: https://biliran.gov.ph
Accessible via: Airplane, Ferry, Bus
Price:
MNL – TAC airfare from P2,100 with the van to Naval at P120
MNL – Ormoc City via ferry from P1,500 with the van to Naval at P120
MNL – Naval by bus from P1,837
Biliran is one of the smallest and newest provinces in the Philippines. It's known for its mountains, waterfalls, and sea caves.
Going on a trip to Biliran is incomplete if you don't visit their main tourist spots: the Ulan-Ulan Falls and Sambawan Island. The province also has beaches and hot springs if you like swimming.
The trip to Biliran might be long, but it's worth it. Travel time by air to van transfer is around 4 hours; by sea to van transfer, it'll take about 24 hours; and by land, a bus straight to Naval will take more than 24 hours.
Pro tip:
Rent a motorcycle to make it easier to travel around the island. You can also charter a motorbike where the driver will serve as your guide.
4. Bohol
Accessible via: Airplane, Ferry
Price:
MNL – TAG airport airfare from P1,928
MNL – TAG via ferry from P1,627
Taking a trip to Bohol is an activity that you should do at least once in your lifetime. There are numerous activities to do on the island, such as scuba diving, island hopping, and visiting centuries-old stone churches and other establishments.
Apart from the Chocolate Hills, its famous natural wonder, Bohol is also known for its rich heritage, including structures that guarded the land against slave raiders, religious practices that withstood time, and even local activities like weaving!
Bohol is one of the easiest provinces to go to as well because of the available direct flights and a ferry ride. A flight takes about 1 hour and 30 minutes, while a ferry ride will take around 2 days and 6 hours.
Pro tip:
Make the most of your Bohol trip by getting a tour package that includes either island hopping, touring the countryside, or going to the Danao Extreme Adventure Park, among others.
5. Siquijor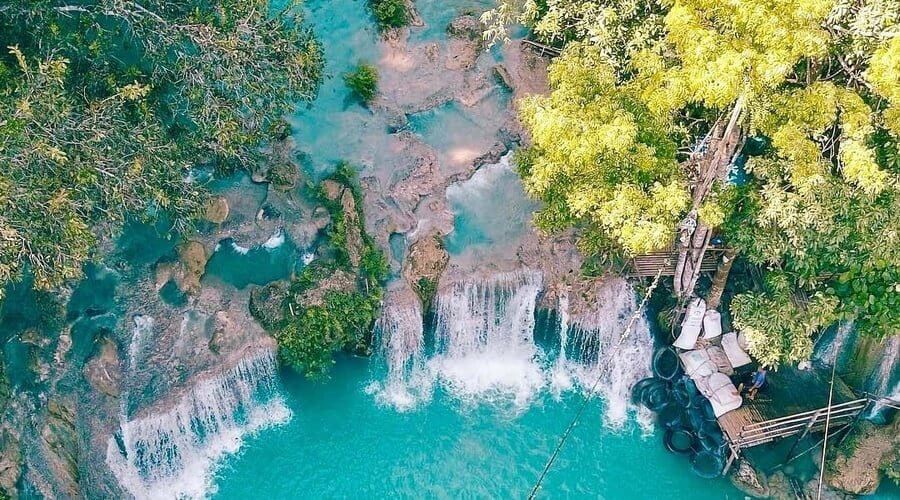 Website: https://siquijorprovince.com
Accessible via: Airplane, Ferry
Price:
MNL to Dumaguete airport airfare with ferry to Siquijor Pier from P4,910
MNL to Tagbilaran Integrated Bus Terminal ferry to Larena ferry from P4,460
Siquijor was famous for being the home of shamans or 'healers'. Nowadays, the island is known for its beautiful beaches, waterfalls, and historic sites.
You should definitely check out the Cambugahay Falls, the century-old Balete tree, and the Salagdoong beach, among others. Visit these and you'll understand the island's beautiful yet mysterious vibe.
Manila to Siquijor flights will take passengers to Dumaguete and from there, you will board a ferry heading to Siquijor Pier. The Manila to Tagbilaran ferry will travel for at least 1 – 2 four days.
Pro tip:
If you want to experience an activity unique to the province, you can avail of a cleansing ritual from a shaman. You should, however, understand the potential physical risks as it's not done by a professional with a medical background.
6. Surigao del Norte
Website: https://surigaodelnorte.gov.ph
Accessible via: Airplane, Bus
Price:
MNL to Surigao City airfare from P4,200
MNL to Surigao City bus fare from P1,600
Surigao del Norte is considered the home of island adventures. Wherever you are in the province, you're bound to find the right activity for your visit.
Adventure seekers will enjoy the province's activities like spelunking, rock climbing, exploring mangroves, and swimming in white sand beaches. History buffs will enjoy the history behind Punta Baluarte in Surigao City.
A plane ride from Manila to Surigao City will take 2 hours and 25 minutes, while a bus trip from Manila to Surigao City will take 1 day and 2 hours.
Pro tip:
Participate in the province's festivals, particularly the Kinilaw Festival. You'll get to experience history and culture through the festivities and the food.
7. Samar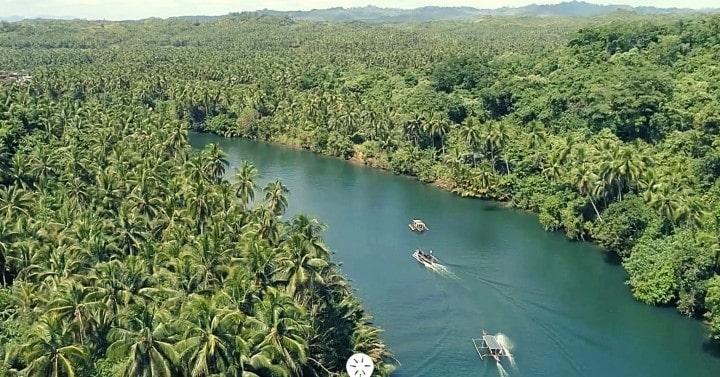 Website: https://samar.lgu-ph.com
Accessible via: Airplane, Bus
Price:
Manila to Catarman airfare from P5,509
Manila to Rawis Laoang, Northern Samar bus fare from P1,489
Samar is perfect for you if you're a water sports enthusiast. Because of its natural terrain, the province offers activities such as river kayaking, exploring caves, and jumping off waterfalls, among others.
If you're up for water-based activities, then these activities will be up your area: explore the Lobo Cave within an hour, experience the torpedo boat extreme ride at Ulot River, or kayak along the Golden River.
Bus travel from Manila to Samar takes at least eight hours. The travel time from Manila to Catarman via airplane is 1 hour and 20 minutes.
Pro tip:
Make sure to wear durable clothes, particularly if you're going to do the province's high-adrenaline activities.
8. Davao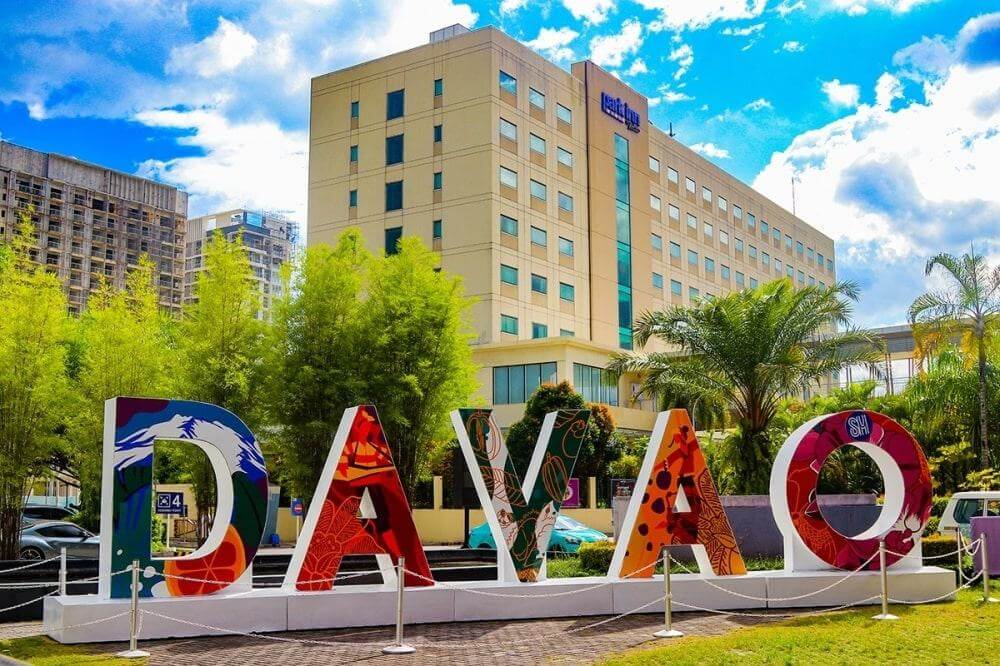 Website: https://www.davaocity.gov.ph
Accessible via: Airplane, Bus
Price:
MNL to Davao airfare from P3,358
MNL to Davao bus fare from P2,265
Davao is one of Mindanao's most progressive, modern, and highly-urbanized provinces. Your visit is bound to be comfortable due to the classy hotels and condominiums you can stay in.
Amid modernization, the province still spotlights its cultural and natural tourist attractions. You can take part in animal conservation activities at the Philippine Eagle Center, go island hopping on Samal Island, or trek Mt. Apo.
The flight from Manila to Davao will take about 2 hours. The travel time by bus takes at least 32 hours.
Pro tip:
The Roxas Night Market is the place to be if you want to have the authentic Davao experience. We suggest getting the ice cream from Mang Danny's ice cream to cap off your night.
9. Albay
Website: https://albay.gov.ph
Accessible via: Airplane, Bus, Car
Price:
MNL to Legazpi airfare from P2,100
MNL to Legazpi bus fare from P956
Albay is primarily renowned for Mayon Volcano; nevertheless, the province boasts a plethora of cultural and natural destinations.
You can explore historically significant sights like the Cagsawa Ruins, Daraga Church, and the Japanese tunnels at Ligñon Hills. Visiting the Mayon Planetarium is also a must if you're interested in volcanos.
The flight from Manila to Daraga takes about 1 hour and 15 minutes. The travel time by bus takes 11 hours and 49 minutes, while driving takes at least 6 hours and 52 minutes.
Pro tip:
Try Cagsawa's all-terrain-vehicle (ATV) tours, where you can ride the trail down Barangay Mabinit's lava front.
10. Bataan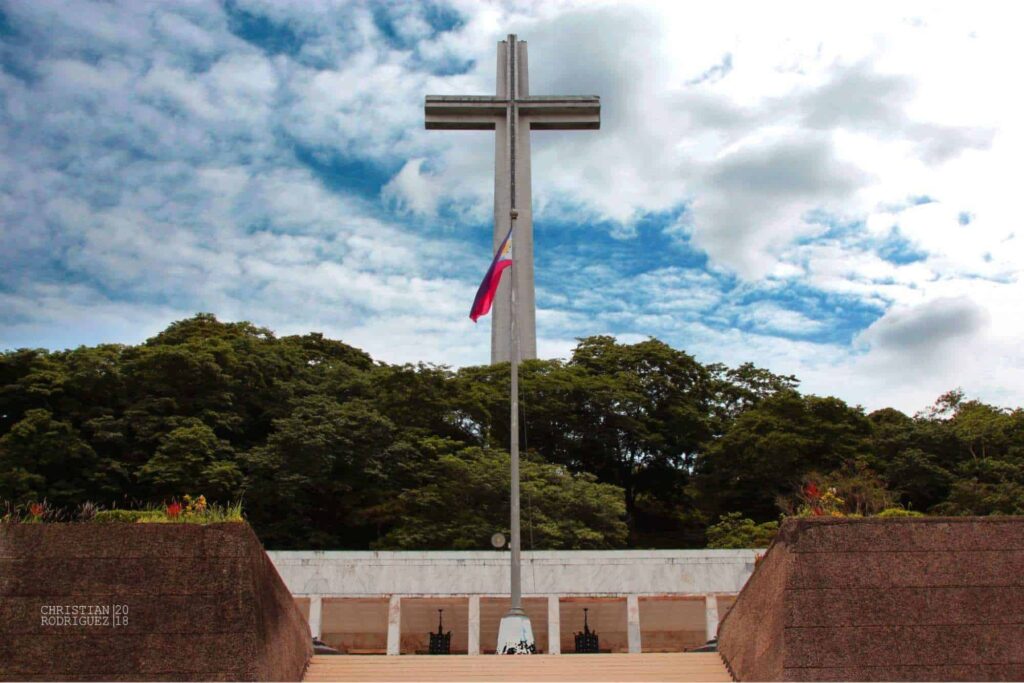 Website: https://www.bataan.gov.ph
Accessible via: Bus, Car, Ferry
Price:
Manila to Bataan from P300
Manila to Orion ferry fare at P450
Bataan is one of the best provinces to relearn Philippine history. The Shrine of Valor at Mt. Samat and the Bataan World War II Museum are some of the places to include in your itinerary if you want to learn more about the Japanese occupation in the country.
After visiting its famous historical monuments during the day, you can enjoy the sunset on the province's pristine beaches like Panoypoy Beach.
Driving from Manila to Bataan takes about 2 hours and 23 minutes. Taking the ferry from Manila to Bataan will take less than two hours.
Pro tip:
Join or do your own tour of Bataan and its history during the World War. This will help you better appreciate the province's past.
---
Are you ready? Prepare your luggage and clean up your phone space for new memories!