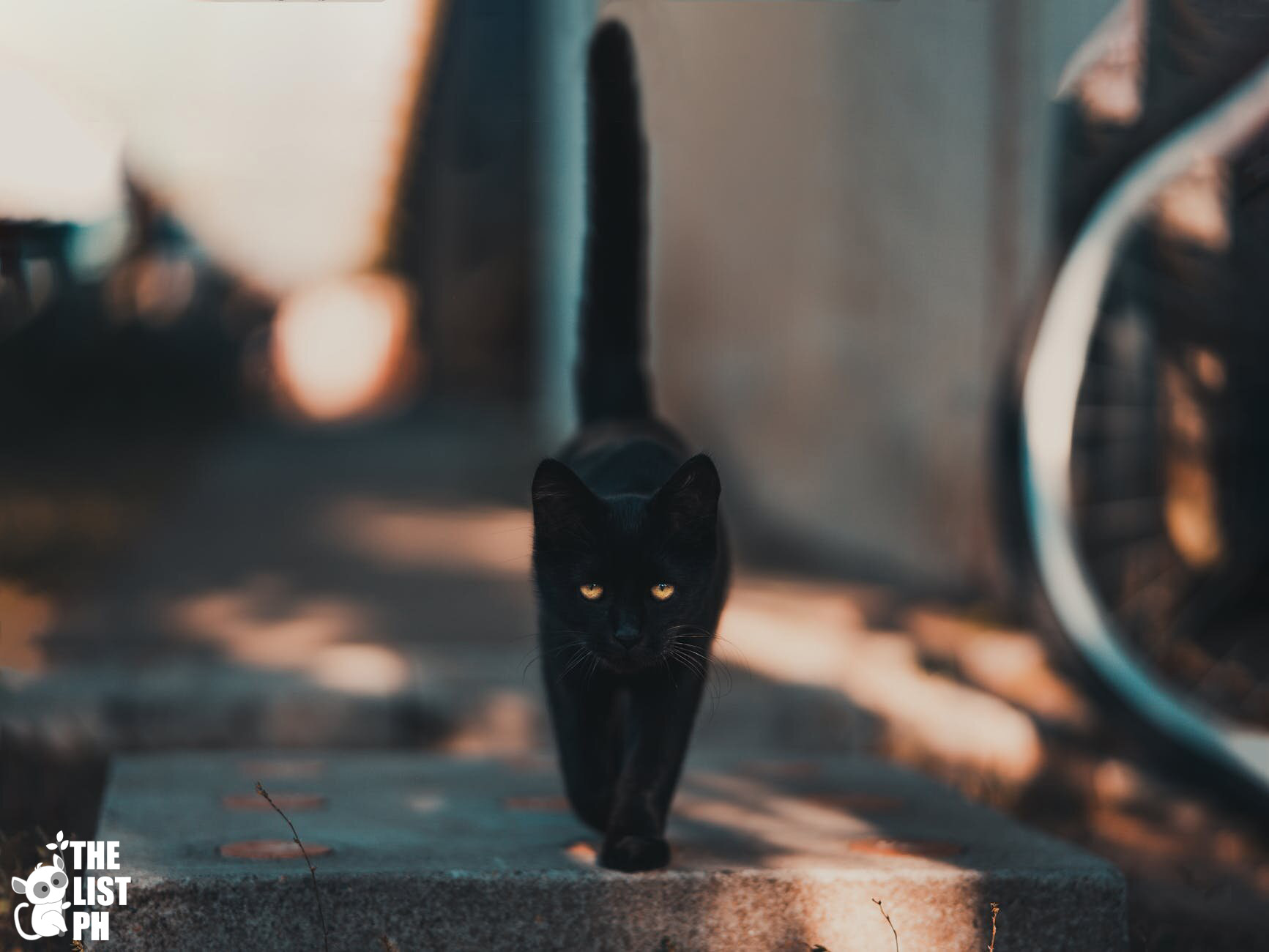 Superstitious Beliefs of the Filipinos
The Philippines is renowned for its plethora of superstitious beliefs, creating a tapestry where folklore dances hand in hand with daily life. Some of these beliefs are said to either invite good luck or spell misfortune.
From avoiding sweeping floors at night to the iconic "pagpag" ritual after attending wakes, you couldn't help but be fascinated by these peculiar, often humorous, and downright charming superstitious beliefs.
Join me as we unravel the threads of these captivating beliefs, and maybe, pick up a few tips on how to navigate this world of folk wisdom with a smile.
1. Sweeping at night brushes away good luck
Hey, you know that nightly sweeping thing we do? Turns out, it's got some deep roots in Filipino superstition.
So, the belief goes that if you sweep your house after sunset, you're kind of sweeping away the good luck and making room for misfortune.
Funny, right? Even though a lot of folks, especially the elders, take this superstition seriously, Filipinos, known for their industrious nature, often find themselves balancing the practicality of cleaning with the lingering fear of inviting bad luck.
2. Pagpag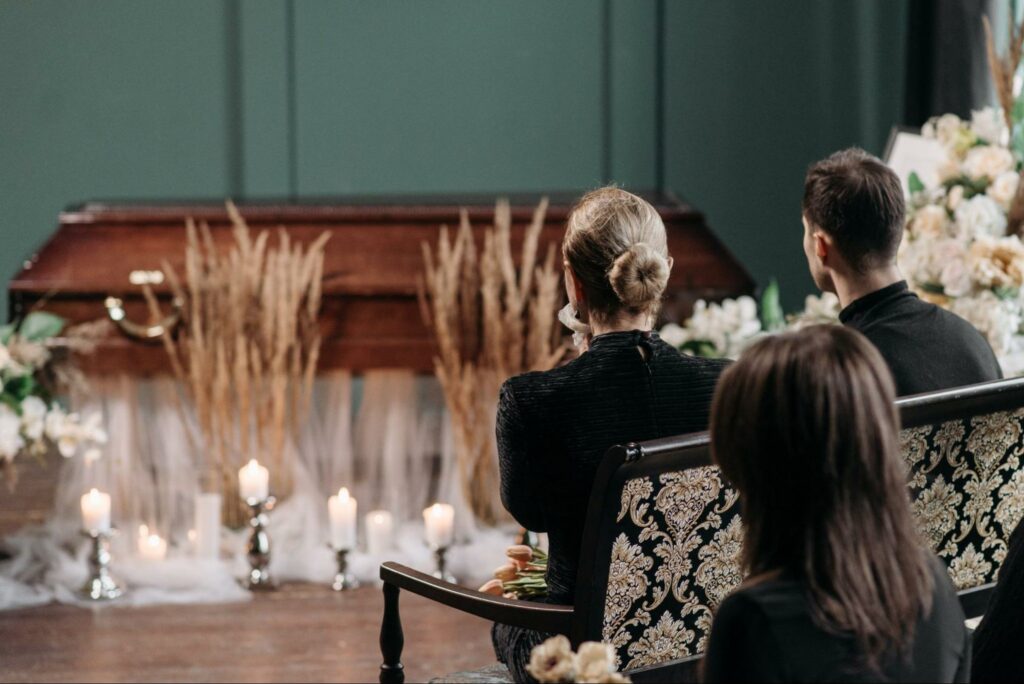 "Pagpag" is a prevalent Filipino belief that suggests not going straight home after attending a wake. Instead, you're supposed to take a detour or make a quick stop to "pagpag," kind of like shaking off any lingering essence of death from the gathering.
This intriguing superstition reflects a cultural blend of pre-colonial practices and a belief in spiritual energies, emphasizing the Filipinos' deep connection with their rich history and the supernatural.
3. Exercise caution when expressing fondness towards babies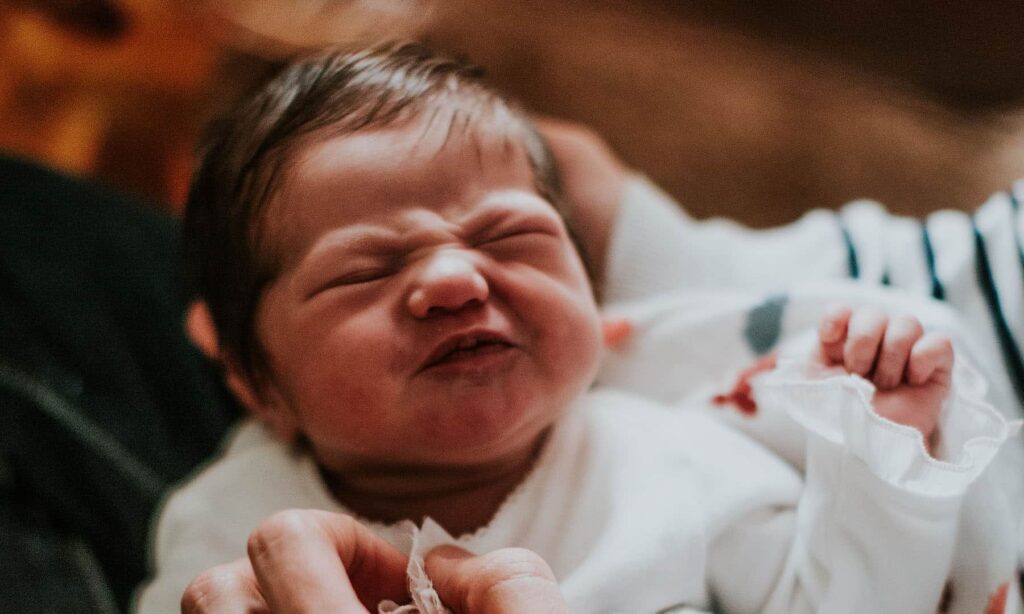 Expressing fondness for babies is common, but in the Philippines, caution is advised. Known as "usog" or "bati," this superstition suggests that a person's strong energy during greetings may cause the child to experience unexplained discomfort or illness.
To avoid this, some Filipinos refrain from expressing too much affection towards babies directly. While it may seem like a quirky belief, many Filipinos still adhere to this practice to ensure the well-being of the little ones in their communities.
4. Show respect to the elementals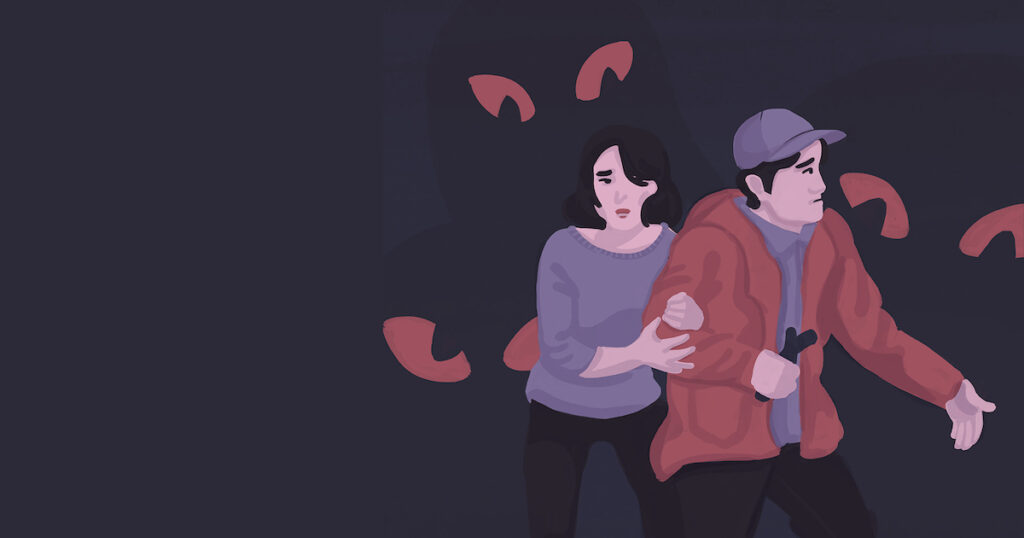 In the fabric of Filipino folklore, elementals like the "nuno sa punso" add a touch of mystery to the landscape. To this day, it's a common belief that passing through their dwellings, often found in anthills or near Balete trees, demands utmost respect.
Ignoring them can allegedly result in unexplained illnesses, requiring the intervention of an albularyo, a traditional folk healer.
5. Avoid having siblings wed in the same year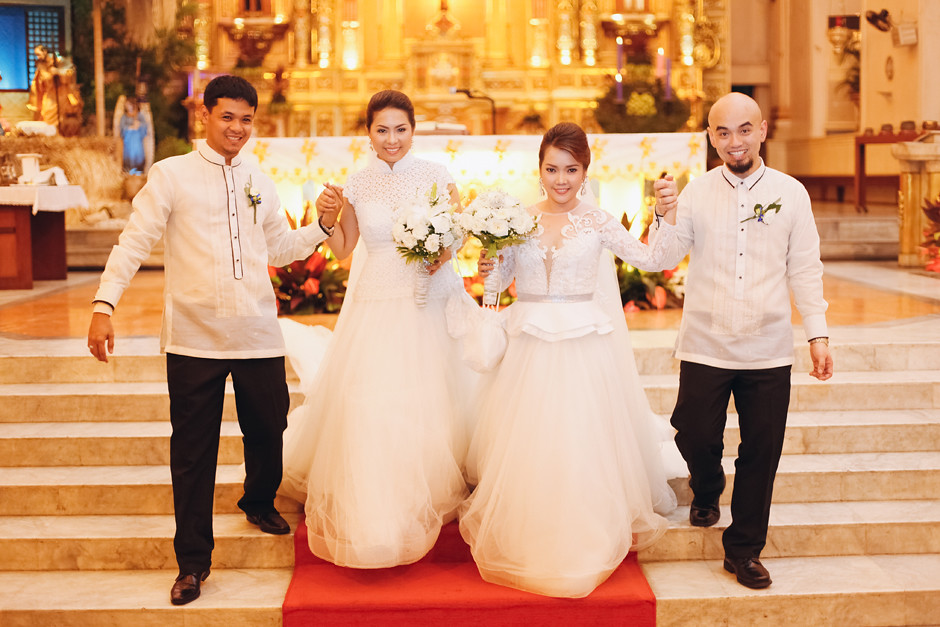 Planning a wedding can be quite a task. Well, imagine throwing in some extra spice with the Filipino belief in "sukob." It's this idea that says siblings shouldn't get married in the same year because it might mess with the luck – and who wants that, right?
It also has the potential to bring bad luck and even death to an immediate family member. Despite the ominous undertones, sukob remains widely observed in Filipino culture, emphasizing the importance of timing and harmony in family celebrations.
6. Ensure your home's staircase steps are not divisible by three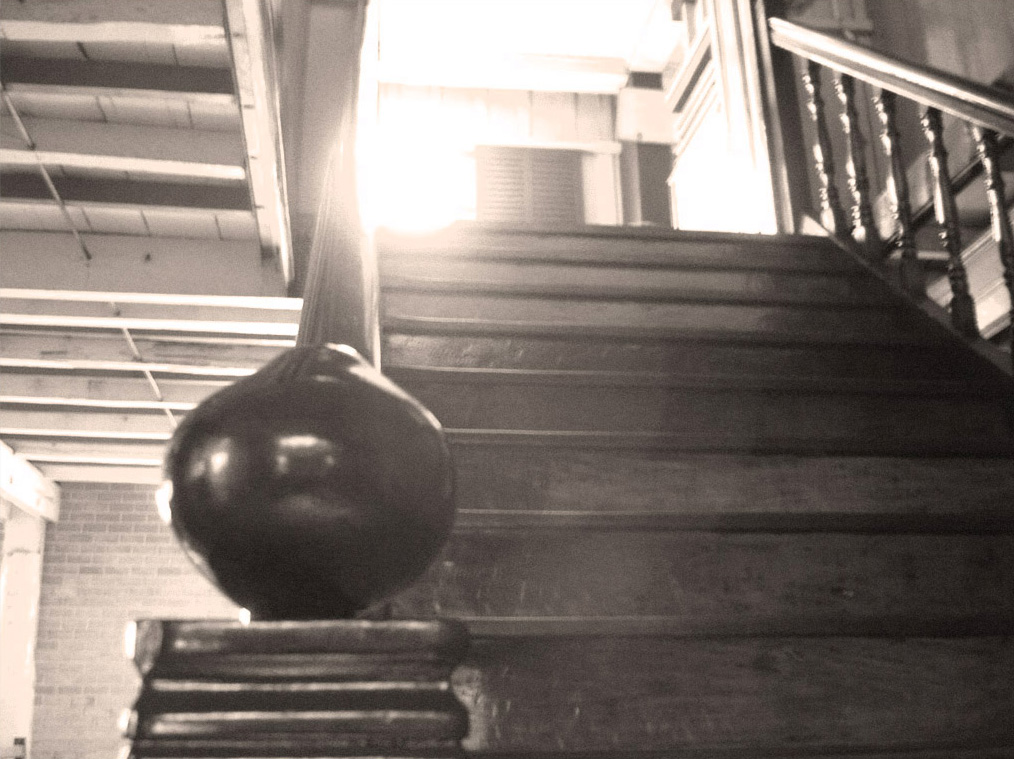 Filipinos hold a strong belief in home construction traditions, particularly regarding staircases. So, there's this belief that says the number of steps shouldn't be divisible by three, with the chant "oro, plata, mata" echoing the desire for gold or silver, not death.
This attention to staircase details is rooted in the fear of inviting bad luck and misfortune, while adhering to the desired outcomes of success and fortune. Such superstition continues to influence home designs and blessing rituals in the Philippines.
7. Hold mischievous elves accountable for your misplaced items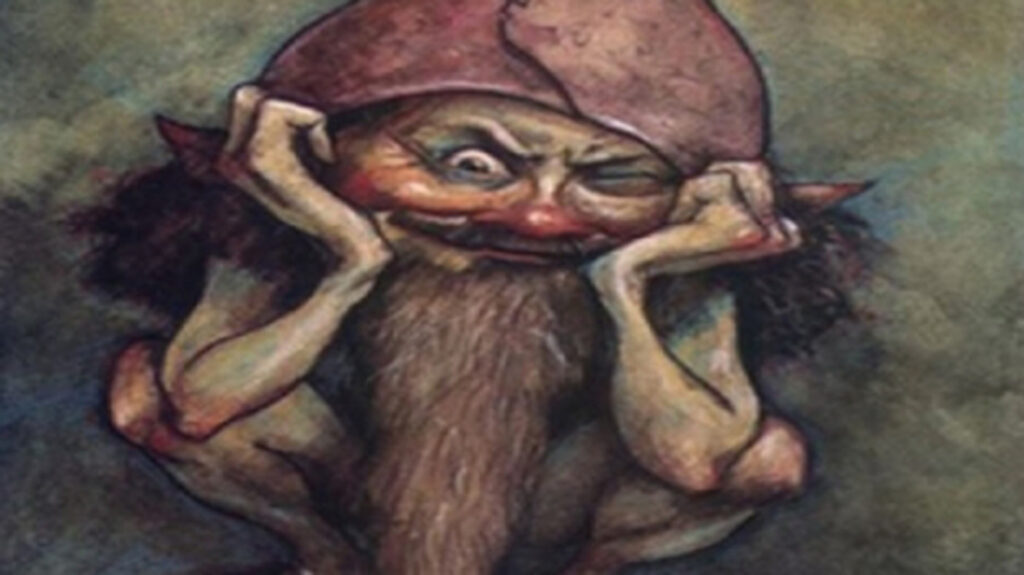 Ever experienced your things mysteriously moving around? Filipinos often playfully blame these antics on elves or "duwendes."
In Filipino superstition, these playful elves are the whimsical explanation for disappearing and reappearing household items, making them part of bedtime stories and amusing tales passed down through generations.
8. When you bite your tongue, someone is thinking of you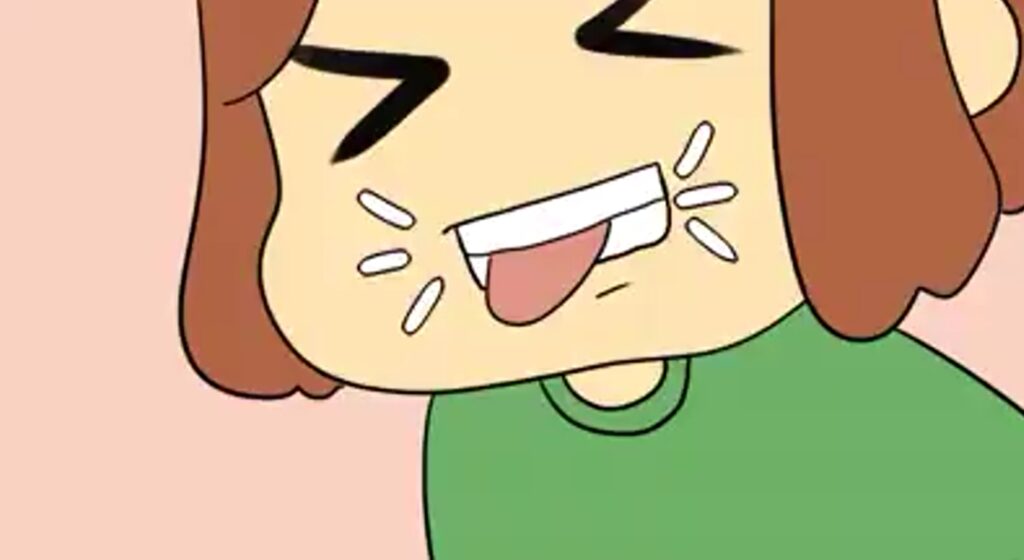 Ever bitten your tongue unexpectedly? According to Filipino superstition, it's more than just a random mishap – someone out there is thinking of you.
While it carries a touch of sweetness, the belief adds a hint of mystery to everyday occurrences, making you wonder who has you in their thoughts at that very moment.
9. Don't open an umbrella indoors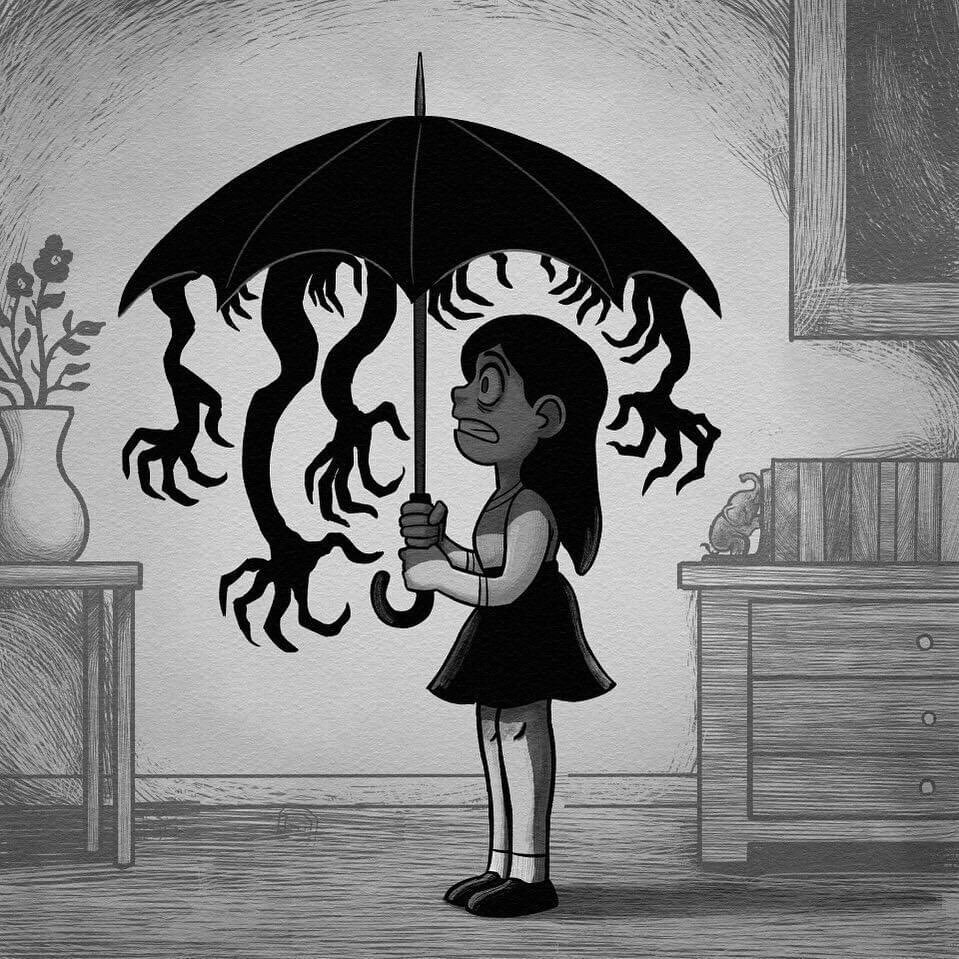 From the time we were children, our elders cautioned against opening umbrellas indoors, claiming it invites bad luck. This Filipino superstition suggests that by unfurling an umbrella inside, we inadvertently block the entry of good luck.
It also causes our home's guardians or benevolent spirits to take offense. The belief taps into a cultural aversion to disrupting the positive energies within our living spaces.
10. An itchy palm signals incoming wealth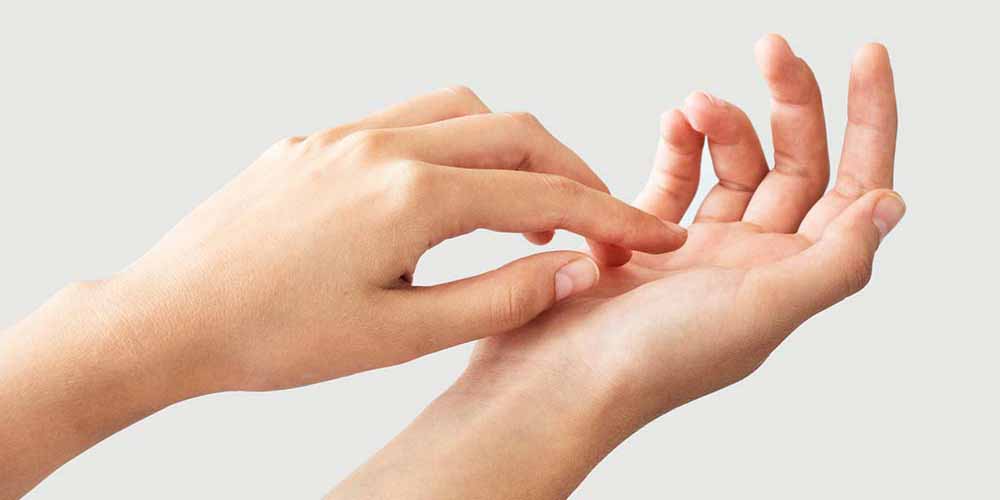 Feeling an itch on your palm? According to Filipino superstition, that might be a signal of incoming wealth. Whether it's from an insect bite or dirty hands, locals believe good fortune is on the horizon when palms start to tingle.
11. Rotate your plate if someone leaves during a meal
In Filipino culture, even the act of someone leaving a meal comes with its own belief. As a sign of courtesy and safety, when a person gets up to leave before others finish, everyone remaining at the table rotates their plates.
This small gesture is believed to ensure a safe journey for the departing guest. It's a unique blend of hospitality and superstition that adds a touch of warmth to shared meals in Filipino homes.
12. Serve pancit at celebrations, especially during birthdays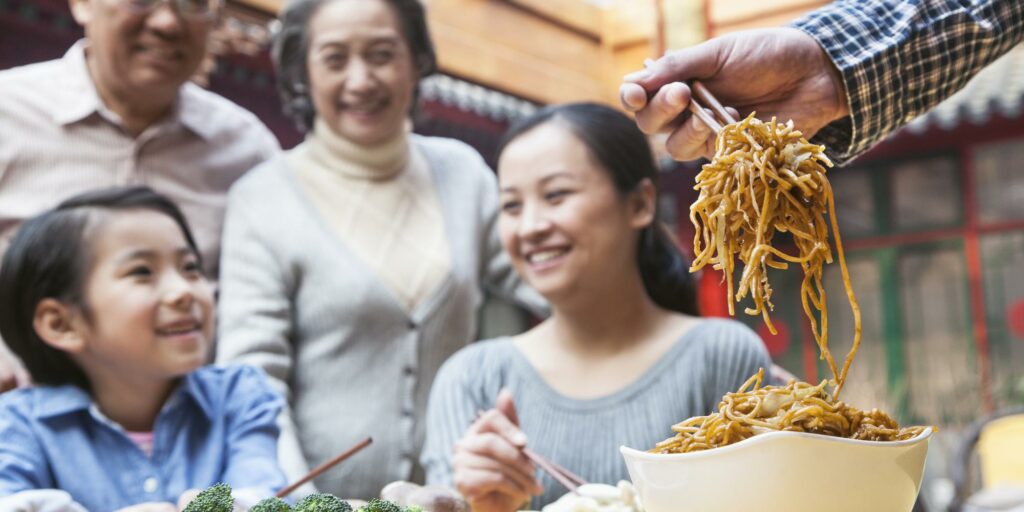 An age-old practice borrowed from Chinese traditions, serving noodles, or "pancit," is a common sight at Filipino celebrations, especially birthdays. The lengthy strands of the noodles symbolize a wish for a long and prosperous life.
In lieu of a traditional birthday cake, many Filipinos opt for the symbolism and savory taste of pancit during their celebrations. While it may seem like a playful tradition to some, it has become a staple at birthdays and barangay fiestas across the country.
13. Avoid pointing your finger at trees during the night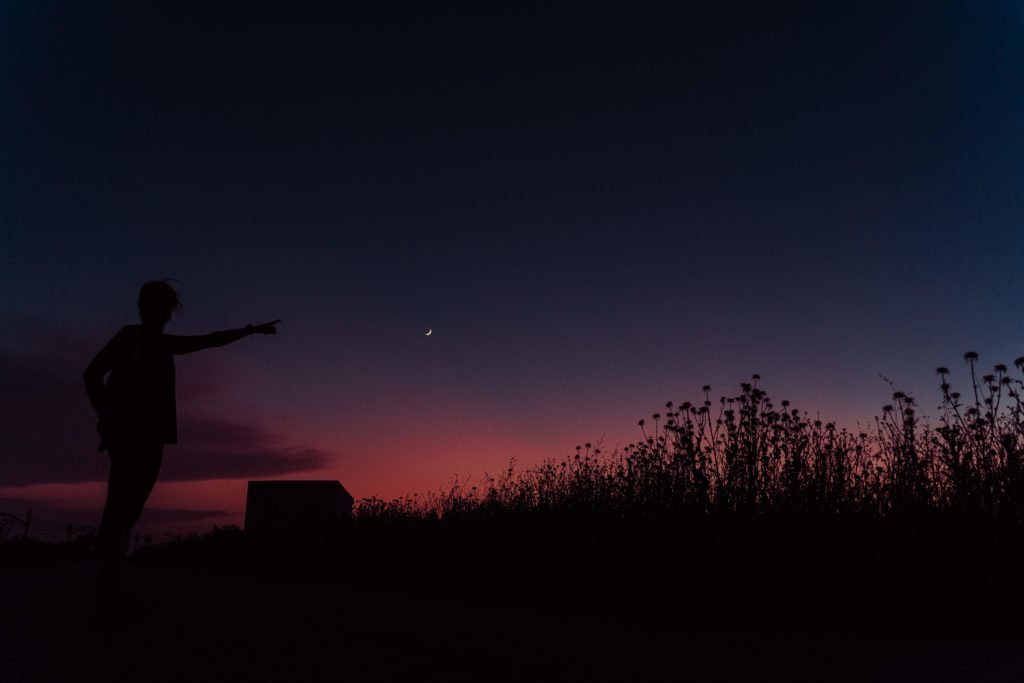 Pointing your finger at trees at night is a no-no in Filipino superstitions. Beyond the etiquette, there's a belief rooted in the idea that trees harbor spirits and souls, and pointing at them after sunset could invite bad luck or disturb these unseen entities.
So, next time you find yourself in the company of trees after dark, it's probably best to keep your fingers to yourself.
14. Jump on New Year's Eve to grow taller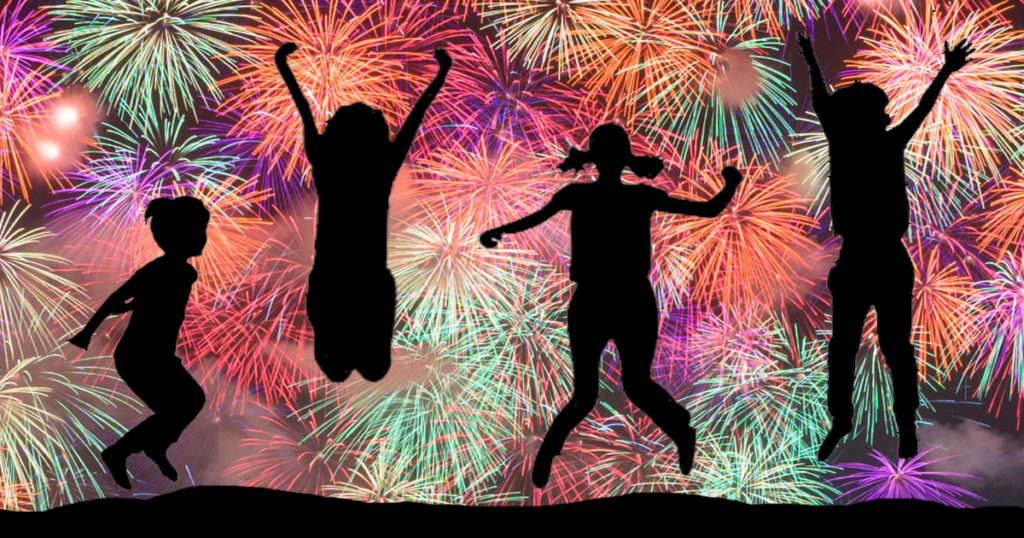 Ever wondered why some Filipinos jump into the New Year? It's a peculiar tradition whose origins remain a mystery.
Jumping into the New Year is like a joyful dance of optimism, a symbolic gesture to welcome a year that's higher and brighter. So, if you're hopping on New Year's Eve in the Philippines, you're not alone in seeking good fortune and a little extra height.
15. Cutting nails at night is a no-no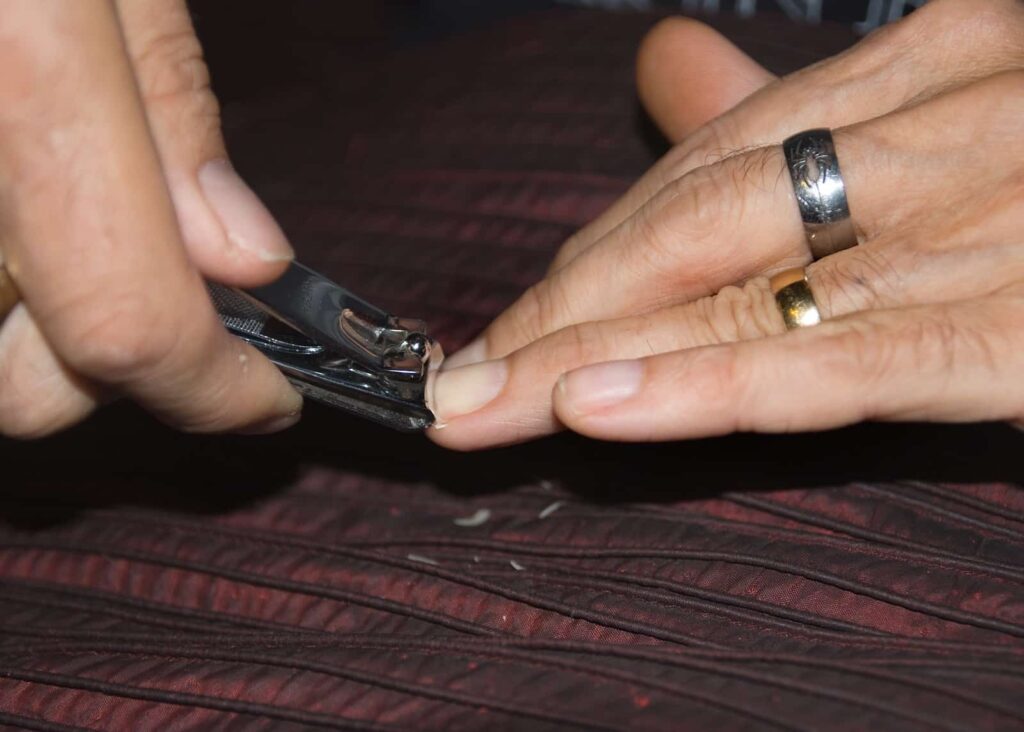 Cutting your nails at night in the Philippines is not just about personal grooming; it's a dance with the supernatural. Refraining from this nighttime ritual is rooted in the belief that it could invite unwanted supernatural guests, like ghosts, into your home.
Filipinos take this superstition seriously, emphasizing the importance of steering clear from potentially eerie encounters by keeping the nail clippers tucked away when the sun sets.
16. Knock and say "Tao po" to keep mythical creatures at bay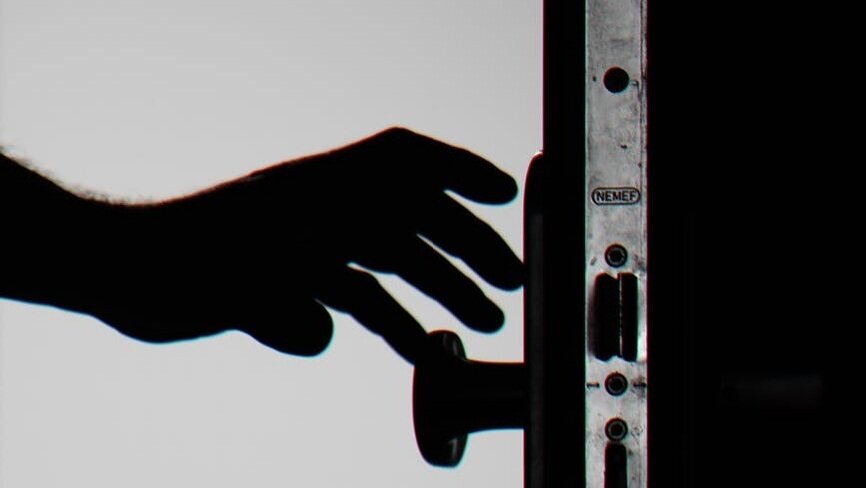 In Filipino households, uttering "Tao po?" serves as more than a simple question; it's a protective charm against mythical creatures. Saying "tao po" acts as a statement affirming your human and deterring supernatural entities that might pose a threat.
This tradition aligns with other practices, such as hanging garlic by the door and keeping windows shut at night, all aimed at safeguarding the home from potential otherworldly visitors.
17. It pays to know the healing art of Oomancy and divination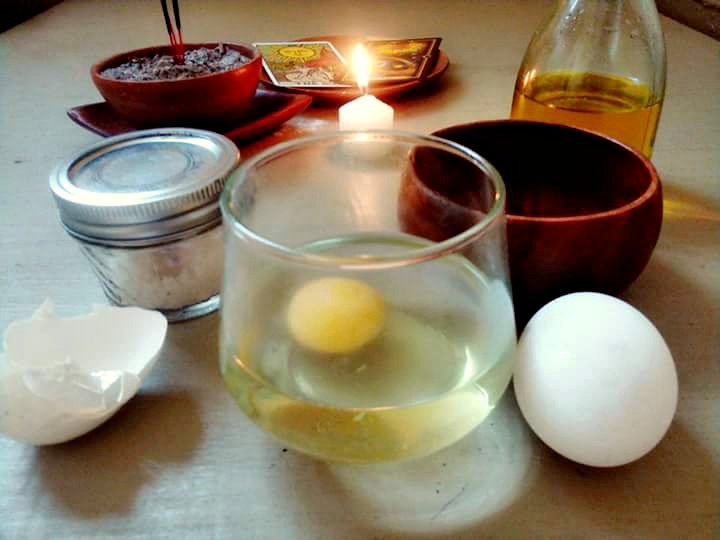 In Filipino spirituality, Oomancy, using eggs for divination, remains a fascinating practice, particularly in provinces. Local albularyos, seen as folk healers, play a vital role, addressing various issues from mysterious illnesses to spiritual disturbances.
Oomancy involves cracking an egg into a bowl or glass of water, with interpretations drawn from the resulting patterns in the egg whites. It serves not only to uncover the roots of illnesses, often linked to the "evil eye," but also to unveil glimpses of the future.
The mystical dance of the egg in the water weaves a narrative of omens and possibilities, offering insights into the unseen realms.
18. To ward off spirits, leave food offerings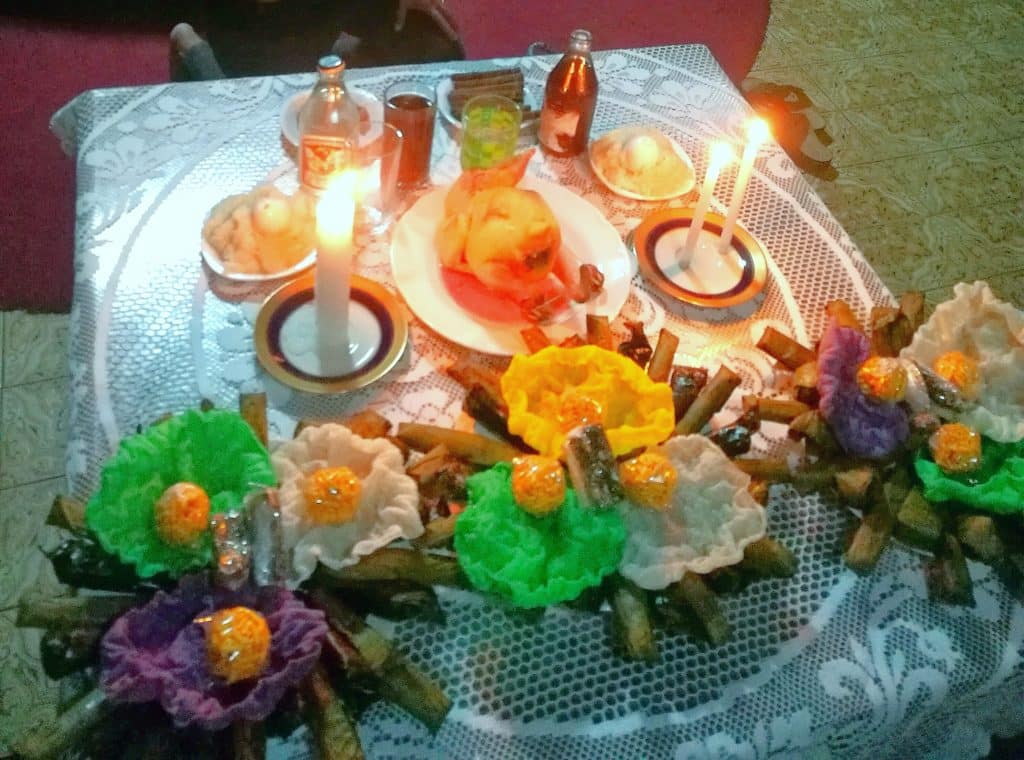 In the Philippines, the act of offering food to spirits isn't limited to cemetery visits. Leaving a bowl of rice at home is believed to act as a barrier, preventing wandering spirits from inhabiting your space.
This practice is rooted in the idea that satisfying these unseen entities with food keeps them content and away from your home. Still, a grim story suggests that you need to ensure the food offering is enough; otherwise, spirits may still dwell in your home.
19. Include some money when gifting someone with a wallet or bag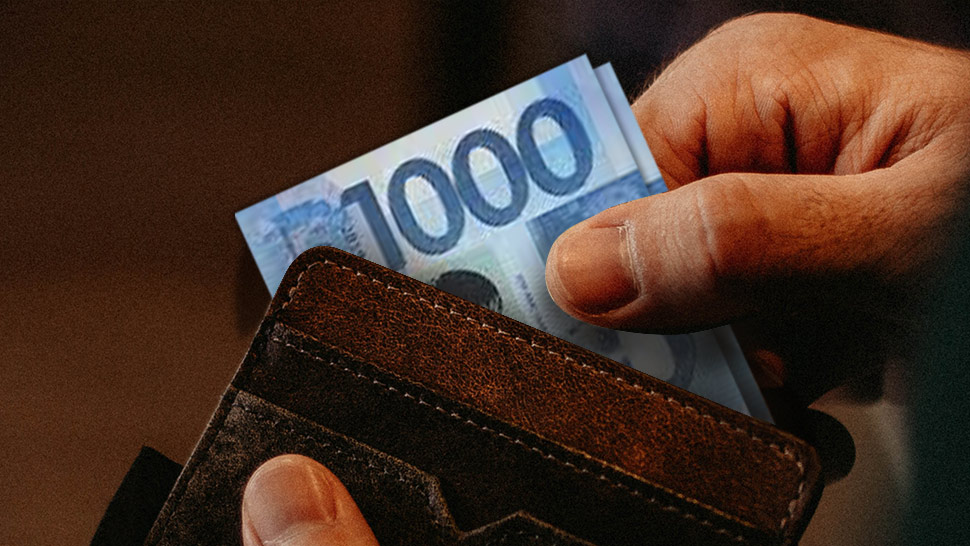 Handing over a wallet as a present? Make sure there's some money tucked inside! This belief isn't just a cultural quirk; it's rooted in the desire for financial prosperity.
Whether it's a few coins or a handful of bills, the inclusion of money is believed to bring good fortune and ensure the recipient's economic success. So, next time you're gifting a wallet, don't forget to slip in a little something for that extra dose of luck!
20. Placing slippers by the door keeps unwanted spirits away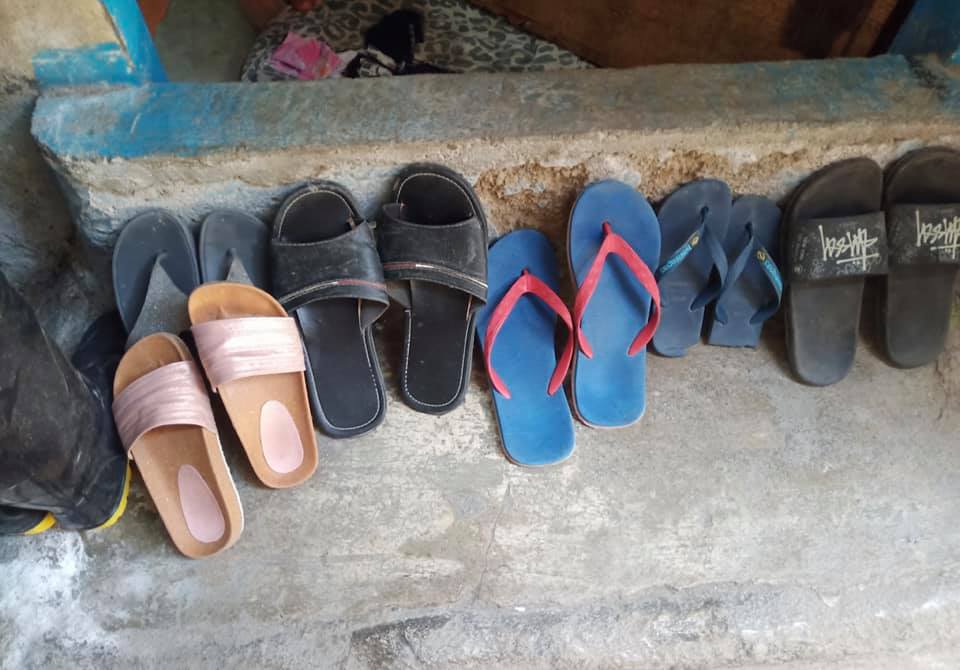 In many Filipino households, the tradition of placing slippers by the door serves a dual purpose—keeping the floor clean and warding off unwanted spirits.
Though not universally practiced, some believe that positioning the slippers upside down acts as a protective barrier against malevolent entities attempting to enter the home.
It's a subtle yet ingrained superstitious belief passed down through generations, blending practicality with a touch of the supernatural.