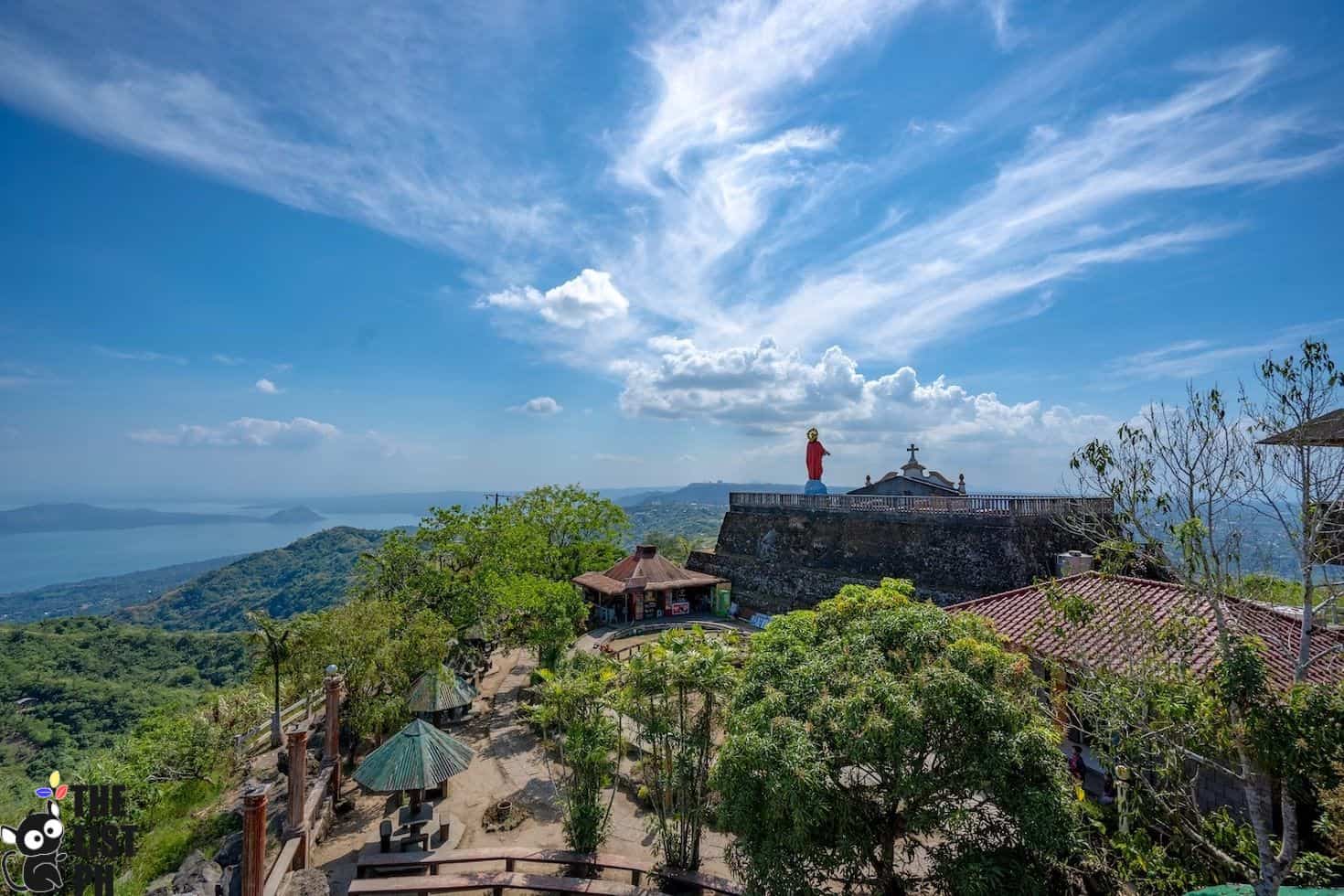 Exploring Tagaytay's Natural Gems: The Top 10 Natural Attractions in Tagaytay
If you're looking for a quick escape from Metro Manila, Tagaytay should be your next destination. This charming city, known for its cool climate, offers an array of natural wonders that will leave you in awe.
So, get ready to explore the best nature offers in Tagaytay! Here are our top picks:
1. Taal Volcano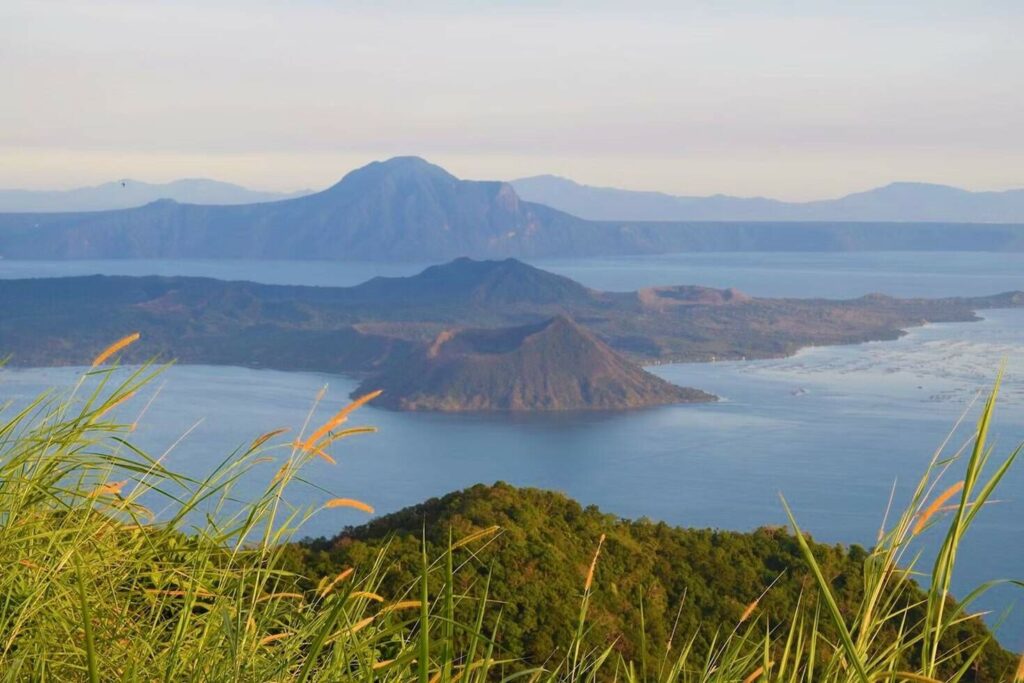 Address: Talisay and San Nicolas, Batangas
Rates:
1-hr Boat ride in Taal Lake – P600 per person
Environmental fees – P100
Docking fee – P50
Optional local tour guide – P500
Picture this: a volcano surrounded by a lake within another island on a lake – that's the Taal Volcano of Batangas. Take a boat ride to the island and hike up for a panoramic view that will take your breath away.
From the summit, you'll be treated to a mesmerizing view of the crater lake and the surrounding forestry on the islands.
Pro tip:
Wear comfy shoes and bring a hat or an umbrella. The 1-hour trek to the peak is going to be hot.
2. The Flower Farm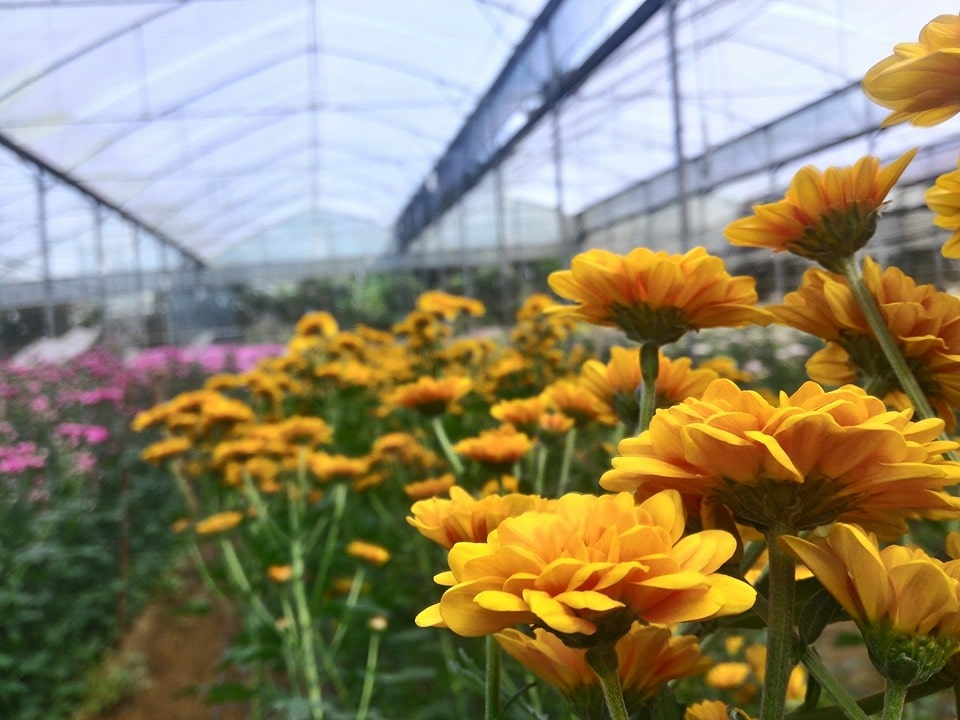 Address: 4V5X+P8G, Maglabe Drive, Tagaytay, 4120 Cavite
Contact No.: (046) 815 6665
Operating hours: Monday – Sunday, 8 am – 5 pm
Website: https://theflowerfarm.com/pages/about-the-flower-farm
Social media: https://www.facebook.com/theflowerfarmph
If flowers make your heart skip a beat, then the Flower Farm is your haven in Tagaytay. Immerse your senses in the farm's sea of flowers and enjoy their scents.
The farm also offers various plants like potted herbs and other ornamental plants. What's more, you can bring these beauties home by ordering them through the website or The Flower Farm's other branches.
Pro tip:
Get hands-on and participate in the floral arrangement and potted herb-making classes.
3. Ilog Maria Honeybee Farm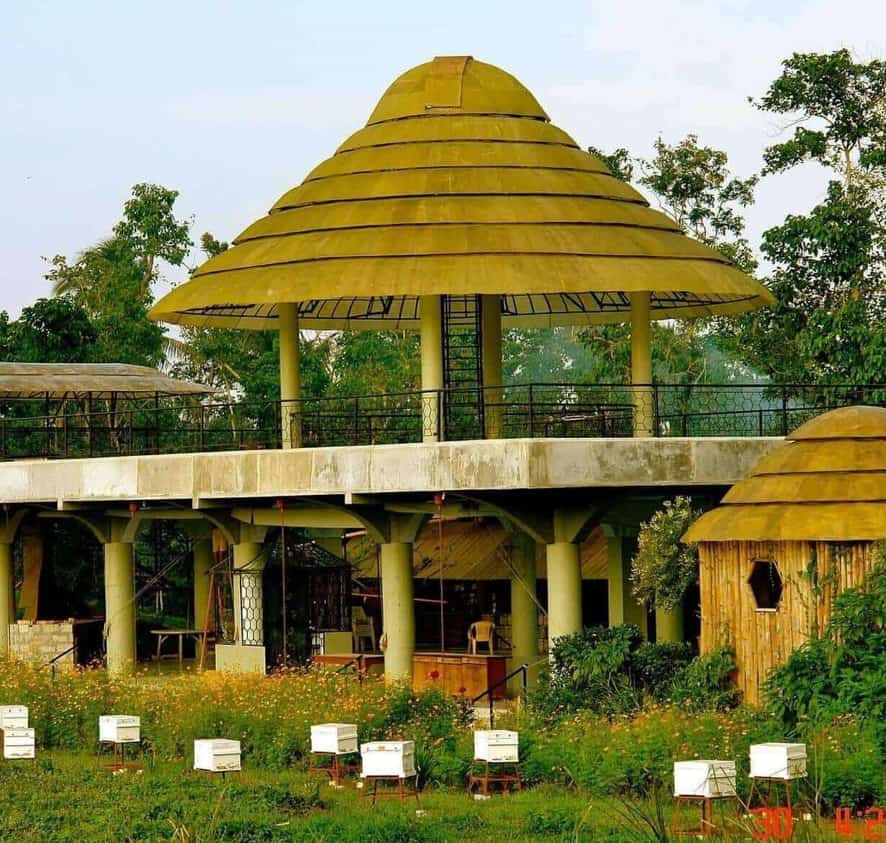 Address: Km. 47 Aguinaldo Highway, Lalaan 1, Silang, Cavite
Contact No.: 0917 503 9156
Operating hours: Monday – Sunday, 8 am – 5 pm
Website: https://www.ilogmaria.com
Social media: Facebook
If you're interested in honey and its various applications and health benefits, visiting Ilog Maria Honeybee Farm is a must! The farm is home to different bee species, including stingless bees, and you can see them in their natural habitat.
This farm also provides a 360 view of the whole business, from honey harvesting to producing various honey-infused goodies. What's more, you can even sample some honey from their guided tour.
Pro tip:
Support local and buy the farm's various handcrafted items infused with – you guessed it – honey!
4. Gourmet Farms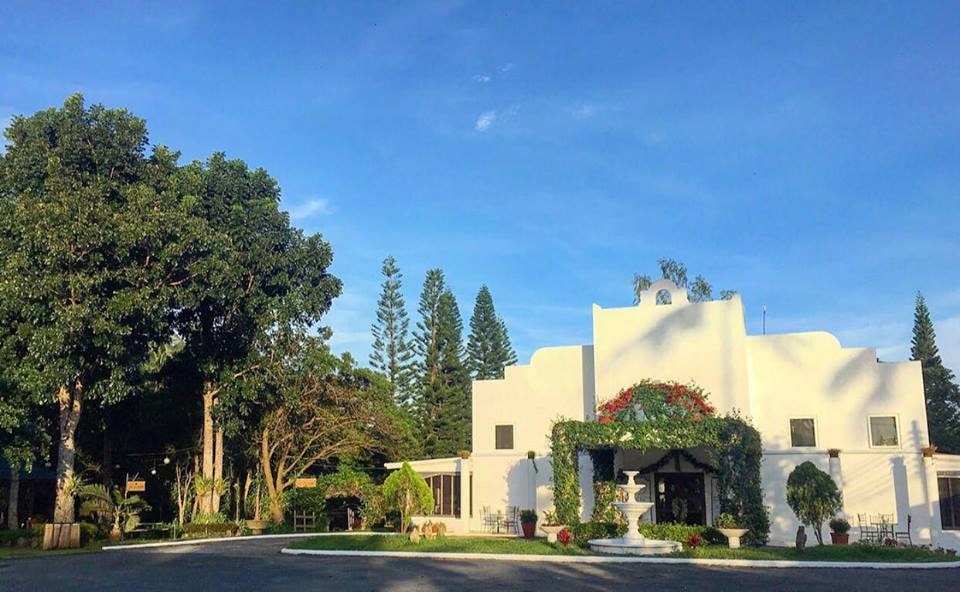 Address: Km., 52 Emilio Aguinaldo Hwy, Silang, 4118 Cavite
Contact No.: 0999 889 5972
Operating hours: Monday – Friday 7 am – 5 pm, Saturday 7 am – 9 pm, Sunday 7 am – 8 pm
Website: https://www.gourmetfarmsph.com
Social media: Facebook, Instagram
Gourmet Farms is for the foodie and nature lovers who enjoy a farm-to-table dining experience. The farm sources the coffee and other fresh vegetables they use in their restaurant from their own lands.
They also offer a guided farm tour for you to learn about sustainable farming practices and get a firsthand look at how the ingredients are grown on-site.
Pro tip:
If you need to have greens while you eat, enjoy the restaurant's P1/gram salad bar!
5. Yoki's Farm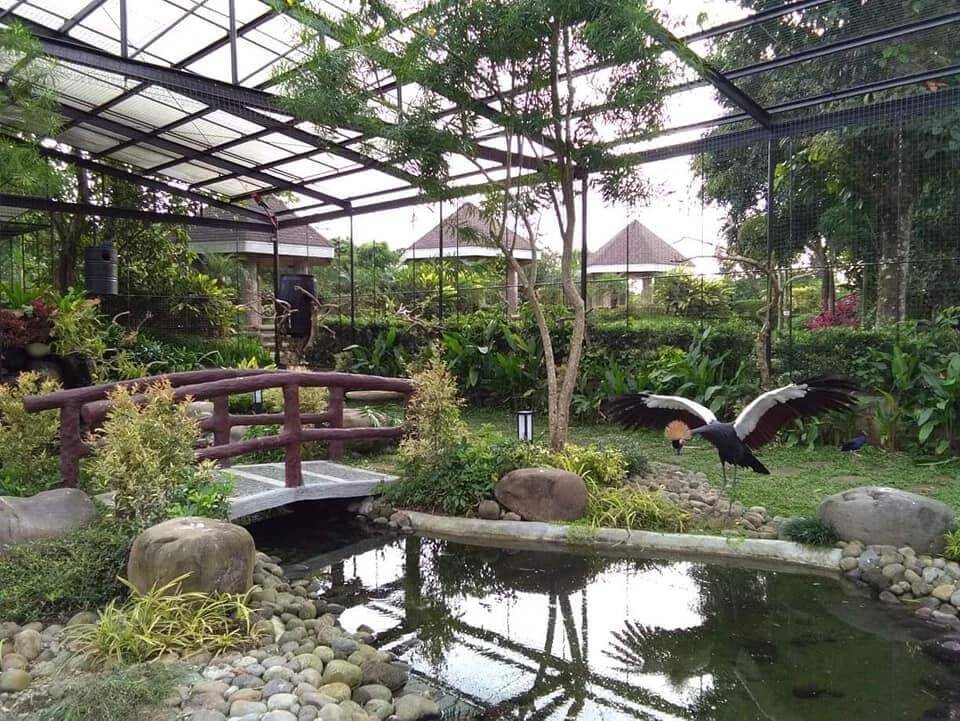 Address: Tabluan Road, 1, Mendez, Cavite
Contact No.: (046) 409 7257
Operating hours:
Website: http://yokifarm.com
Social media: Facebook, Instagram
Rates:
Farm tour – P300
Hydroponic harvest – P500
Animal encounter – P800
Full package – P1000
You'll never get bored when you visit Yoki's Farm. This eco-tourism site offers hands-on activities introducing farm life – from a farm tour to hydroponic harvest and farm animal feeding.
Once you've fully explored the place, you can relax at Yoki's Bed and Breakfast. Order crowd favorites like the Parmesan Crusted Fish Fillet or relax and stay overnight by booking a room.
Pro tip:
Get a tour guide for your farm adventure. They'll be able to explain more about the various sites at Yoki's Farm.
6. Sonya's Garden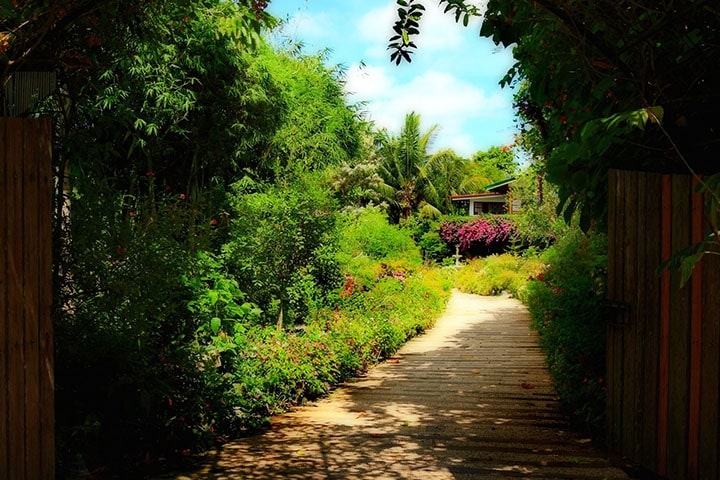 Address: Barangay Buck Estate, Alfonso, Cavite
Contact No.: 0917 703 3442
Website: https://sonyasgarden.com
Social media: Facebook
Sonya's Garden is the perfect place to be for those who want to relax while being surrounded by nature. This space offers a garden, a conservatory, and a spa with traditional therapies.
Be sure to savor the dishes at the farm-to-table restaurant. We recommend the garden salad and their herbed roast chicken.
Pro tip:
Their classic buffet menu changes – so make sure to ask for it via their Facebook page or contact number before heading there.
7. Tagaytay Paradizoo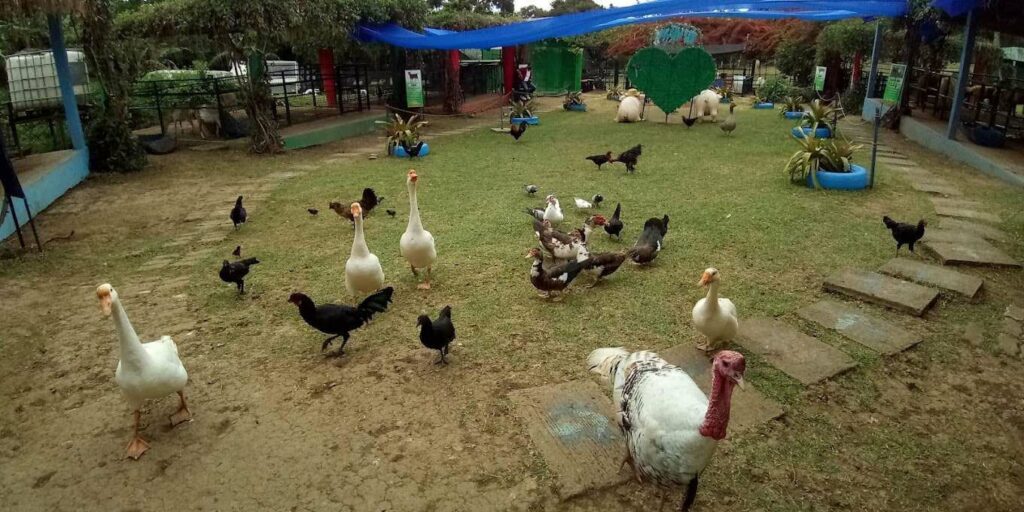 Address: 493, Mendez-Tagaytay Road, Mendez, 4121
Contact No.: (046) 434 1631
Operating hours: Monday – Sunday, 8 am – 5 pm
Website: https://www.zoomanity.com.ph/themeparks/paradizoo/
Social media: Facebook
Rates:
Animal feeding – P150
Bee farm – P150
Butterfly farm – P150
Animal lovers, this one's for you! Paradizoo is not your average zoo – it's a zoo-themed farm with activities that let you get close to farm animals.
Feed and interact with farm animals like ducks, geese, and rabbits. In addition, you get to see the life cycle of butterflies and bees in their butterfly farm and bee farm.
Pro tip:
Pay for the animal feed at the ticket booth; they are the ones who'll give you the feed too.
8. People's Park in the Sky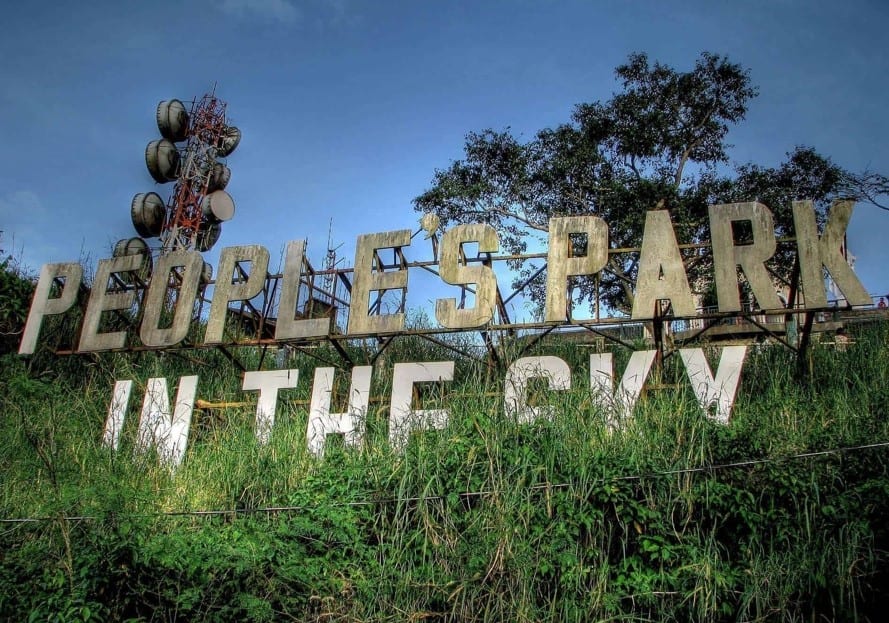 Address: 42RC+MQ8, Tagaytay – Calamba Rd, Tagaytay, Cavite
Operating hours: Monday – Sunday, 7 am – 5 pm
Experience what it's like to be at the peak of Tagaytay when you visit People's Park in the sky. This man-made park offers a panoramic view of Taal Volcano, Taal Lake, Tagaytay Highlands, and other Tagaytay municipalities.
You can also enjoy a picnic in the small huts provided. Make sure to clean as you go for the next visitor of this well-known destination.
Pro tip:
Rent binoculars if you want to get a clearer view of famous landmarks like Taal volcano or the Shrine of our Lady Mother of Fair Love.
9. Picnic Grove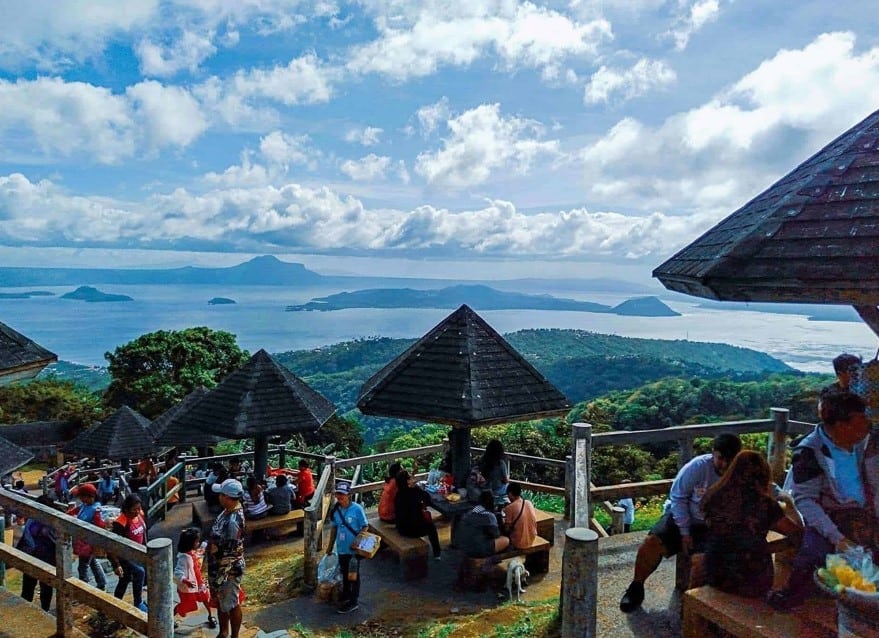 Address: 4XFX+V4M, Tagaytay Picnic Grove Complex, Barangay, End, Tagaytay, Cavite
Contact No.: (046) 413 4206
Operating hours: Monday – Sunday, 6 am – 10 pm
Rates:
For a classic Tagaytay experience, head to Picnic Grove. Enjoy a picnic with friends or family while soaking in the views of the Taal Volcano and the surrounding lake.
This tourist spot also offers other activities that the whole family can enjoy after your meal. You can ride the zipline or go horseback riding as a way to cap off your stay here.
Pro tip:
Try the taho available in the area – they offer three flavors, which are ube, strawberry, and the original.
10. Tagaytay Highlands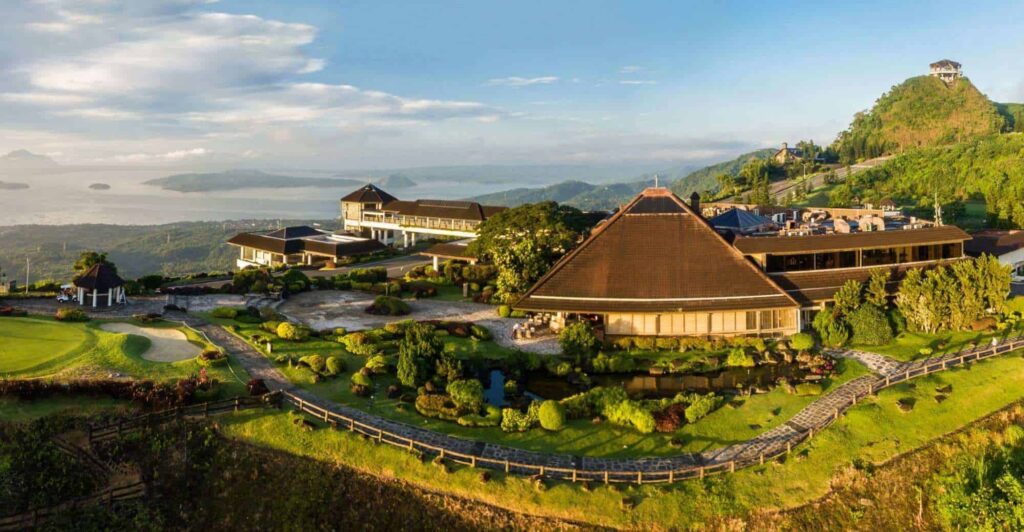 Address: 4120 Brgy. Calabuso, Tagaytay City, Cavite, Philippines
Contact No.: 0917 501 0772
Operating hours: Wednesday – Sunday, 8 am – 4 pm
Website: https://www.tagaytayhighlands.com
Social media: Facebook, Instagram, TikTok
Tagaytay Highlands provides you with world-class amenities while surrounded by Tagaytay's best views. You can golf, hang around The Country Club, or try the activities at the Sports Center.
If you are up for a little adventure, try horseback riding or the ATV trail ride. There's also the Animal Farm where you can pet animals.
Pro tip:
Tagaytay Highlands is an exclusive membership club. To gain access, a good-standing member must endorse or accommodate you.
---
Whether you're looking for relaxation or adventure, a trip to Tagaytay offers both. So, book that vacation leave and take a trip to Tagaytay!