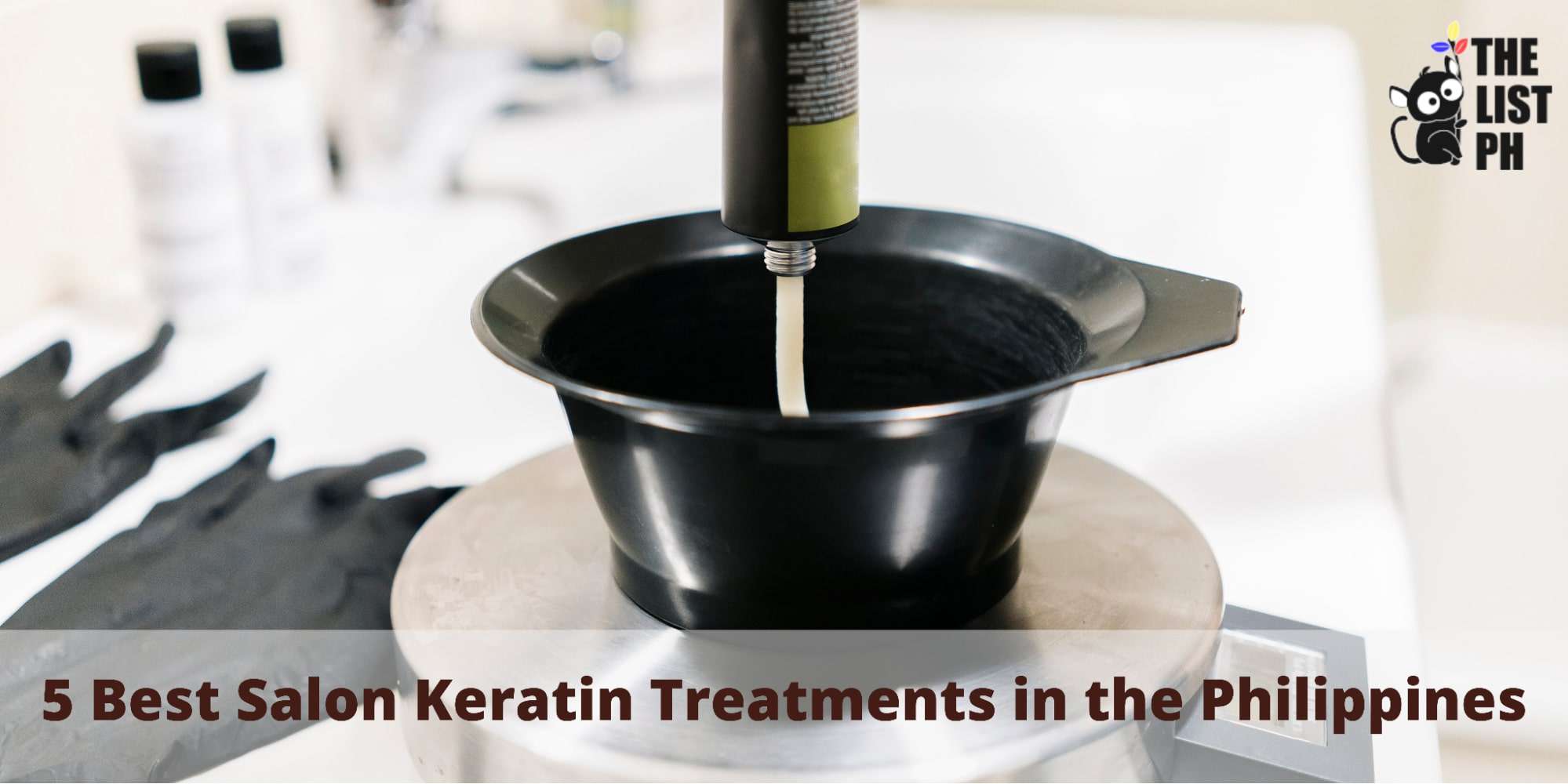 5 Best Salon Keratin Treatments in the Philippines
How We Picked
Price
Hair treatments don't come cheap, so we looked at whether or not the treatment is worth the cost.
Accessibility
We considered the number of branches or locations the salon has, as well as their service hours.

Length of Treatment
We factored in how long the actual keratin treatment procedure took per salon.

Treatment Results
We reviewed our post-treatment observations, looking into the overall experience and which salons lived up to their promise of great results for our hair.
1. Piandré Salon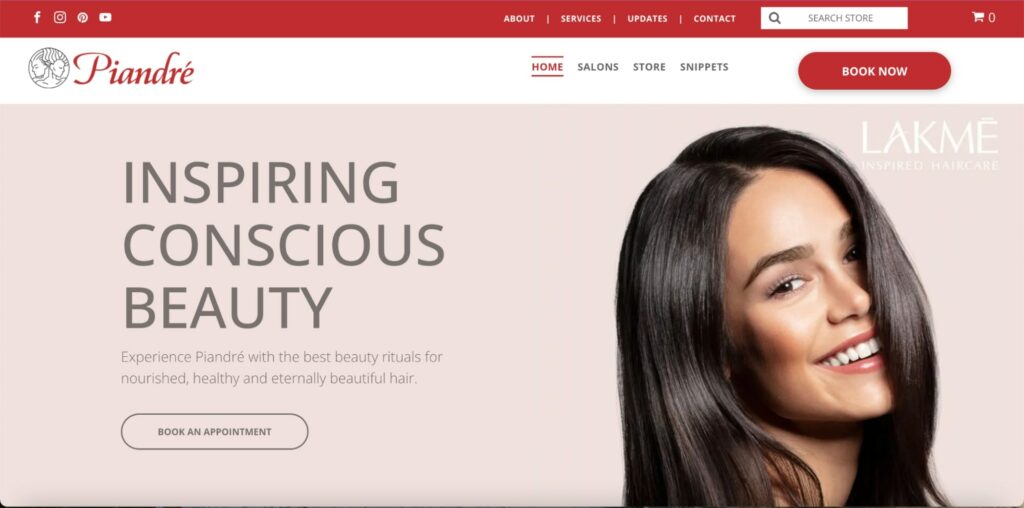 Keratin Treatment Price: Starts at 5,000 Php
Website: https://www.piandre.com/
Branches: Alabang, Ayala North Exchange, Ayala the 30th, BGC, Cebu, Cloverleaf, Feliz, Greenbelt, Salcedo, Santolan, Timog Ave., TriNoma, U.P. Town Center
Operating Hours: Varies per branch (most open as early as 7 or 8 AM on weekdays)

| | |
| --- | --- |
| Price | 5/5 |
| Accessibility | 5/5 |
| Length of Treatment | 4/5 |
| Treatment Results | 4/5 |
Has multiple branches in different parts of Metro Manila
Opens early
Treatment process takes about 3 hours
Busy salon atmosphere
Seeing as though it is one of the most dominant and fast-growing hair salons in the metro, Piandré Salon naturally offers one of the best keratin treatment services out there.
Their Keratin Complex Soothing Therapy starts at 5,000 pesos. It is competitively priced and very effective. It aims to soften the hair and eliminate frizz without having to straighten it with harsh chemicals.
They start the treatment by shampooing your hair. Afterwards the stylist blow dries it and applies Keratin Complex from near the root to tip.
They let the treatment stay on for a few minutes to let the hair absorb it, and then move to the last step which is ironing it out once. The result is smooth, shiny hair that looks neat and full-bodied.
Piandre Salon also has cheaper alternative treatments. They have an "Express Blowout" or "Excellence Blowout", starting at 2,500 Php and 4,800 Php respectively.
Here, though, the treatment lasts for only 4-6 weeks, unlike the keratin treatment which could last up to 3 months.
What we love about Piandré's Keratin treatment is that unlike when you get your hair rebonded or relaxed, you can wash your hair the day after!
It's a good thing that Piandré salon branches open early, because the whole keratin treatment takes place in more or less 3 hours. The salon is also usually packed, so you can't expect a very calm, quiet atmosphere in the duration of your keratin treatment.
2. Vivere Salon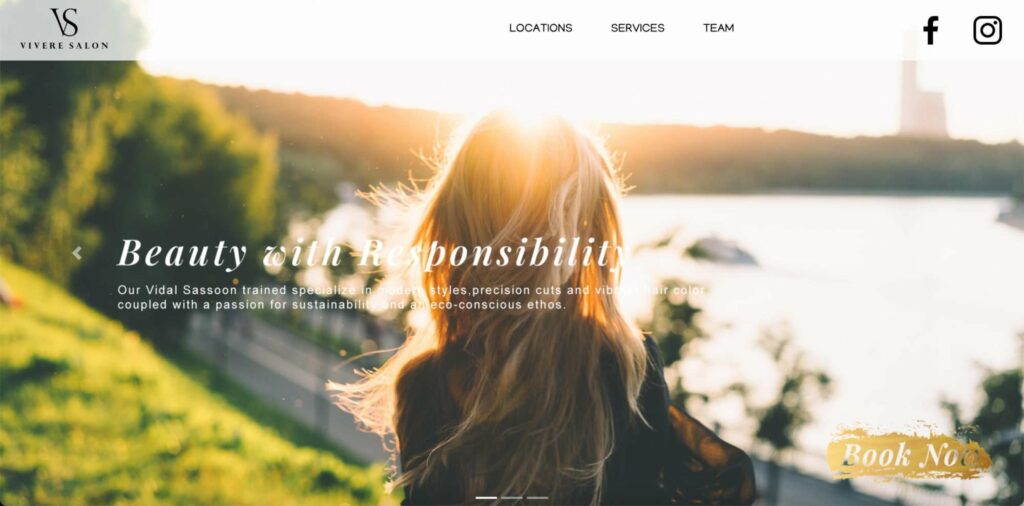 Keratin Treatment Price: 5,500 Php
Website: https://viveresalon.com/
Branches: Marquee Mall Pampanga, Lucky Chinatown Mall, U.P. Town Center, Robinsons Midtown, Robinsons Galleria, Fairview Terraces, SM Megamall, TriNoma, Festival Mall, Glorietta, Estancia, SM Mall of Asia, Uptown Mall BGC.
Operating Hours: 10:00 AM – 8:00 PM
| | |
| --- | --- |
| Price | 4.5/5 |
| Accessibility | 5/5 |
| Length of Treatment | 5/5 |
| Treatment Results | 5/5 |
Has many branches
Fast treatment procedure
Uses eco-friendly products
Keratin treatments occasionally go on sale 
Treatment stays up to 4 months
Slightly more expensive than other salons
Vivere Salon is committed to quality hair treatment from how it sources out its products to the training of their hair professionals.
They import their Keratin Complex all the way from Brazil, where the blowout treatment originated from.
We loved that the stylist explained that their keratin complex comes from green keratin, which is full of nutrients that hydrate hair and improve scalp vitality.
Vivere only uses eco-conscious products free of chemicals that can damage your hair in the long-run. Their entire team was professionally trained by the Vidal Sassoon Academy in London.
Their salons have over a dozen branches, making their world-class treatments very accessible for anyone who's determined to get a pampering. It's also great that their keratin treatment is super fast: we finished in about an hour and a half!
You can feel the results as soon as the treatment's over, and this salon-gorgeous hair can last up to 4 months.
Their keratin treatment may come with a heavy price tag, but Vivere Salon sometimes does promos. Look out for when they do so you can get their keratin complex treatment at up to 30% off.
3. Basement Salon

Keratin Treatment Price: Starting at 6,700 Php for short hair to 11,200 Php for extra long, thick hair
Website: https://www.facebook.com/basementshang/
Branches: EDSA Shangri-La, Power Plant Mall, Eastwood Mall
Operating Hours: Follows mall operating hours
| | |
| --- | --- |
| Price | 3/5 |
| Accessibility | 4/5 |
| Length of Treatment | 4/5 |
| Treatment Results | 4/5 |
Pleasant-smelling keratin solution
Uses a menthol sealer which feels good on the scalp
Hair looks and feels great after treatment
Expensive
Treatment procedure takes 3-4 hours
Keratin treatment lasts only 2-3 months
Basement Salon has got a long-standing reputation for quality hair coloring among other treatments.
Their keratin treatment is dubbed "The Permanent Blow Dry", which uses a heat-activated keratin solution that smells like chocolate!
After shampooing, they rub the solution into your hair to restructure it. It only stays on for about 15 minutes before the attendant rinses, blow dries, and straightens it out with a flat iron. At this point, the hair looks flat and rebonded.

We saw the difference and thought the process was done, but we were instructed to sit through a second round of applying treatment, which is a menthol-based sealer for the keratin. While rinsing, you'll feel how icy-cool it feels on your scalp.
This ends with a final blow dry and hair ironing to achieve the non-frizzy look with tons of volume! If you're itching to shampoo at home, you'll have to wait 24 hours first.
The after-results are great, but the entire procedure will take about 3-4 hours in total. You'll have to block off a whole morning or afternoon at the salon for this!
The keratin treatment also doesn't come cheap. If you have longer, thicker hair, the salon will need to use more solution and the treatment price goes up as well.
Basement salon staff also says the treatment could wear off in about 2-3 months time.
4. Jing Monis Salon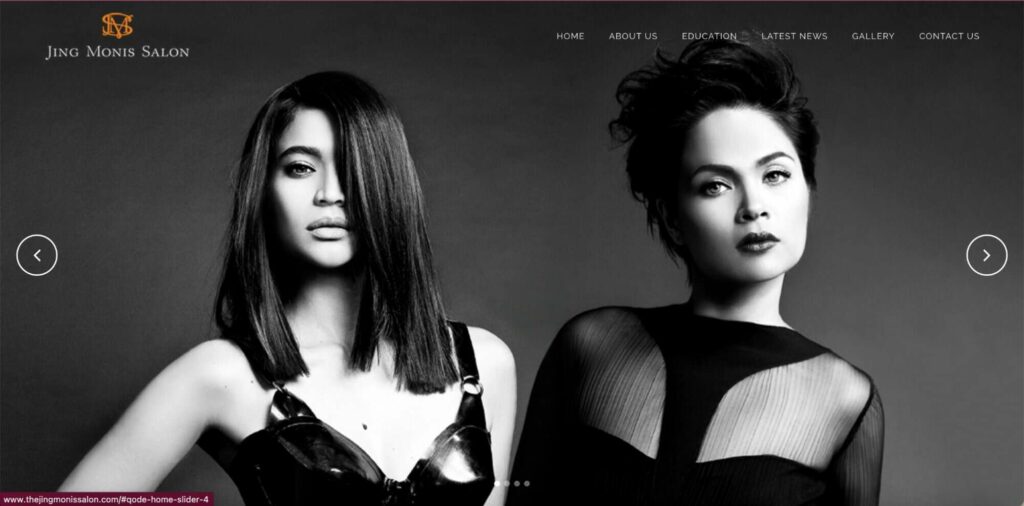 Keratin Treatment Price: Starting at 6,650 Php for short hair
Website: http://www.thejingmonissalon.com/
Branches: B Hotel Quezon City, Greenbelt Mall Makati, The Bellevue Manila Alabang, Maxim's Hotel Pasay
Operating Hours: 10:00 AM – 7:00 PM
| | |
| --- | --- |
| Price | 3/5 |
| Accessibility | 4/5 |
| Length of Treatment | 5/5 |
| Treatment Results | 5/5 |
Keratin treatment results last 3-5 months
Fast procedure
Expensive for those with longer hair
Most salons are located in hotels
The Jing Monis brand revolves around him being a celebrity hair stylist for the likes of Anne Curtis, Judy Ann Santos-Agoncillo, Kathryn Bernardo, and many more.
Its Quezon City branch is just a stone's throw away from the Philippines' major entertainment and media corporations, but it's also expanded to other branches down south in Makati, Pasay, and Alabang.
Aside from the Makati branch in Greenbelt, the majority of Jing Monis salon branches are located in hotels rather than malls. You'll have to be intentional about planning your visit for a hair spa day.
Among the salon's hair services that'll make you feel 24/7 photoshoot and taping-ready are its keratin treatments. Jing Monis Salon offers Natural Keratin Smoothing Treatment (starts at 6,650 Php) and a Keratin Express Blowout (starts at 3,000 Php).
From rinsing, medicating, to blow drying and ironing, the whole procedure took us only an hour and a half at most. We can imagine conveniently squeezing in a salon visit with other errands you might have for the day.
The smoothing treatment allows keratin to permeate through your hair cuticles to achieve shiny, healthy, voluminous hair.
Treatment results can last you up to 3-5 months. It can last longer if you use a sulfate-free shampoo and conditioner as part of your post-treatment hair care.
The treatments get more expensive depending on the length of your hair, which is a major factor to consider budget-wise.
5. JuRo Exclusif
Keratin Treatment Price: 8,000 Php
Website: https://www.facebook.com/JUROSalonExclusif
Branches: Unit 2-D, Kensington Place, 1st Avenue corner 29th Street, Taguig City
Operating Hours: 10:00 AM – 8:00 PM
| | |
| --- | --- |
| Price | 3/5 |
| Accessibility | 3/5 |
| Length of Treatment | 5/5 |
| Treatment Results | 5/5 |
Quick and easy procedure
Brings out the color
Satisfying results
Has only one branch
JuRo blowout is very expensive
JuRo Exclusif is a hair salon based in Taguig run by business partners and hairdressers who are passionate about all things hair. Jude Hipoloto is a master cutter and hairstylist, and Rose Veloso is a goddess in hair coloring.
Their salon's version of a keratin treatment similar to the Brazilian blowout is the JuRo blowout or Japanese blowout. They highly recommend it for clients with chemically-treated and colored hair in order to breathe life back into their crown.
The JuRo blowout is a natural, de-texturizing treatment that straightens hair without subjecting it to chemicals.
They apply a solution which contains Thioglycerine onto your hair and leave it for about 10 to 15 minutes. After this, they use heat through the blow dryer and hair iron to seal in the medicine.
Presto! Shiny, gorgeous hair in under an hour. It's pretty unbelievable when you try it out for yourself. The treatment makes your hair shine, and it makes the colors more vibrant for those who had bleached and highlighted hair.
What we love about the after-result is how low-maintenance it is all-in-all. You don't have to blow dry or style your hair in the weeks following the blow out.
The downside of getting your treatment in JuRo Exclusif is that they only have one branch. Also, while the JuRo blowout is amazing, one might feel a little iffy about spending so much on a hair treatment procedure that was so quick.
FAQS about Keratin Treatments