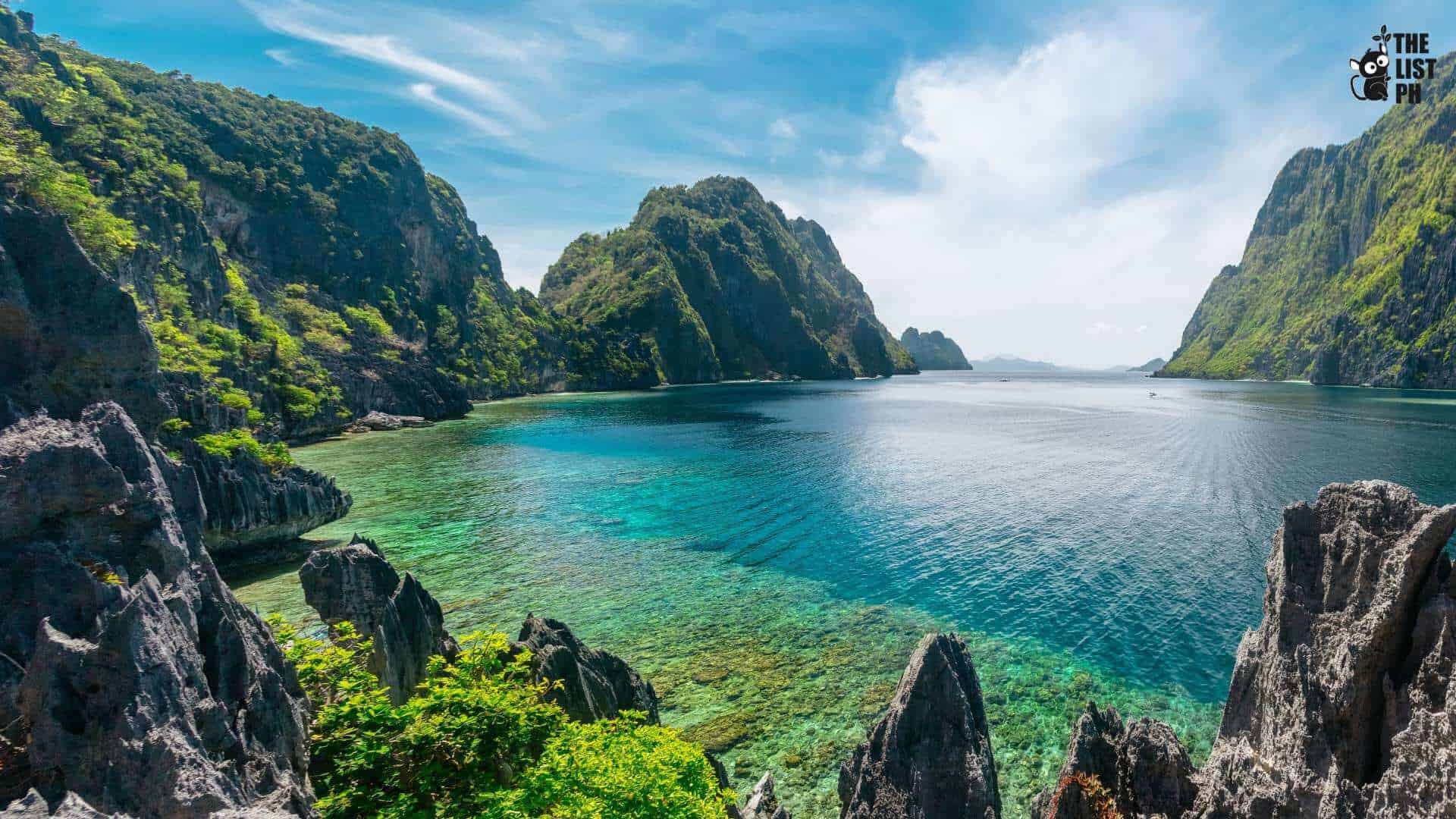 12 Instagrammable Places in the Philippines
The Philippines is a beautiful country with a lot to offer, from stunning beaches to vibrant cities. It's also a great place to take pictures, with many Instagram-worthy spots scattered all over the archipelago.
Whether you're an avid traveler or a photography enthusiast, these captivating locations will ignite your wanderlust and inspire your next adventure. Here are 12 amazing Instagrammable pots in the Philippines that you won't want to miss.
1. Boracay Island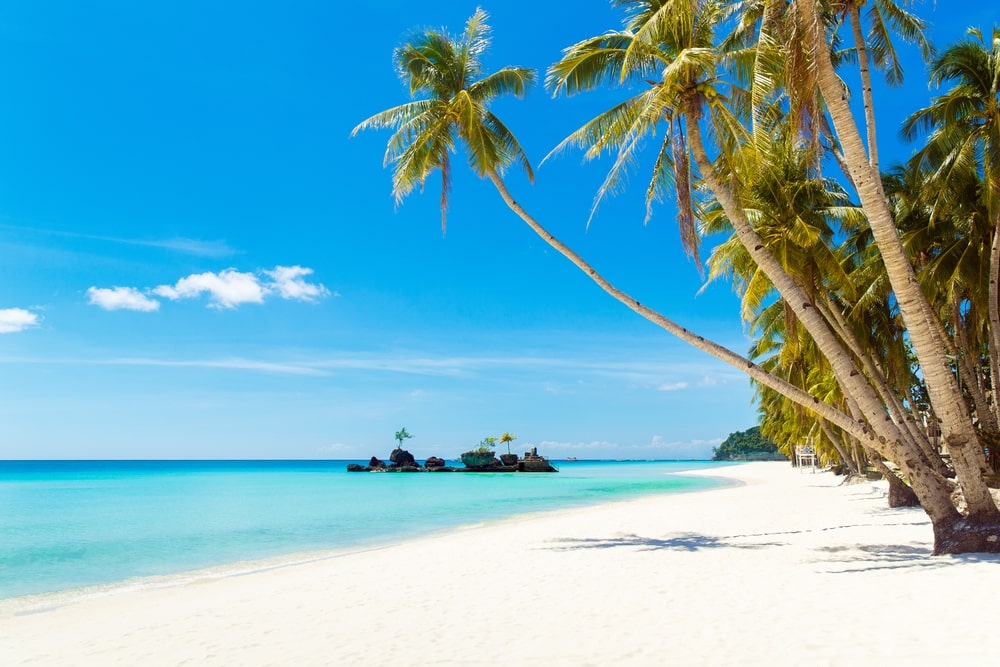 Address: Boracay Island, Aklan
Website: https://www.boracayinfoguide.com/#/homepage
Facebook: https://www.facebook.com/malaytourism/
Email: [email protected]
Contact Details: 036 20288-8827
Boracay is ranked 39th in the UK travel website Big 7 Travel's list of the 50 Most Instagrammable Places in 2023.
Boracay, known for its ivory-hued beaches and pristine azure waters, provides a perfect backdrop for capturing beautiful photographs that will surely get you a lot of likes on Instagram.
Pro Tip:
Explore beyond White Beach and uncover more Instagram-worthy locations in Boracay, such as Mount Luho, Puka Beach, Balinghai Beach, Punta Bunga Beach, Ariel's Point, and Bulabog Beach.
2. Tubbataha Reefs Natural Park – Palawan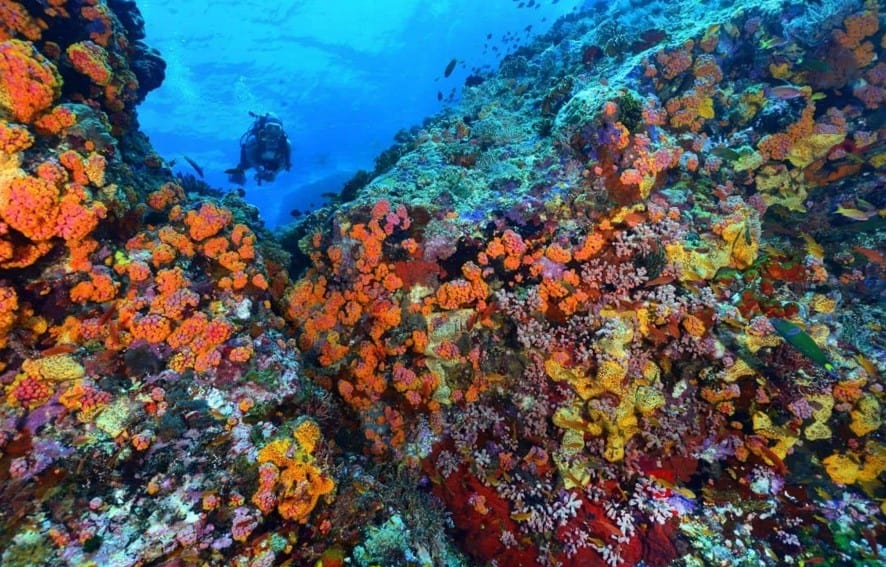 Address: Tubbataha Management Office, (TMO) Manalo Ext., Bgy. Milagrosa, Puerto Princesa City, 5300, Palawan
Website: https://tubbatahareefs.org/
Facebook: https://www.facebook.com/OfficialTubbataha/
Instagram:
Email: [email protected]
Contact Details: 048 716 1631
Operating Hours:
Monday to Friday – 9 AM to 6 PM
Saturday and Sunday – CLOSED
Tubbataha Reefs Natural Park is a 97,030-hectare Marine Protected Area in Palawan, and a world-renowned scuba diving destination. It is home to more than 1,200 marine species, including sea grasses and algae.
Most visitors to Tubbataha book "liveaboard" dive boats up to a year in advance. Scuba divers can only visit Tubbataha during the dive season, which runs from mid-March to mid-June and has water visibility ranging from 30 to 45 meters.
Pro Tip:
Ensure you're equipped with a top-notch underwater camera like the Olympus Tough TG-6, Nikon COOLPIX W300, Insta360, or SeaLife DC2000 for capturing stunning shots underwater.
3. Marlboro Country – Batanes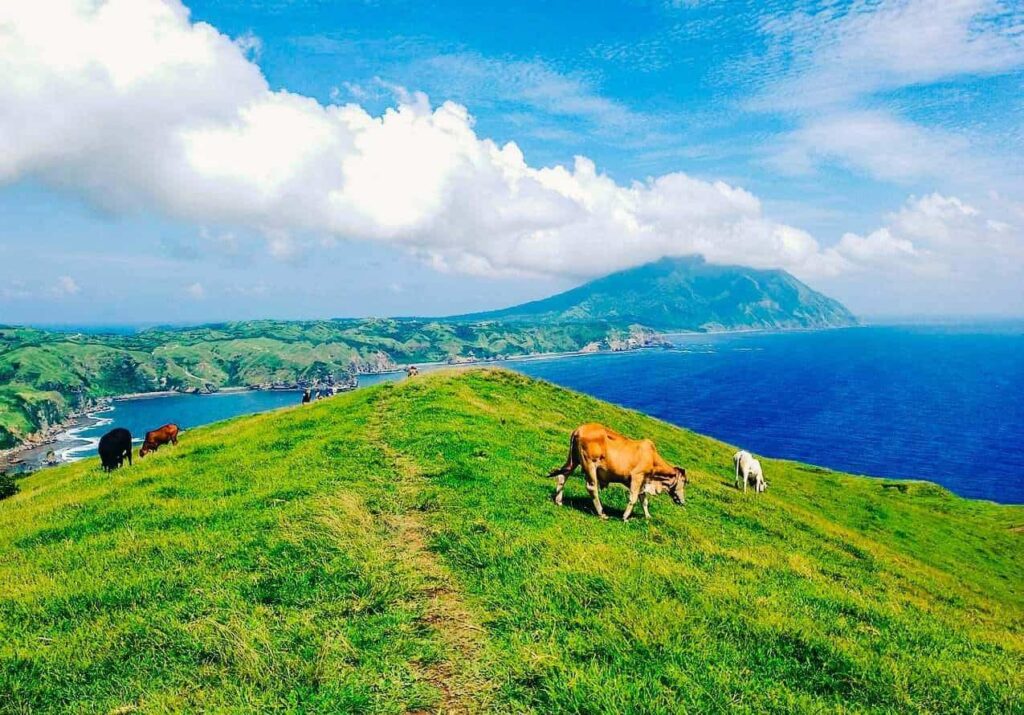 Address: Mahatao, Batanes
Batanes is famous for its picturesque hills and scenery that looks like it was painted. Marlboro Country, also known as Rakuh A Payaman, is a vast hill blanketed in lush grass and surrounded by mountains.
It is a communal grazing land for cows and carabaos, providing a picturesque backdrop for sunrise and sunset photos, as well as Instagram-worthy photos.
Pro Tip:
The best time to witness the breathtaking beauty of the rolling hills is from 10 AM onwards, when the sunlight bathes the landscape, creating a picturesque sight of Marlboro Country.
4. San Vicente Pink Beach – Samar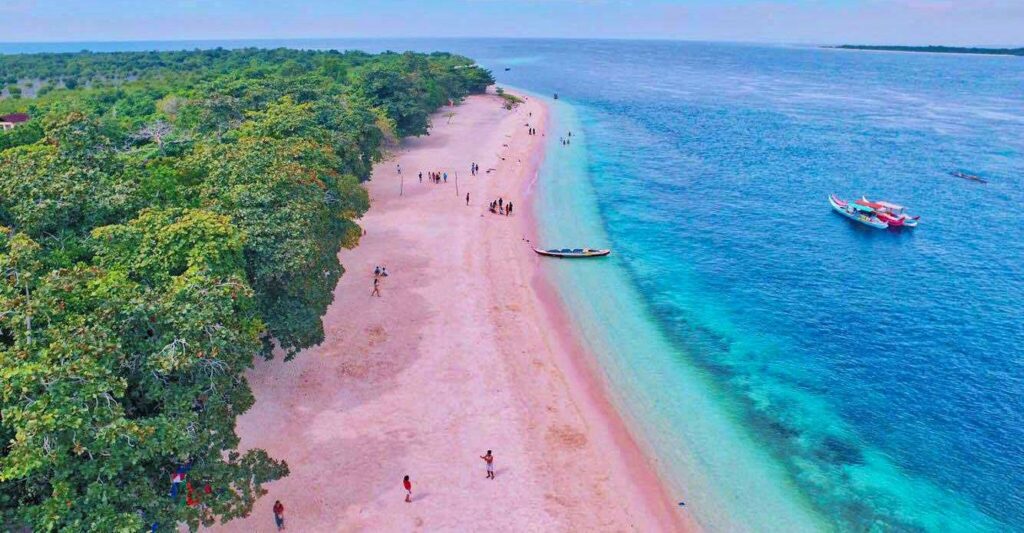 Address: San Vicente, Silla Island, Northern Samar
Facebook: https://www.facebook.com/SilaIslandResortOfficial/
Email: [email protected]
Contact Details: 0906 220 0196
Price:
Adults – P40 (per head)
Children – P20 (per head. 10 years old below)
Cottage Fees – P500 (Day Use)
– P650 (Overnight)
On cloudy days, the pink beach appears like a typical white sand stretch, but under the bright sun, the island takes on a pink hue, resembling sun-soaked skin.
The pink tint is the result of layers of crushed shells and corals from the sea gradually blending with the fine white sand over millennia. To fully experience the island's beauty, it's advisable to explore during the dry season, which spans from February to May.
Pro Tip:
You'll get the most vibrant pink hues in your photos if you visit during sunrise or sunset
5. Banaue Rice Terraces – Banaue, Ifugao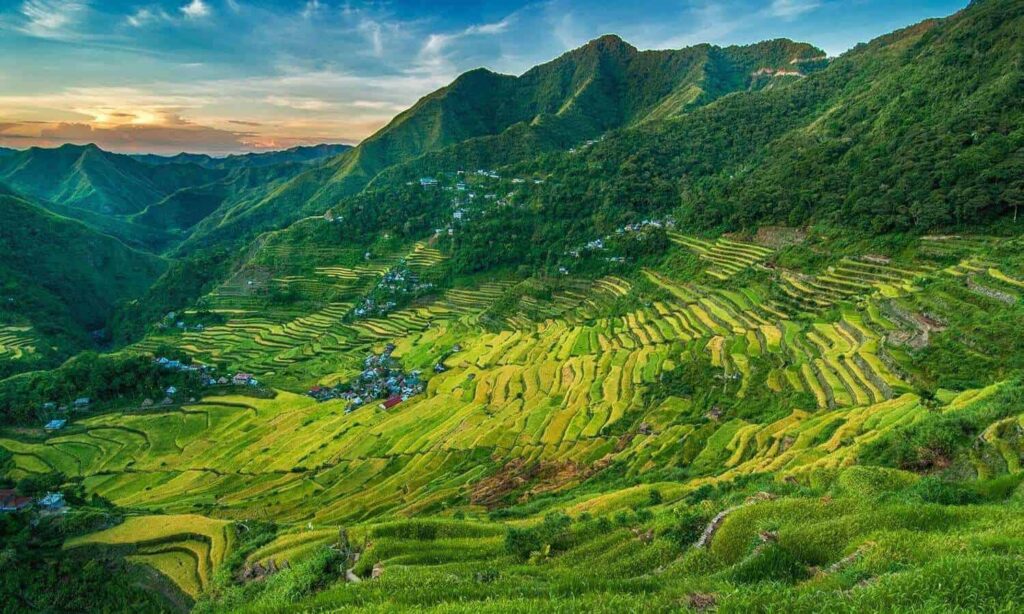 Address: Banaue, Ifugao
Website: http://www.banaueterraces.com/
Price:
The Banaue Rice Terraces are considered a National Cultural Treasure in the Philippines and the 8th Natural Wonder of the World for Filipinos. The terraces were most likely carved by hand in the mountains of Ifugao.
A well-known spot to admire these terraces is the Sunrise Viewpoint, where local Igarot tribespeople strike poses for pictures and offer wooden carvings for sale.
Pro Tip:
Experience a bird's-eye perspective by visiting Mt. View Cave and Batad View Deck. These are great spots to take photos that will really capture the scale and beauty of the terraces.
6. Sugba Lagoon – Surigao del Norte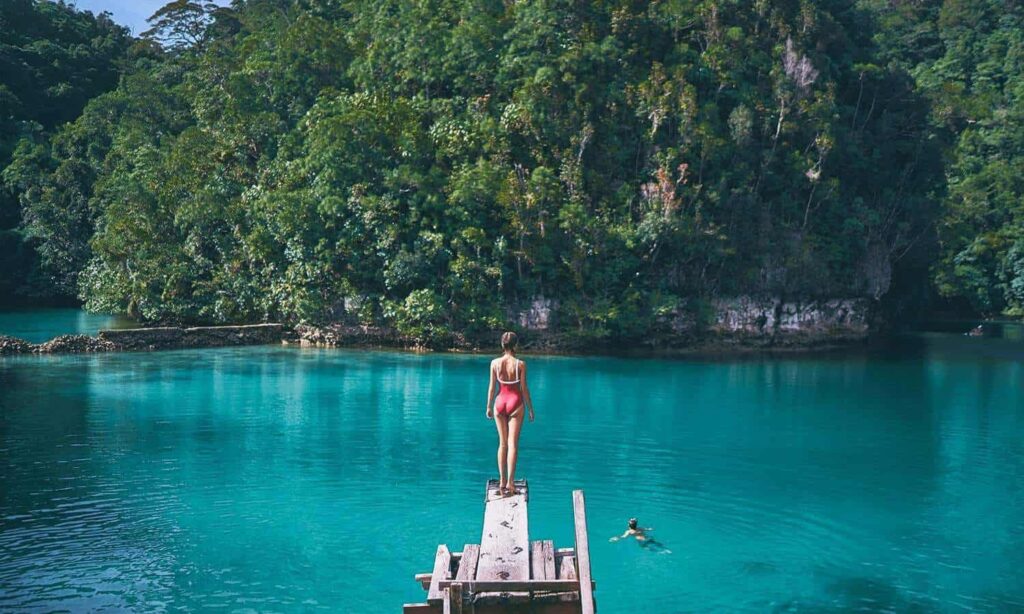 Address: Del Carmen, Surigao del Norte
Price:
Situated on Caob Island, Sugba Lagoon on Siargao boasts stunning turquoise water ideal for various water activities like diving, swimming, snorkeling, and kayaking. The water is so transparent that you can observe fish swimming beneath you.
Encircled by a white sandbar, the lagoon offers a picturesque spot for sunbathing and capturing photographs.
Pro Tip:
Use a drone for taking photos of Sugba Lagoon from above. You can get amazing aerial views that you won't be able to get from the ground.
7. Asik-Asik Falls – North Cotobato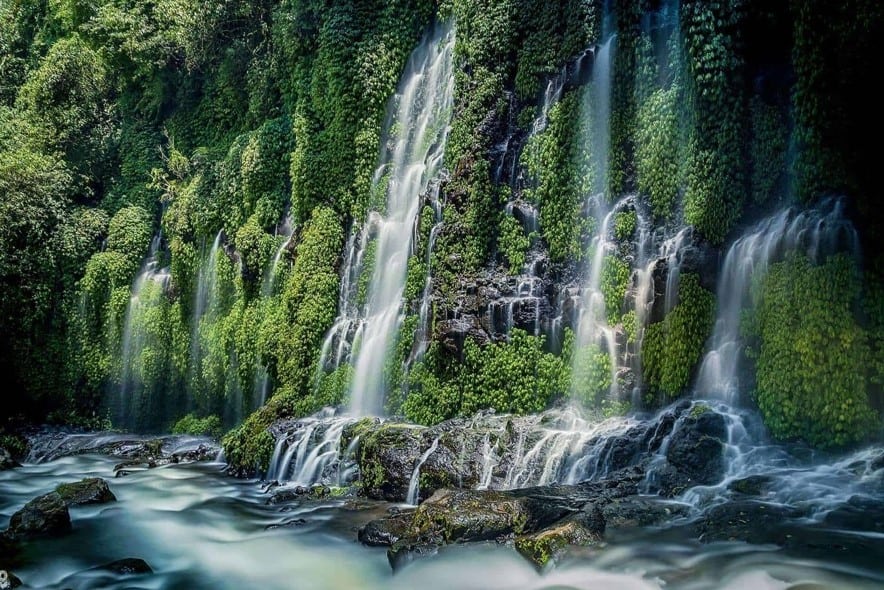 Address: Sitio Dulao, Barangay Upper Dado, Alamada North Cotobato
Price:
Entrance Fee – P30
Parking Fee – P25
Discovered in 2012, Asik-Asik Waterfalls in Alamada, Northern Cotabato is a true gem. Named after the Hiligaynon term for "to sprinkle," this enchanting waterfall has rightfully earned the title "Northern Cotabato's Pride."
Its lush cliffs, adorned with dense greenery create a breathtaking backdrop, while the falls themselves cascade down like a magical curtain from the sky, making it an ideal Instagram-worthy spot.
Pro Tip:
Use a wide-angle lens for taking photos of Asik-Asik Falls. It will help you capture the entirety of the falls in one shot, and it will also give your photos a sense of scale.
8. La Casas Filipinas De Acuzar – Bataan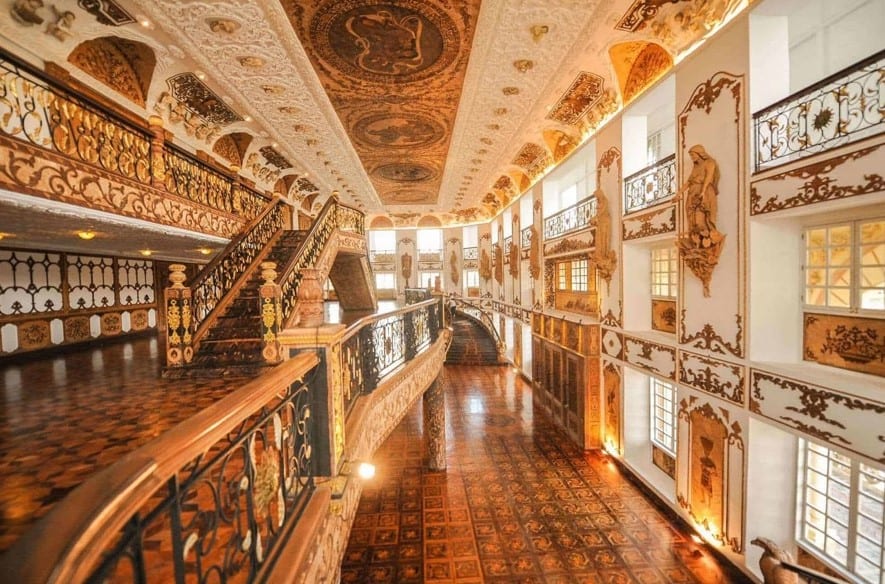 Address: Brgy. Pag-asa, Bagac, Bagac, Bataan
Website: https://www.lascasasfilipinas.com/
Facebook: https://www.facebook.com/LasCasasBataan
Instagram: https://www.instagram.com/lascasasfilipinasdeacuzar/
Email: [email protected]
Contact Details: +63 917 872 9361 |+63 915 851 9098 | +63 933 822 4523
Las Casas Filipinas de Acuzar in Bataan is a beach resort, convention center, and heritage destination all in one. It hosts a collection of restored Spanish-era houses, originally salvaged and then meticulously refurbished by artisans and craftsmen.
With its Spanish houses, enchanting gardens, open-air pavilions, and man-made canals, the resort offers fantastic photo opportunities, particularly for those seeking a backdrop for period-style pictures.
Pro Tip:
If you can, book a room with a view of the sea or the gardens. This will give you the perfect spot to take photos of the beautiful scenery.
9. Intramuros – Manila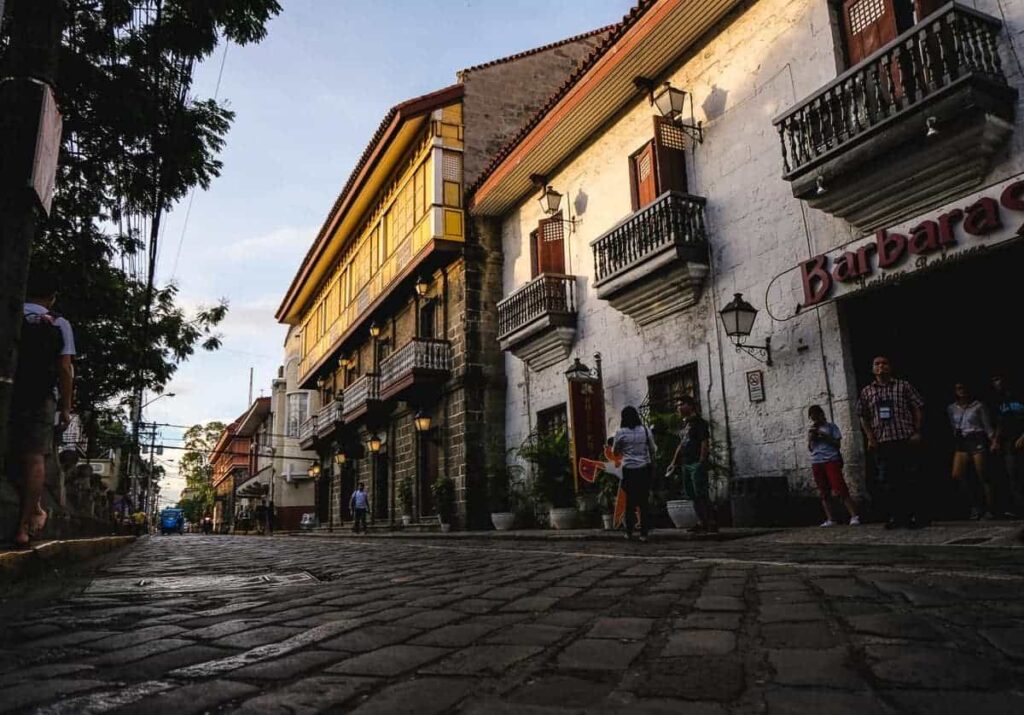 Address: Manila, Metro Manila
Website: https://intramuros.gov.ph/
Facebook: https://www.facebook.com/OfficialIntramurosAdministration
Instagram: https://www.instagram.com/intramurosph/
Email: [email protected]
Contact Detail: 285272961
Operating Hours:
Monday to Friday – 9 AM to 11 PM
Saturday and Sunday – 6 AM to 11 PM
Last Entry – 9 PM
Price:
Entrance Fee – Regular – P75
– Discounted – P50 (Child 18 years old below, senior citizen 60 years old above, student, PWD)
*Must present valid ID
Intramuros' well-preserved Spanish colonial-era buildings, cobblestone streets, and intricate details provide a picturesque backdrop. The historic walls, gates, and fortifications provide a distinct charm that transports visitors back in time.
Every corner of Intramuros provides a visually captivating experience, from the vibrant colors of the buildings to the quaint cafes and vibrant street art, making it a favorite spot for both tourists and locals to capture timeless and charming photographs.
Pro Tip:
Visit during the Blue Hour, the time of day just before sunrise and just after sunset. The light during this time is very soft and blue, which makes for great photos
10. Pinto Art Museum – Rizal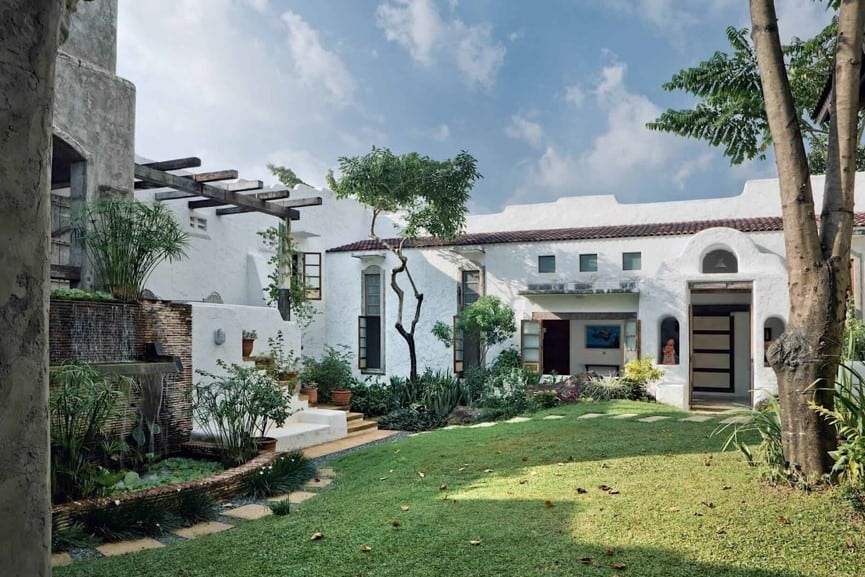 Address: 1 Sierra Madre St. Grand Heights Rd, Antipolo, Rizal
Website: https://www.pintoart.org/
Facebook: https://www.facebook.com/Pinto.Art.Museum.officialpage/
Instagram: https://www.instagram.com/pinto.art
Email: [email protected]
Contact Details: +63 2 697 1015
Operating Hours:
Monday – CLOSED
Tuesday to Sunday – 10 AM to 6 PM
Price:
Entrance Fee – Adults – P250
– Student – P125
– Senior and PWD – P200
– Children (3 years old below) – FREE
The Pintô Art Museum, whose name translates as "door," was founded on the premise that art can serve as a diplomatic bridge between different nationalities, worldviews, and communities.
The diverse collection within the museum's walls is an invitation for photography enthusiasts and art lovers alike to capture the essence of Filipino creativity and talent, making it an exceptionally Instagram-worthy destination.
Pro Tip:
There are many beautiful sculptures in the museum, so take some time to get up close and personal with them. You can get some really interesting photos by focusing on the details of the sculptures.
11. The Dessert Museum – Pasay City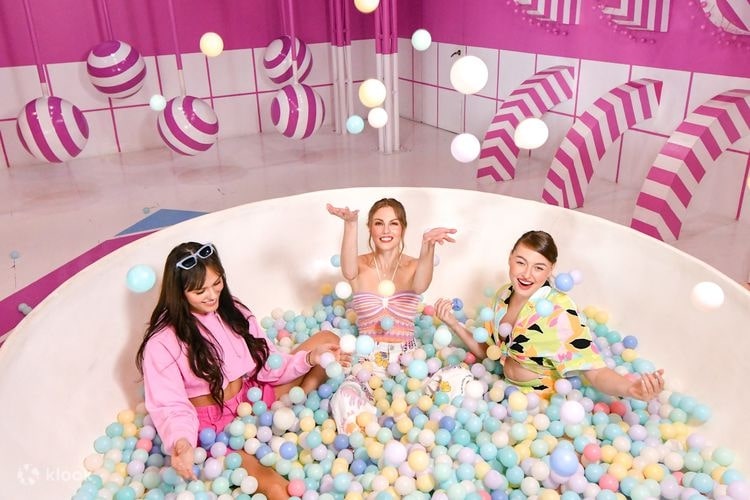 Address: Unit 124, S Maison at Conrad Hotel Manila, Marina Way Mall of Asia Complex, Pasay City
Website: https://www.thedessertmuseum.com/
Facebook: https://www.facebook.com/thedessertmuseum
Instagram: https://www.instagram.com/dessertmuseum
Email: [email protected]
Contact Details: 0966 210 6010
Operating Hours:
Monday to Sunday – 10 AM to 9 PM
Price:
Online Rate – P699
Walk-In Rate – P799
*Includes a 2 hour tour in 8 mouthwatering dessert-themed rooms, and 4 FREE sumptuous desserts
Children (3 years old below) – FREE
*Need 1 paying adult per child.
The Dessert Museum is a candy wonderland with large dessert replicas to take pictures with, such as a huge chocolate fountain, a rainbow cotton candy tree, and a giant ice cream sundae. The place is a total Instagram paradise!
The interior is bright and playful, with dessert murals covering the walls. They also have these cool interactive setups that are just made for taking awesome photos.
Pro Tip:
Bring your own photographer or use Dessert Museum's (for a fee) and reserve an exclusive time slot to have the museum all to yourself for the best photoshoot.
12. The Mind Museum – Taguig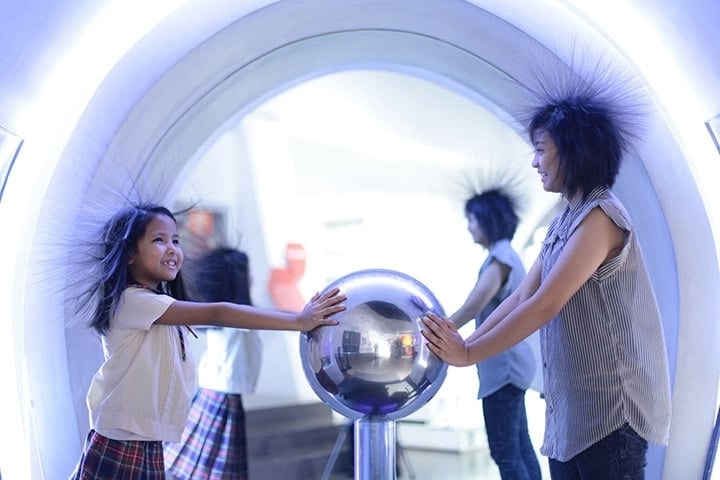 Address: JY Campos Park, 3rd Avenue, Bonifacio Global City, Taguig City,
Website: https://www.themindmuseum.org/
Facebook: https://www.facebook.com/themindmuseum/
Instagram: https://www.instagram.com/themindmuseum/
Email: [email protected]
Contact Details: +632 7796-0189
Operating Hours:
Monday – CLOSED
Tuesday to Sunday – 9 AM to 6 PM
Price:
Special Weekday All-Day pass – P950
Give the Gift of Learning – P750
If you're looking for a great place to learn about science and take some amazing Instagrammable photos, then the Mind Museum is the perfect place for you!
It has interactive exhibits that cover different topics, such as the human body, the solar system, and the environment. It's a great place to have fun, learn, and take memorable pictures with your kids.
Pro Tip:
Don't be afraid to experiment with different compositions when you're taking photos at the Mind Museum. Try using leading lines, symmetry, and the rule of thirds to create interesting and visually appealing photos.