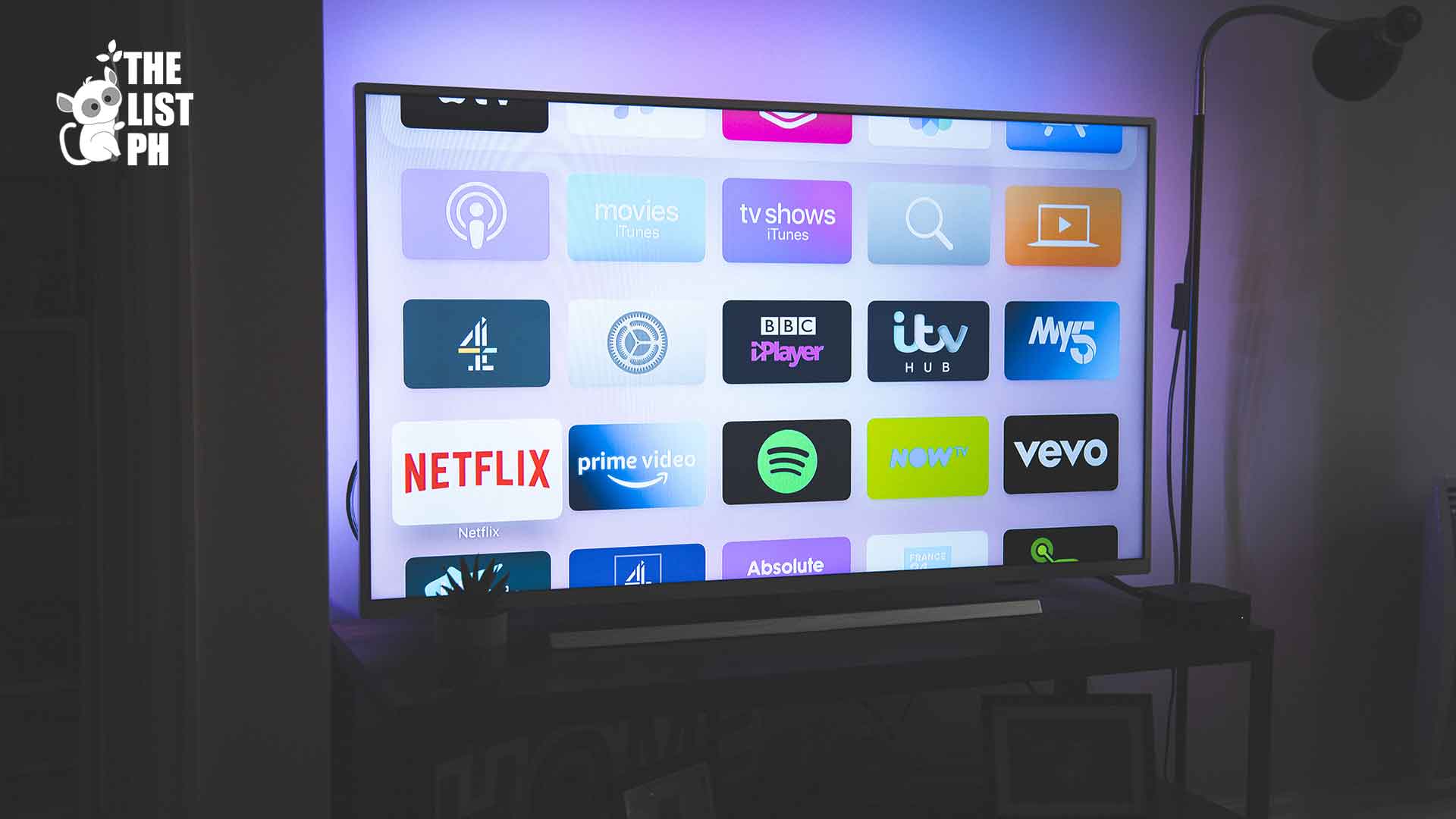 Avision Smart TV 55UL88H Review 2022
Smart TVs have become the new standard viewing device. Thankfully, the Avision Smart TV 55UL88H delivers everything you essentially need in a smart TV — at a splendid price point of Php 23,599.00.
In this article, we've written an in-depth review of the Avision Smart TV 55UL88H's key specs, build, display, features, and overall value for money. We'll also be comparing it to similar smart TV models from other brands.
Hopefully, we can help you determine if the Avision Smart TV 55UL88H is the right investment for your home. Let's dive right in.
How we reviewed the Avision Smart TV 55UL88H
Key Specs and Build
We took a look at the TV's key specs, ports, and accessories.
Display
We examined the quality of this TV's display and resolution.
Smart Features
This can vary from brand to brand, so we took a deep dive nto unique features the Avision Smart TV has to offer.
User Ratings
We determined the TV's efficiency as a whole and looked at user ratings to gauge the gadget's performance.
Value for Money
We assessed the TV's value for money and compared how it fares against similar units. 
Key Specs and Build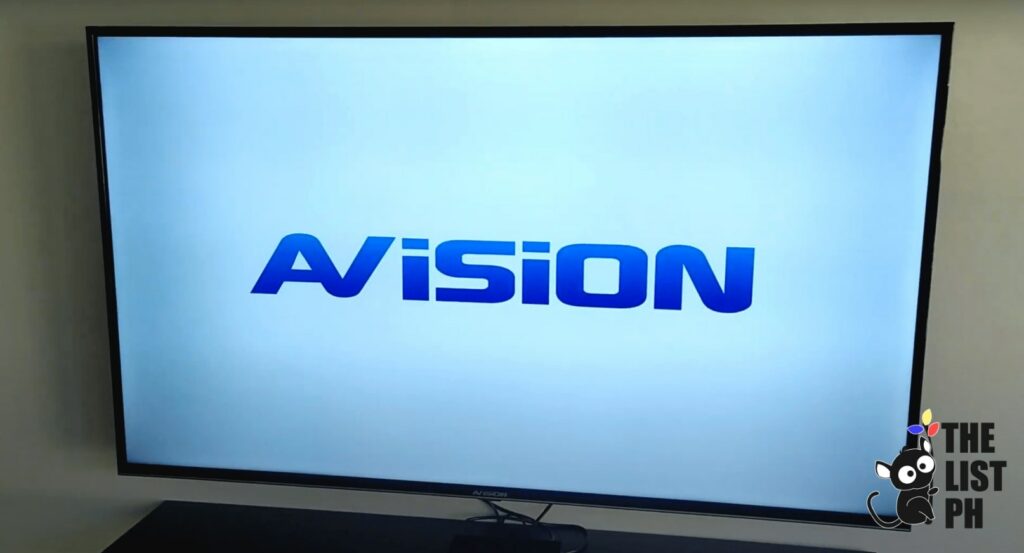 | Test | Info |
| --- | --- |
| Model | 55UL88H |
| Dimensions (LxHxW) | 123 x 71.4 x 22.6 cm |
| Weight | 15.6 kg |
| Ports | USB x2, HDMI x3, LAN, Antenna, AV, 3.5 mm jack |
| Accessories | Remote, Table mounts, Wall bracket |
| Design | Frameless |
Sleek and simple build
"Frameless" design
Complete ports and accessories
Unit is on the thicker side
Table mounts are not very durable
Avision is a local television brand, but components are made in China and its foundational technology is Australian. That said, it combines practicality and functionality, which is why it's sold at a relatively low price.
You'll notice that the build, although made with reinforced plastic, is sturdy and not bulky-looking at all. The unit itself is thick, but this is common for most TVs that have LED-LCD panels.
It has USB, HDMI, LAN, and AV ports, so you don't always have to rely on smart apps.
It also has an antenna and a 3.5 mm jack. You can opt to use its two table mounts to allow the unit to stand on a table or easily mount it on your wall using the free wall bracket.
The table mounts provided are made of reinforced plastic as well, but they don't seem to be very durable, which is why we would recommend the latter option. Plus, wall-mounting is great for homes that don't have a lot of space, as it is quite a large television.
The Avision Smart TV also has a "frameless" design, which is one of its pros. The bezels surrounding the screen's edges are reinforced with plastic as well.
Overall, its build is just right for its price.
Display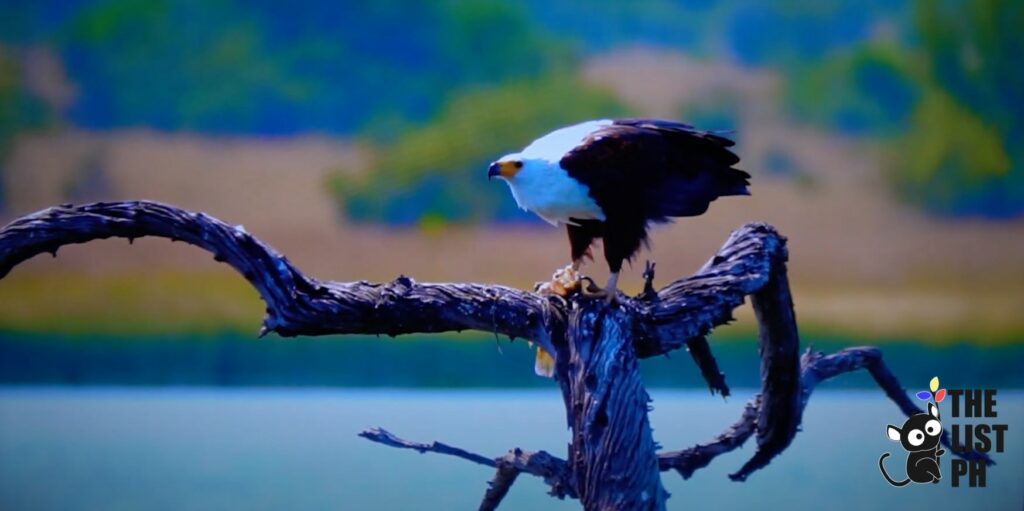 | Test | Info |
| --- | --- |
| Screen Size | 55" in |
| Screen Type | LCD/LED |
| Resolution | 4K UHD (3840x2160) |
| Refresh Rate | 60 Hz |
| Response Time | 8 ms |
| Color Depth | 8Bit+FRC |
| Brightness | 300 nits |
| Operating System | VIDAA and Dolby Vision |
4K resolution powered by Dolby Vision 
Impressive brightness of 300 nits 
Still utilizes LED and LCD panels
Images are slightly washed out and desaturated
Avision's TVs run on their operating system called VIDAA, which is designed to make interacting with your smart TV faster and more responsive. Moreover, it's powered by Dolby Vision, an HDR imaging technology that improves brightness, color, and contrast.
Unfortunately, OLED panels have overtaken LED and LCD panels in terms of picture quality, and the Avision Smart TV 55UL88H still uses the latter. This means the images it produces will tend to appear washed out and not as saturated.
OLED panels are more expensive, though, so it's to be expected considering the Avision Smart TV 55UL88H's price point.
What we do like about this unit is that its brightness is rated up to 300 nits, which eliminates ambient light and reflections even in daytime or brighter rooms. This is quite high for today's LED and LCD standards as well.
Its refresh rate, response time, and color depth are all standard for most of today's TV and even gaming monitors, so we really have no complaints. Plus, it can run at 4K resolution, which creates clearer, more defined pictures.
Smart Features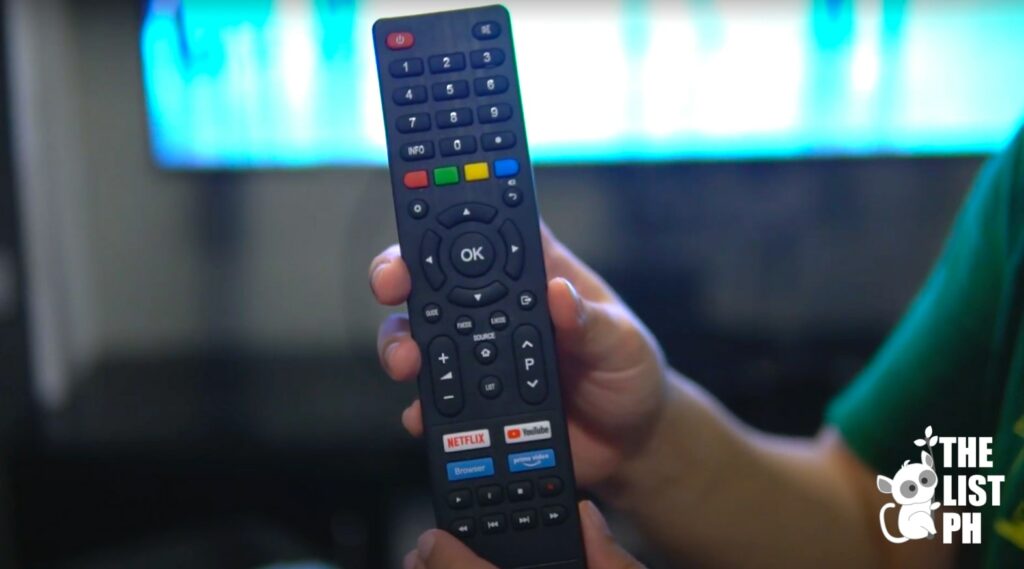 | Test | Info |
| --- | --- |
| Key Features | Bluetooth connectivity, mobile screen mirroring |
| Built-in Apps | Netflix, Youtube, NBA TV, Prime Video |
| Movie Formats | .avi, .mp4, .mpeg2, .mpg, .mov, .wma, .vob, .ts, .fld |
Standard apps like Netflix and Youtube are built-in
Multiple movie formats are recognized
Run by VIDAA OS which has limited application options in its store
Cannot screencast using Apple products
The Avision Smart TV 55UL88H is equipped with several streaming apps with over 500,000 movies and TV series. Top streaming apps Netflix, Youtube, and NBA TV are built-in, and even have their designated buttons on the remote.
Other installed apps include Toon Goggles, T-Browser, ABS-CBN News, iFood.tv, Filmbox Live, The Weather Network, and Tunein Radio. Of course, you can download others on the TV app store, but there are only a handful of other options because it's run by the VIDAA OS.
That means you won't be able to download apps like HBO Go and Chrome on its app store, and you won't be able to screencast using Apple products.
Still, it's a great smart TV that allows for WIFI and Bluetooth connectivity, mobile screen mirroring, and multiple movie formats for your personal downloaded videos.
User Ratings and Warranty
| Test | Info |
| --- | --- |
| Warranty | 2 years |
| Lazada Reviews Score | 4.9/5 |
| Shopee Reviews Score | 4.9/5 |
| Total Reviews | 4.9/5 |
| Score Consistency | 5/5 |
Highly rated on both Lazada and Shopee
Frequent sales and promos
2-year warranty
Sales and promos sometimes do not reflect on orders
Customer service is a bit slow or unresponsive
Although they have a showroom at the World Trade Exchange Building located in Binondo, Avision is primarily focused on promoting its products on its online partner platforms.
The Avision Smart TV 55UL88H was rated 56 times on Lazada and 77 times on Shopee, making it one of the best-selling 55" TVs on these platforms. Cheaper Avision units such as its 32" and 40" TVs have also been purchased hundreds of times on both websites.
The brand also frequently joins monthly sales. For instance, they offered a free soundbar with every purchase of the 55" Smart TV back on October 10, 2021.
Store vouchers are also applicable, so you might be able to bring down the price even more –
that's something to look out for as well. One thing we'd like to point out is that sometimes errors can occur upon checking out the TV with promos or vouchers.
While these occurrences can happen when purchasing online, Avision is not a very large company, so customer service can be quite slow. Fortunately, the Avision Smart TV 55UL88H comes with a two-year warranty, which is a comforting prospect.
Value for Money
In the next section, we'll be taking a look at other smart TVs on the market at similar price points and comparing them to the Avision Smart TV 55UL88H.
Reasonably priced amidst competitors
Great entry-level smart TV
Some units from other brands have more smart features
Difficult to build an ecosystem around the VIDAA OS
The ROWA 55" Smart Android TV is perhaps the most similar unit we could find. They both have the capabilities for 4K UHD, have almost the same app selection, and are at almost the same price.
But unlike the Avision Smart TV 55UL88H, the ROWA smart TV is powered by Android 9.0 Pie, which provides it access to Google Assistant, the Google Play store, as well as Chromecast, which is Google's streaming device.
And while Avision has Dolby Vision, ROWA on the other hand is equipped with Dolby Surround Sound. Avision, however, has more ports, so it's up to you whether to prioritize audio with the ROWA smart TV or just connect better speakers on the Avision smart TV.
Samsung is a globally-known brand, and its gadgets are some of the most popular ones around. The Samsung 43" Smart TV NU7100 Series 7 is pricier than the Avision Smart TV 55UL88H, so it's fair that it has a few advantages over the latter.
First off, this Samsung smart TV is run by Samsung's propriety OS called Tizen, which gives you access to the exclusive SmartThings app and Samsung Cloud. This unit is also compatible with apps that are under Google Play Movies & TV.
Additionally, this unit is slim, bezel-less, and is also equipped with Q-symphony for a quality audio experience. Of course, you should probably only pay extra for this TV if you already plan on building a Samsung ecosystem at home.
One of the Avision smart TV's pros is that it's a 55-inch, while the Samsung smart TV is only a 43-inch.
The COOCAA 55S6G Pro Max is like a cross between the ROWA Smart Android TV and the Samsung Smart TV NU7100. It's from a Chinese brand that has Japan-standard quality units.
It's powered by Android 10, and it grants you access to Google Assistant as well as other apps carried by Google Play. Like the Samsung Smart TV, it sports a frameless design and is equipped with 360 Dolby studio sound.
COOCAA is also compatible with Google Assistant or Ok Google, which allows you to control your TV with just your voice. Again, these are great features to pay extra for if you plan to build a Google Ecosystem, or if you already have other smart gadgets in your home.
Final Verdict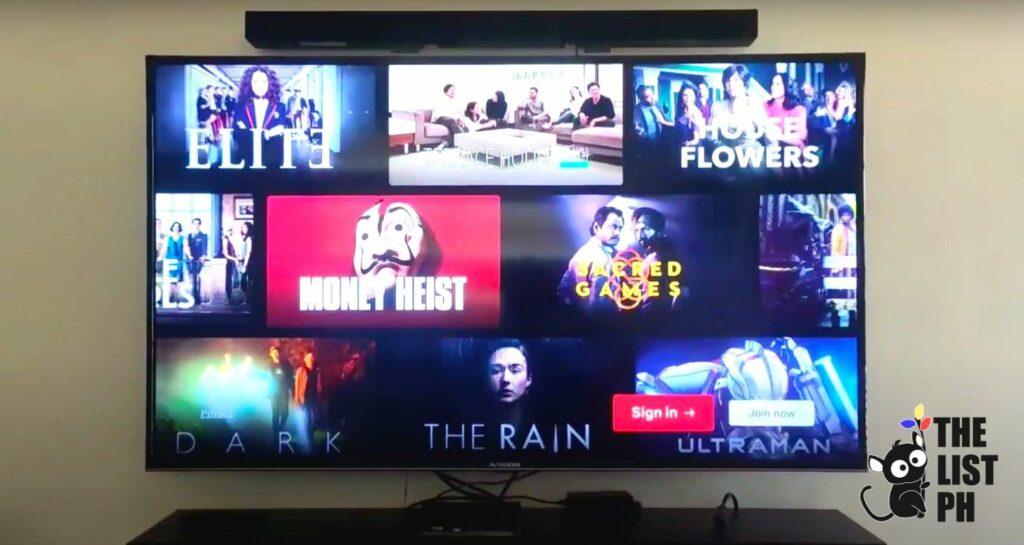 Overall, the Avision Smart TV 55UL88H is still a superb entry-level smart TV that holds its own against other brands.
It has a 4K UHD display, a solid build, and all the smart features you'd need for a smart TV at quite a low price. Most of all, it's straightforward and easy to use no matter what kind of devices you're pairing it up with.
If you're planning on switching to a budget smart TV for your home, don't leave the Avision Smart TV 55UL88H out of your options.